1. Introduction of sitting fox statue
The sitting fox statue is an exquisite artwork with a very vivid shape. A fox sat on the ground, its posture elegant and agile,
its body gentle and close to the ground, presenting a state of alert and quiet. Its eyes are bright and alert, revealing a hint of
cunning and wisdom. The fox's ears stand up, sensitively capturing the sounds around it. Its tail drags behind it, displaying
an elegant curve. The entire sculpture presents a copper luster, adding an ancient and noble atmosphere.
The bronze fox sculpture showcases the vivid image of the fox through delicate exterior depiction and realistic carving techniques,
while also reflecting the artist's admiration and respect for this sensitive and cunning animal in nature.
Fox sculptures are suitable for decoration in outdoor spaces such as gardens, parks, or courtyards. It can become a highlight in
the landscape and blend with the natural environment. The dynamic and elegant image of sculpture complements the natural
scenery, adding vitality and fun to the space. The copper luster of the fox sculpture shines in the sunlight, creating a warm and
artistic atmosphere in the scene. Whether placed in public places or Private sphere, bronze fox sculptures can add a unique charm
and ornamental value to the environment.
The advantage of making bronze fox sculptures lies in the durability and aesthetics of their materials. Bronze is a sturdy and durable
metal that can withstand the tests of time and natural environment, maintaining its original texture and luster for a long time.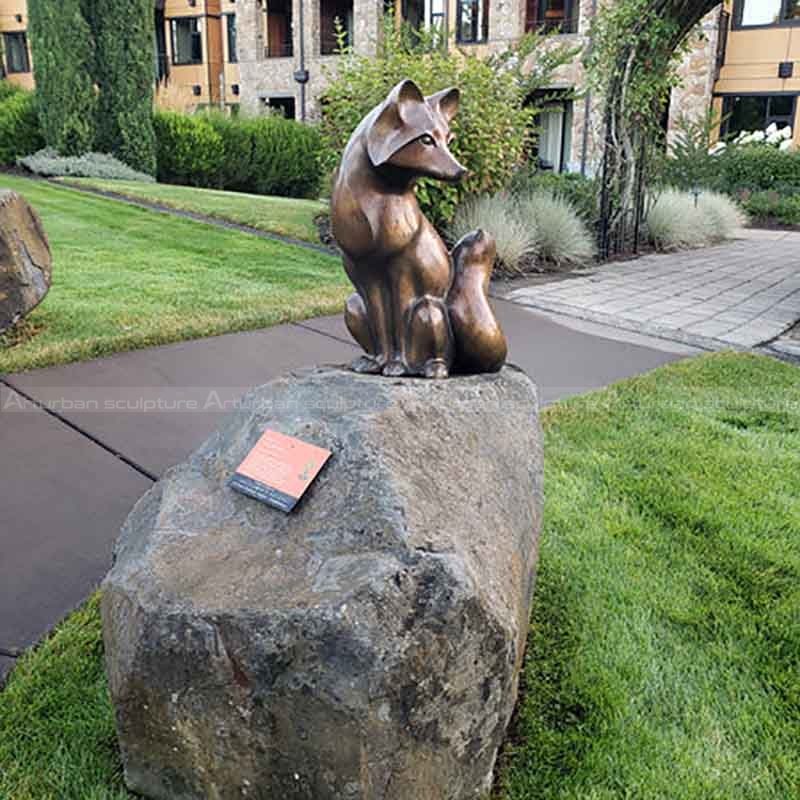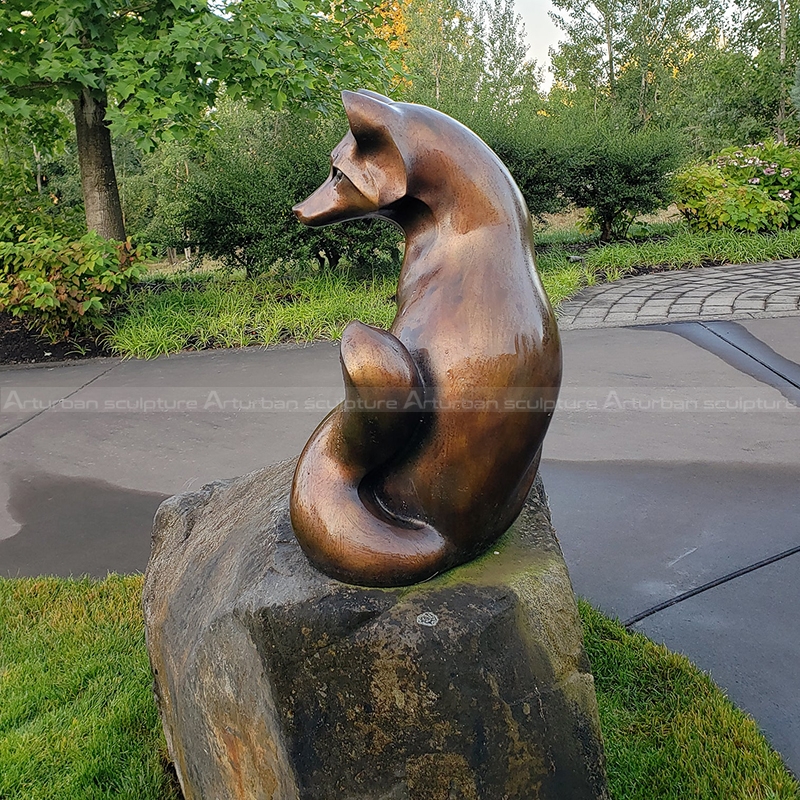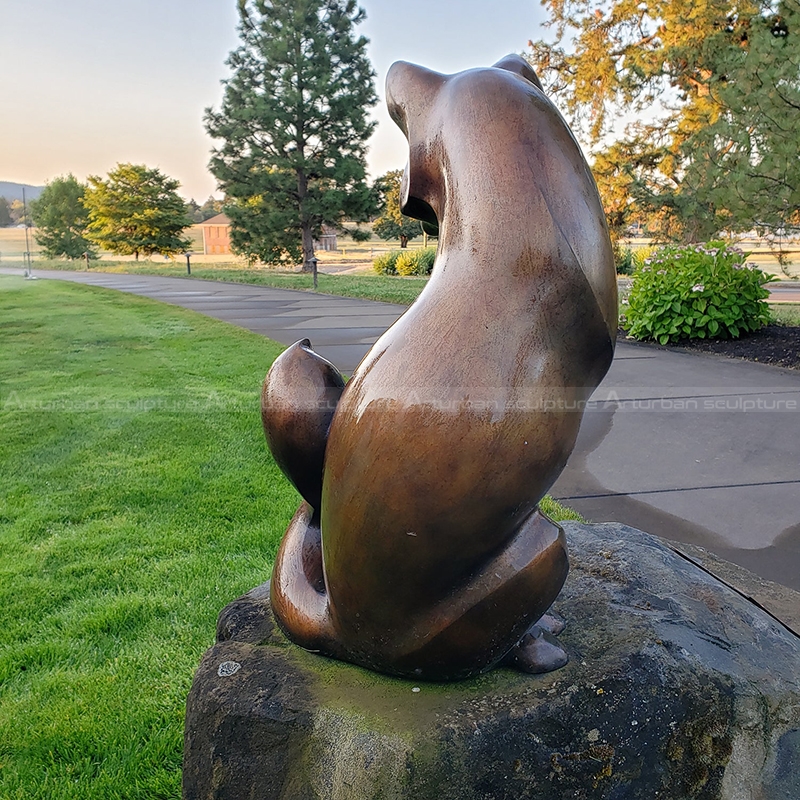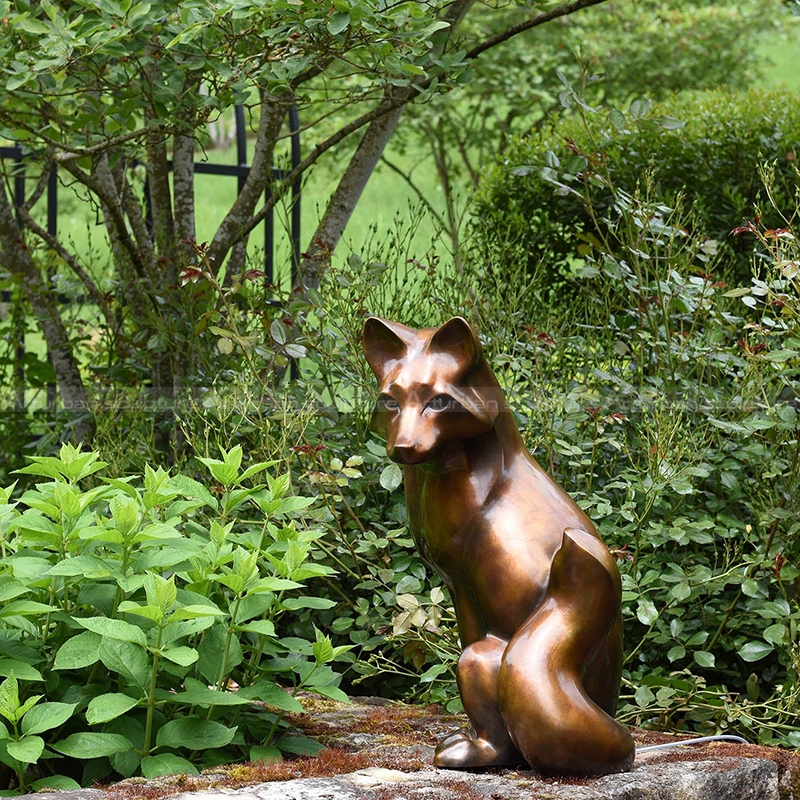 2. Production process
Step1 Design Communication:  You supply us with several photographs with dimensions.
Step 2 Project Consultation: Our team will make a production plan, according to your design, budget, delivery   time,  or any other service.
Our final aim is to supply high quality and cost-saving   sculpture efficiently.
Step 3 Confirm Mold: We will make 1:1 clay or 3D mold,when finished clay mold,i will take photos for   your reference. The clay mold can
modify any details till to your satisfaction.
Step 4 Carving and Polish: We will carving with natural marble according to clay mold. Then polished.
Step 5 Package: Strong wooden crate with waterproof and shockproof foam inside.
Send us your requirements now, we will reply to your email within 24 hours