1. Introduction of stainless steel rabbit sculpture
This stainless steel rabbit sculpture looks very irascible. The rabbit is sitting on the ground, with a geometric
appearance and a pair of long ears that leave a deep impression. The rabbit tightly held a round ball in its hand,
making the entire statue more dynamic. The interior of the rabbit statue can be equipped with lighting, and
through the rendering of the lighting, a very unique effect can be created.
Sitting Rabbit Statue can be placed in various indoor and outdoor spaces such as parks, squares, shopping malls,
and office lobbies for decoration. They can not only serve as landscape decorations, but also serve as advertising
signs and commercial promotional displays. They can also enhance their visual effects through the design of internal
lighting, making them more eye-catching at night. No matter where it is placed, stainless steel rabbit sculptures can
add a unique artistic atmosphere and visual experience to the venue.
The advantages of making stainless steel rabbit statues are also very obvious. Firstly, stainless steel has excellent
corrosion resistance and weather resistance, which can maintain the appearance of the statue for a long time without
deformation. Secondly, stainless steel is a very hard and sturdy material that can withstand various natural and artificial
damages, ensuring the long-term service life and durability of the statue. In addition, stainless steel materials are very
easy to process and shape, and can produce various forms of rabbit statues. At the same time, they can also be treated
with paint and spray paint to present various bright colors and textures on the surface of the statues.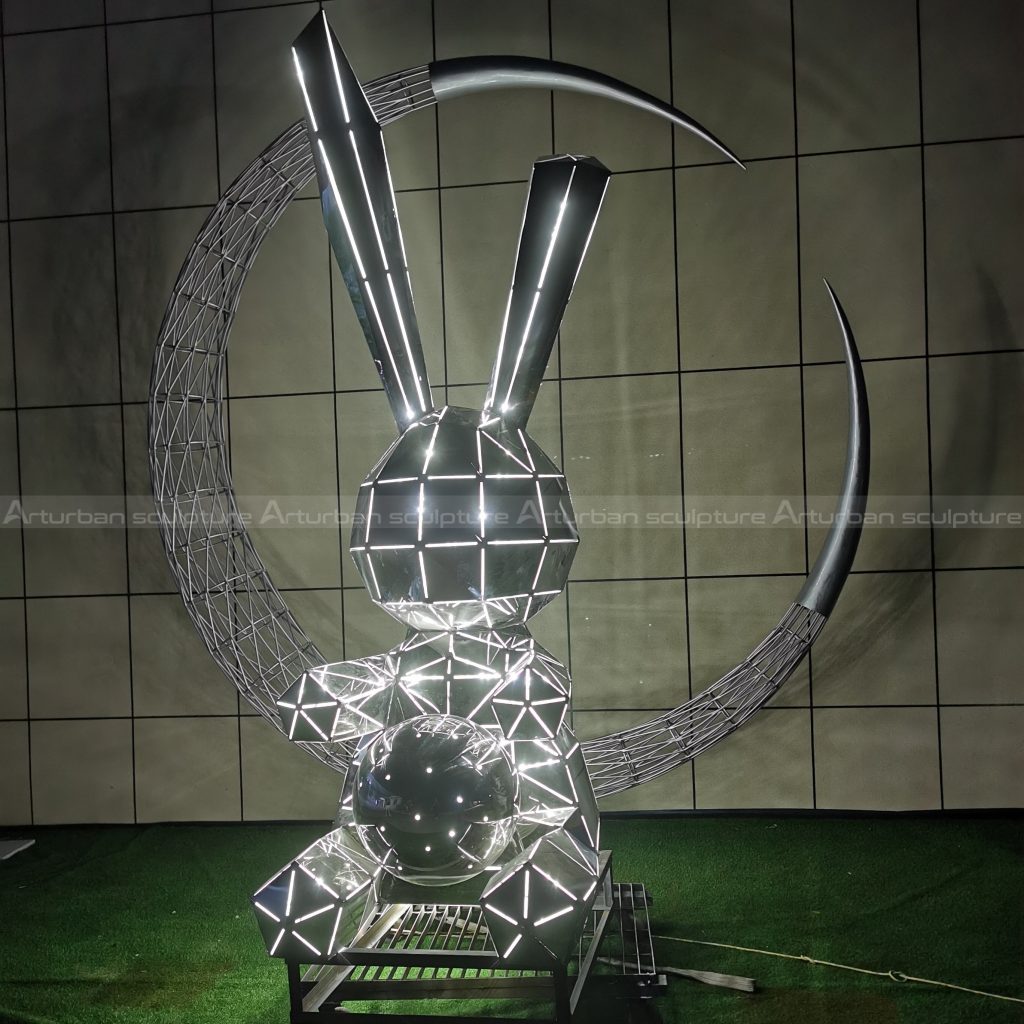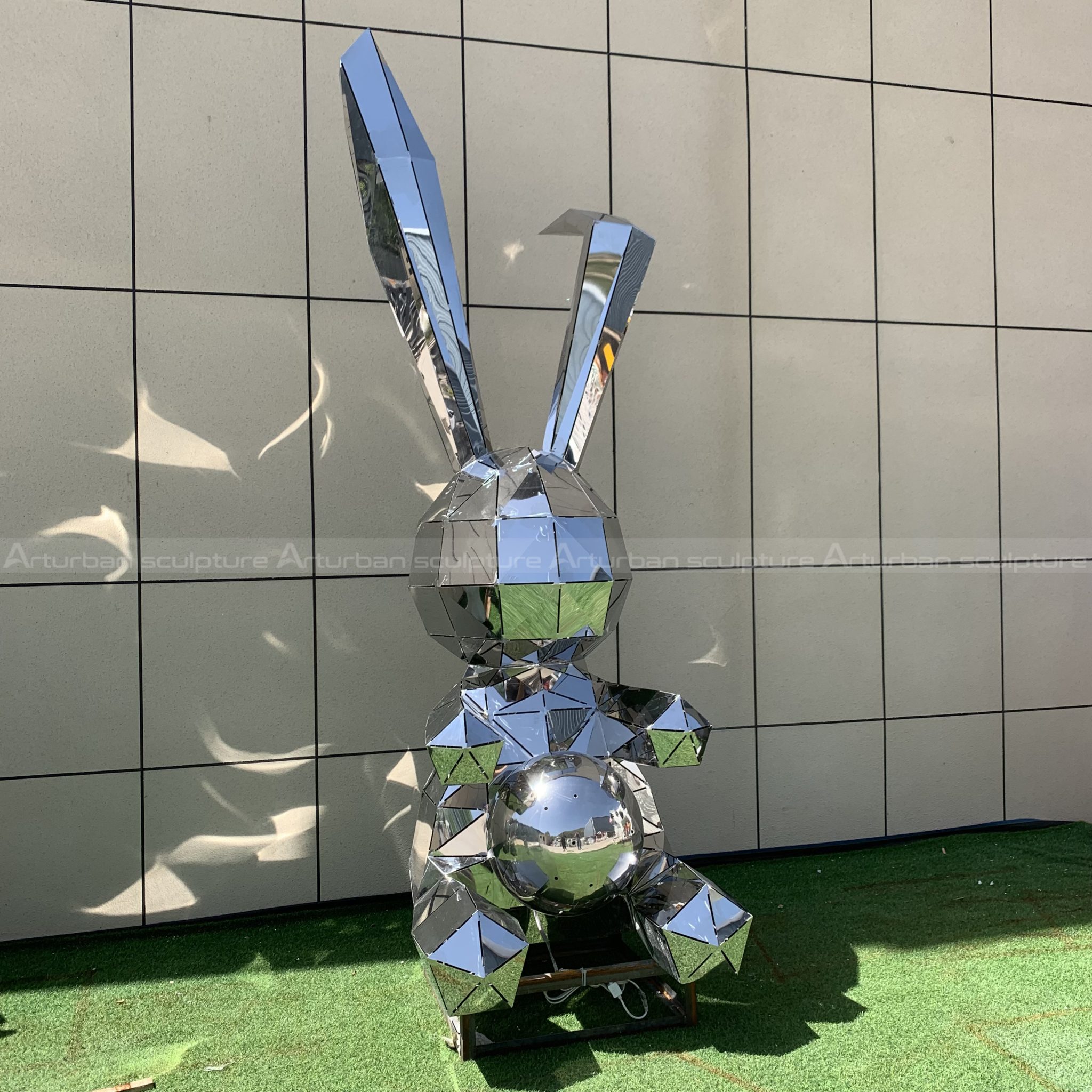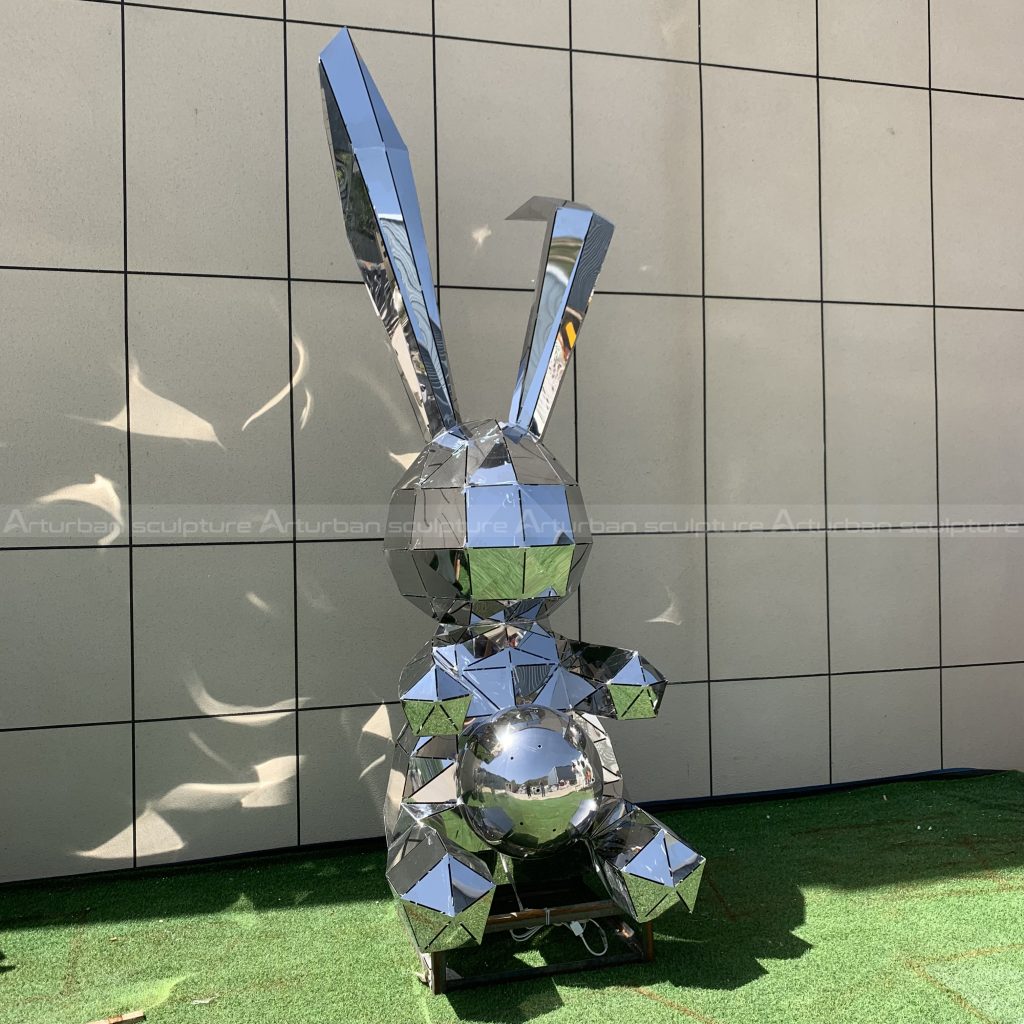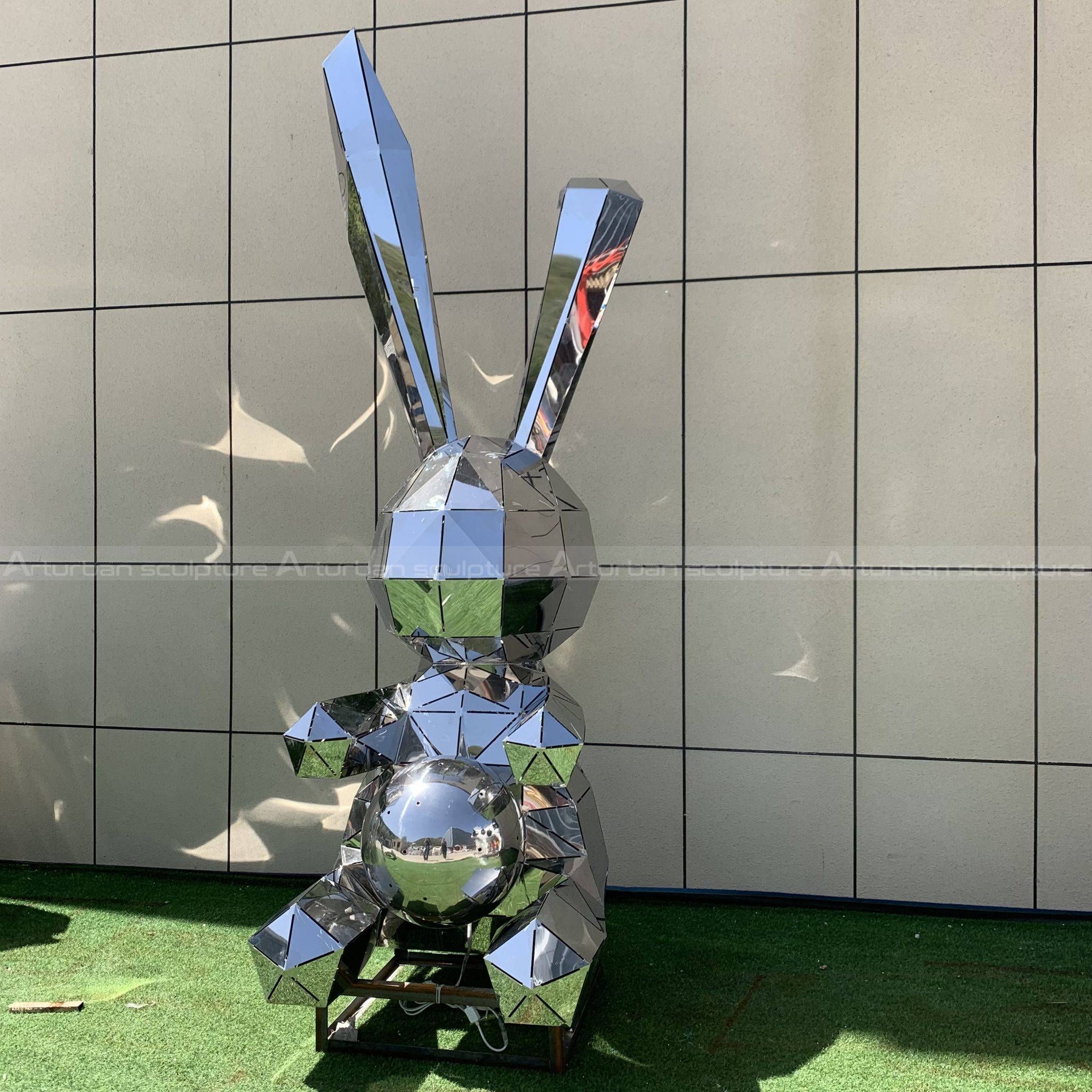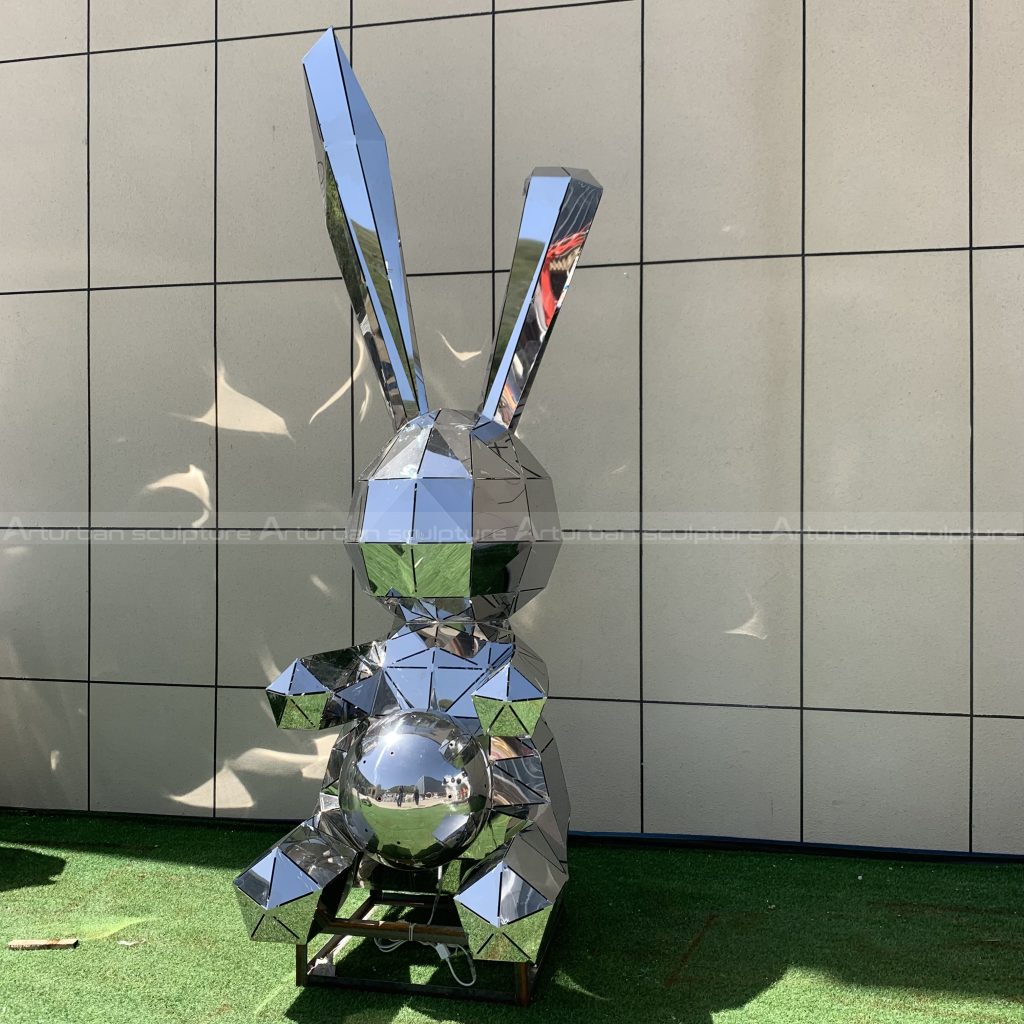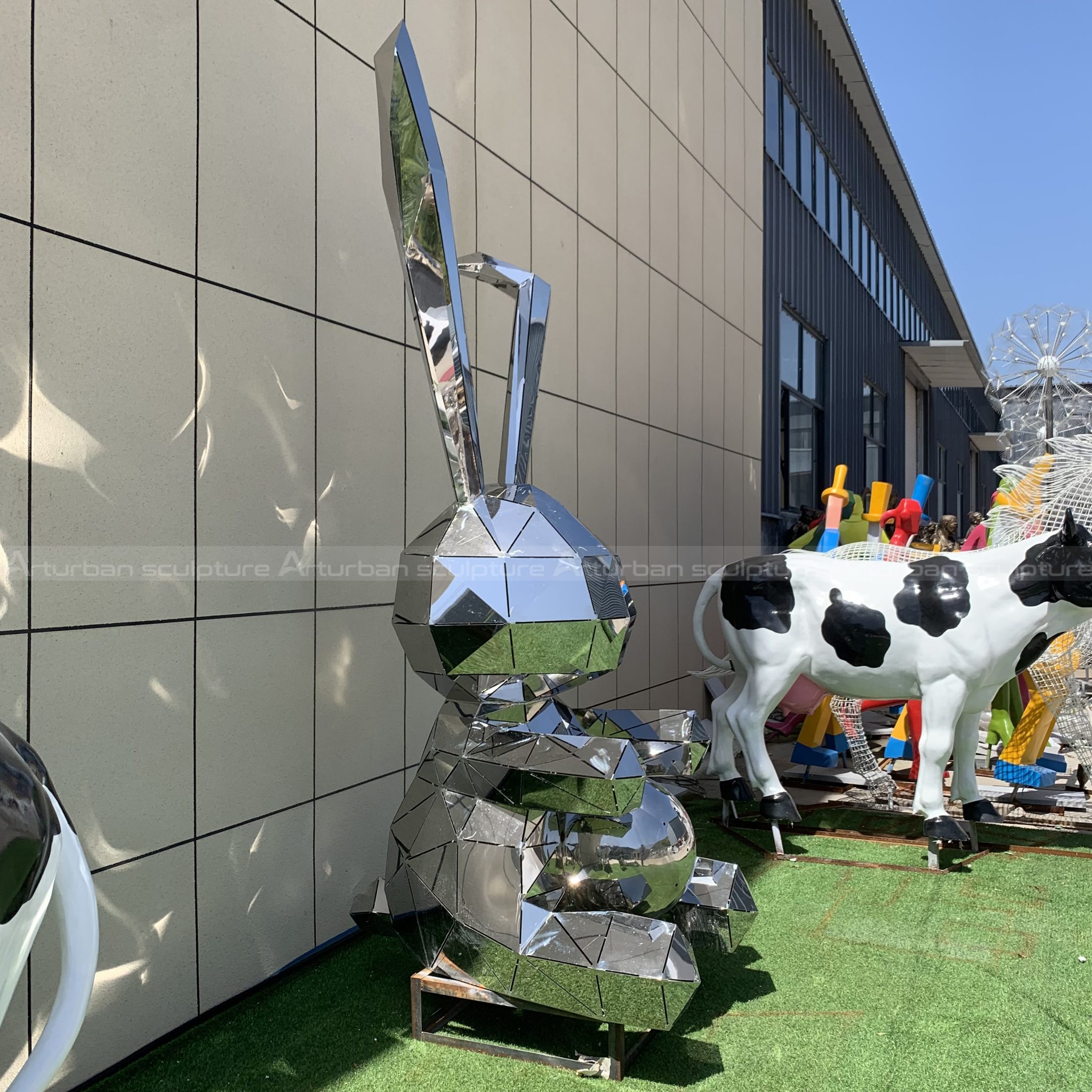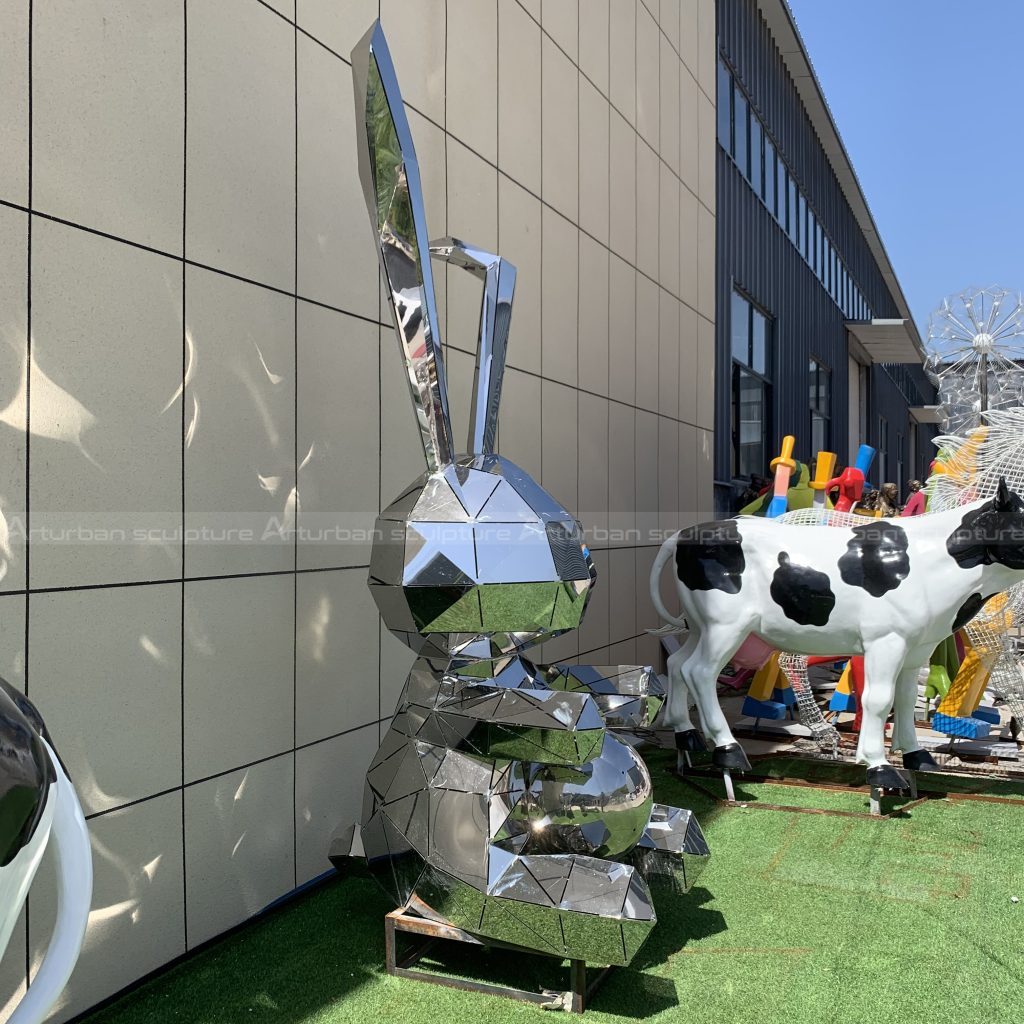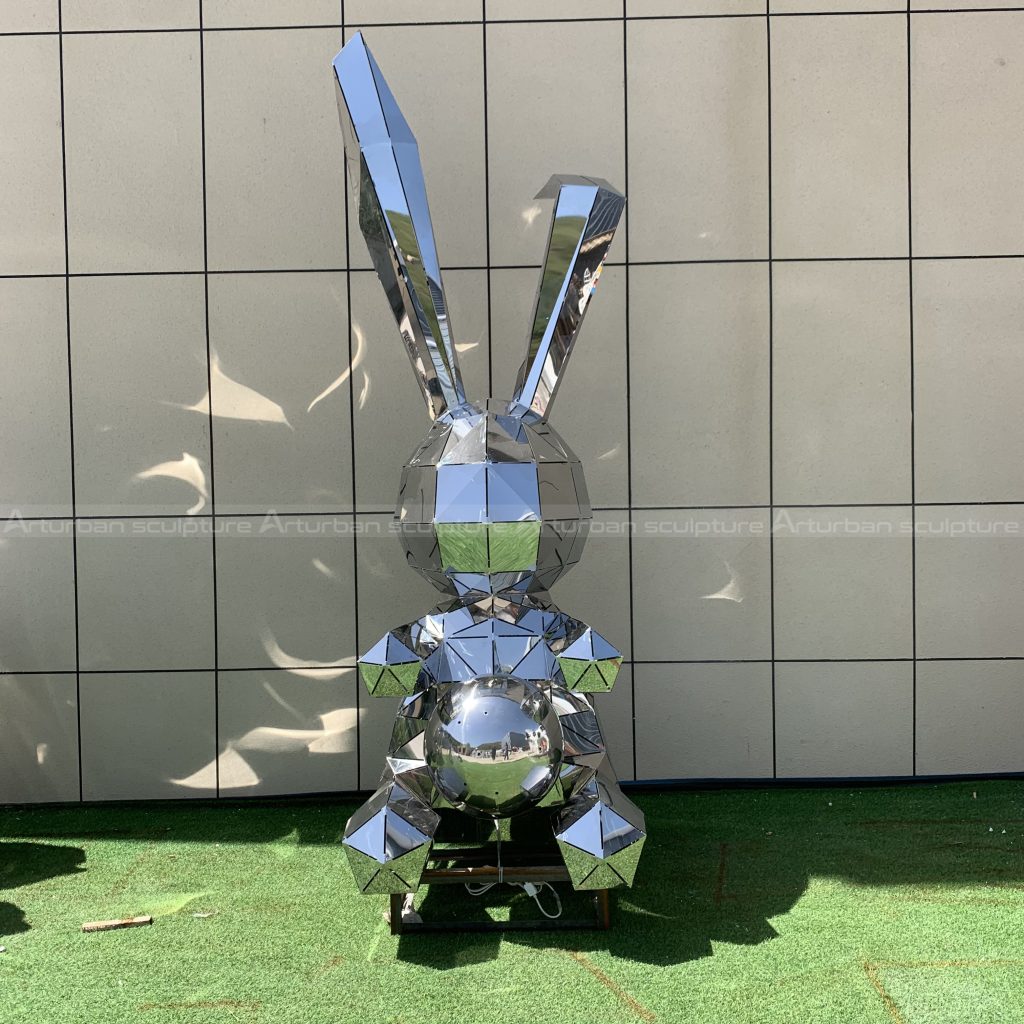 2. Production process of stainless steel rabbit sculpture
Step1 Design Communication:  You supply us with several photographs with dimensions.
Step 2 Project Consultation: Our team will make a production plan, according to your design, budget, delivery time,  or any other service.
Our final aim is to supply high quality and cost-saving   sculpture efficiently.
Step 3 Confirm Mold: We will make 1:1 clay or 3D mold,when finished clay mold,i will take photos for   your reference. The clay mold can
modify any details till to your satisfaction.
Step 4 Carving and Polish: We will make fiberglass statue according to clay mold. Then polished.
Step 5 Package: Strong wooden crate with waterproof and shockproof foam inside.
Send us your requirements now, we will reply to your email within 24 hours