1. Introduction of swan couple statue
This swan couple statue has a beautiful and lifelike form. The swans carved its head and neck, composed the shape of heart,
its wings closed to its body. Its body lines are smooth, and the sculptor presents the details of each feather vividly through
exquisite carving. The fiberglass material endows the swan sculpture with a smooth and shiny surface, emitting a unique
radiance. Its appearance gives a feeling of lightness and elegance, as if it is ready to take off at any time. Such sculptures are
often used to decorate the surroundings of parks, gardens, or lakes, adding a poetic and romantic touch to the environment.
Whether used as landscape decoration or art display, fiberglass swan sculptures can attract people's attention and create a
peaceful and beautiful atmosphere.
Outdoor Swan Statue has the following production advantages: firstly, fiberglass material has excellent weather resistance
and corrosion resistance, which can resist the erosion of sunlight, rain, and wind and snow, making the sculpture beautiful
for a long time. Secondly, fiberglass material has the characteristic of being lightweight, making it easier to carry and install
compared to traditional stone sculptures. At the same time, the processing performance of fiberglass material is good, which
can create complex details and streamlined shapes, making the sculpture more realistic and vivid.
In addition, fiberglass material also has the characteristic of strong plasticity, which can be customized and created according
to the designer's ideas, meeting the decoration requirements of different places and needs. Overall, fiberglass swan sculpture,
with its advantages of weather resistance, lightness, and plasticity, has become an ideal material choice, showing the charm
of art and exquisite craftsmanship.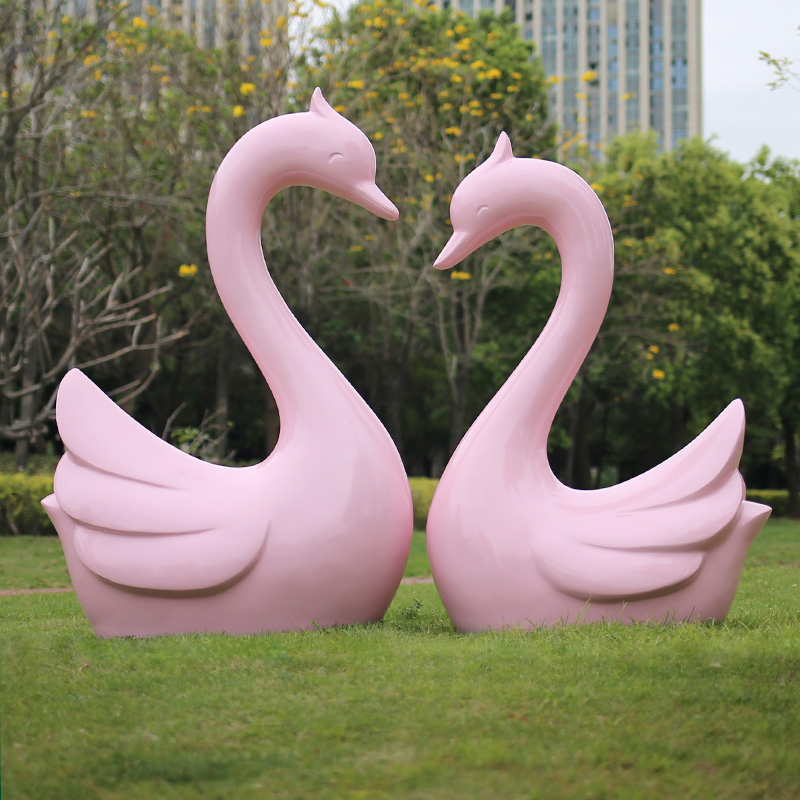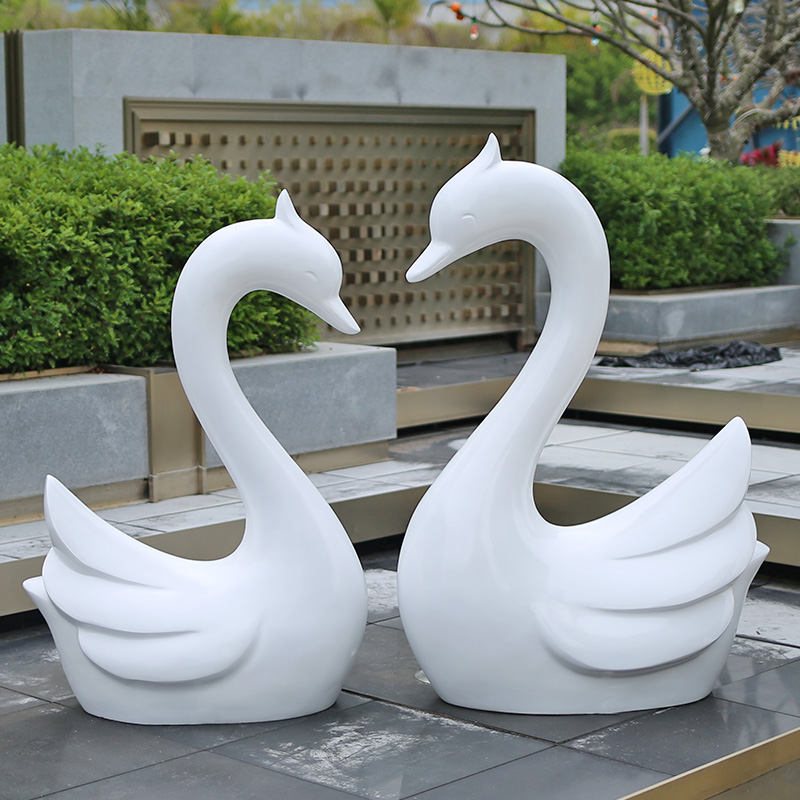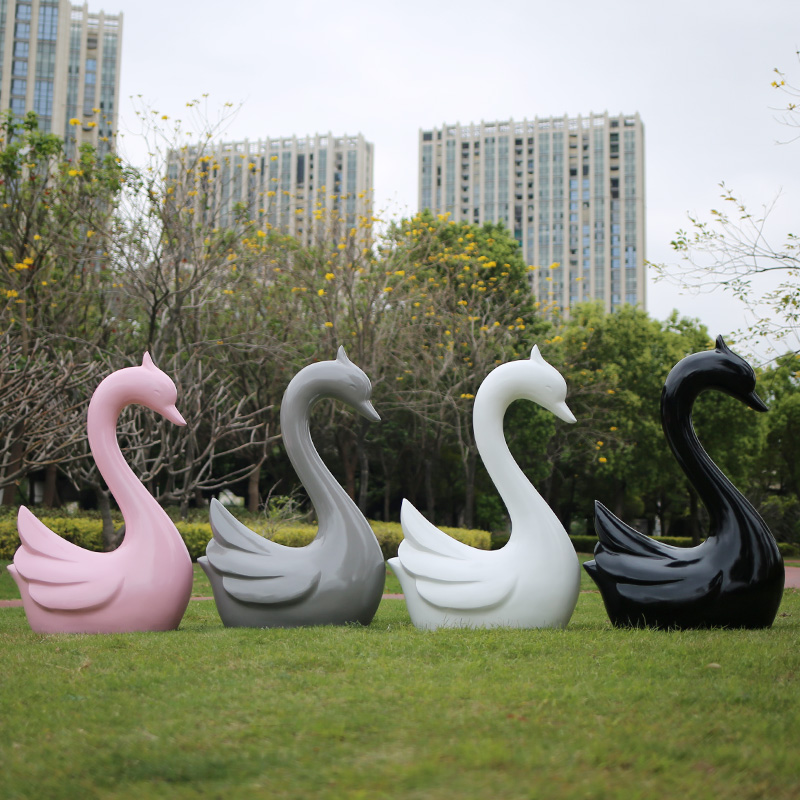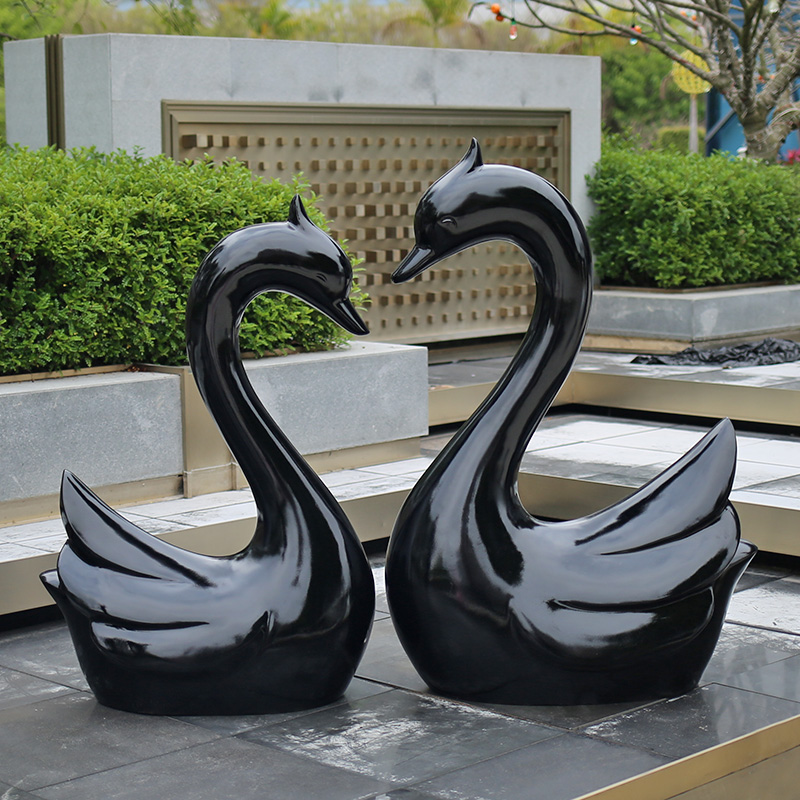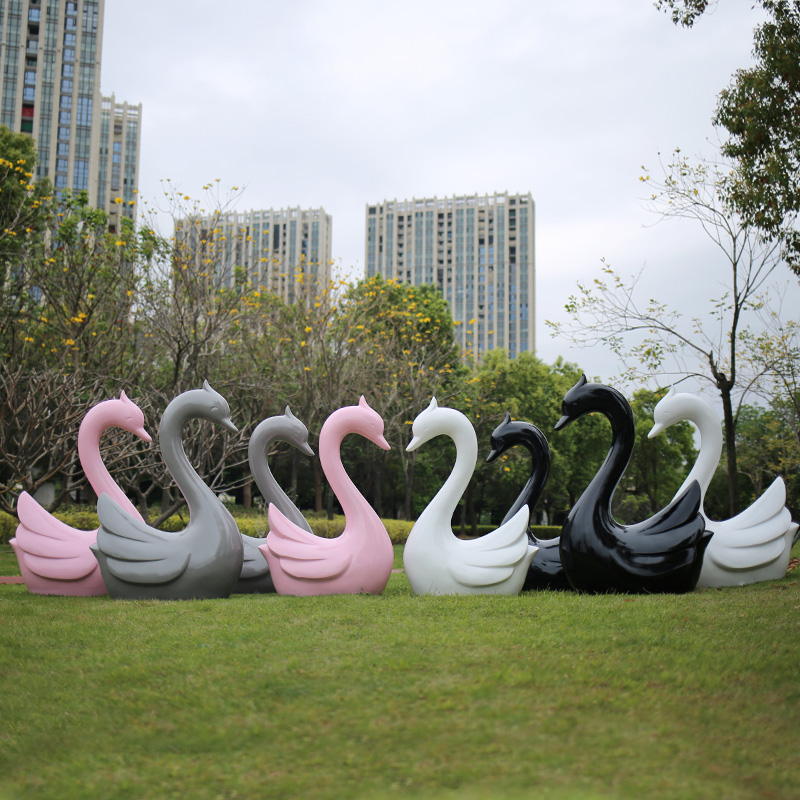 2. Production process
1. Showing the details drawing/ 3D mold for clients confirming.
2. Making clay mold/ foam mold according to drawing/ client's photos/ 3D mold.
3. Making fiberglass/resin sculptures
4. Polishing the surface.
5. Professional painting and take all different views pictures/ videos, show to clients.
6. Packing into wooden cases after clients satisfied with sculptures.
Send us your requirements now, we will reply to your email within 24 hours