1. Introduction of wolf statue garden
This is wolf statue garden. The wolf is displayed in a standing form, with its head slightly tilted to one side, as if listening to the sounds
around it. His elegant posture and confident gaze are impressive. Some wolf sculptures are presented in a sitting posture, with their
bodies close to the ground and their heads held high in the sky, emitting a loud howling sound. The posture of this sculpture expresses
the pride and independent spirit of the wolf, giving people a strong feeling. Each wolf sculpture has its own unique style and style. They
can be customized according to needs to meet the decoration requirements of different occasions and environments.
These Wolf Statue Outdoor are usually placed in public spaces, courtyards, or gardens as part of the environment. They can add a natural
atmosphere and create a sense of wildness and tranquility. Wolf sculptures are often used as decorations for building facades, adding a
mysterious and charming element to the building. In addition, wolf sculptures are also commonly used in interior decoration, such as art
exhibitions and home decor, to add a unique artistic atmosphere to the space.
The common materials used in sculpture include bronze, resin, glass fiber, etc., which can retain the details and texture of the sculpture
while also possessing durability and stability. The combination of exquisite craftsmanship and the creativity of the sculptor makes wolf
sculpture full of artistic sense and expressive power. The craftsmanship and craftsmanship of sculptors also determine the quality and
aesthetic value of sculptures.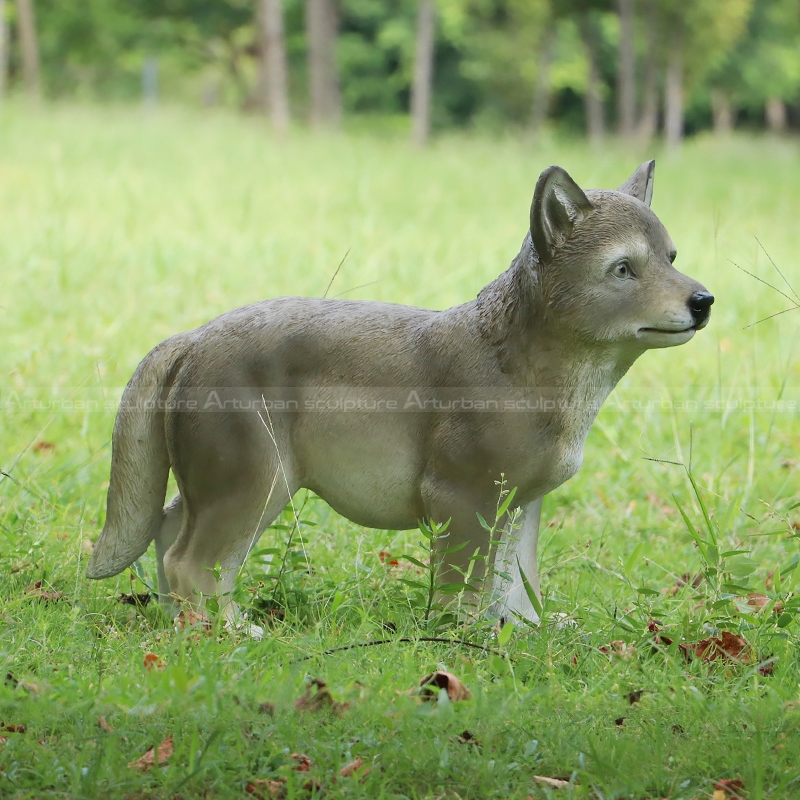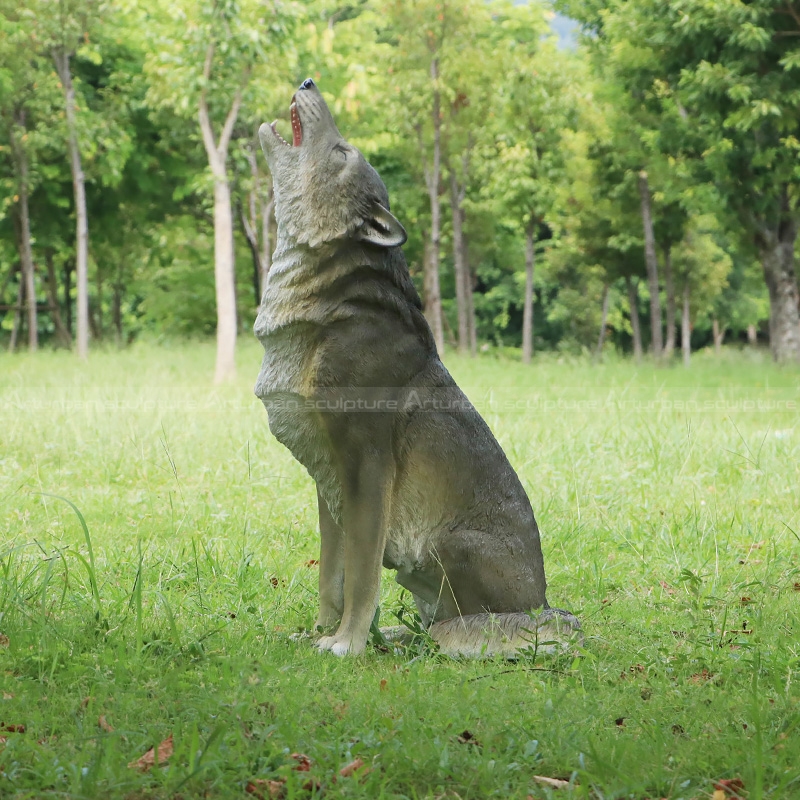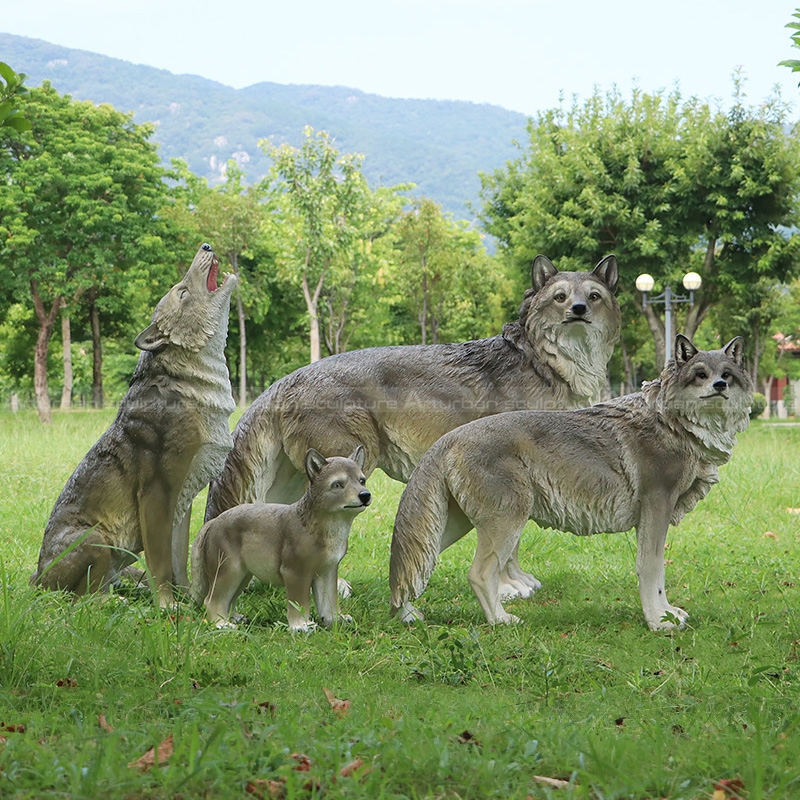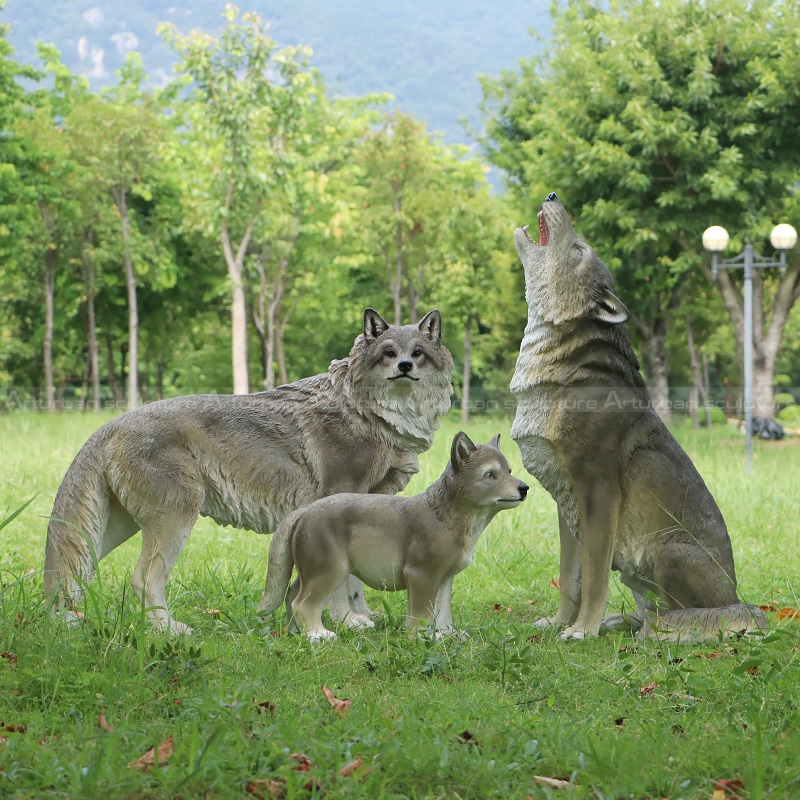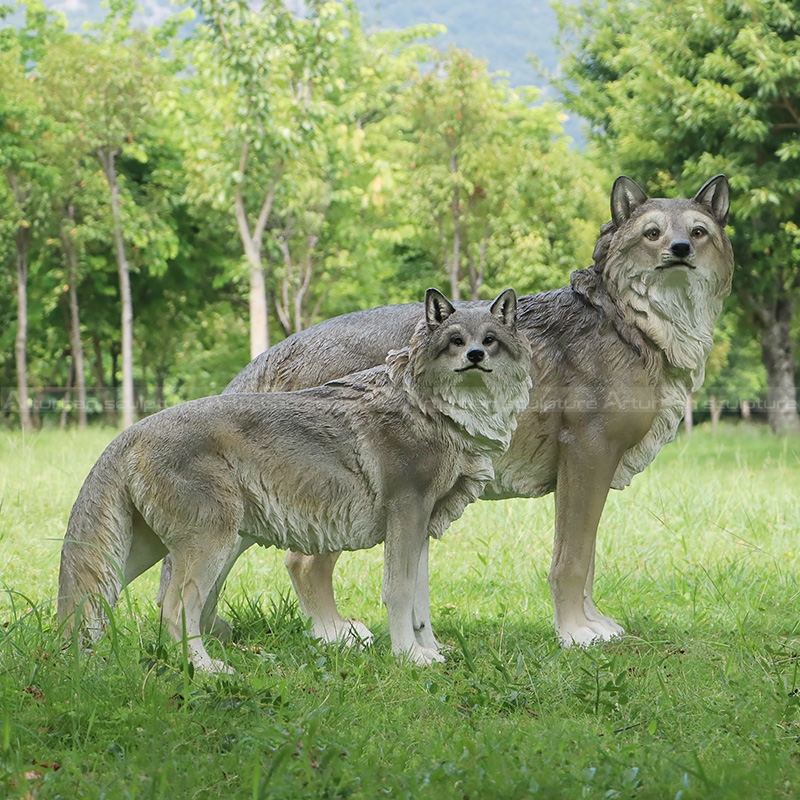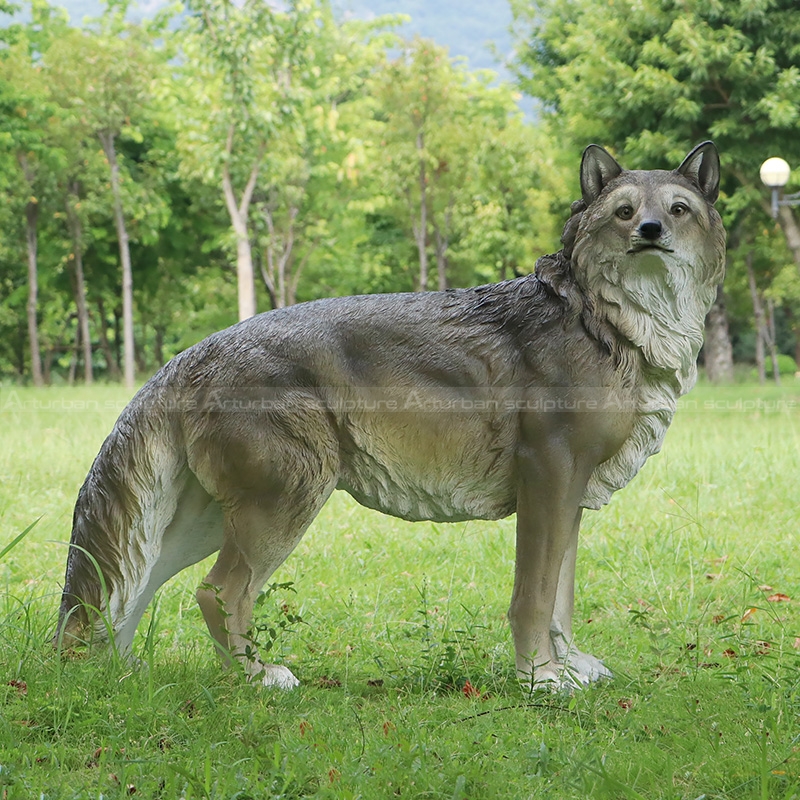 2. Production process
Step1 Design Communication:  You supply us with several photographs with dimensions.
Step 2 Project Consultation: Our team will make a production plan, according to your design, budget, delivery time,
or any other service. Our final aim is to supply high quality and cost-saving   sculpture efficiently.
Step 3 Confirm Mold: We will make 1:1 clay or 3D mold,when finished clay mold,i will take photos for   your reference.
The clay mold can modify any details till to your satisfaction.
Step 4 Carving and Polish: We will carving with natural marble according to clay mold. Then polished.
Step 5 Package: Strong wooden crate with waterproof and shockproof foam inside.
Send us your requirements now, we will reply to your email within 24 hours