1. Introduction of wolf statue outdoor
The bronze wolf statue outdoor is an exquisite artwork. It sat on a bench, with one arm carrying a rope and the other hand pointing towards the
distance. His beer belly protrudes and his sports shoes are clearly too small. This sculpture is one of the two main characters in Soviet animated
films and is highly loved by tourists of all ages and countries.
The Bronze Wolf Sculpture is cute and exaggerated, making people laugh uncontrollably. As an ornament, it can add vitality and fun to the place,
attracting the attention of tourists. Bronze material endows sculptures with sturdy and long-lasting properties, making them suitable for indoor
and outdoor displays.
The advantage of production lies in the craftsman's meticulous depiction of details and exquisite craftsmanship, making the cartoon image lifelike
and accurately reproducing based on the original work. In addition, the luster and color of bronze material can last for a long time, giving sculpture
a unique texture and artistic sense. In short, bronze cartoon sculpture, with its unique appearance, decorative function, and production advantages,
has become a popular artwork, bringing joy and memories to people, and maintaining its charm when displayed in various places.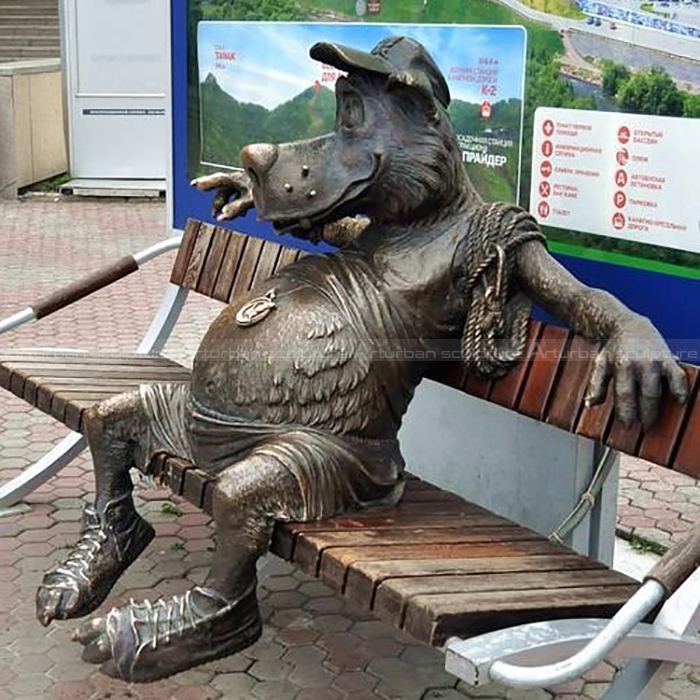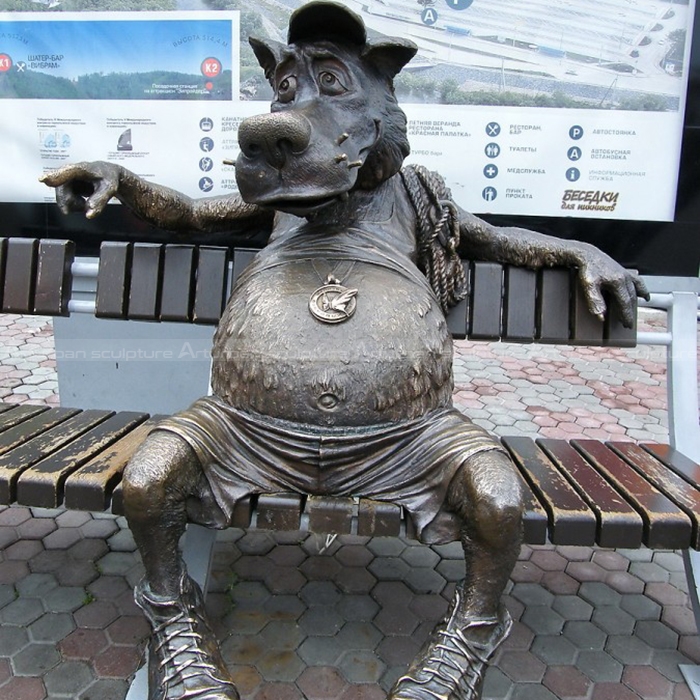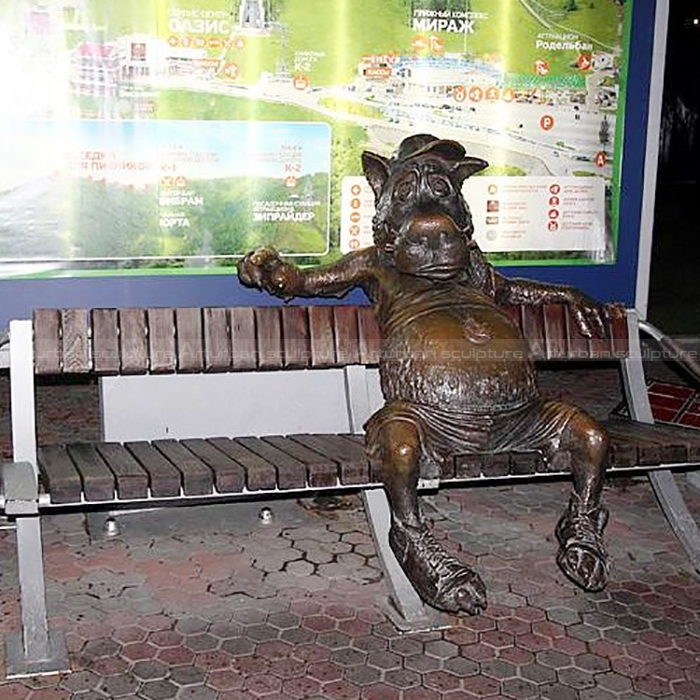 2. Production process
Step1 Design Communication:  You supply us with several photographs with dimensions.
Step 2 Project Consultation: Our team will make a production plan, according to your design, budget, delivery   time,  or any other service.
Our final aim is to supply high quality and cost-saving   sculpture efficiently.
Step 3 Confirm Mold: We will make 1:1 clay or 3D mold,when finished clay mold,i will take photos for   your reference. The clay mold can
modify any details till to your satisfaction.
Step 4 Carving and Polish: We will carving with natural marble according to clay mold. Then polished.
Step 5 Package: Strong wooden crate with waterproof and shockproof foam inside.
Send us your requirements now, we will reply to your email within 24 hours