1. Introduction of zebra bust
The appearance of the bronze zebra bust is very striking. It consists of four bronze horse heads connected
from low to high, and is covered with zebra stripes, reminiscent of the galloping wild horses on the grassland.
In the production of sculptures, artisans rely on exquisite craftsmanship and meticulous craftsmanship to
process every detail with extraordinary precision, from the ears of the horse's head to the eyes, mouth, and
mane, every part of which is carved to life.
The decorative role of bronze horse heads cannot be ignored. In ancient China, the horse was a very important
animal with cultural and symbolic significance. Therefore, the bronze horse head has become a symbolic art form,
which can not only be used to decorate palaces, altars, temples, and other places, but also become a symbol of
national and official authority. At the same time, it can also become a personal collection of art, demonstrating
the master's taste and cultural accomplishment.
The advantages of making bronze horse heads lie in their durability and artistic value. After careful carving and
processing, the bronze horse head can withstand the test of time and even preserved after thousands of years. At
the same time, bronze horse heads not only have practical value, but also have very high artistic value. Through
its unique design and meticulous production techniques, it can convey a sense of beauty and cultural connotation,
and become an important work in the history of world art.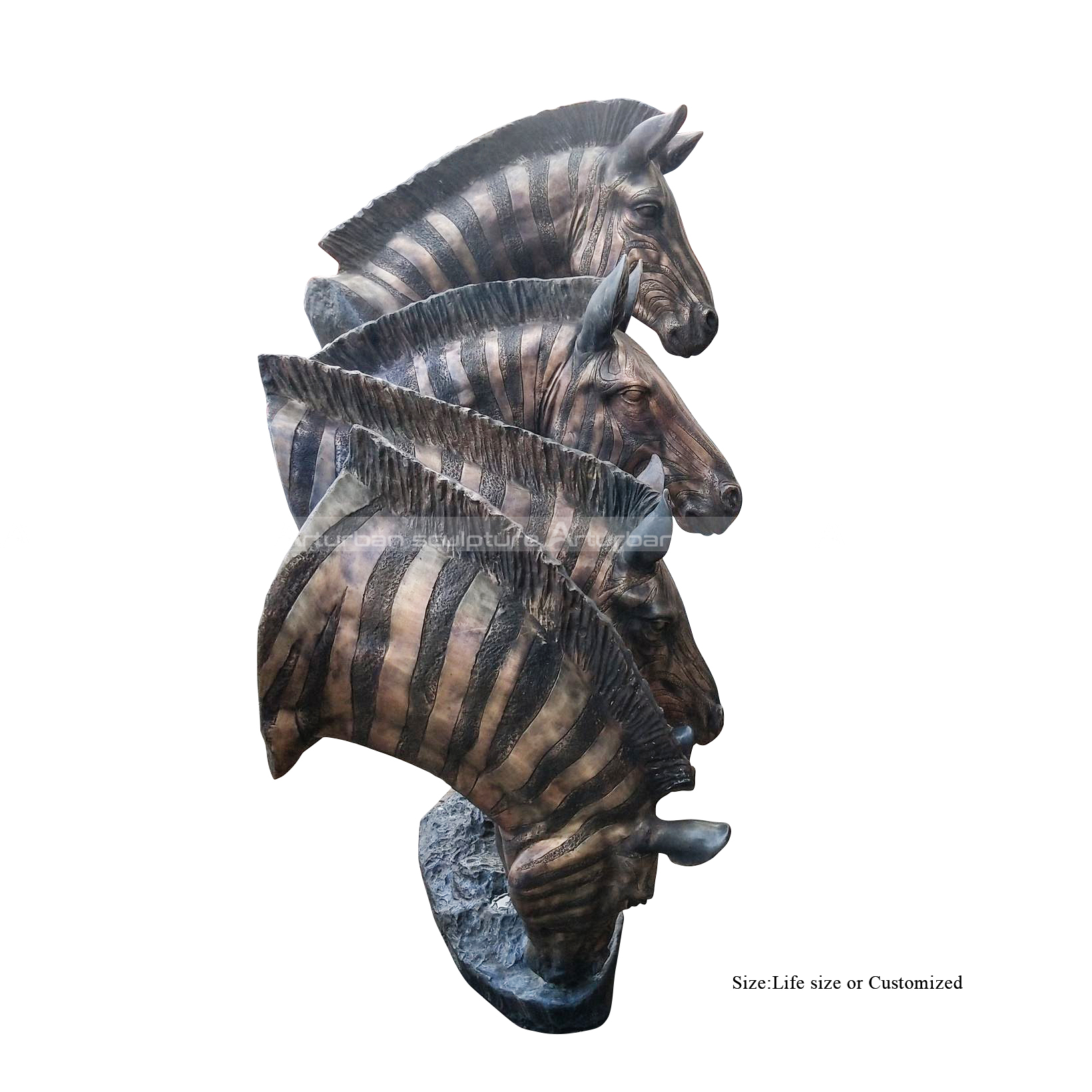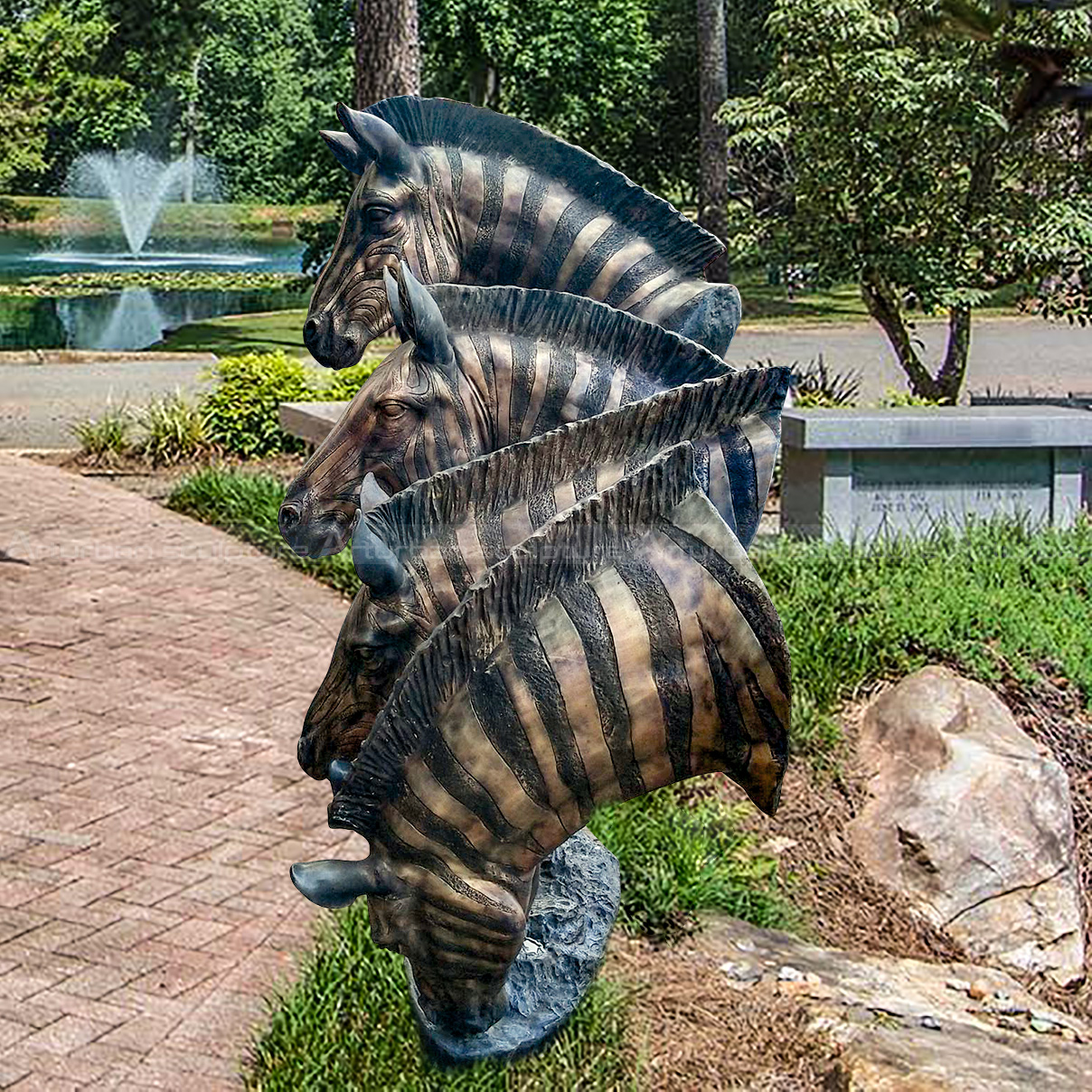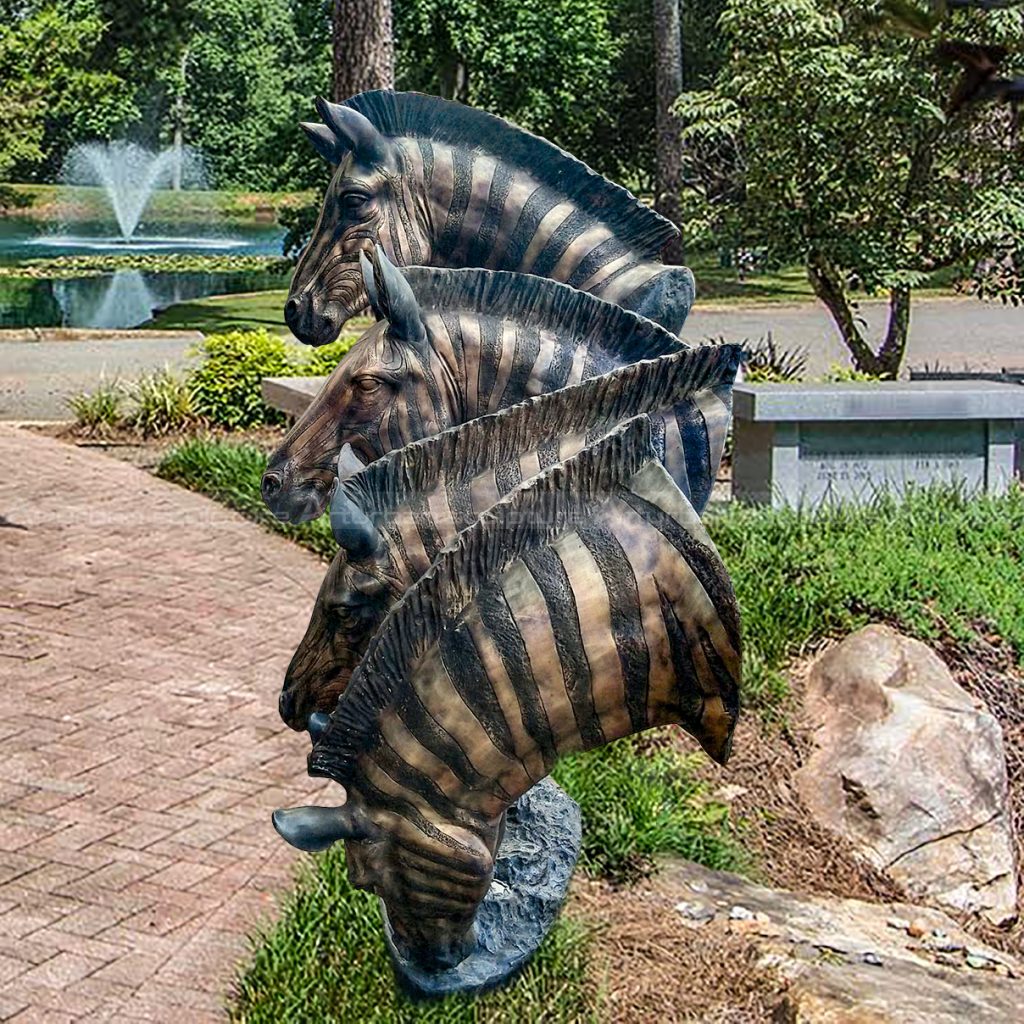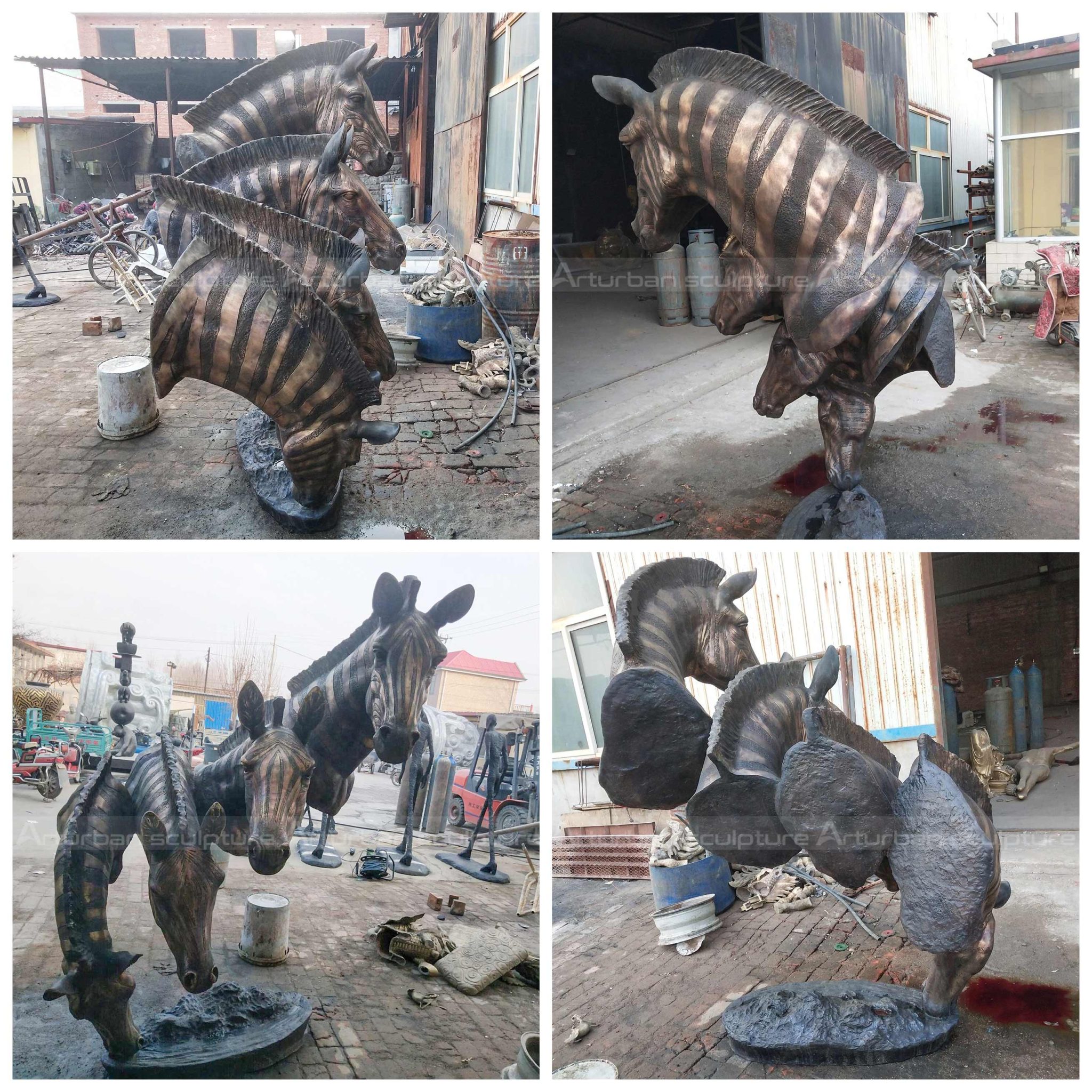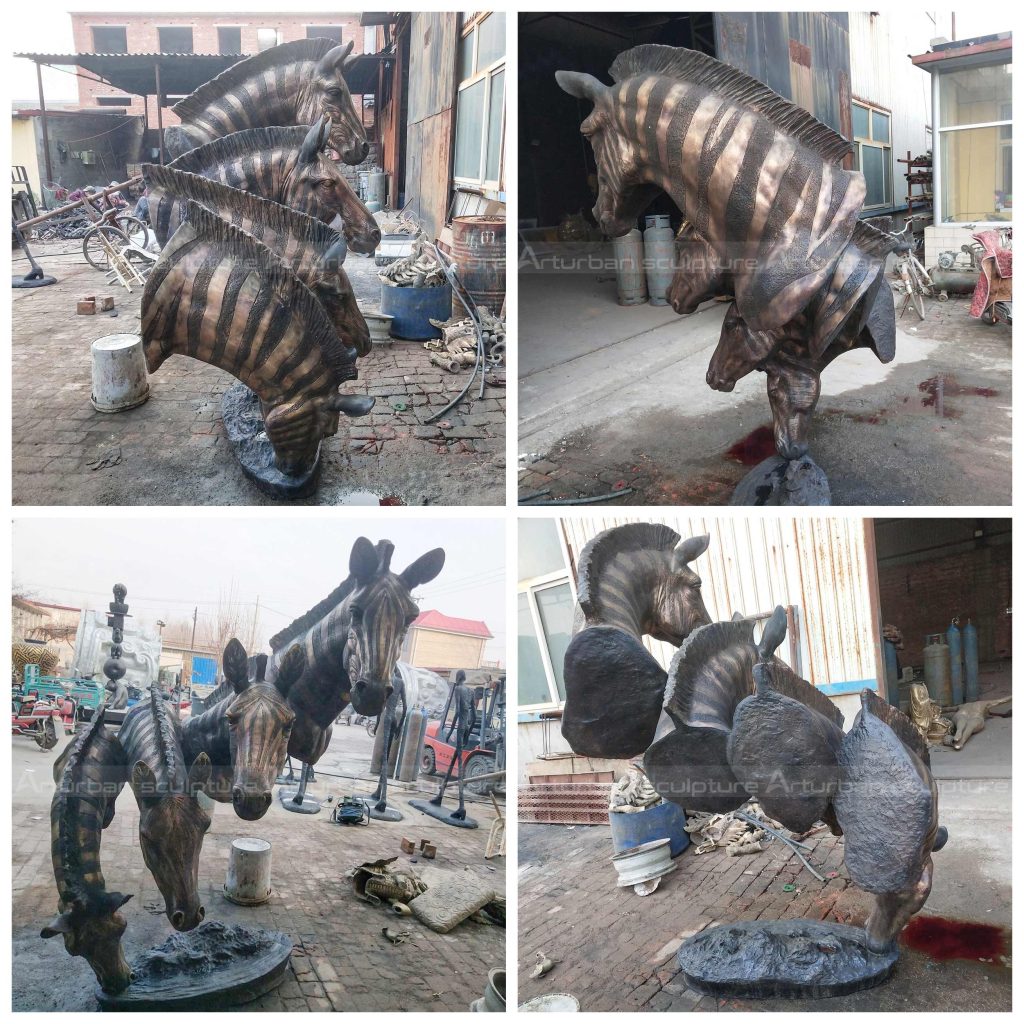 2. Production process
Step1 Design Communication:  You supply us with several photographs with dimensions.
Step 2 Project Consultation: Our team will make a production plan, according to your design, budget, delivery   time,  or any other service. Our final aim is to supply high quality and cost-saving   sculpture efficiently.
Step 3 Confirm Mold: We will make 1:1 clay or 3D mold,when finished clay mold,i will take photos for   your reference. The clay mold can modify any details till to your satisfaction.
Step 4 Carving and Polish: We will carving with natural marble according to clay mold. Then polished.
Step 5 Package: Strong wooden crate with waterproof and shockproof foam inside.
Send us your requirements now, we will reply to your email within 24 hours