1. Introduction of large sitting buddha statue
The large sitting buddha statue sat upright on a lotus throne, with a straight posture and a smile on his face. The Buddha's body has
smooth lines, displaying an elegant and calm posture. His facial contour is soft, and his eyes are gentle and compassionate, giving
people a sense of tranquility and comfort. The Buddha has a unique bun on his head, and the robe on his body is delicate and magnificent,
with the fine folds presenting a flowing feeling. The texture and luster of the entire sculpture surface highlight the texture of bronze,
emitting a sense of simplicity and solemnity.
The message conveyed by the Large Bronze Buddha Statue is wisdom, peace, and inner peace. It represents the wisdom and compassion
of Buddhism, making people feel peaceful and liberated. Such sculptures are usually placed in temples, meditation halls, public squares,
or gardens, bringing peace of mind and enlightenment to viewers.
The advantages of sculpture production lie in its durability and exquisite craftsmanship. Bronze material has good durability, can withstand
the test of time and environment, and maintain its beauty and original appearance for a long time.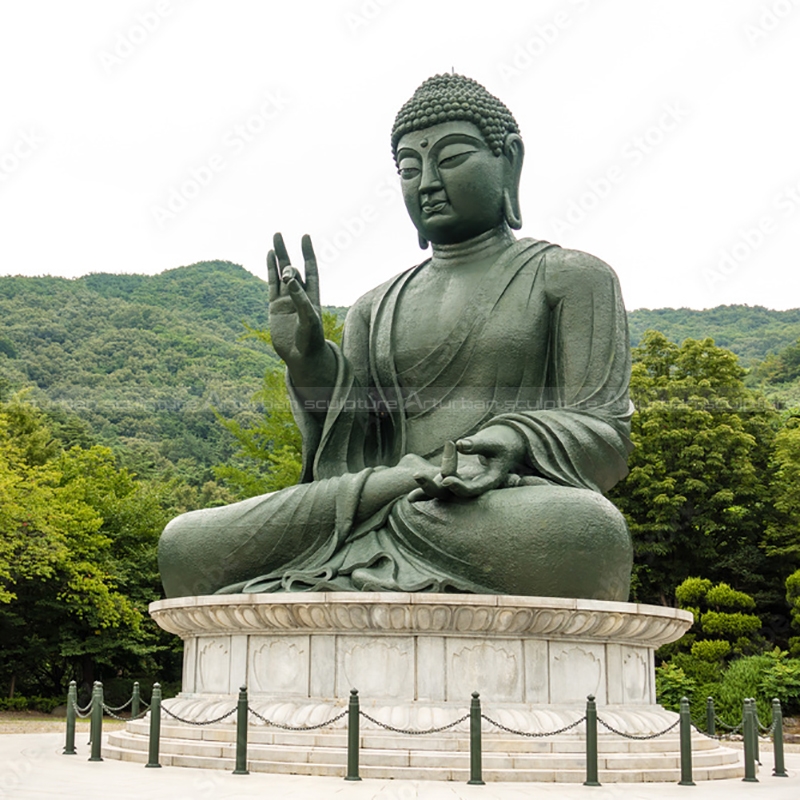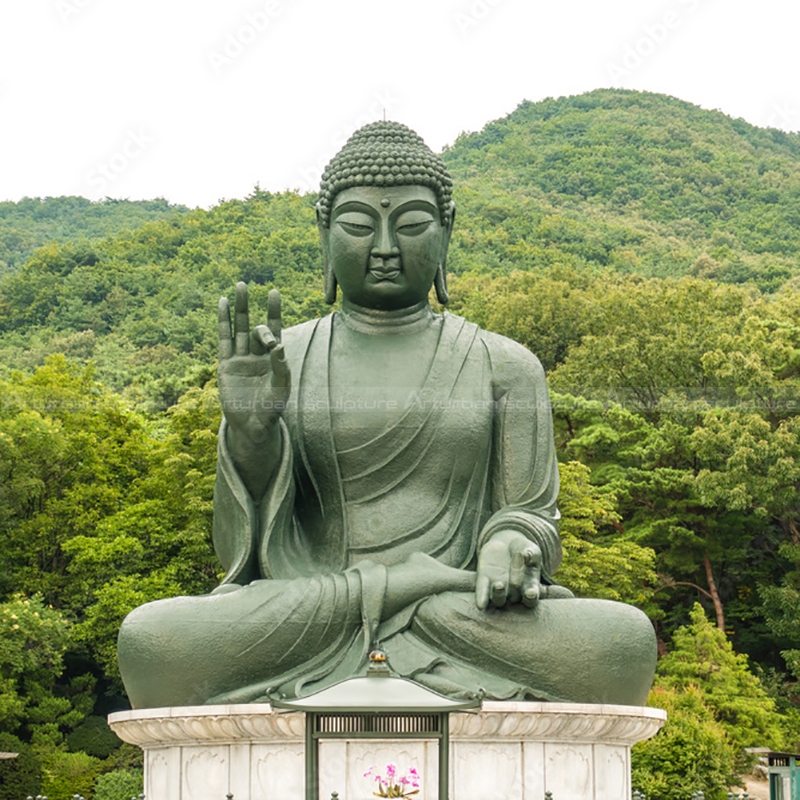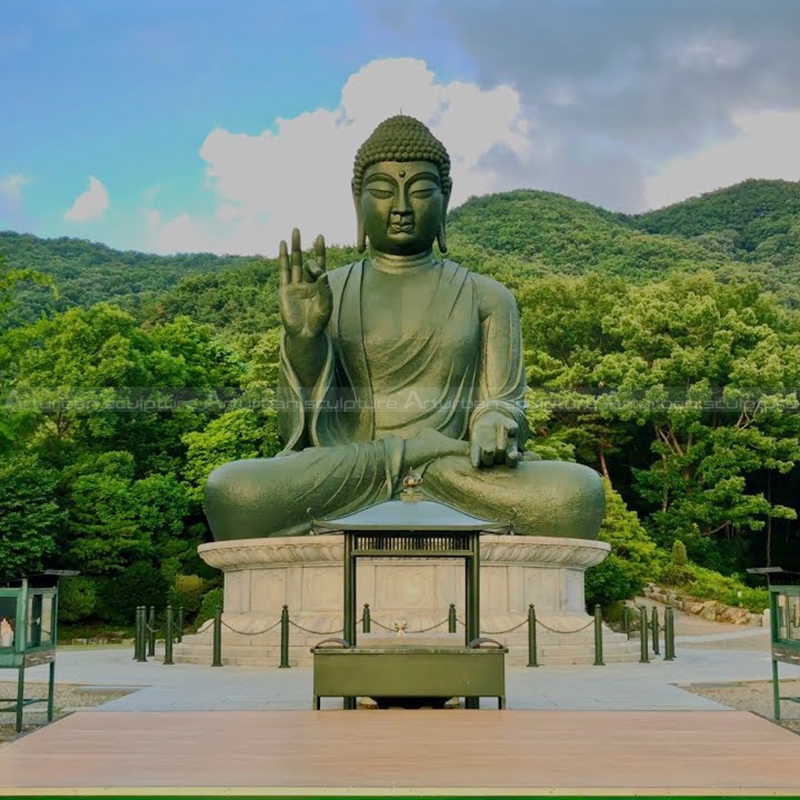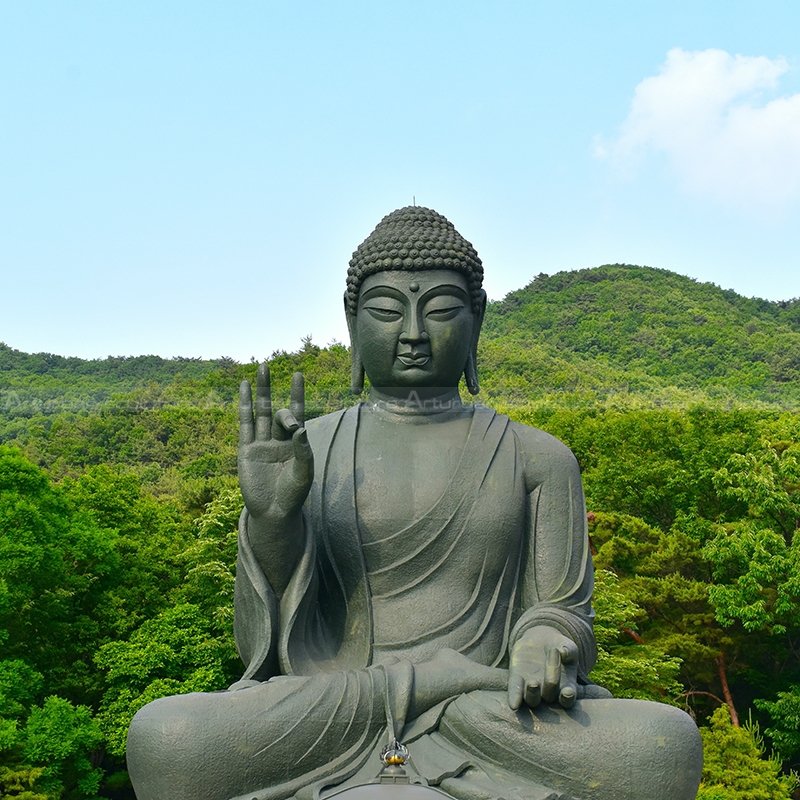 2. Production of process of large sitting buddha statue
My artist will make 1:1 clay mold, when finished clay mold,  we will take photos for your reference, the clay mold can modify any details till you're satisfied with it. Then we go ahead to make statue, when finished statue, also we will take photos for your reference. After you're satisfied with all, I will arrange packing and shipment. Arturban sculpture can make buddha statue in bronze, marble, fiberglass, stainless steel. Our team will make a production plan, according to your design, budget, delivery time, or any other service. Our final aim is to supply high quality and cost-saving sculpture efficiently.
Send us your requirements now, we will reply to your email within 24 hours