1.Introduction of bronze dragon fountain
This is the Chinese bronze dragon fountain. Chinese dragon is a symbolic totem in Chinese culture, which
is widely used in ancient Chinese art, culture and folk customs. As one of the important forms of dragon,
the charm of dragon bronze sculpture cannot ignored.
This dragon sculpture, with its left front paw holding the ball and its body leaning forward, is roaring, which
is a classic form of dragon bronze sculpture. This kind of shape perfectly displays the power and flexibility of
the dragon through the bronze carving process. The left front claw of the dragon holding the ball represents
the power and authority in traditional Chinese culture, and also symbolizes the dragon's ruling and controlling
power. The shape of leaning forward and roaring shows the majesty and power of the dragon, which makes
people feel awe involuntarily.
The significance of Dragon Garden Fountain is multiple. The Chinese dragon is regarded as a symbol of mystery,
nobility, power and holiness. Dragon is an important symbol in Chinese traditional culture, representing
auspiciousness, prosperity, longevity and wisdom. In the history of China, the dragon has also been regarded as
a symbol of imperial power. Therefore, the position of the dragon in Chinese culture is extremely important.
The image of dragon can be seen in ancient Chinese architecture, painting, sculpture, utensils and other aspects,
reflecting the respect and love of dragon in Chinese culture.
Arturban can design and customize bronze dragon sculptures according to customers' needs, ensuring the
uniqueness of each sculpture. At the same time, the copper carving material has a long service life and is not
susceptible to corrosion, and the texture and color of the bronze material are also very beautiful, which is
very suitable for indoor and outdoor decoration.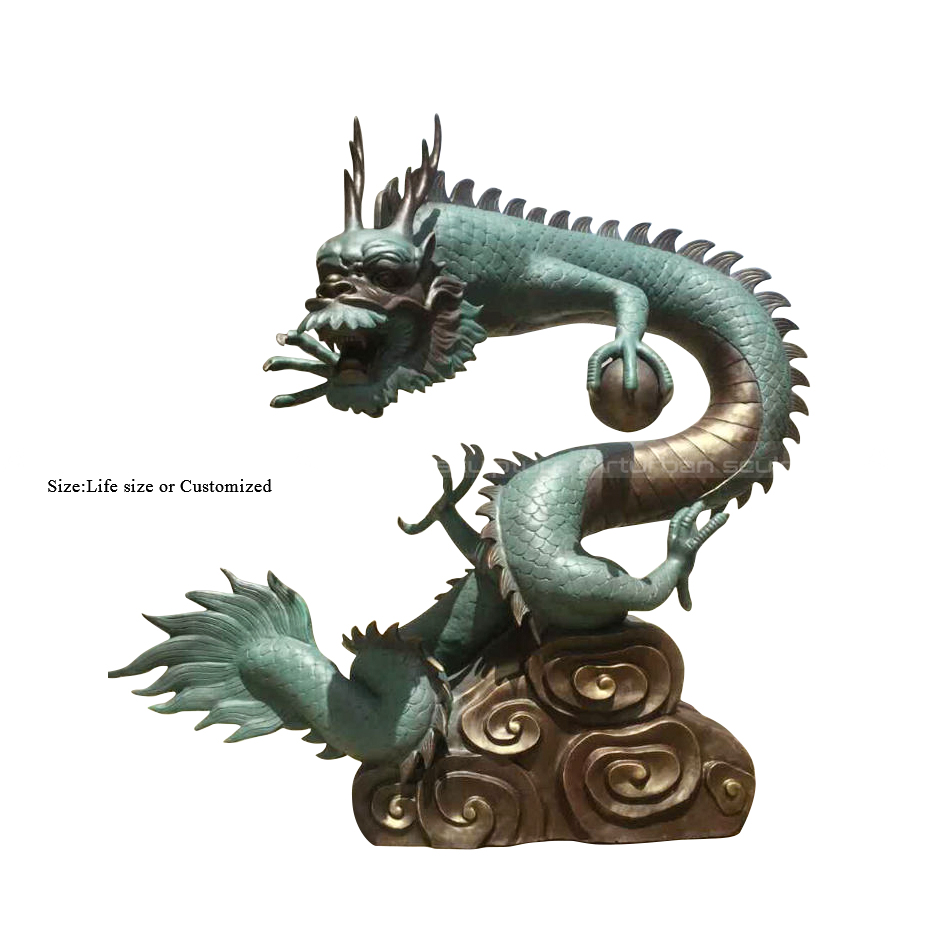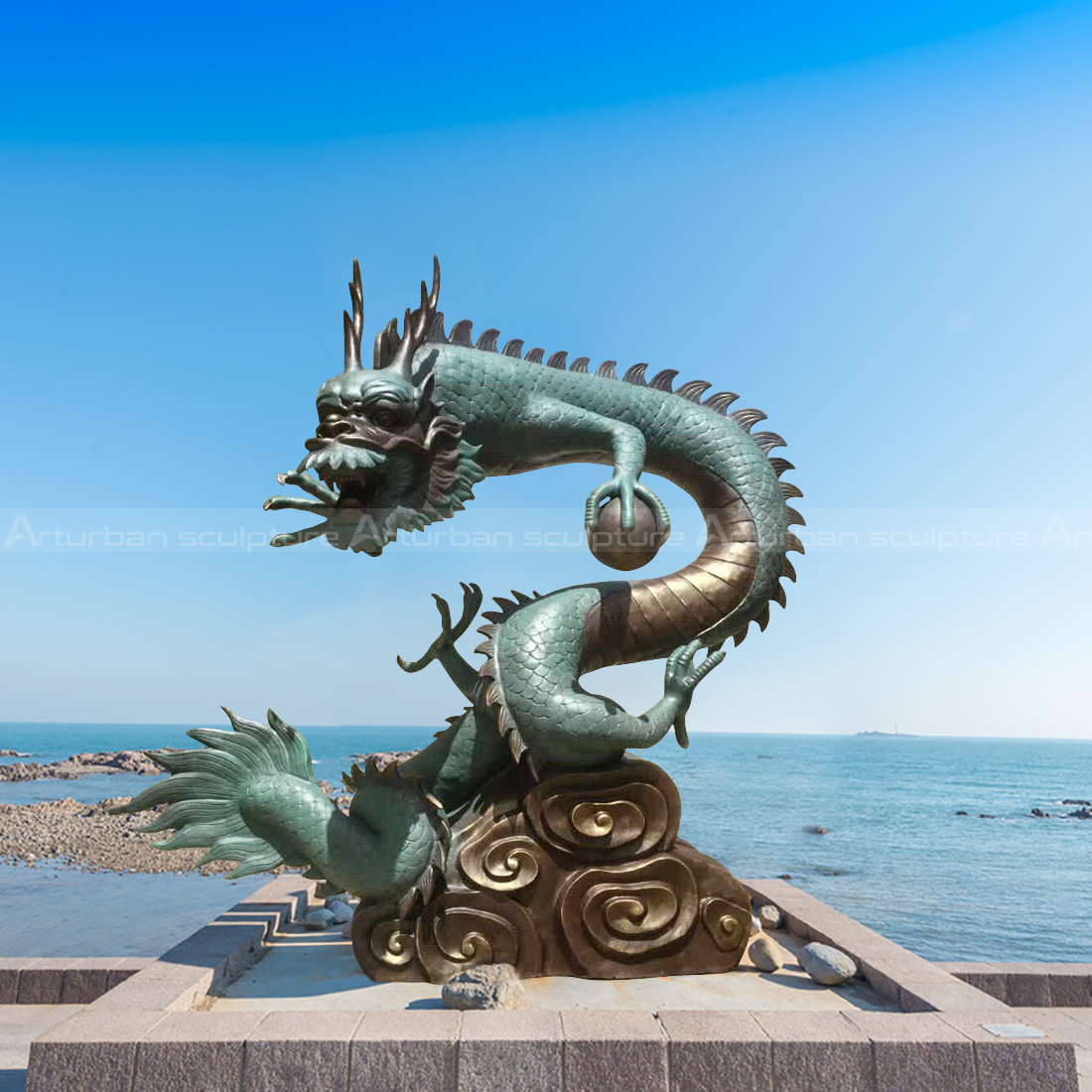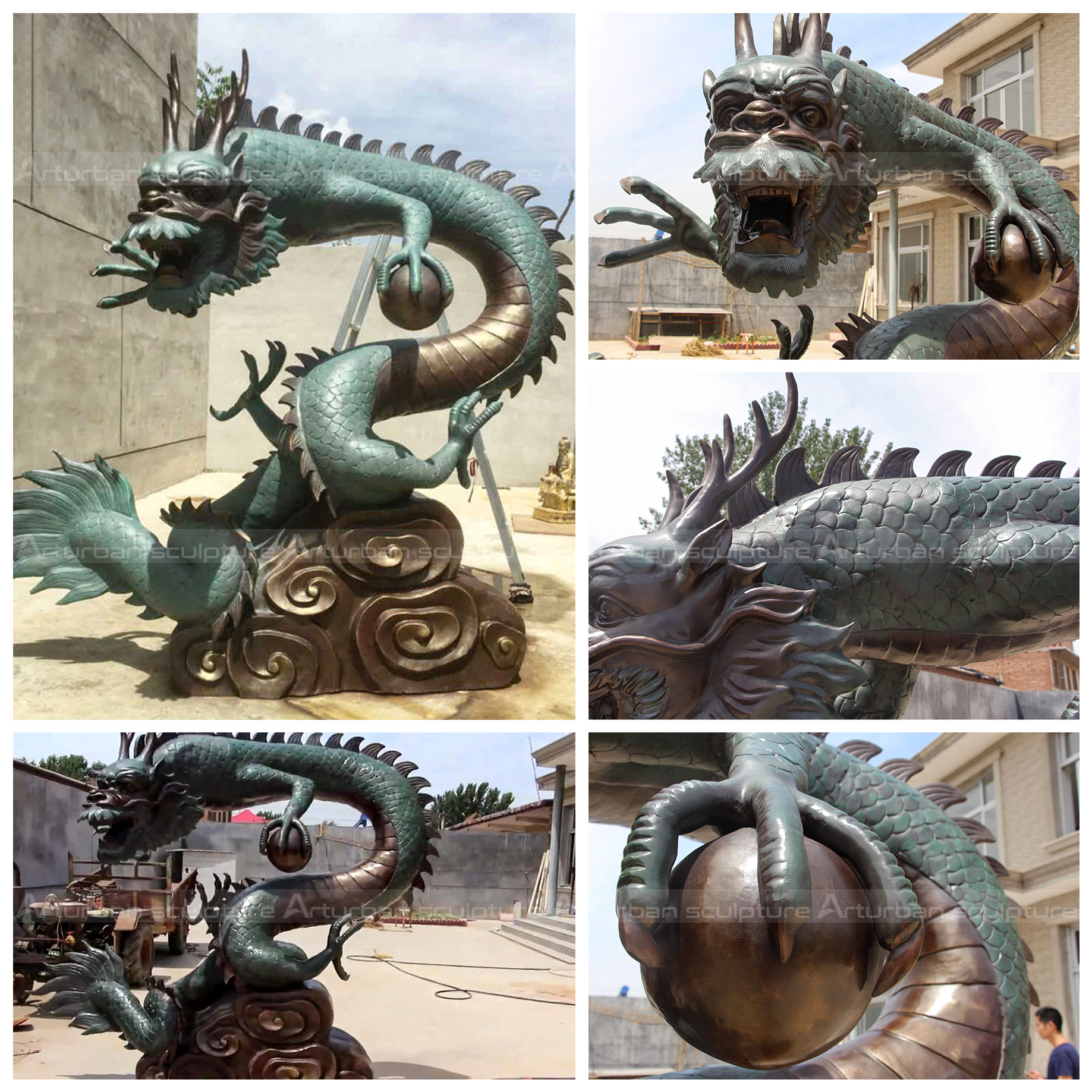 2. Production Process
My artist will make 1:1 clay mold, when finished clay mold,  we will take photos for your reference.
The clay mold can modify any details till you're satisfying with it. Then we go ahead to make statue.
When finished statue, also we will take photos for your reference. After you are satisfying with all, I
will arrange packing and shipment. Arturban sculpture can make large fountain in bronze, marble,
fiberglass, stainless steel. Our team will make a production plan, according to your design, budget,
delivery time, or any other service. Our final aim is to supply high quality and cost-saving sculpture
efficiently.
Send us your requirements now, we will reply to your email within 24 hours