1.Introduction of dolphin water fountain statues
The dolphin water fountain statues is an amazing work of art. It is composed of four dolphins, jumping
together and displaying a wonderful dynamic feeling. The details of every dolphin are carefully captured,
from fin to tail, each part is designed to be very realistic. These dolphins are made of stainless steel,
showing a glittering appearance, which is dazzling. The stainless steel dolphin sculpture is a work of art
suitable for outdoor display, which can displayed in places such as swimming pools, parks and beaches.
They can not only increase the decoration of the place, but also show people the beauty of the sea and the
power of life.
Dolphin water fountain statues has other functions. They can used as a souvenir to commemorate those
marine organisms that have died out because of the problems of the marine environment, as well as those
who have struggled to protect the marine environment. In addition, they can also used for commercial
purposes, such as the decoration of ocean parks, aquariums and hotels. The bright appearance and unique
design of the Dolphin Metal Sculpture can attract people's attention, thus enhancing the attraction and
popularity of the place. In general, the stainless steel dolphin sculpture is a work of art with great artistic
and practical value. It can add charm and beauty to any place.
Arturban provides customized stainless steel animal sculpture services, and creates various vivid animal
sculptures according to customer needs. Stainless steel is durable, easy to clean and corrosion resistant,
suitable for outdoor decoration, and can also be used for indoor decoration, adding a unique artistic
atmosphere to the space.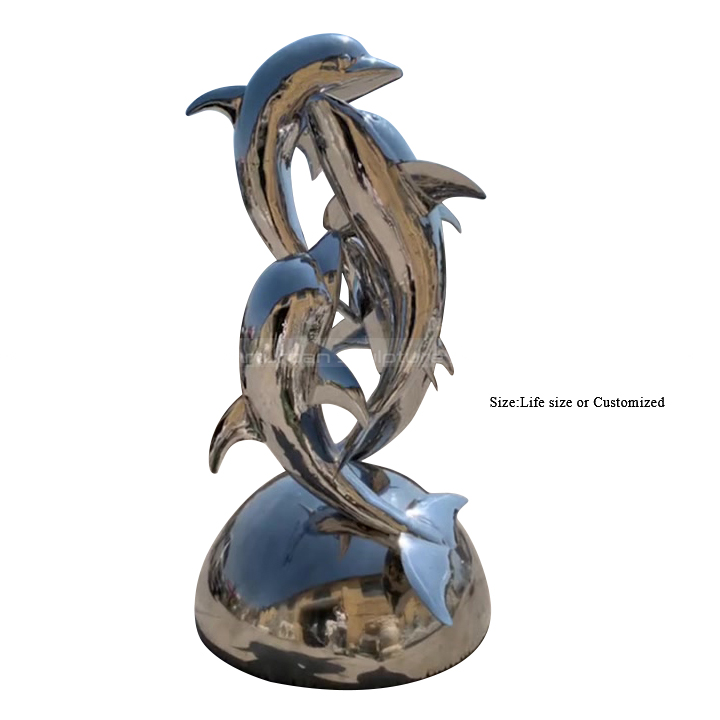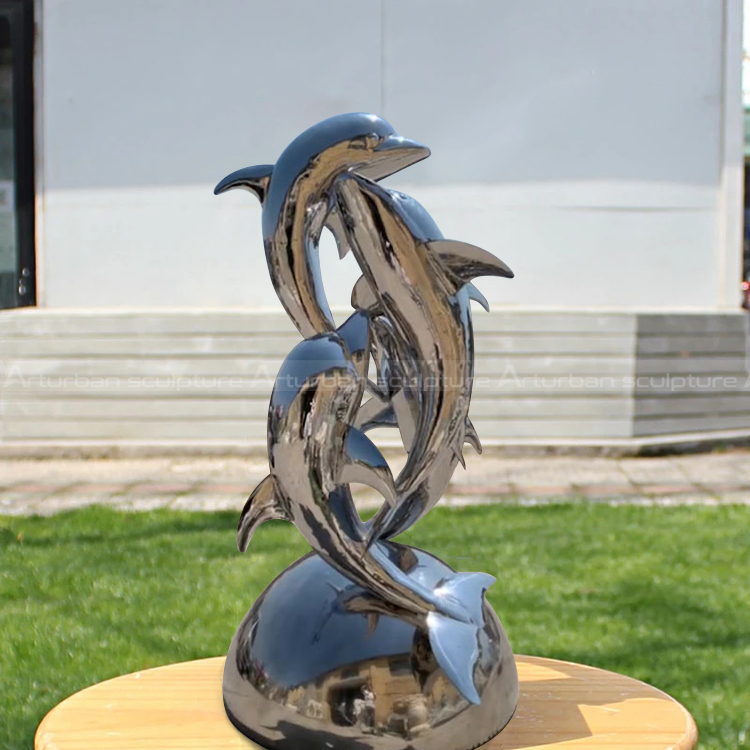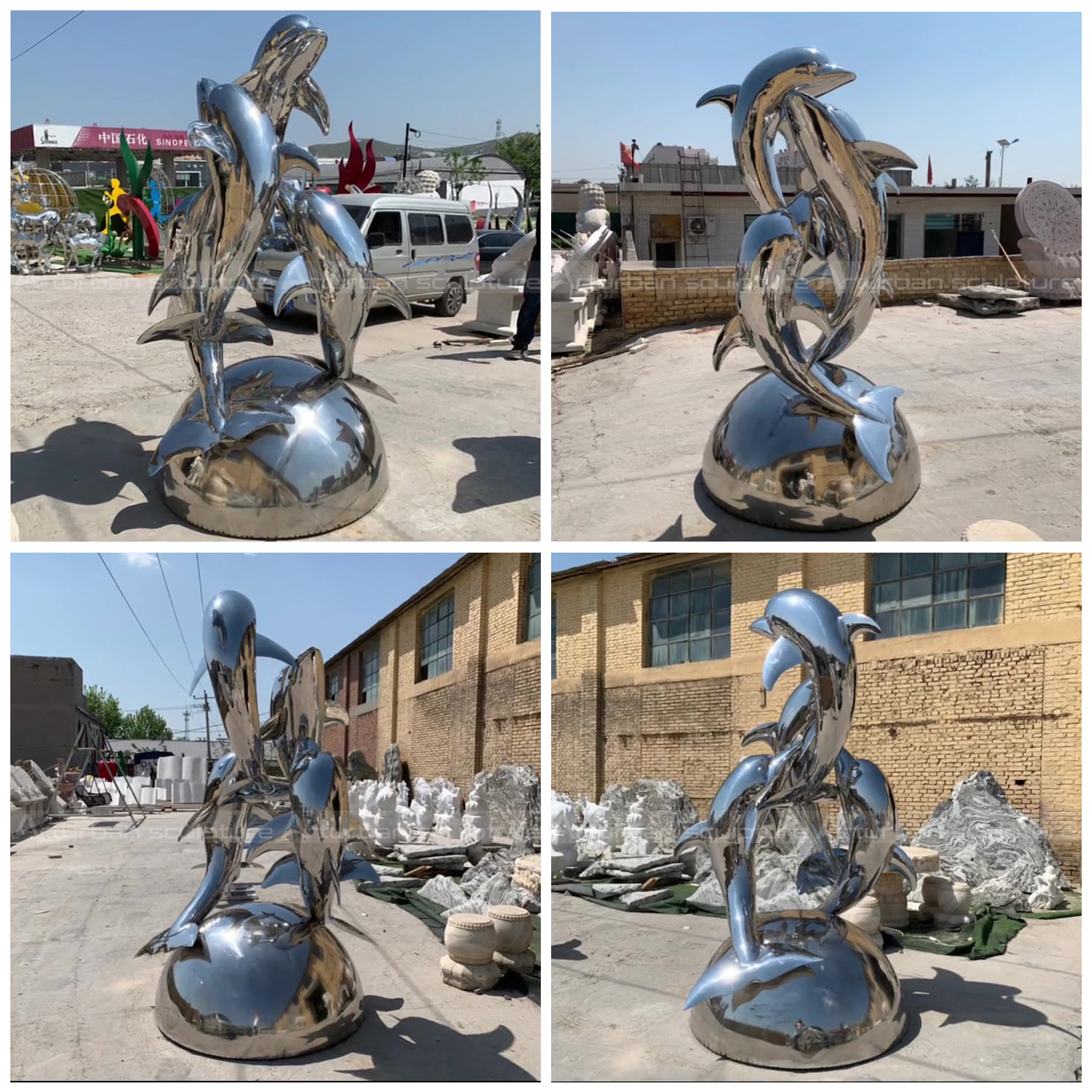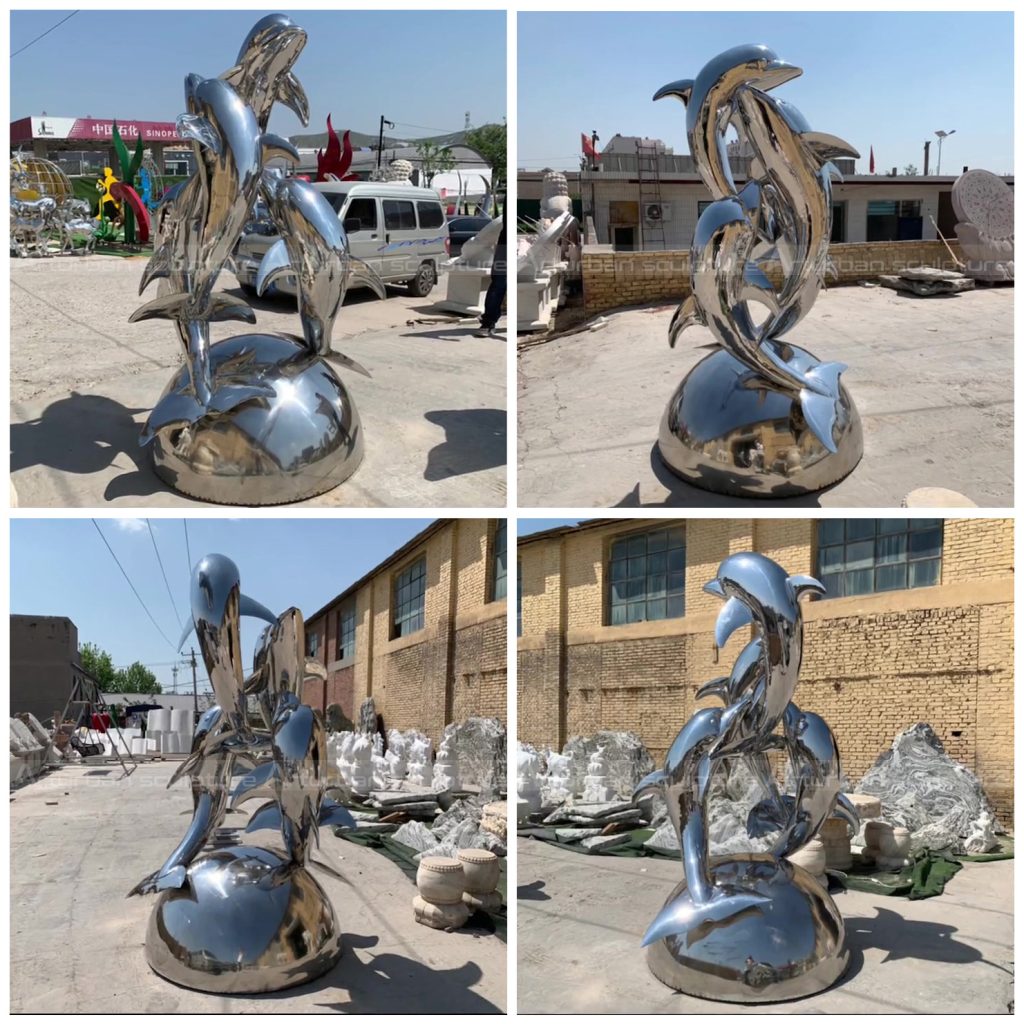 2. Production Process of dolphin water fountain statues
Customers can send us their own designs or advise their detailed requirements.
Our technical team will have a meeting mainly focus on all details.
The engineering team start to do the design after a full discussion and calculation.
During this period, we will send pictures from different views to check with you.
After the final confirmation, we'll fabricate a small mold, then put into production.
Send us your requirements now, we will reply to your email within 24 hours