1.Introduction of man statue with umbrella fountain
The is a man statue with umbrella fountain. It depicts a figure wearing long boots, holding an umbrella in one
hand and a pocket in the other. His face is calm, as if he is in a pleasant rain. The water from the fountain gushes
out from the top of the sculpture's umbrella, forming a realistic umbrella. The fresh and natural water flow
creates an interesting contrast with the bronze sculpture. The sculpture features rich details, with the wrinkles of
the boots and sleeves worn, as well as the details of the umbrella handle and pockets carefully portrayed, making
it lifelike. The entire sculpture has smooth and beautiful lines, unique and interesting images, which can attract
people's attention and become a unique scenic line of the fountain landscape.
This sculpture is suitable for decoration in outdoor places such as parks, squares, gardens, etc. As it is a fountain
sculpture, it can provide visitors with a cool water scenery environment, adding an artistic atmosphere and living
atmosphere to the place. At the same time, it can also serve as a landmark building in the urban landscape, attracting
tourists and citizens to come and take photos. Due to the distinct image and beautiful shape of the bronze figure
fountain sculpture, it is very suitable for decoration in public places, allowing people to appreciate the beauty while
also feeling the charm of culture.
Arturban has a highly skilled production team that can use high-precision CNC machining equipment to produce
sculptures based on customer needs and design drawings, ensuring the accuracy and quality of sculpture production.
The bronze material we use is high-quality bronze alloy, which has excellent mechanical properties and corrosion
resistance, ensuring the long-term service life and good durability of the sculpture. We can customize according to
customer needs, comprehensively customizing the shape, size, color, and other aspects of the sculpture to meet
their various needs.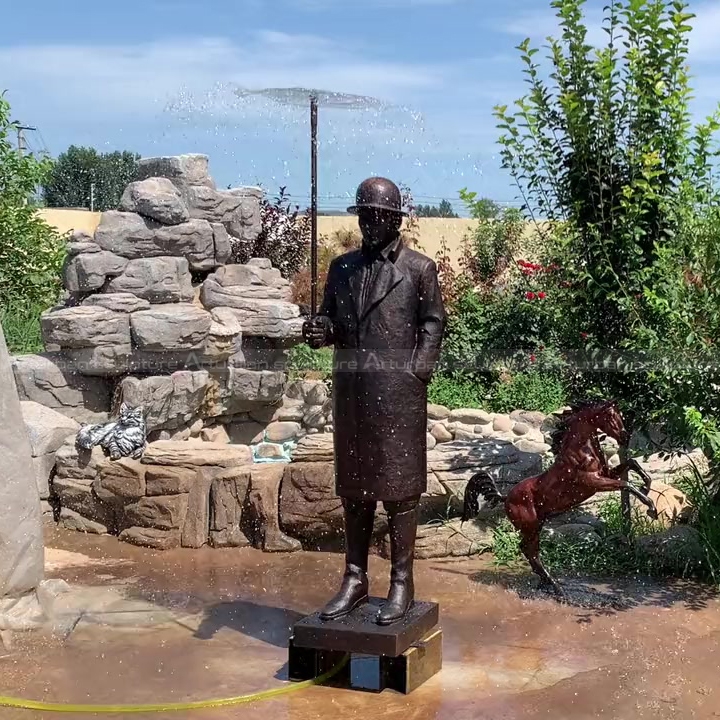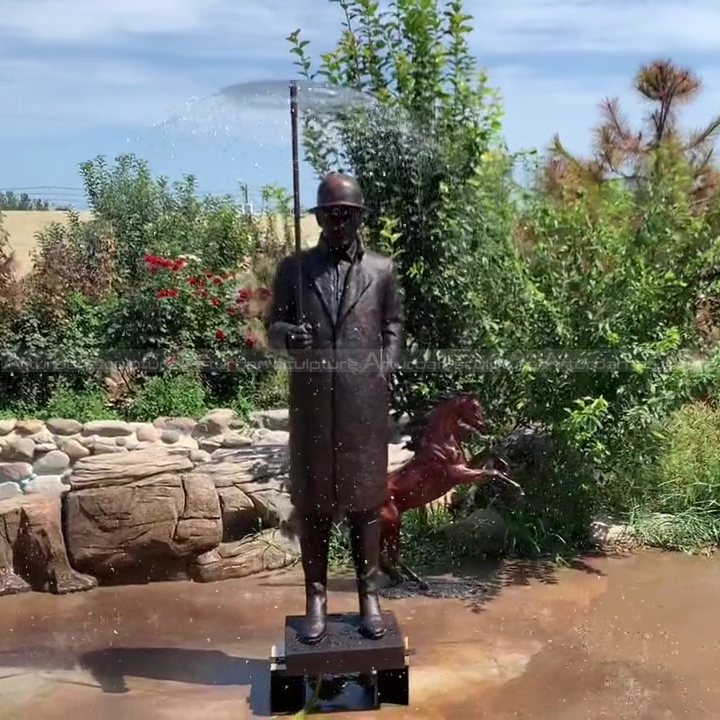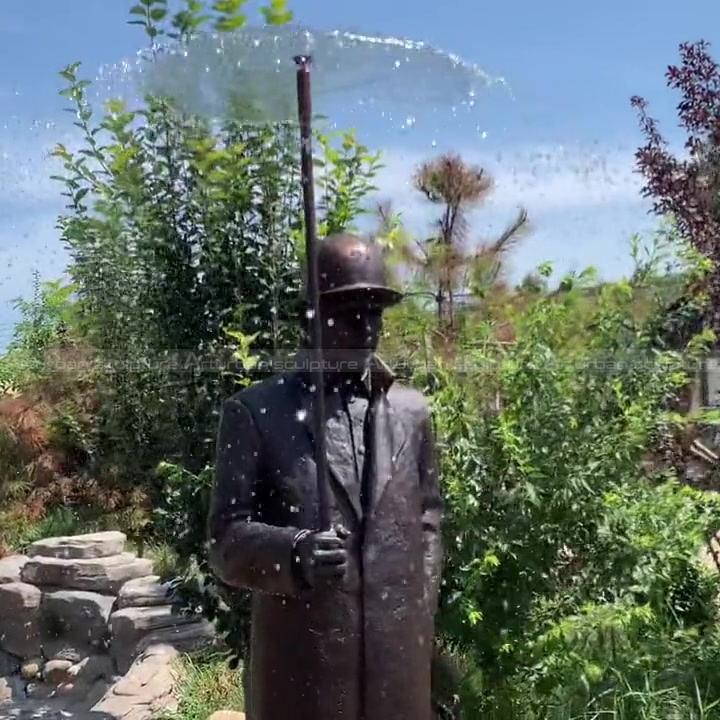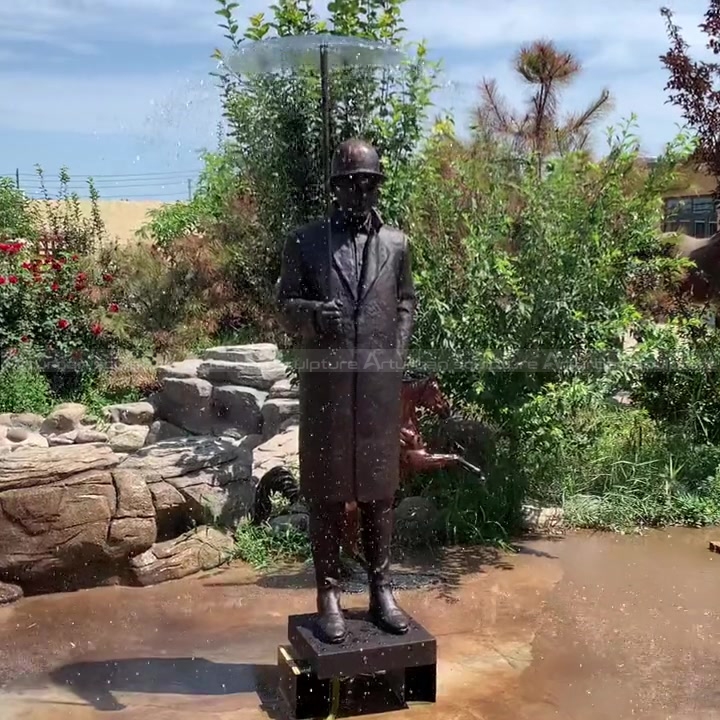 2.Production process of man statue with umbrella fountain
My artist will make 1:1 clay mold, when finished clay mold,  we will take photos for your reference. The clay mold can modify any
details till your satisfaction with it. Then we go ahead to make statue, when finished statue, also we will take photos for your
reference. After getting your confirmation, we will arrange packing and shipment. Arturban sculpture can make large mermaid
statue in bronze, marble, fiberglass, stainless steel. Our team will make a production plan, according to your design, budget,
delivery time, or any other service. Our final aim is to supply high quality and cost-saving sculpture efficiently.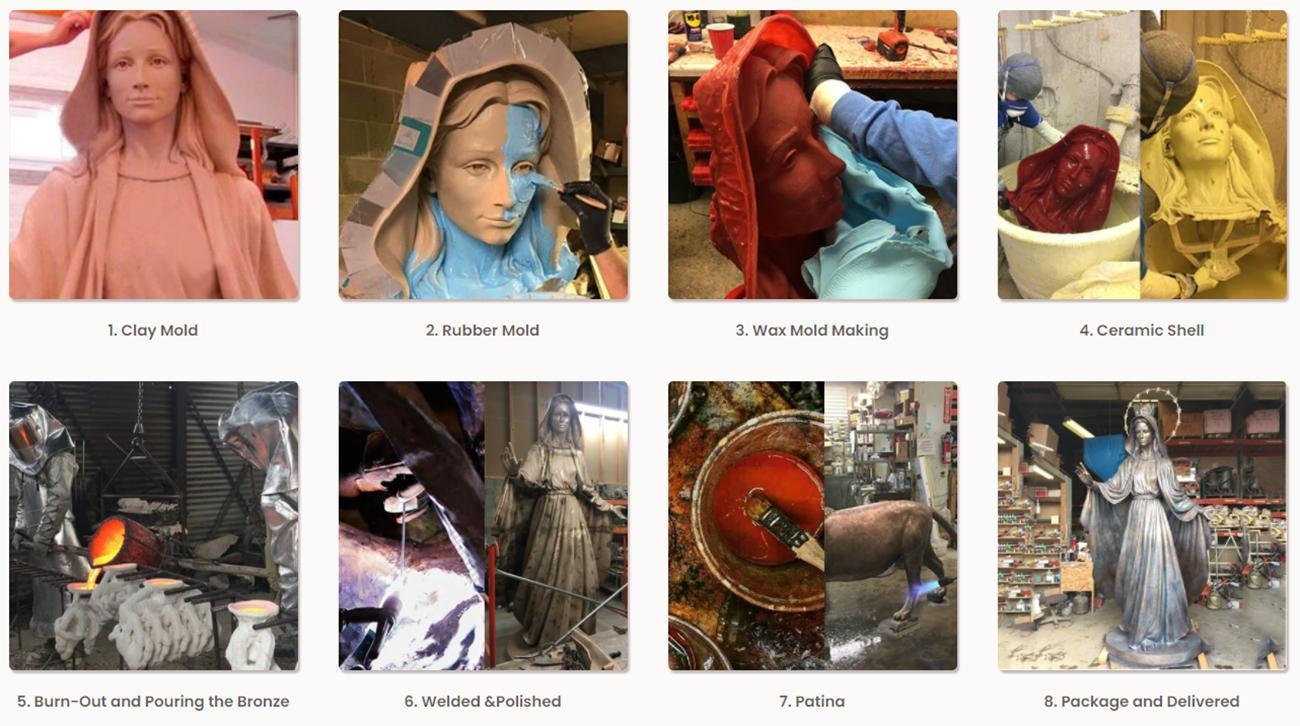 Send us your requirements now, we will reply to your email within 24 hours