1.Introduction of mermaid water fountain outdoor
The mermaid water fountain outdoor has a beautiful posture, long hair flowing, and holds a shell in her hand.
The water in the shell flows out of her hand, adding to the beauty of the water scenery. Below the mermaid's tail
are rocks, small fish, and seaweed, filling the entire scene with a sense of mystery and romance from the bottom
of the sea. This sculpture not only has decorative effects, but also can create a fountain effect through water flow,
bringing people a cool and beautiful feeling. It combines art with practicality, showcasing humanity's pursuit of
beauty and reverence for nature.
The decorative effect of the Outdoor Mermaid Water Fountain is very significant, as it can be used to decorate
various places, such as parks, squares, shopping malls, etc. The unique form and exquisite craftsmanship of this
sculpture can attract people's attention, bringing them aesthetic enjoyment and visual impact. At the same time,
it can also serve as a symbol of urban culture, reflecting the cultural heritage and artistic level of the city. In addition,
it can also serve as a part of the city's image, enhancing its image and reputation. Therefore, the decorative role of
the bronze mermaid fountain sculpture is not limited to beautifying the environment, but also has profound
significance and value.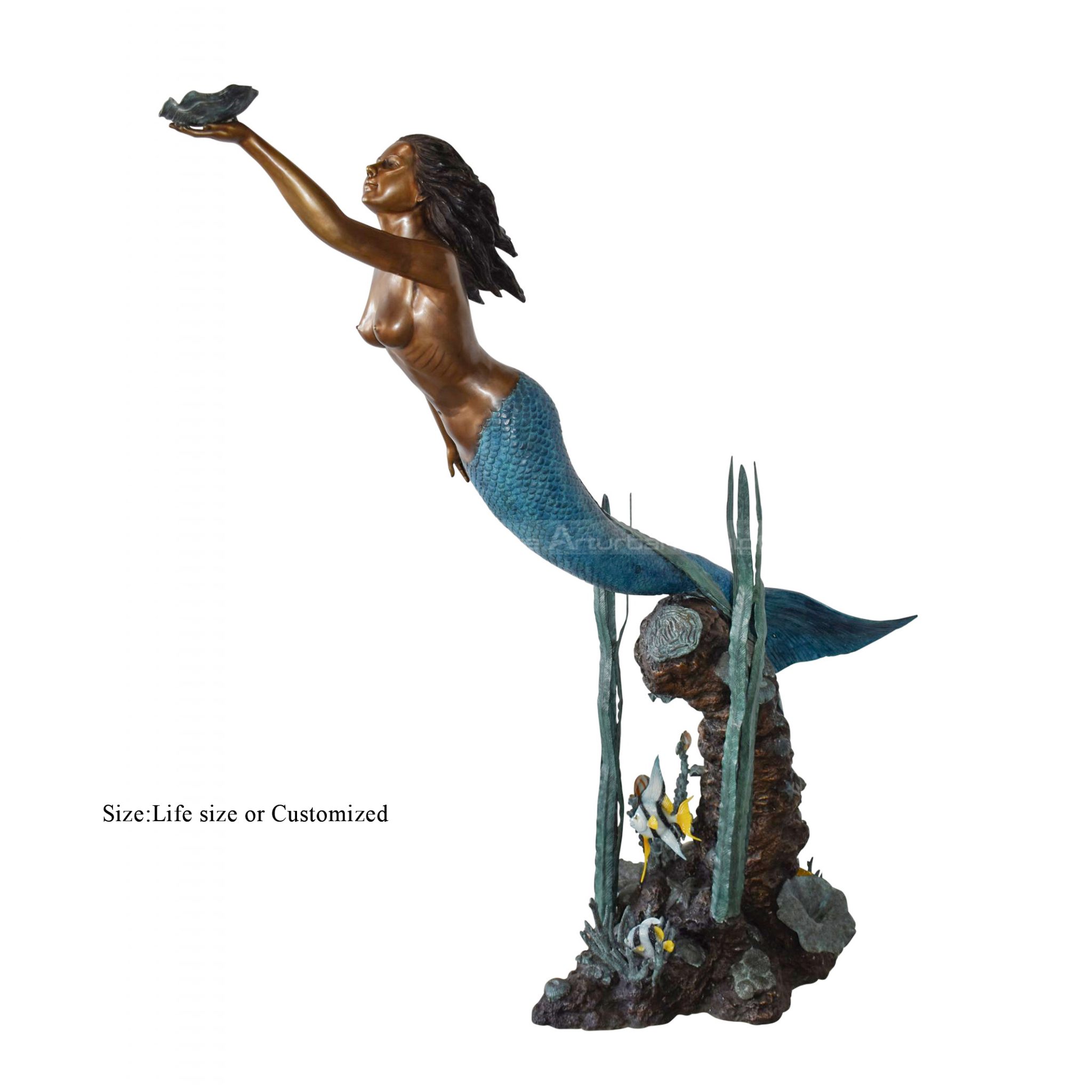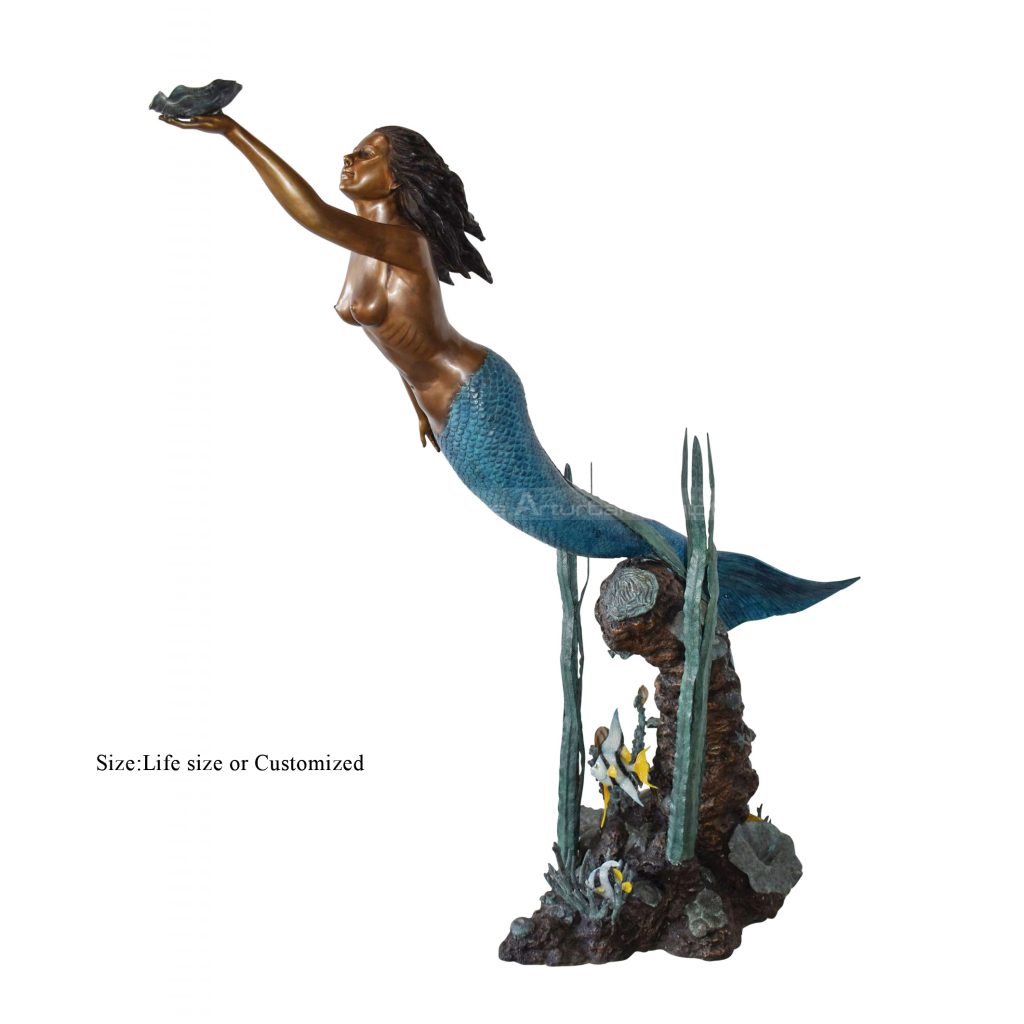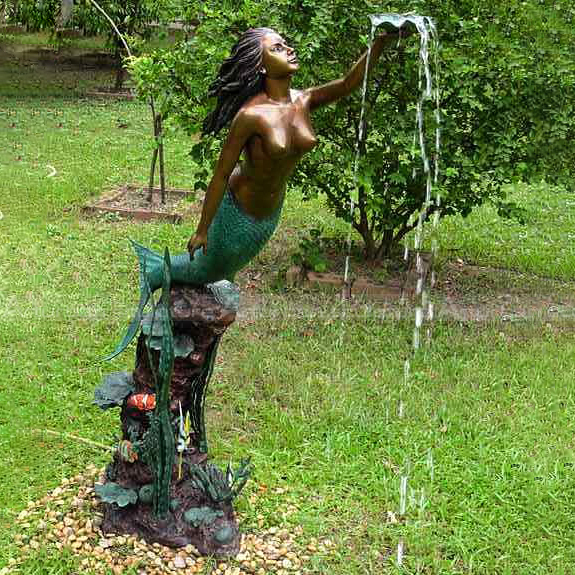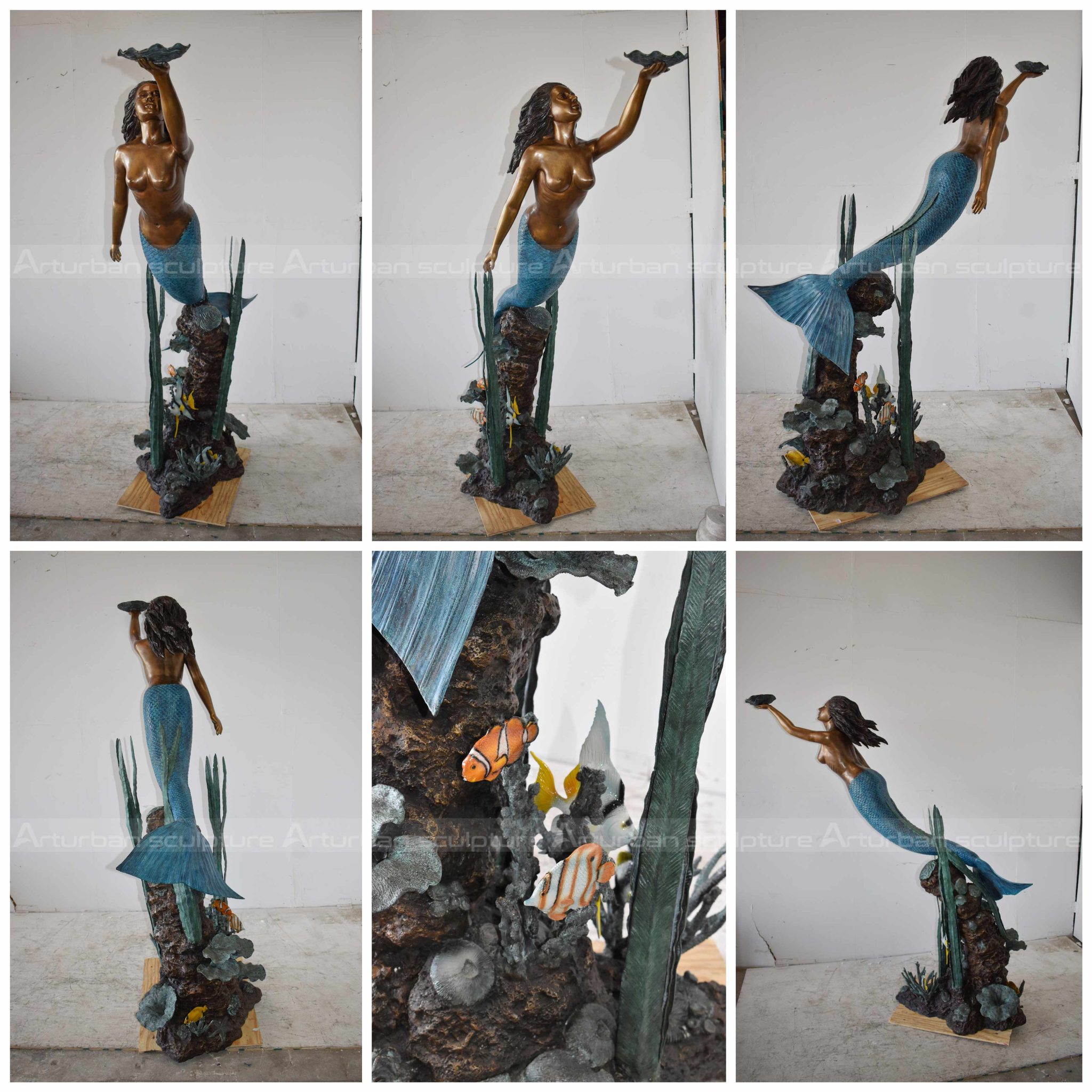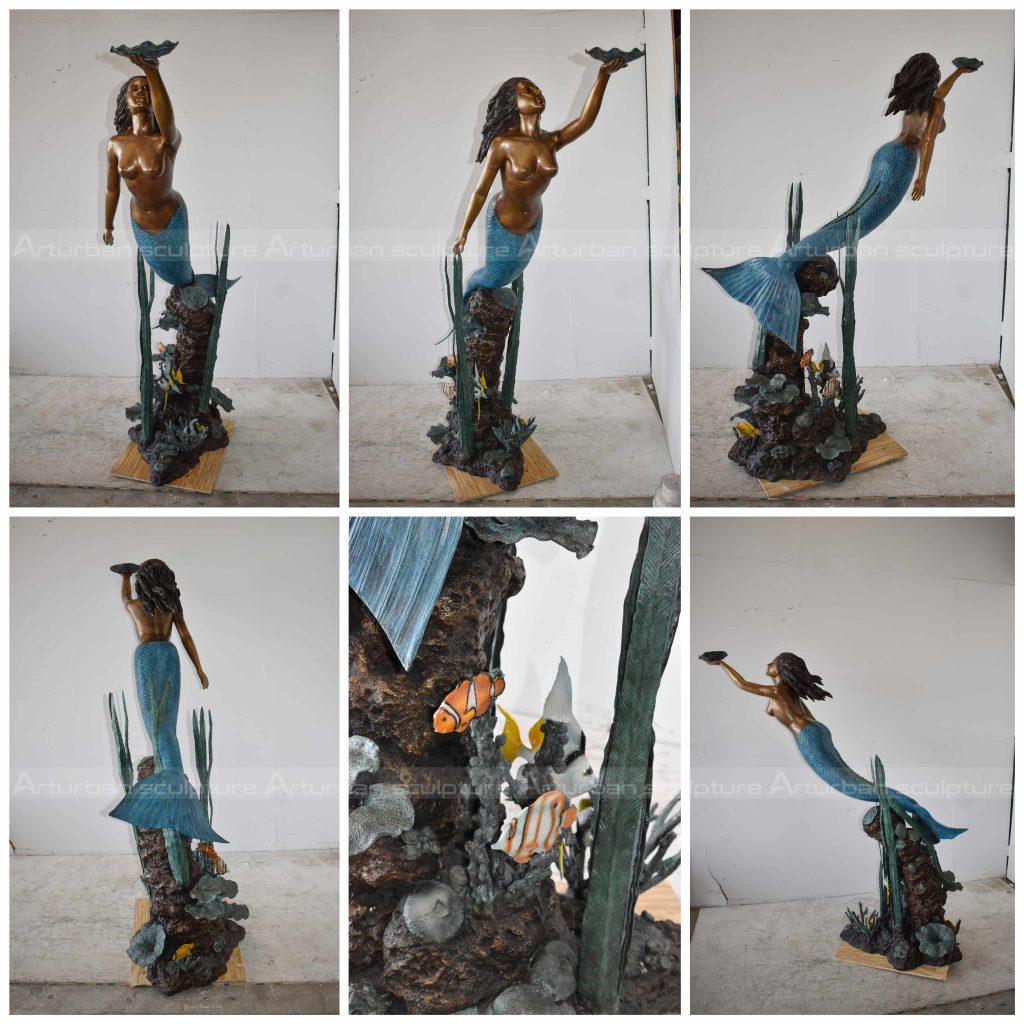 2.Production process of mermaid statue
My artist will make 1:1 clay mold, when finished clay mold,  we will take photos for your reference. The clay mold can modify any
details till your satisfaction with it. Then we go ahead to make statue, when finished statue, also we will take photos for your
reference. After getting your confirmation, we will arrange packing and shipment. Arturban sculpture can make large mermaid
statue in bronze, marble, fiberglass, stainless steel. Our team will make a production plan, according to your design, budget,
delivery time, or any other service. Our final aim is to supply high quality and cost-saving sculpture efficiently.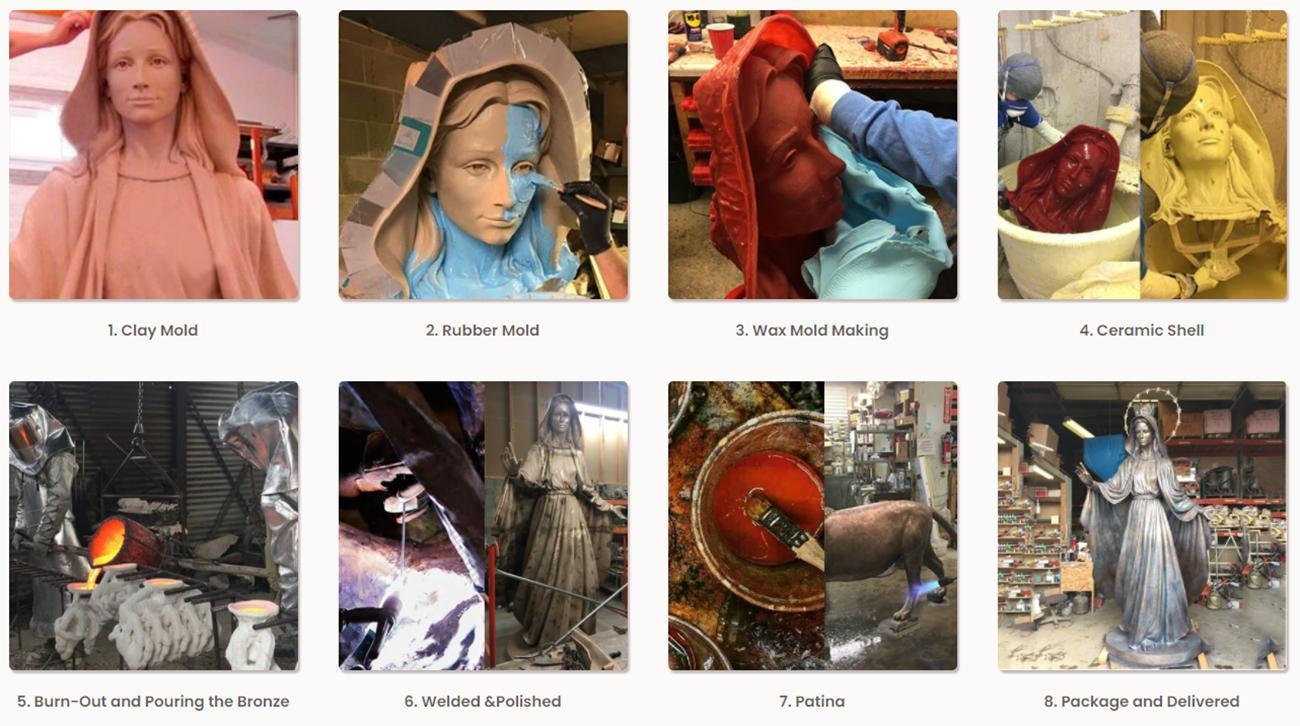 Send us your requirements now, we will reply to your email within 24 hours