1.Introduction of Grandfather and Granddaughter Sculpture
This is the grandfather and granddaughter sculpture. A little girl is holding her grandpa's hand, and grandpa seems to be telling her a story.
This work was created by the famous concrete sculptor Victor Issa, who is renowned for his unique narrative imagery. The appearance of the
sculpture gives a sense of familiarity. The posture of the little girl and grandfather is lifelike, and the meticulous carving shows their facial
expressions and movements, as if they can feel the warmth and intimate relationship between them. This scene evokes memories of the good
times spent with one's grandparents or elders, and evokes precious memories of family, affection, and inheritance.
This Grandfather and Granddaughter Statue conveys a story through artistic means, inspiring emotional resonance among the audience. It
makes people think about the importance of family and the influence of elders on our growth. This emotional exterior design makes sculpture
a beloved and moving artwork.
Sculpture has a decorative effect. It can be placed in public places, gardens, or family spaces to add warmth and emotion to the environment.
As an art decoration, it not only beautifies the environment, but also evokes people's memories and reflections on family, family relationships,
and inheritance.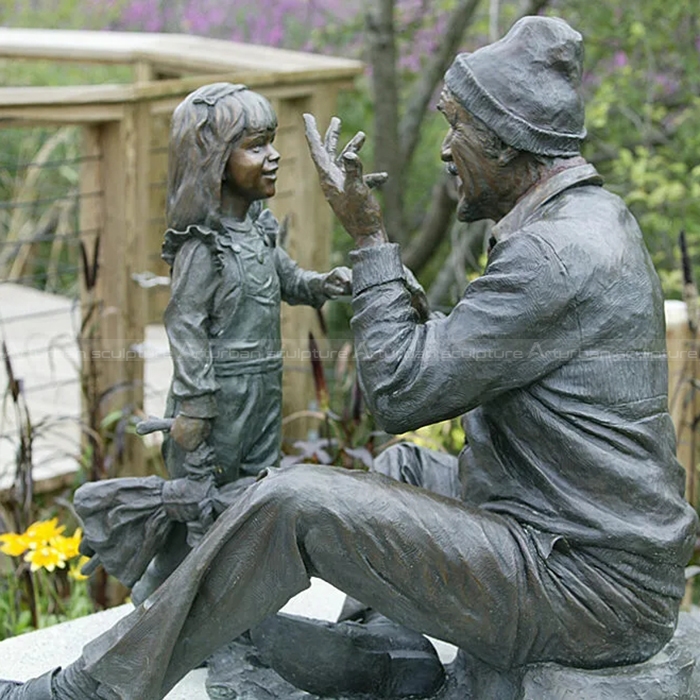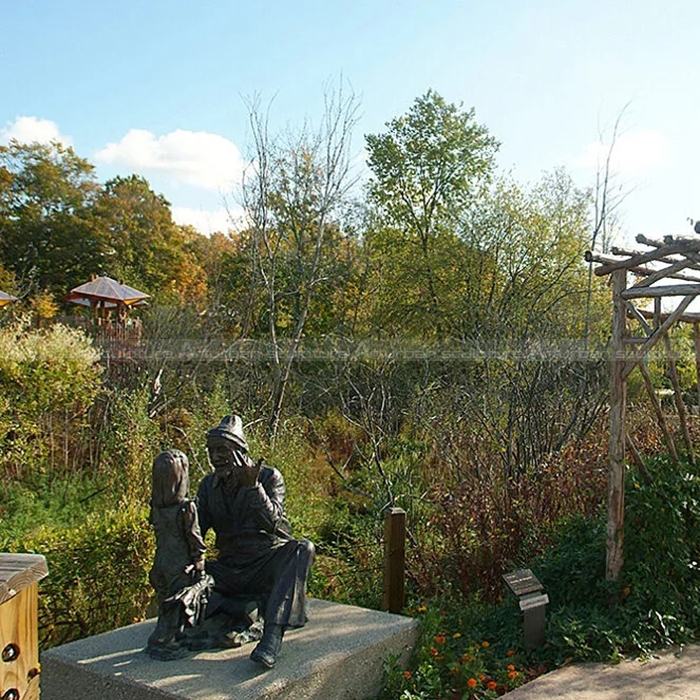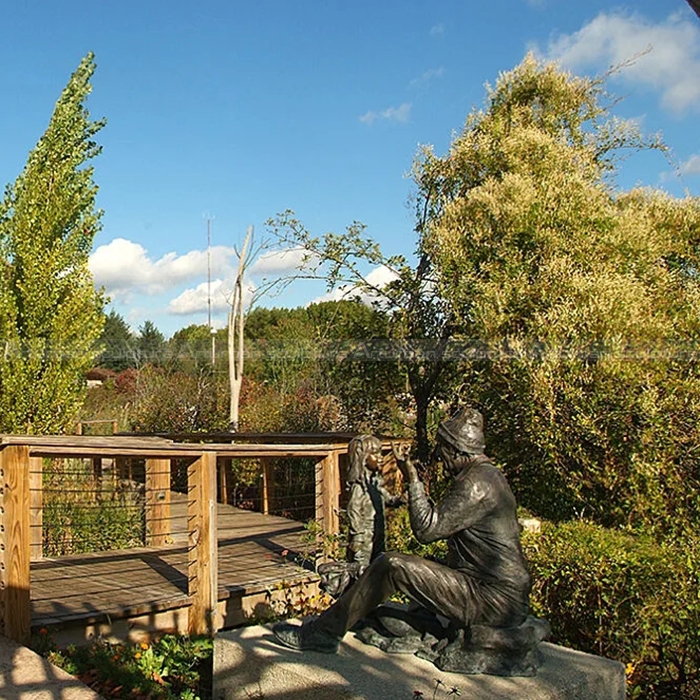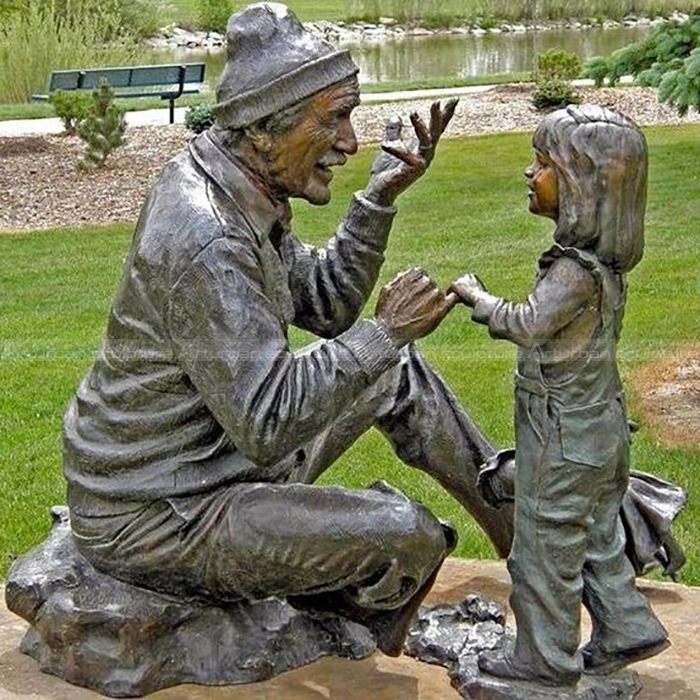 2. Production process of Grandfather and Granddaughter Sculpture
My artist will make 1:1 clay mold, when finished clay mold. We will take photos for your reference, the clay mold can modify any
details till you satisfied with it. Then we go ahead to make statue, when finished statue, also we will take photos for your reference.
After you satisfied with all, I will arrange packing and shipment. Arturban sculpture can make large dog statue in bronze, marble,
fiberglass, stainless steel. Our team will make a production plan, according to your design, budget, delivery time, or any other service.
Our final aim is to supply high quality and cost-saving sculpture efficiently.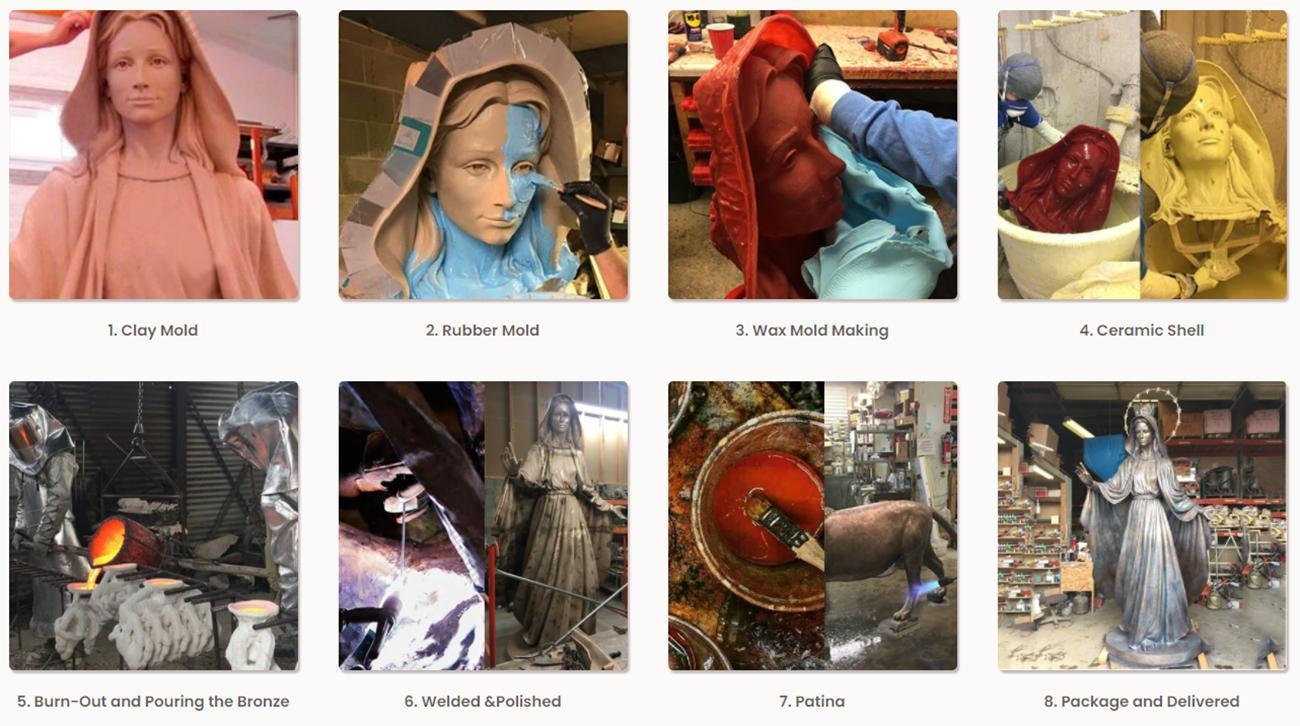 Send us your requirements now, we will reply to your email within 24 hours