1.Introduction of grecian woman statue
This is a grecian woman statue. It showcases an elegant and charming female figure. She stood proudly on a solid foundation, with a
straight and confident overall posture. She was wearing a gorgeous long skirt, with the hem gently fluttering in the breeze, giving a
sense of elegance and fluidity. Her arms naturally droop, her fingers gently bend, revealing a gentle posture. The woman's face is
clearly defined, her facial features are delicate and dignified, and her eyes reveal wisdom and gentleness. The luster of bronze gives
the sculpture a classical and solemn atmosphere, giving people a calm and lasting impression. The overall sculpture reflects the beauty,
strength, and inner charm of women, and can become a unique decoration for any space, bringing people artistic enjoyment and
inspiration.
Bronze Woman Sculpture are highly appreciated for their unique manufacturing advantages. Bronze material has durability and
stability, which can withstand the test of time and maintain the beauty and integrity of sculptures for a long time. Secondly, bronze
material is easy to process and shape, and artists can finely carve the details of women's sculptures according to design needs,
demonstrating exquisite craftsmanship and skills. Sculpture can also achieve surface texture and color changes through different
pickling and polishing techniques, enhancing the three-dimensional and artistic effects of the sculpture. Overall, bronze women's
sculptures, with their material advantages, produce exquisite and meticulous works, showcasing the artist's creativity and skill level.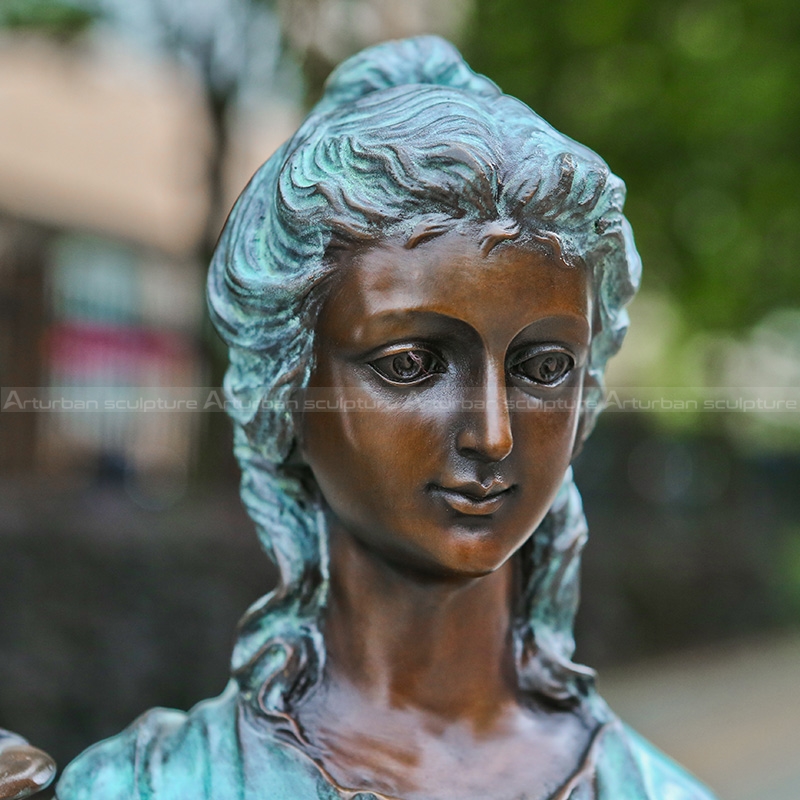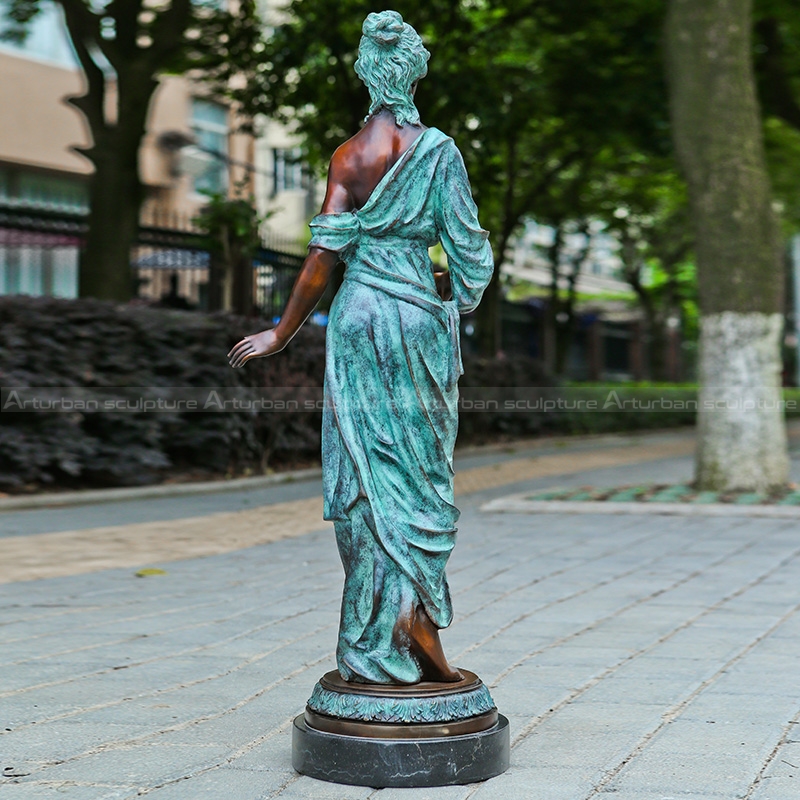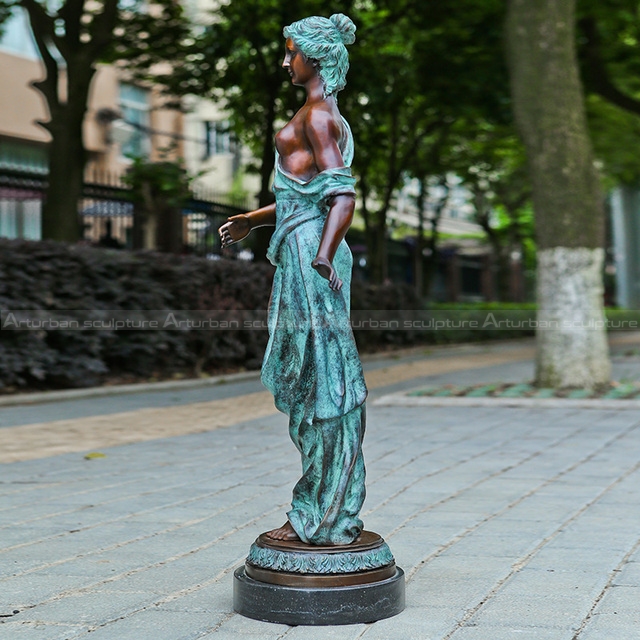 2. Production process of grecian woman statue
My artist will make 1:1 clay mold, when finished clay mold. We will take photos for your reference, the clay mold can modify any
details till you satisfied with it. Then we go ahead to make statue, when finished statue, also we will take photos for your reference.
After you satisfied with all, I will arrange packing and shipment. Arturban sculpture can make large dog statue in bronze, marble,
fiberglass, stainless steel. Our team will make a production plan, according to your design, budget, delivery time, or any other service.
Our final aim is to supply high quality and cost-saving sculpture efficiently.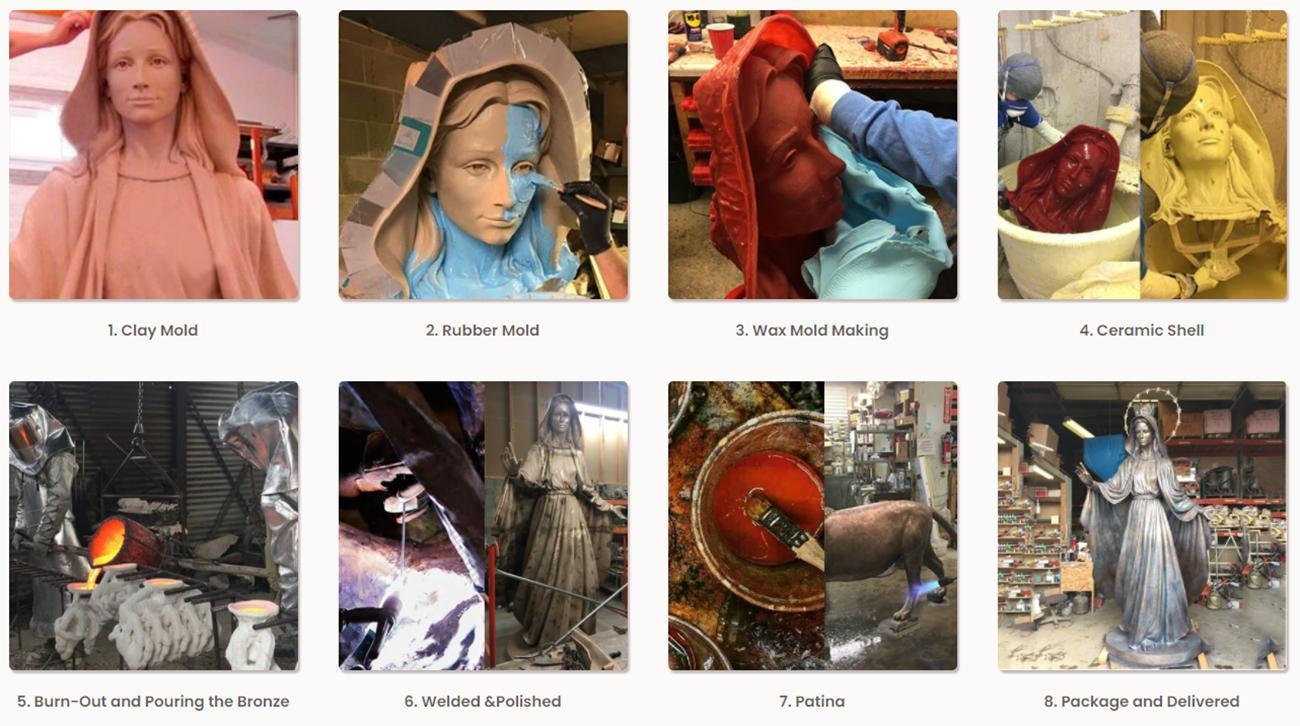 Send us your requirements now, we will reply to your email within 24 hours