1.Introduction of havah sculpture
Havah sculpture is a sculpture work of Shahzia Sikander, an American artist of Pakistani origin, representing the symbol of" Lady Justice ".
This eight foot tall golden female sculpture glitters and rises from the pink lotus. The twisted arms and legs of the figures in the sculpture
take on the shape of tree roots, suggesting the self origin of the" female form "expressed by the artist The concept of '.' It symbolizes the
strength and resilience of women, expressing their autonomy and self-determination in society.
This golden female sculpture is eye-catching. It stands on the lotus in a graceful posture, shimmering with golden light, giving people a
sense of holiness and solemnity. The twisted arms and legs of the characters form the shape of tree roots, symbolizing the roots of women's
selves, who can take root and thrive in any environment.
The decorative function of this sculpture is to convey a message of female strength and resilience. It can be placed in public squares, art
galleries, or urban landscapes as a striking display of art. It represents women's autonomy and self-determination, encouraging people
to think and discuss topics related to gender equality.
In terms of production, this golden female sculpture adopts exquisite craftsmanship. The golden appearance gives the sculpture a sense
of solemnity and sanctity, attracting the attention of the audience. The twisted arms and legs form the shape of a tree root, showcasing the
artist's skills and attention to detail. At the same time, the use of durable materials ensures the long-term preservation and stability of the
sculpture.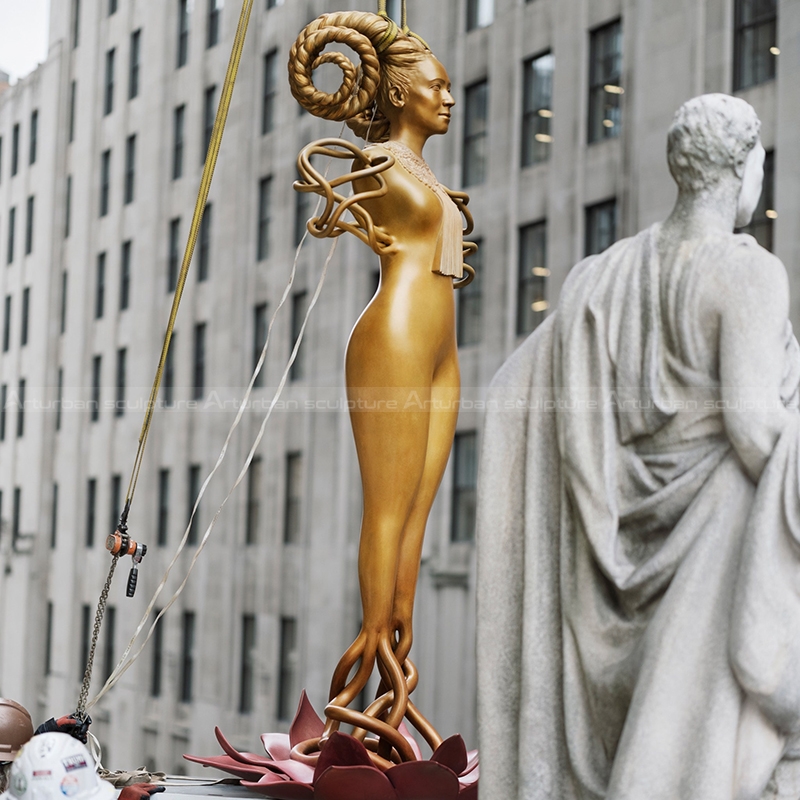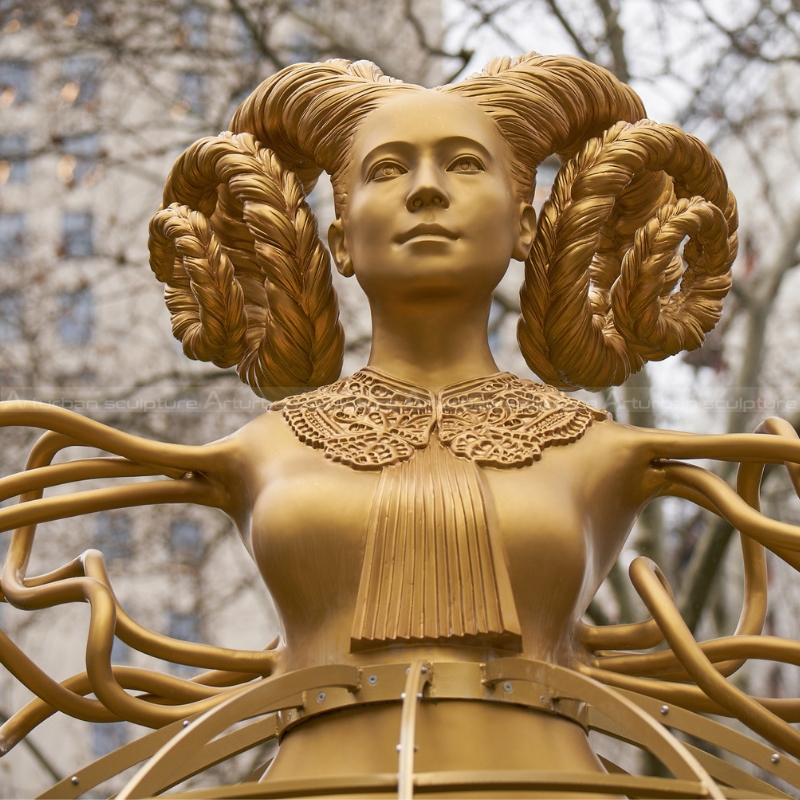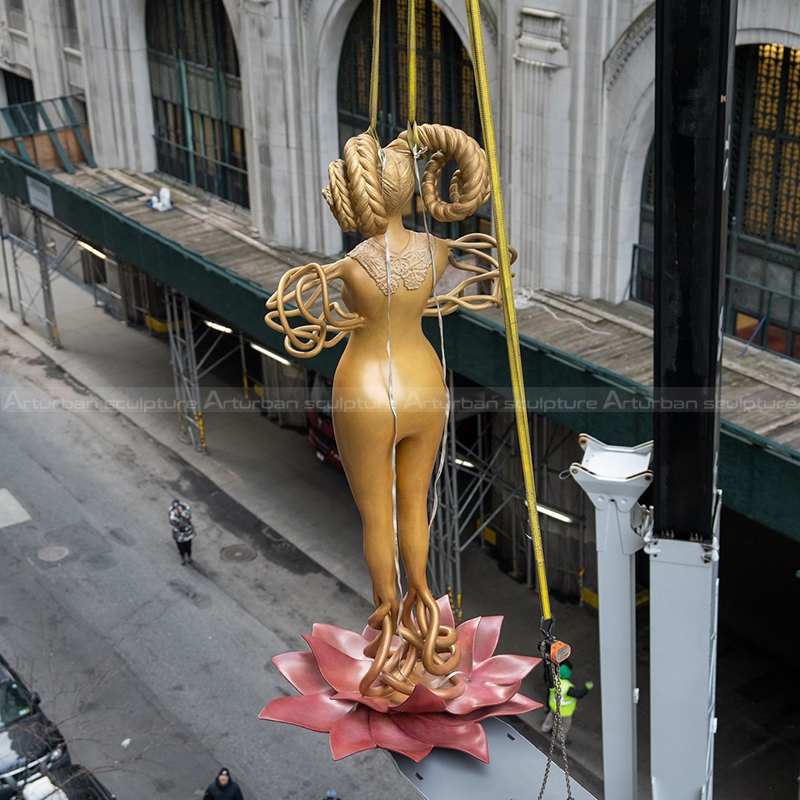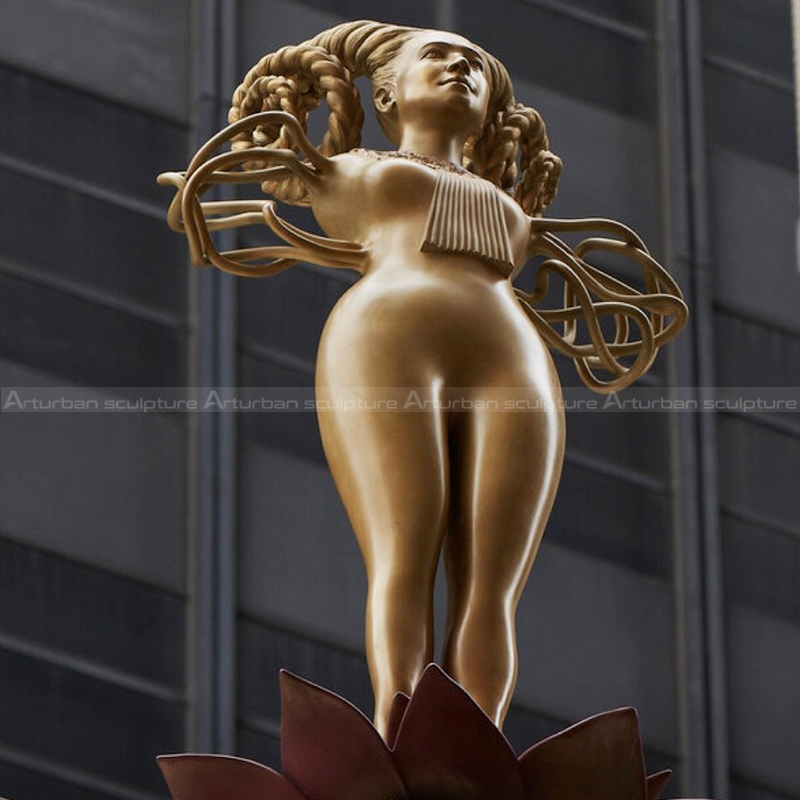 2. Production process of havah sculpture
My artist will make 1:1 clay mold, when finished clay mold. We will take photos for your reference, the clay mold can modify any
details till you satisfied with it. Then we go ahead to make statue, when finished statue, also we will take photos for your reference.
After you satisfied with all, I will arrange packing and shipment. Arturban sculpture can make large dog statue in bronze, marble,
fiberglass, stainless steel. Our team will make a production plan, according to your design, budget, delivery time, or any other service.
Our final aim is to supply high quality and cost-saving sculpture efficiently.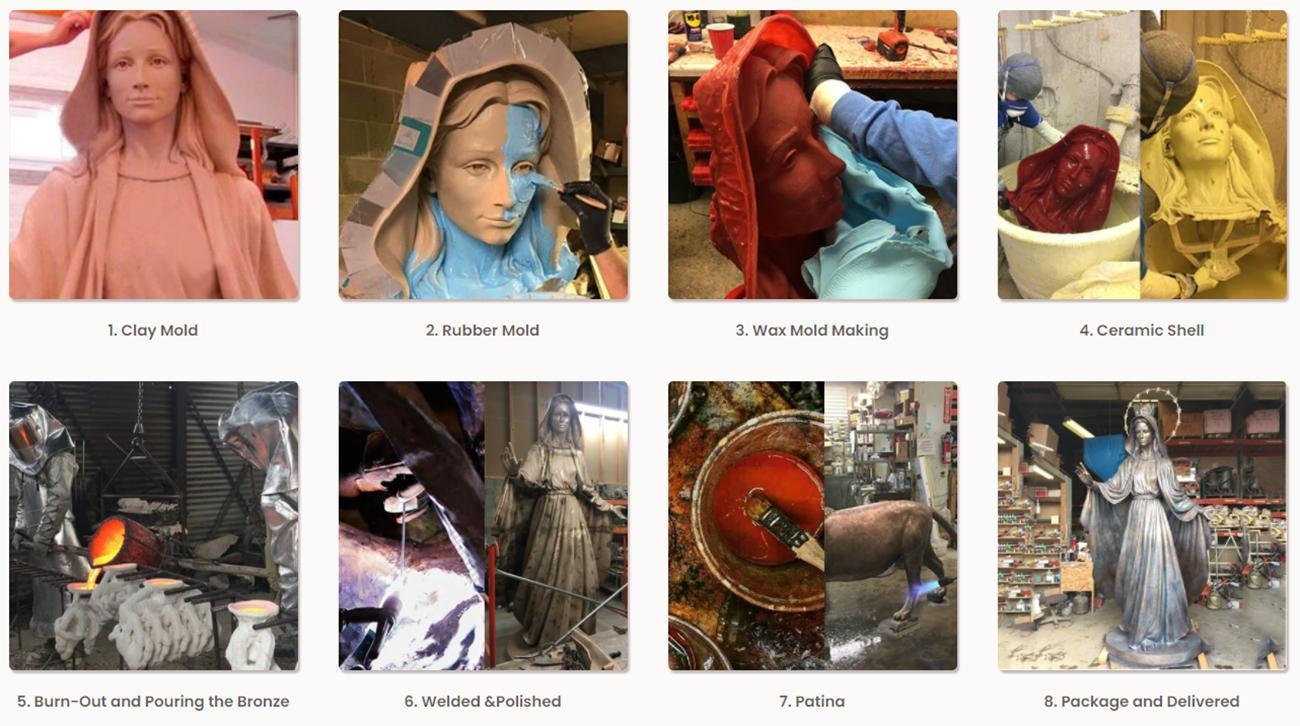 Send us your requirements now, we will reply to your email within 24 hours