1.Introduction of Montreal Student Statue
This is the Montreal student statue. It depicting a tired student sitting on a bench working on his laptop, while a naughty
squirrel is secretly enjoying his fast food hamburger.
The student images in the sculpture exhibit a state of exhaustion and concentration. His posture shows his long hours of
work and hard work, and his face carries an expression of exhaustion and concentration. He sat on the bench, leaning forward
slightly, his fingers rapidly tapping on the keyboard, demonstrating his dedication and seriousness to his studies. At the same
time, the squirrel image in the sculpture adds a touch of humor and fun to the entire scene. The squirrel mischievously climbed
onto the bench and was secretly eating the student's fast food hamburger. This comparison makes the entire sculpture more
vivid and eye-catching, bringing a sense of relaxation and joy to people.
This type of bronze figure sculpture has a unique role in decoration. It can be placed on campus, in public places, or in personal
offices, adding a fun and lively atmosphere to the environment. It is not only a work of art, but also a symbol of education and
inspiration, reminding people of the balance between work and entertainment, as well as enjoying the small pleasures of life.
In terms of production, bronze material endows sculptures with sturdy and long-lasting characteristics. Bronze has the characteristics
of corrosion resistance, weather resistance, and oxidation resistance, which can withstand the test of time and display its artistic
value for a long time.
In short, this bronze figure sculpture showcases the fun and contrast of life by depicting a scene of a tired student and a mischievous
squirrel. It has a unique role in decoration and has the manufacturing advantage of bronze material in production. Such sculptures
not only have artistic value, but also bring joy and contemplation to people.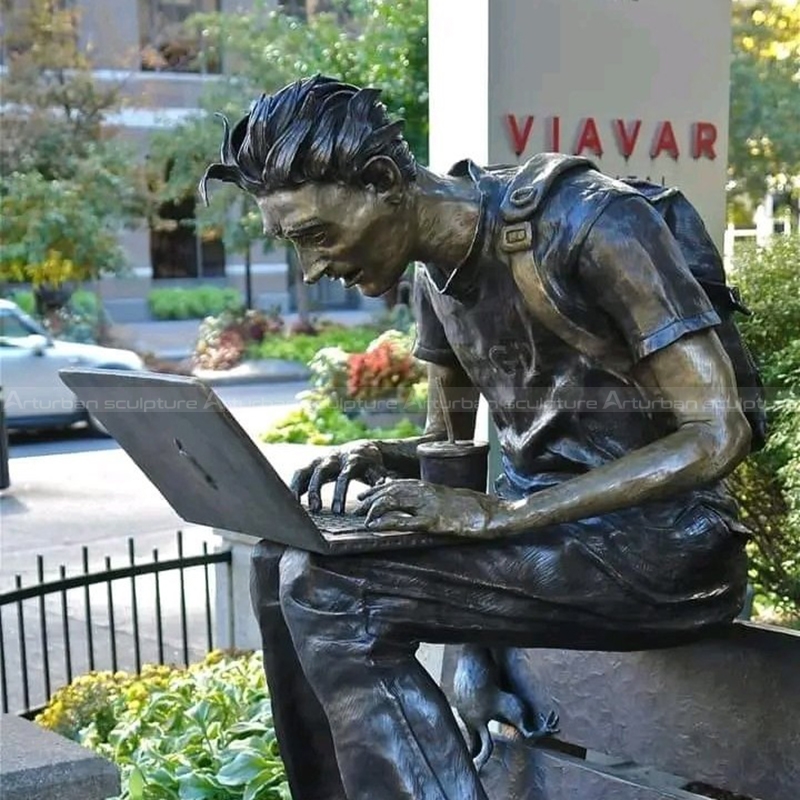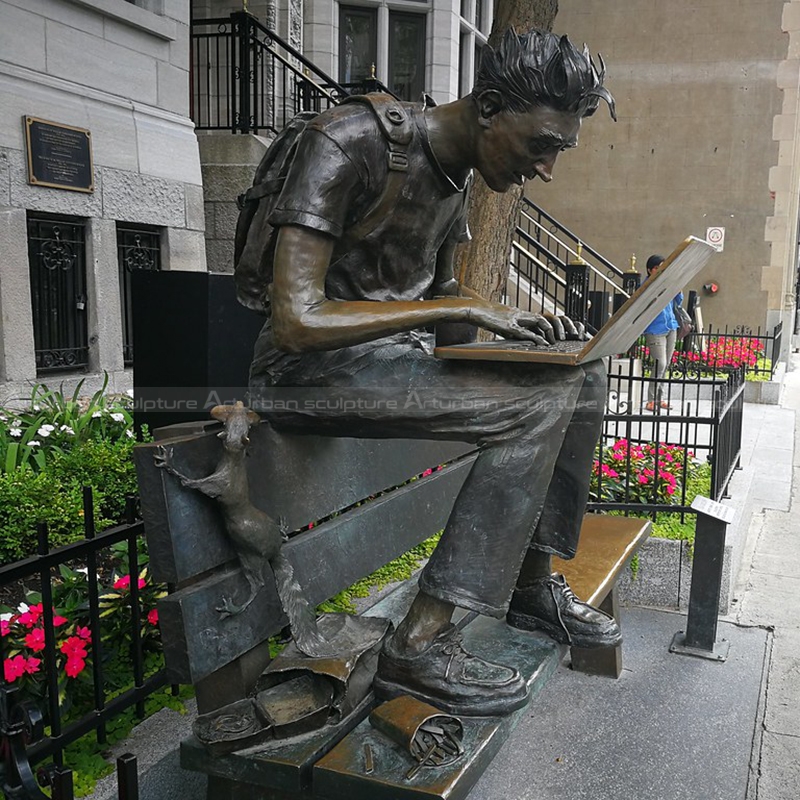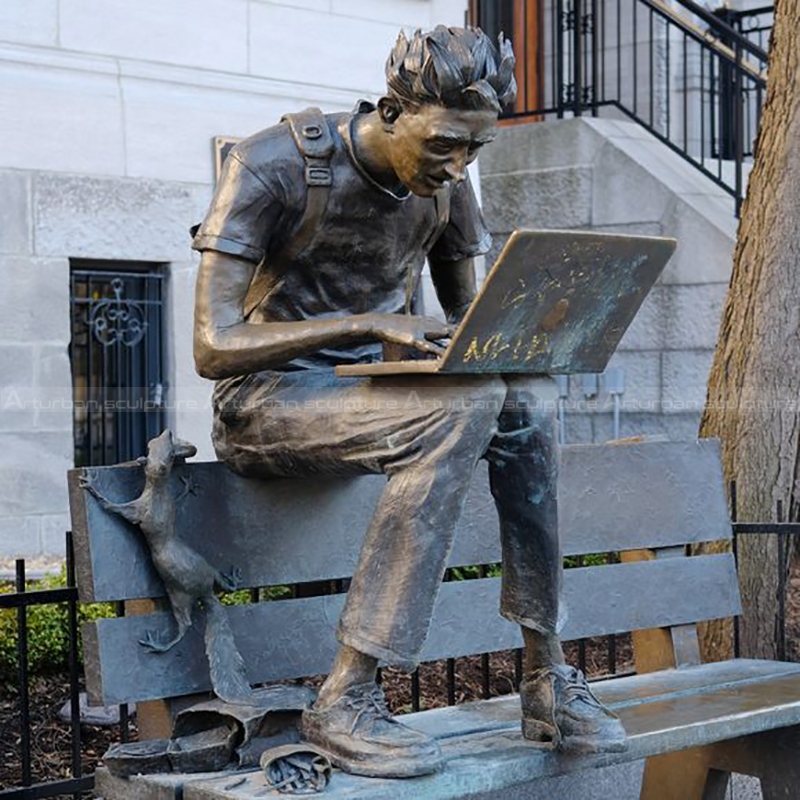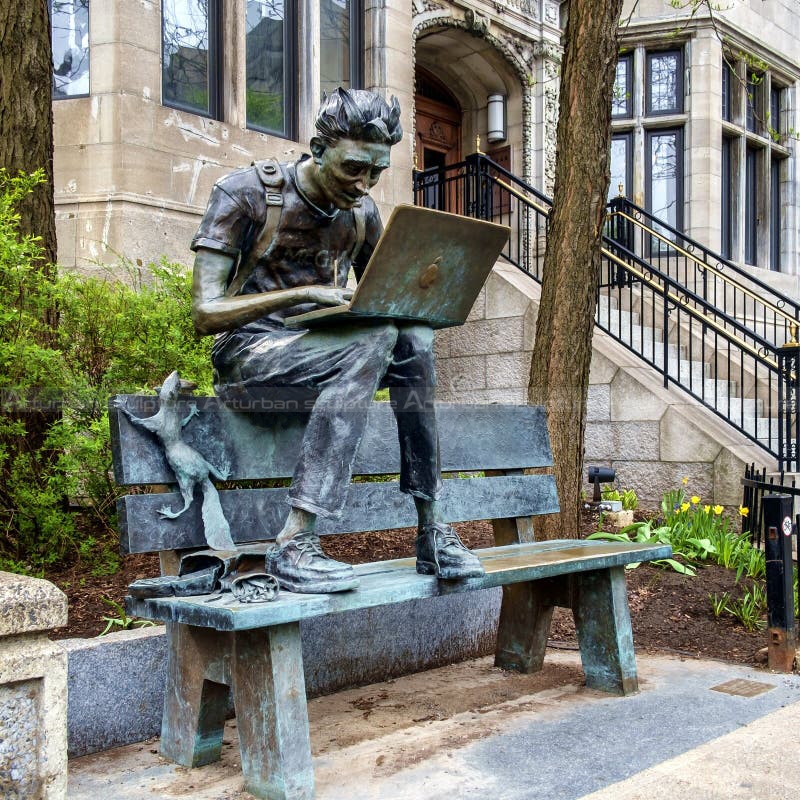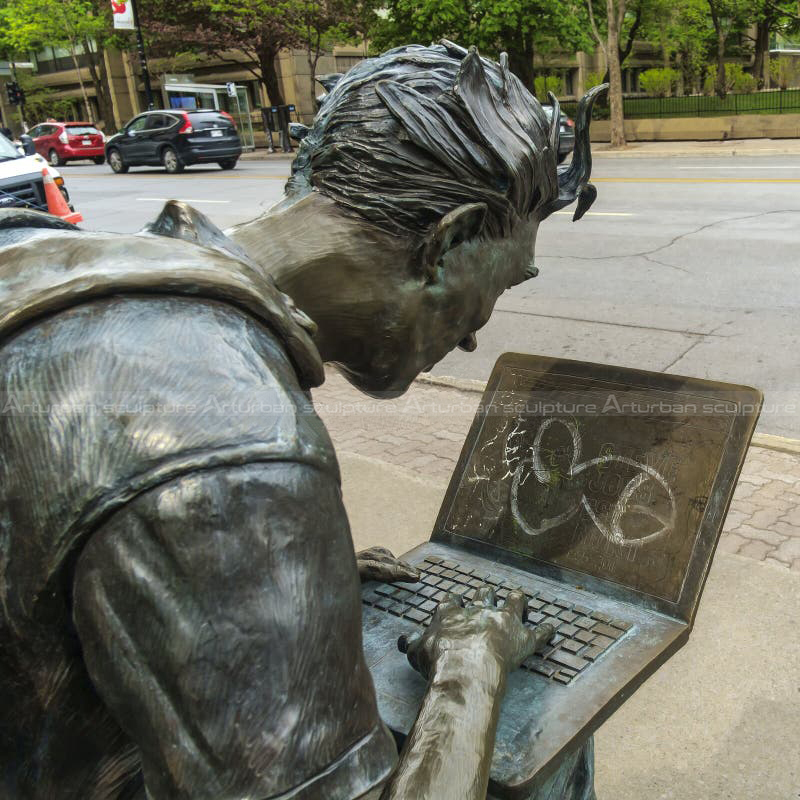 2. Production process of Montreal Student Statue
My artist will make 1:1 clay mold, when finished clay mold. We will take photos for your reference, the clay mold can modify any
details till you satisfied with it. Then we go ahead to make statue, when finished statue, also we will take photos for your reference.
After you satisfied with all, I will arrange packing and shipment. Arturban sculpture can make large dog statue in bronze, marble,
fiberglass, stainless steel. Our team will make a production plan, according to your design, budget, delivery time, or any other service.
Our final aim is to supply high quality and cost-saving sculpture efficiently.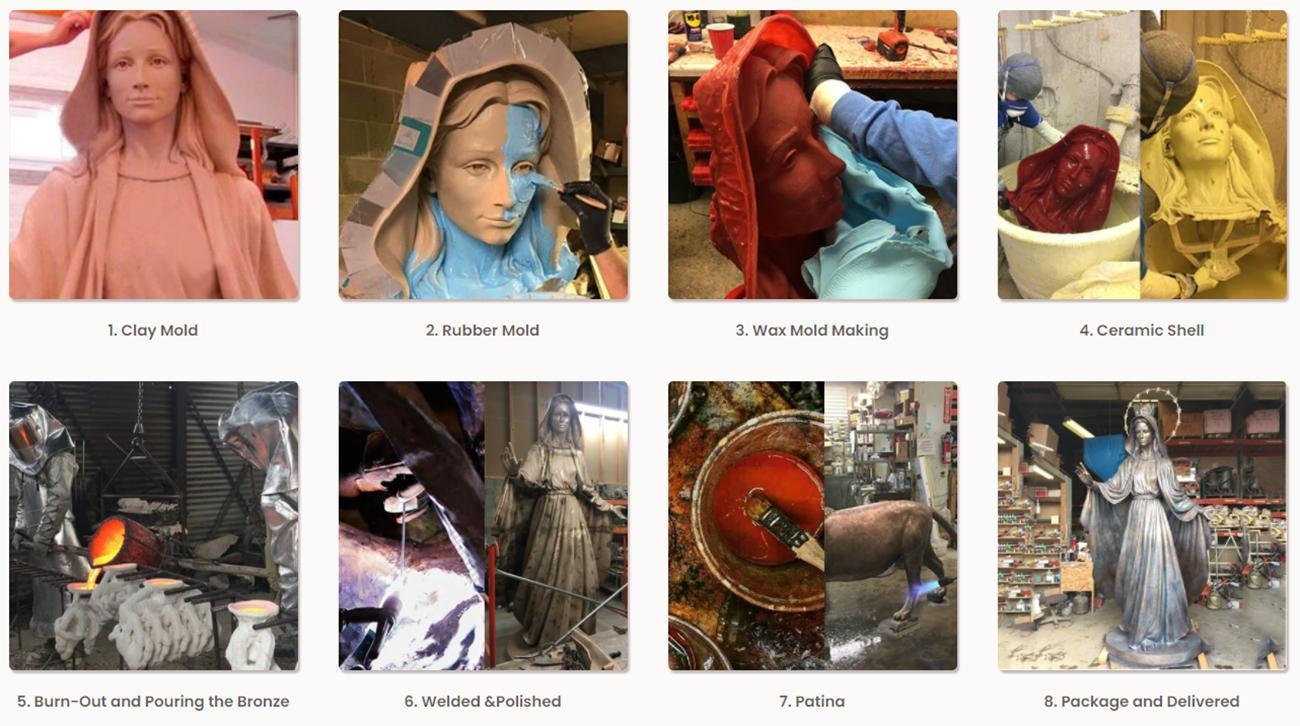 Send us your requirements now, we will reply to your email within 24 hours