1.Introduction of statue alice in wonderland
Statue alice in wonderland is an exquisite artwork. Alice displays a charming scene. She was wearing an elegant dress, with her hands
behind her, standing noble and confident. She lifted her head and gazed into the distance, as if contemplating the possibility of the future.
Her posture is dignified and elegant, displaying a confident temperament.
This bronze alice sculpture is not only a work of art, but also has deep symbolic significance. The girl's resolute gaze represents her brave
pursuit and lofty ideals for the future. Her posture and clothing demonstrate her independent personality and elegant taste. The bronze
material endows the sculpture with a unique texture and luster, making it more eye-catching and durable.
Such Alice Wonderland Statue can be placed in public places such as parks, squares, or gardens, adding an artistic touch to the environment.
It is not only a decoration, but also a symbol of spirit, inspiring people's pursuit of beauty and hope for the future. The posture and gaze of a
girl can infect viewers, stimulate their thinking and emotional resonance.
The advantage of making bronze girl sculptures lies in the characteristics of their materials. Bronze is a durable, stable, and noble material that
can withstand the test of time while maintaining its beautiful appearance. Bronze material also has good plasticity, allowing artists to showcase
delicate expressions and lines to the fullest. The meticulous carving and exquisite craftsmanship during the production process make the bronze
girl sculpture lifelike and full of artistic charm.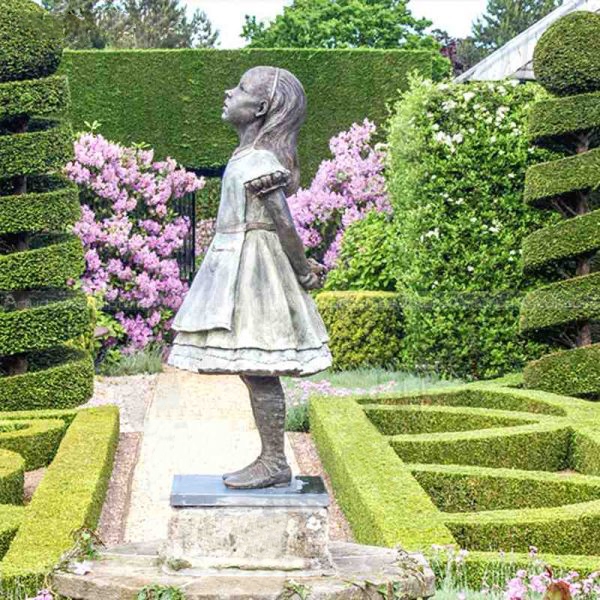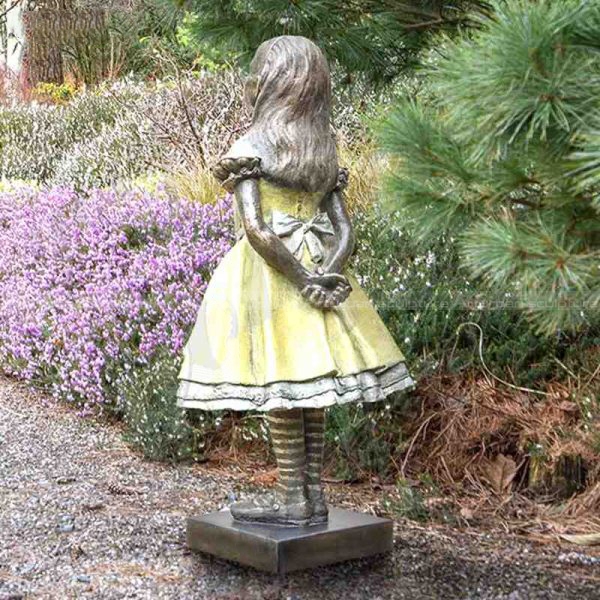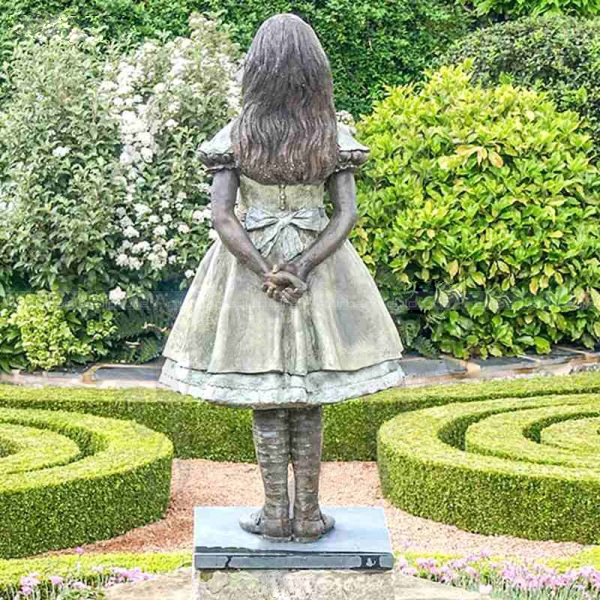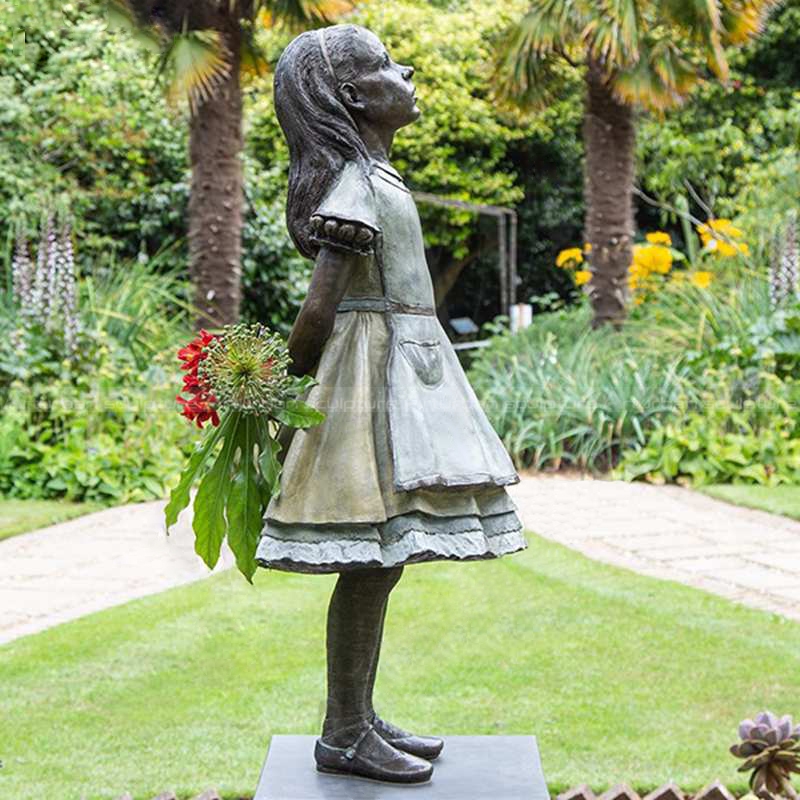 2. Production process of statue alice in wonderland
My artist will make 1:1 clay mold, when finished clay mold. We will take photos for your reference, the clay mold can modify any
details till you satisfied with it. Then we go ahead to make statue, when finished statue, also we will take photos for your reference.
After you satisfied with all, I will arrange packing and shipment. Arturban sculpture can make large dog statue in bronze, marble,
fiberglass, stainless steel. Our team will make a production plan, according to your design, budget, delivery time, or any other service.
Our final aim is to supply high quality and cost-saving sculpture efficiently.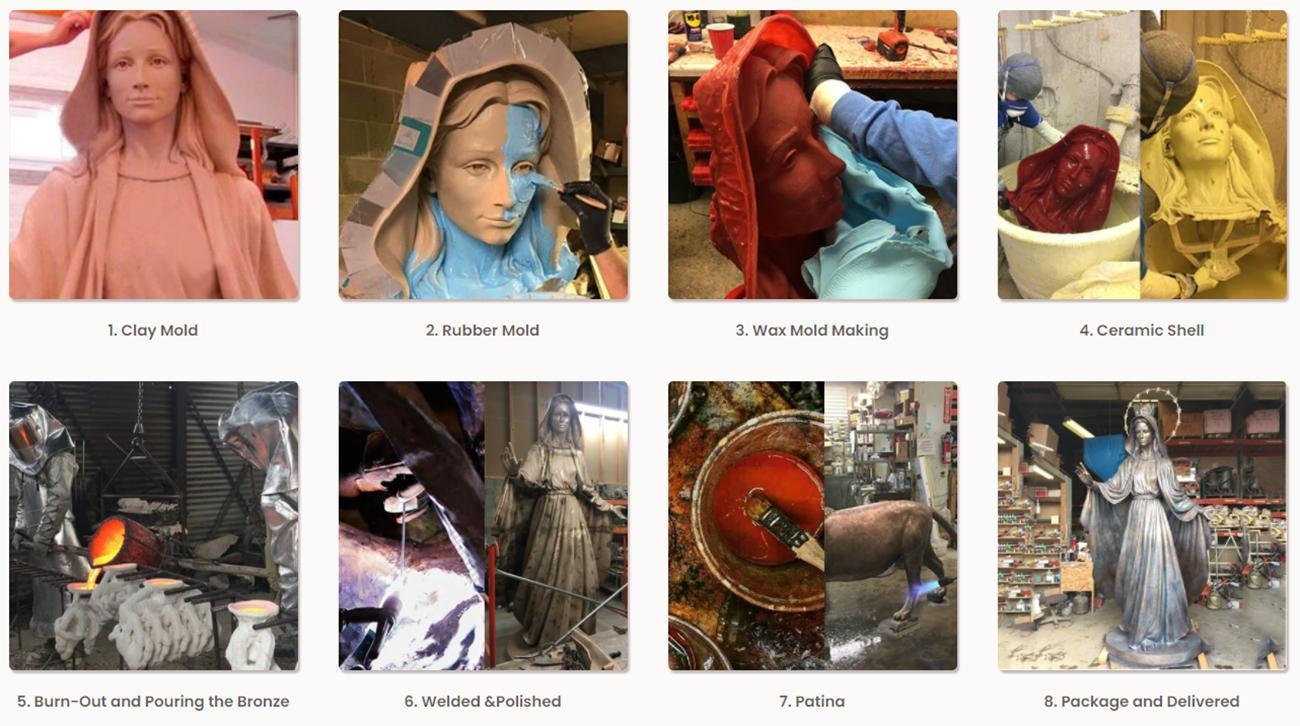 Send us your requirements now, we will reply to your email within 24 hours