1. Introduction of swimming statue
This swimming statue has a beautiful form. The sculpture presents the image of a male swimmer standing upside down. The inverted
posture showcases his strength, flexibility, and elegance. The bronze material endows the sculpture with a unique texture and luster,
making it more vivid and realistic. The sculptor reproduced the muscle lines, posture and details of the swimmer through fine carving,
creating a dynamic and energetic image.
Bronze sculptures of male swimmer have a significant decorative effect. They can be placed in outdoor public places, swimming pools,
or private courtyards, becoming eye-catching decorations. These sculptures not only provide visual beauty, but also convey the values
of sports and health. They represent strength, perseverance, and confidence, inspiring people to pursue healthy and positive lifestyles.
This decorative function makes the bronze sculpture of male swimmer become a unique and meaningful artwork.
The advantage of making bronze male swimmer sculpture makes it a precious artwork. The bronze material endows the sculpture with
durability and stability, allowing it to withstand the test of time while maintaining a good appearance and texture. The plasticity of bronze
enables artists to flexibly shape the posture and dynamics of swimmer and create realistic and exquisite works. In addition, the luster and
texture of bronze material endow sculpture with a noble and precious quality, adding to its artistic value.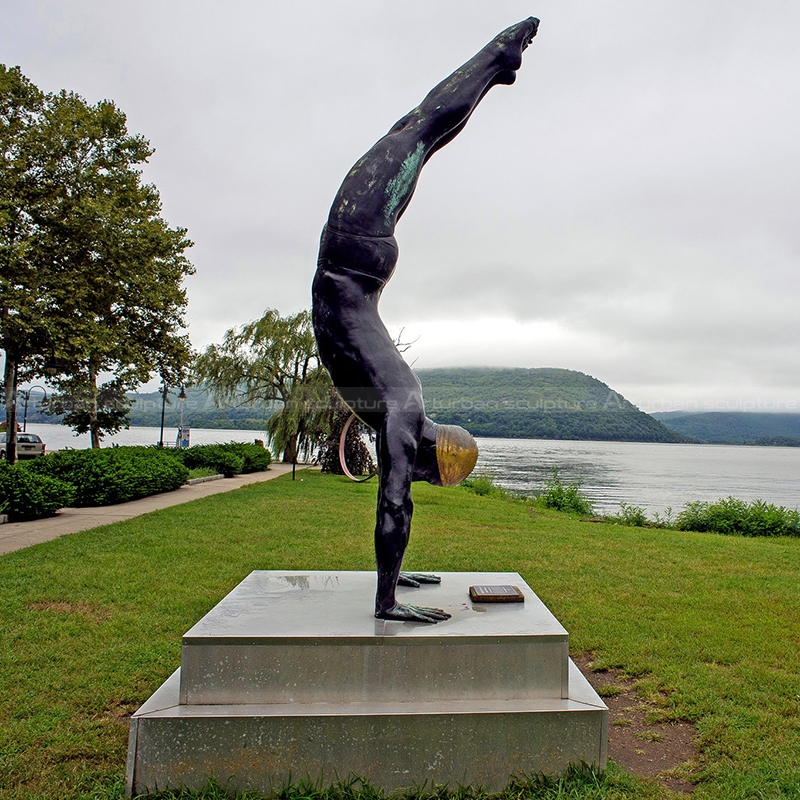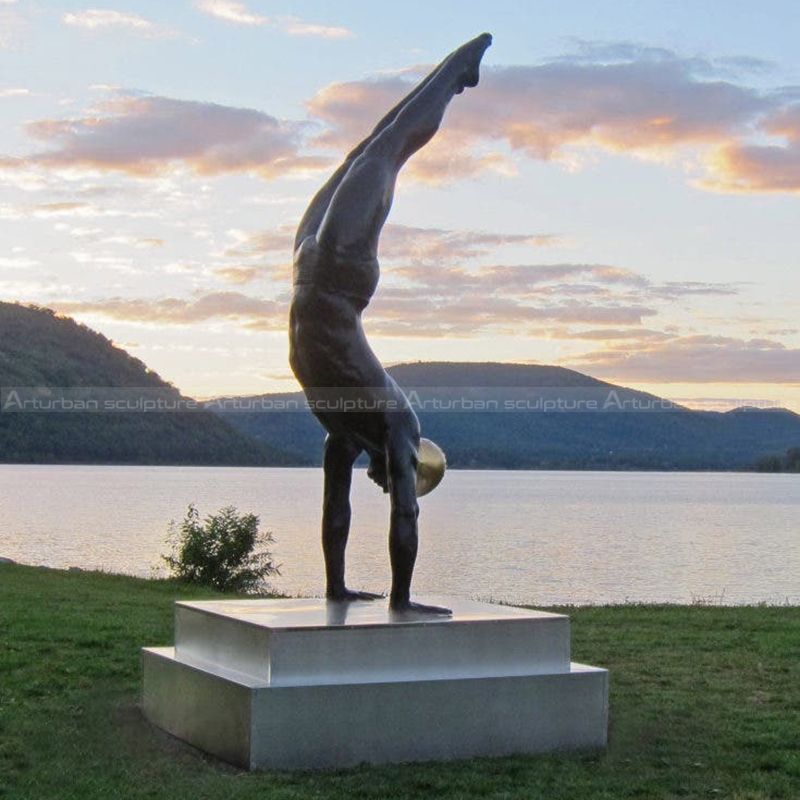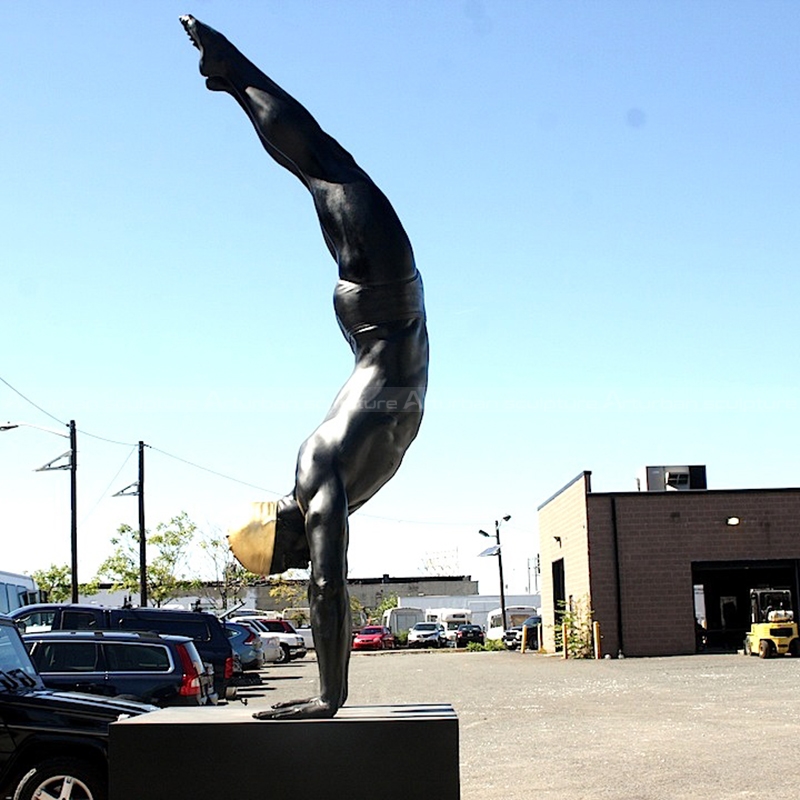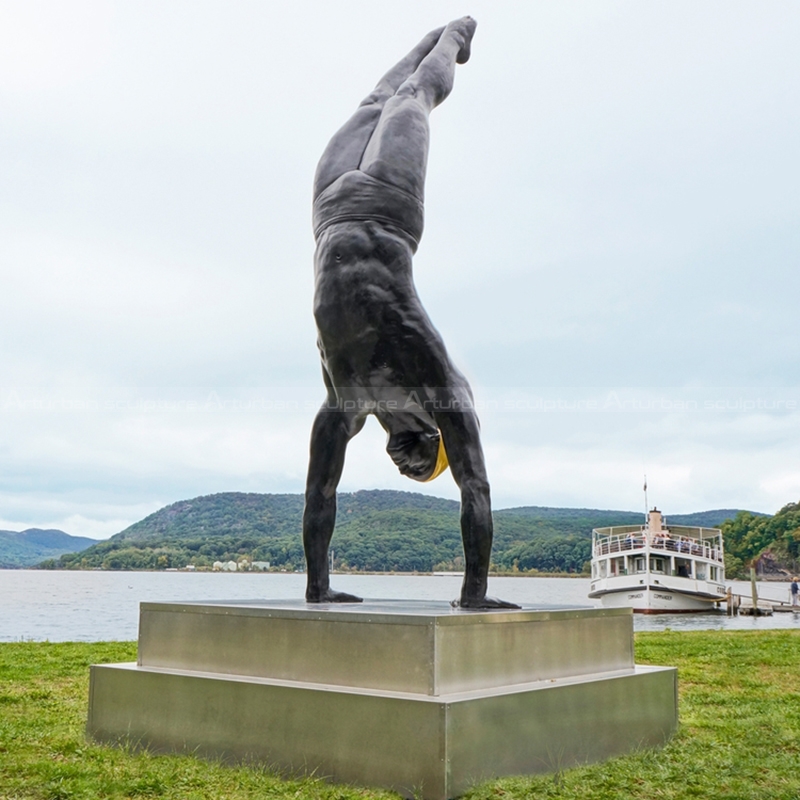 2. Production process
1. Showing the details drawing/ 3D mold for clients confirming.
2. Making clay mold/ foam mold according to drawing/ client's photos/ 3D mold.
3. Making fiberglass/resin sculptures
4. Polishing the surface.
5. Professional painting and take all different views pictures/ videos, show to clients.
6. Packing into wooden cases after clients satisfied with sculptures.
Send us your requirements now, we will reply to your email within 24 hours