1.Introduction of wild life statues
Wild life statues is composed of two bronze characters, one standing and the other sitting, giving a sense of leisurely civic
life. However, upon careful observation, people will find that these characters are actually composed of local animals such
as squirrels, bears, ducks, deer, etc. These animals work together in astonishing ways to create images that appear to be human.
This group of sculptures presents meticulous details and exquisite craftsmanship, bringing animal images to life. The material
of bronze endows the sculpture with stability and durability, which can withstand the test of time and be displayed in public
spaces for a long time. At the same time, the luster and texture of bronze also add artistic beauty to the sculpture.
The decorative function of sculpture lies not only in its unique appearance, but also in its thought-provoking significance. It
reminds us that animals in nature are also a part of life, and they live together with us on this planet. They participate in this
world in their own unique way and deserve our respect and attention.
This set of sculptures is suitable for placement in public places such as parks, squares, and art galleries to showcase their unique
artistic value and connection with nature. They not only add beauty to the environment, but also provide a platform for viewers
to reflect on their relationship with animals and the importance of respecting and protecting nature.

2. Production process of wild life statues
My artist will make 1:1 clay mold, when finished clay mold. We will take photos for your reference, the clay mold can modify any
details till you satisfied with it. Then we go ahead to make statue, when finished statue, also we will take photos for your reference.
After you satisfied with all, I will arrange packing and shipment. Arturban sculpture can make large dog statue in bronze, marble,
fiberglass, stainless steel. Our team will make a production plan, according to your design, budget, delivery time, or any other service.
Our final aim is to supply high quality and cost-saving sculpture efficiently.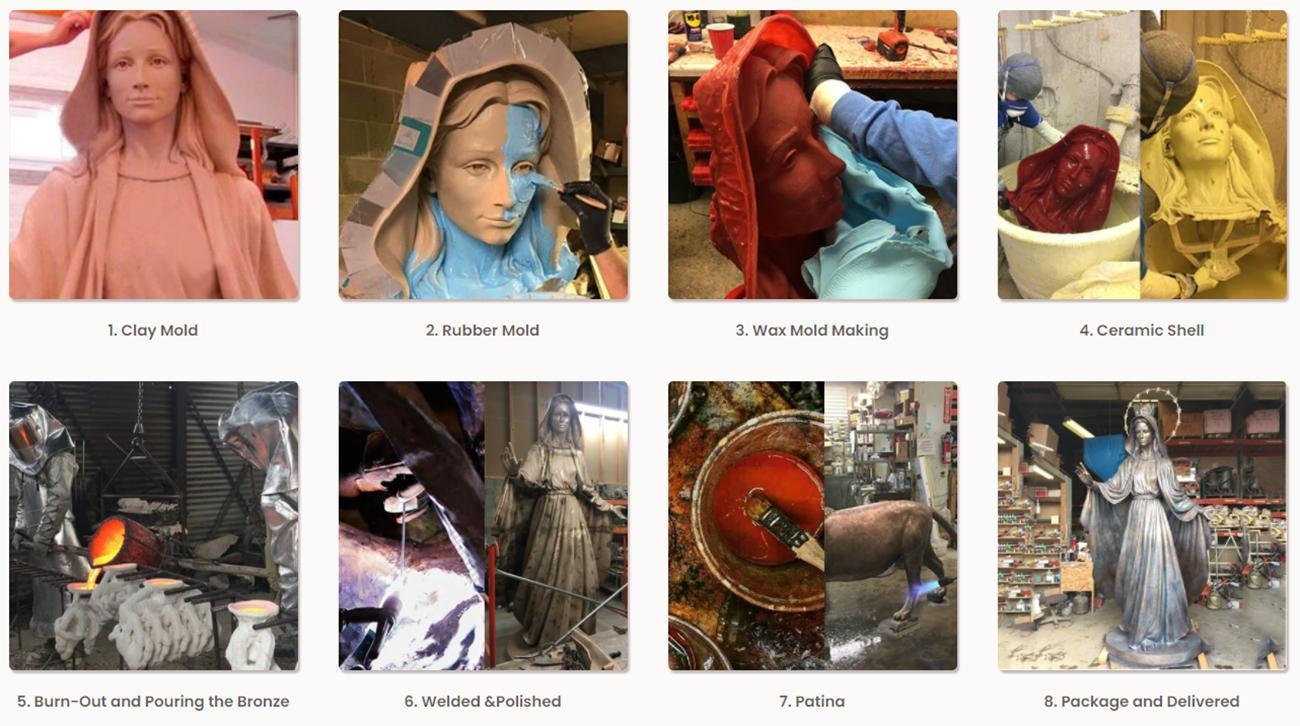 Send us your requirements now, we will reply to your email within 24 hours