1. Introduction of bald eagle statue outdoor
This is a bronze bald eagle statue outdoor. The posture of a bald eagle is straight, standing on a tree trunk,
very stable. Its eyes are very sharp, constantly staring into the distance, as if wary of something. The mouth
of the eagle is pointed, very sharp, and impressive. In addition, the feathers of bald eagles are carved very lifelike,
bringing an incredibly stunning visual experience. Bronze vulture sculpture has become a beloved artwork for
many people due to its unique posture, sharp appearance, and highly realistic feathers.
Brass Eagle Sculpture has a wide range of decorative effects in modern art. Firstly, the eagle is a powerful
and courageous animal with symbolic significance, which can reflect the strength and courage of the space
where the sculpture is located. Secondly, bronze eagle sculpture, as a decorative element in modern architecture,
can coordinate with architectural style, enhance the overall aesthetic and artistic appeal of the building, and
have more visual impact. Finally, bronze eagle sculptures can also serve as public artworks, placed in public
places, bringing a cultural and artistic atmosphere to people, and also playing a role in beautifying the urban
environment. In short, bronze eagle sculpture has a wide range of decorative effects in modern art, adding
beauty and cultural atmosphere to the space.
The material used for making bronze eagle sculptures – bronze, which has good plasticity and corrosion resistance,
can be used to create lifelike eagle images with high durability. The craftsmanship requirements for bronze eagle
sculpture are high, requiring experienced craftsmen to perform fine carving. Therefore, the craftsmanship of bronze
eagle sculpture is relatively difficult and the production process is relatively cumbersome, but the quality of the
produced works is excellent. As a public decoration, the bronze eagle sculpture can be customized in terms of shape,
color, size, etc. according to customer needs. At the same time, it can also be designed according to specific site
needs to complement the surrounding environment and add beauty.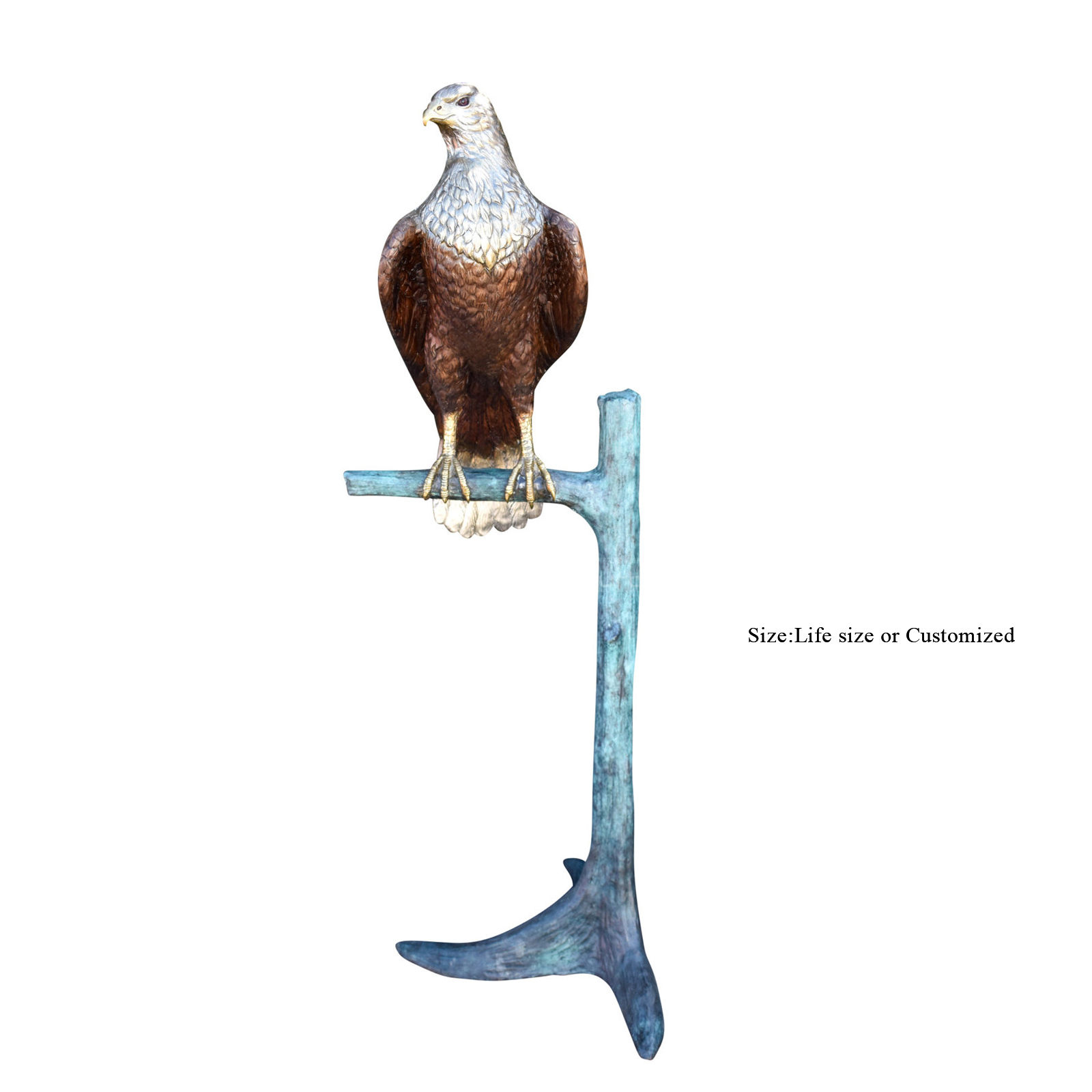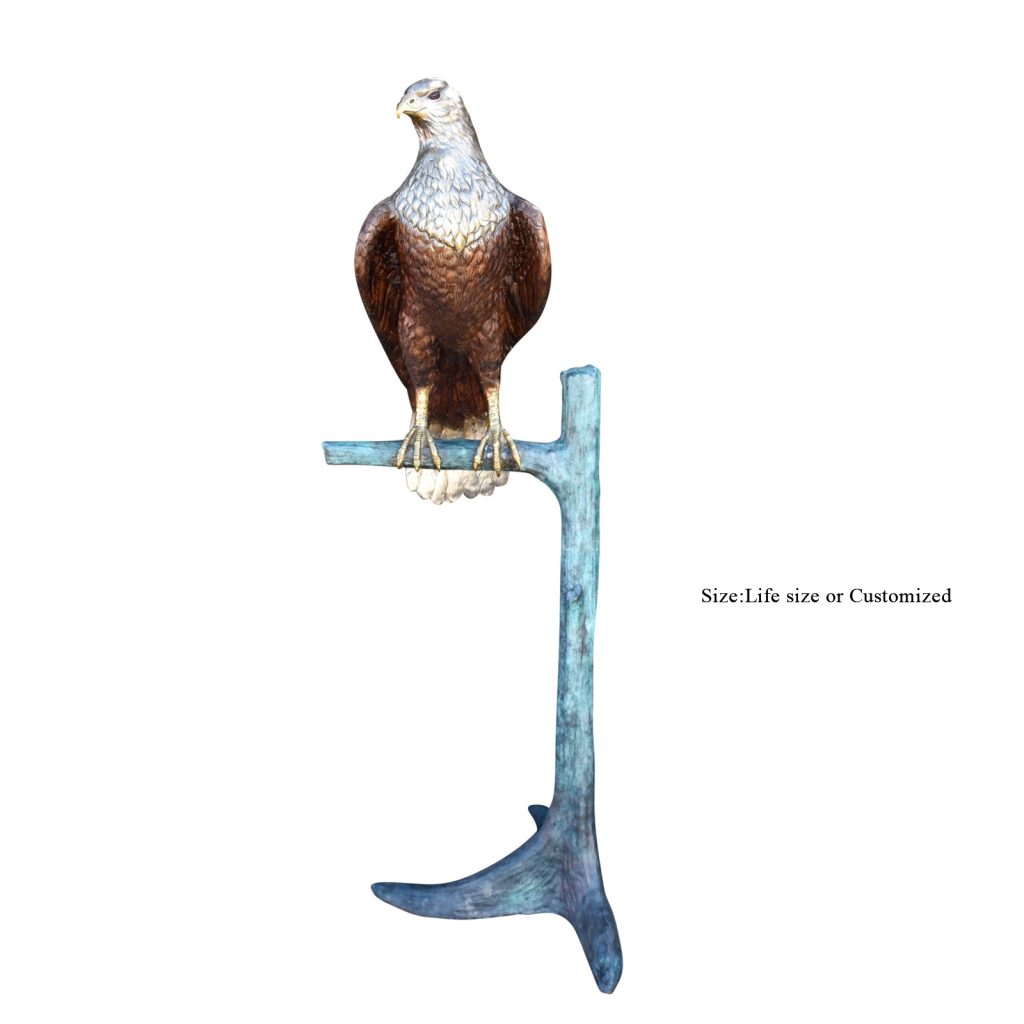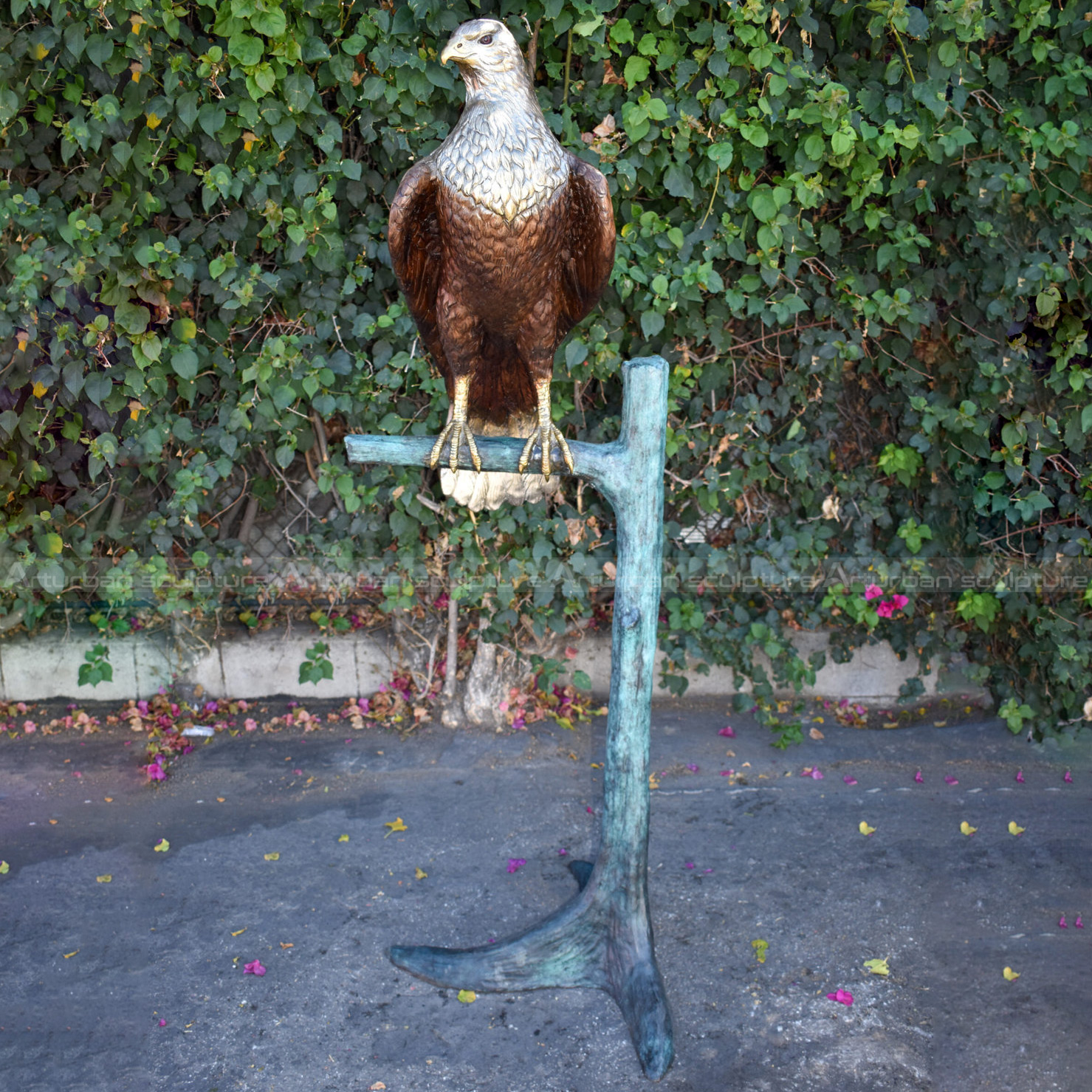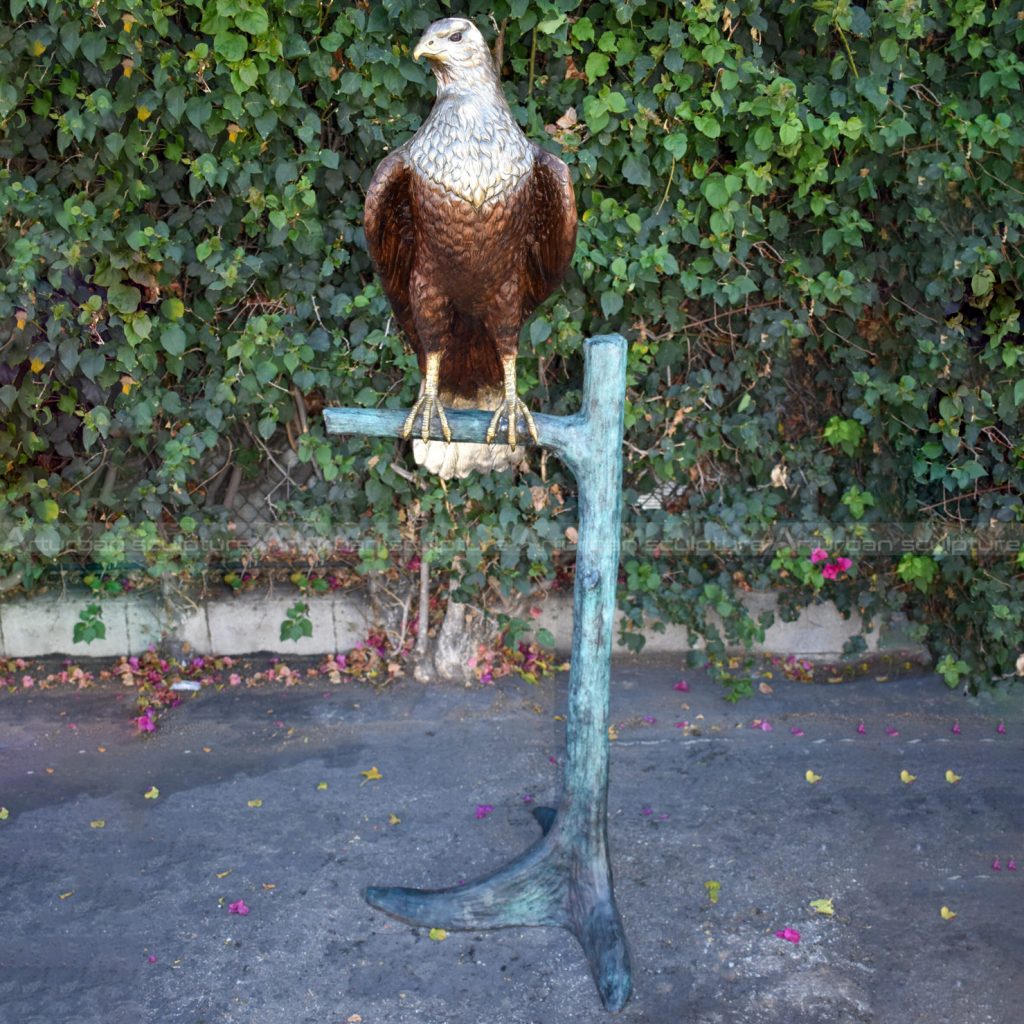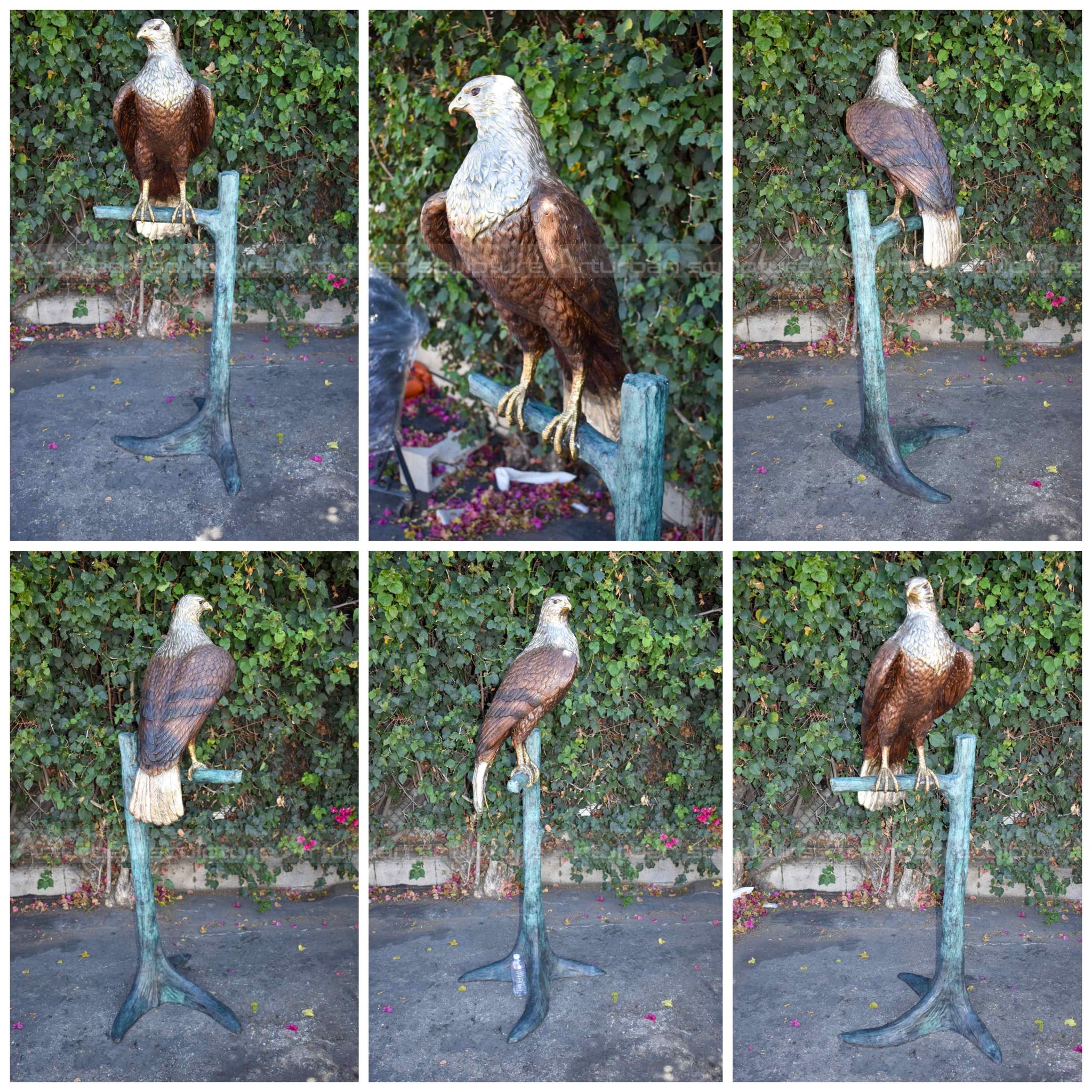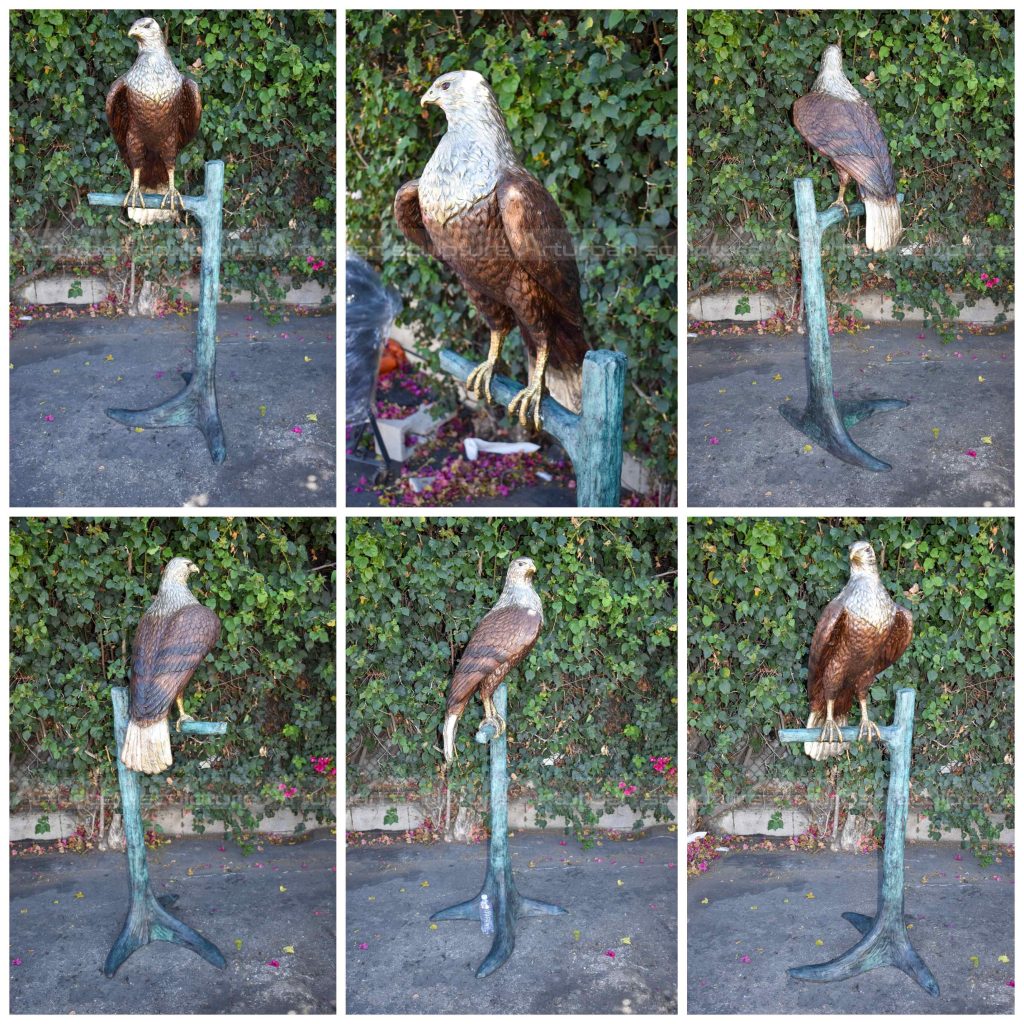 2. Production process
Step1 Design Communication:  You supply us with several photographs with dimensions.
Step 2 Project Consultation: Our team will make a production plan, according to your design, budget, delivery time,
or any other service. Our final aim is to supply high quality and cost-saving   sculpture efficiently.
Step 3 Confirm Mold: We will make 1:1 clay or 3D mold,when finished clay mold,i will take photos for your reference.
The clay mold can modify any details till to your satisfaction.
Step 4 Carving and Polish: We will carving with natural marble according to clay mold. Then polished.
Step 5 Package: Strong wooden crate with waterproof and shockproof foam inside.
Send us your requirements now, we will reply to your email within 24 hours