1. Introduction of bronze sheep sculpture
Bronze sheep sculpture is a vibrant and dynamic artwork. This sheep stands tall, with its front legs raised. Its curves
and lines are full of dynamic feeling. The sheep has two long horns, symbolizing courage and strength. Under the sheep's
nose, a scale is carved, representing the meaning of fairness, justice, and balance. The appearance of the entire sculpture
is very beautiful, presenting a metallic luster and delicate surface texture through fine carving and polishing of bronze
material. The overall design is unique and leaves a deep impression on people.
Bronze Sheep Garden Sculpture has a strong decorative effect, as it can be placed indoors as a work of art for decoration,
or outdoors as a decoration for urban public spaces. It can serve as a landmark sculpture in urban areas such as parks, squares,
and commercial streets, creating a strong cultural atmosphere for the city. At the same time, bronze sheep sculptures can also
serve as embellishments for garden landscapes, adding a natural and vivid atmosphere to the landscape. Whether used as
urban architectural decoration or garden landscape decoration, bronze sheep sculpture can bring people the enjoyment of
beauty and artistic shock, and is a unique decorative material and method.
The advantages of making bronze sheep sculptures are mainly reflected in the following aspects. Bronze material has strong
corrosion resistance and stability, which can withstand the test of time and natural environment, ensuring the long-term
preservation of sculptures. The flexibility and ductility of bronze material are good, making it suitable for creating complex
carving details, which can present a more artistic and three-dimensional sculpture image. In addition, the production process
of bronze sheep sculpture is proficient and superior, which can create exquisite details and express the characteristics of the sheep.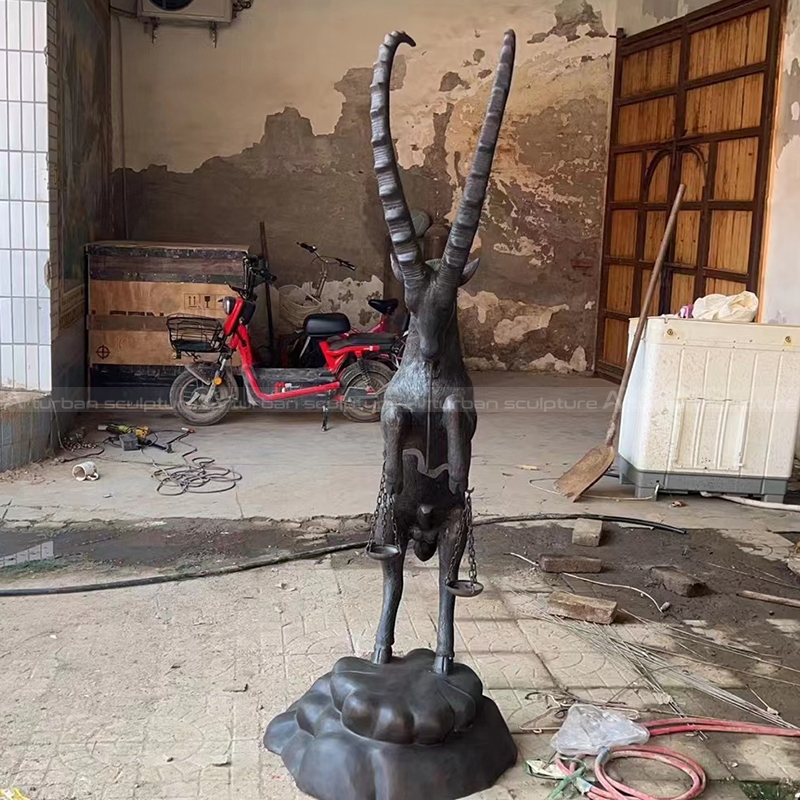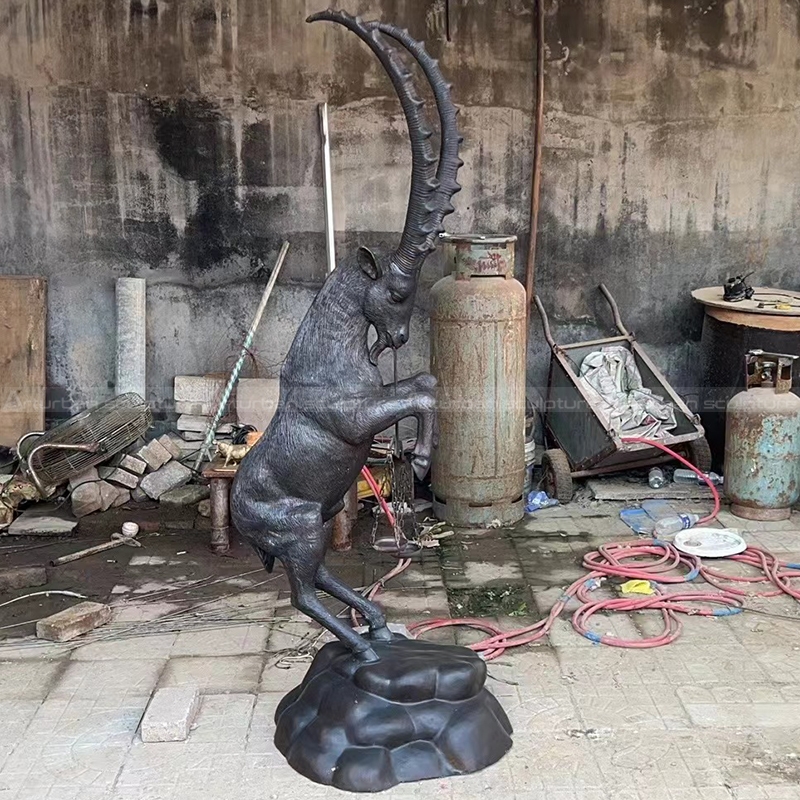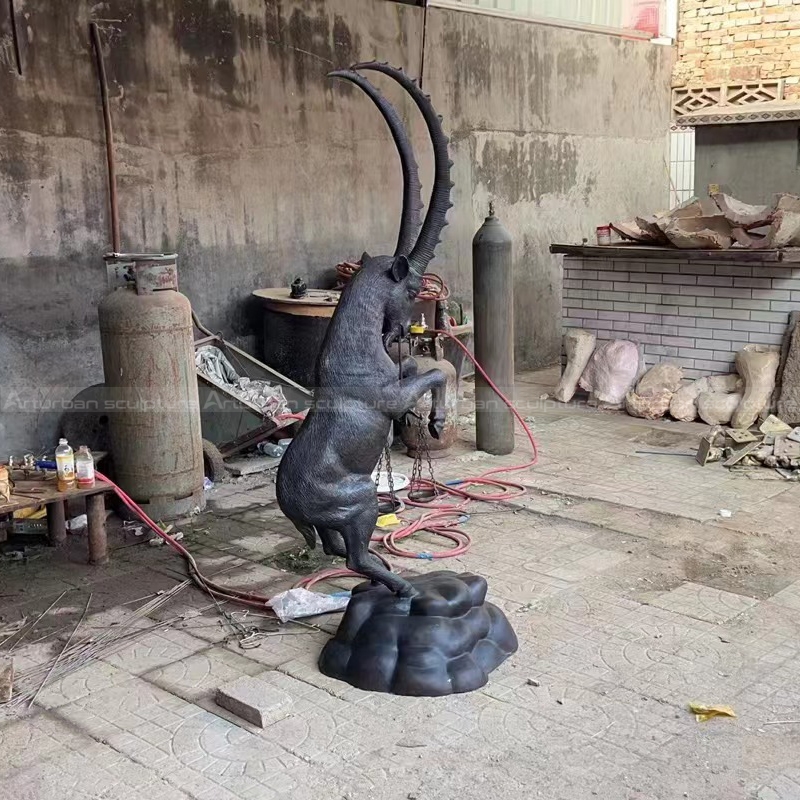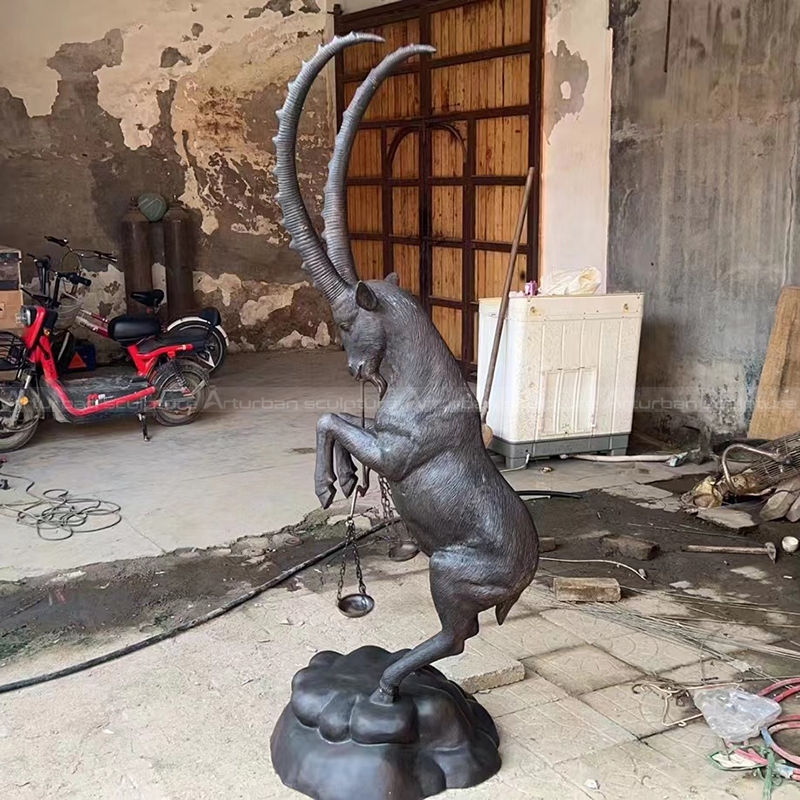 2. Production process
Step1 Design Communication:  You supply us with several photographs with dimensions.
Step 2 Project Consultation: Our team will make a production plan, according to your design, budget, delivery   time,  or any other service. Our final aim is to supply high quality and cost-saving   sculpture efficiently.
Step 3 Confirm Mold: We will make 1:1 clay or 3D mold,when finished clay mold,i will take photos for   your reference. The clay mold can modify any details till to your satisfaction.
Step 4 Carving and Polish: We will carving with natural marble according to clay mold. Then polished.
Step 5 Package: Strong wooden crate with waterproof and shockproof foam inside.
Send us your requirements now, we will reply to your email within 24 hours