1. Introduction of sheep garden sculpture
The sheep garden sculpture is a kind of exquisite bronze art. The lamb stood, covered in a layer of curly fur, with
its eyes fixed on the front and its ears erect, as if alert to its surroundings. The entire statue is lifelike and shows
the unique style of a lamb, which is deeply loved by people. The details of the sculpture are also very exquisite,
and the delicate carving makes the lamb's hair look very soft, which is also a reflection of its exquisite craftsmanship.
The bronze lamb statue, as a type of artwork, is widely used for indoor and outdoor decoration. It can be used as a
home decoration, placed in the living room, study, or bedroom, adding a sense of beauty and artistic atmosphere to
the space. Bronze lamb statues also have high decorative value in public places. For example, placing in parks, squares,
scenic spots, and other places can add a natural and cultural atmosphere to these places, allowing people to feel a fusion
of art and nature. In addition, bronze lamb statues can also be given as gifts to family and friends, reflecting the owner's
taste and friendship. Therefore, as a unique artwork, the bronze lamb statue has a wide range of decorative uses.
There are many advantages to making bronze lamb statues, the most important of which is their durability and aesthetics.
Bronze has high strength and toughness, making it able to withstand long-term use and display, not easily damaged and
decayed, while also maintaining a good appearance. In addition, the production of bronze lamb statues requires a high
level of skill and experience, so these works are usually very exquisite and meticulous, which can add unique artistic
atmosphere and visual effects to both indoor and outdoor environments. In short, making bronze lamb statues requires
patience and skill, but their advantages make them beloved works of art, bringing beauty and cultural value to people.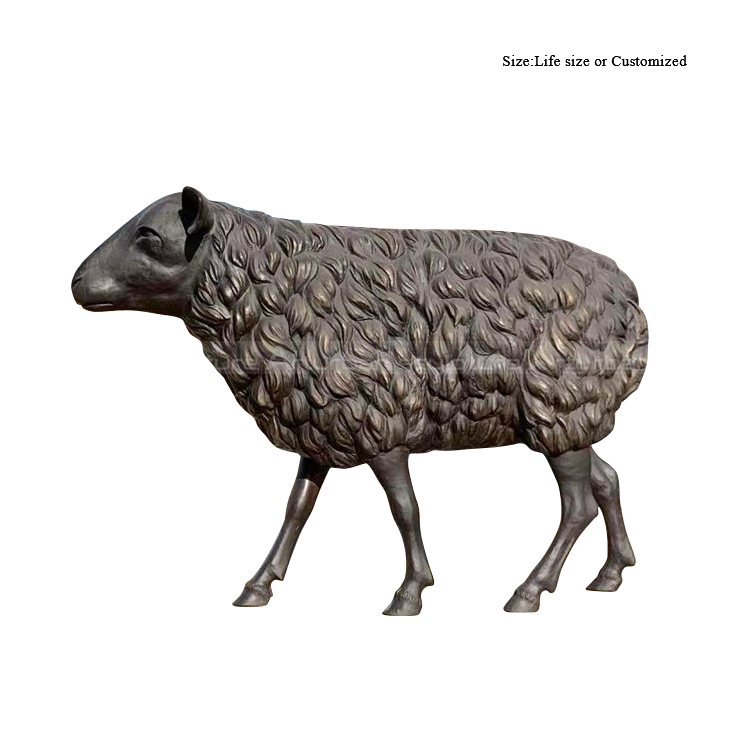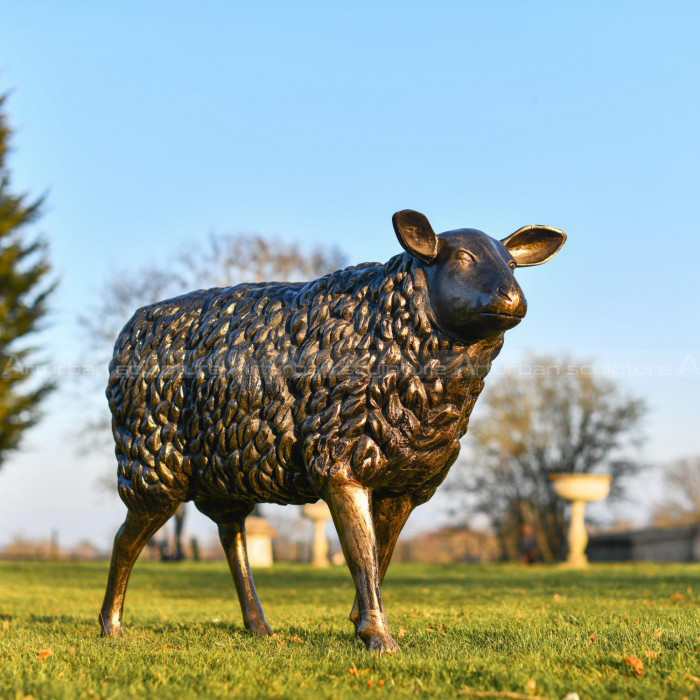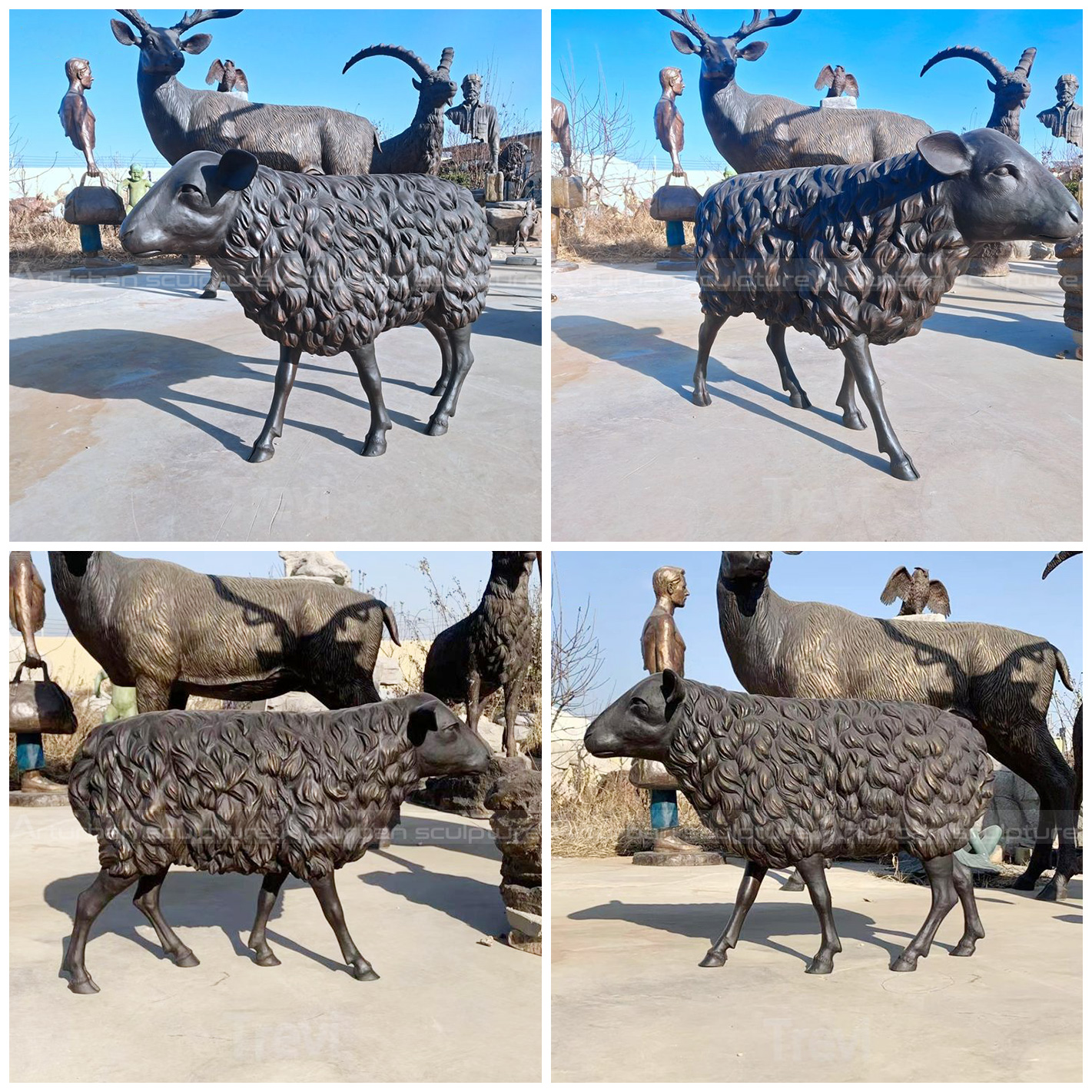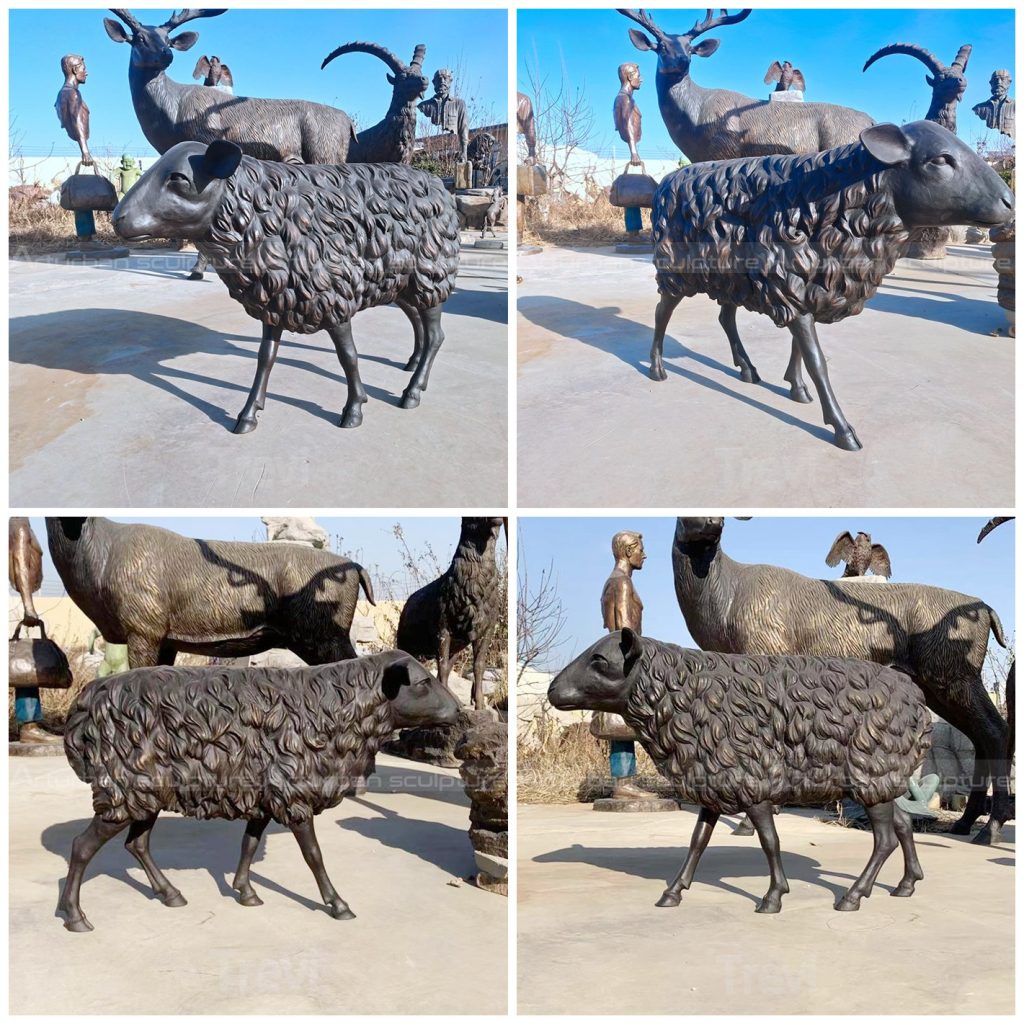 2. Production process
Step1 Design Communication:  You supply us with several photographs with dimensions.
Step 2 Project Consultation: Our team will make a production plan, according to your design, budget, delivery   time,  or any other service. Our final aim is to supply high quality and cost-saving   sculpture efficiently.
Step 3 Confirm Mold: We will make 1:1 clay or 3D mold,when finished clay mold,i will take photos for   your reference. The clay mold can modify any details till to your satisfaction.
Step 4 Carving and Polish: We will carving with natural marble according to clay mold. Then polished.
Step 5 Package: Strong wooden crate with waterproof and shockproof foam inside.
Send us your requirements now, we will reply to your email within 24 hours