1. Introduction of life size sheep sculpture
Life size sheep sculpture is an exquisite artwork with a very vivid shape. This sheep's head is tilted to one side, with
its two horns half curled behind its head. Its body posture and expression convey a lively and agile atmosphere, as if
ready to run at any time. The texture of bronze material makes the hair and patterns on the sheep's body more realistic
and lifelike. The overall design is simple and generous, but it is also exquisite and delicate, giving people a warm and
lovely feeling.
As a type of artwork, the decorative role of Bronze Sheep Sculpture is self-evident. In public places such as gardens, squares,
and parks, bronze sheep sculptures are often used as decorative elements to enhance the beauty of the environment and attract
the attention of tourists. Meanwhile, in private residences, bronze sheep sculptures are also a good decoration that can bring a
warm and natural atmosphere to the home environment, making the living room more artistic and layered. In addition, bronze
sheep sculptures can also be given as gifts to relatives and friends, expressing good wishes and emotional care for them.
Bronze sheep sculpture is an ancient and elegant art form known for its beautiful appearance and exquisite craftsmanship. The
advantages of its production include: firstly, bronze is a durable and easy to process metal, and its characteristics make it an ideal
material for making sculptures. Secondly, as an important animal in agricultural civilization, the image of sheep has always been
highly praised in art, and bronze sheep sculpture has unique significance in inheriting this cultural symbol. Finally, the production
process of bronze sheep sculpture requires a large amount of manual operation, coupled with the precious value of bronze, which
makes it highly artistic and collectible.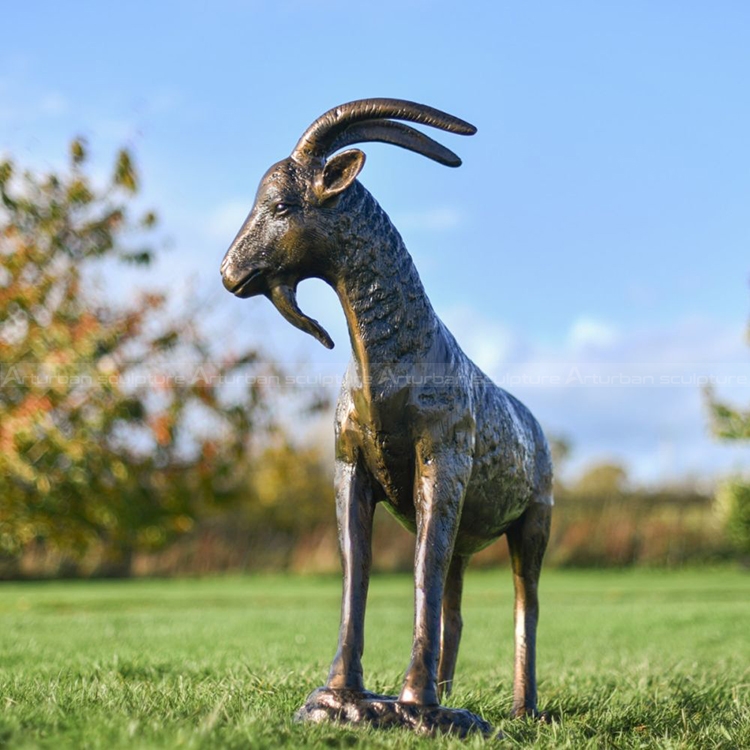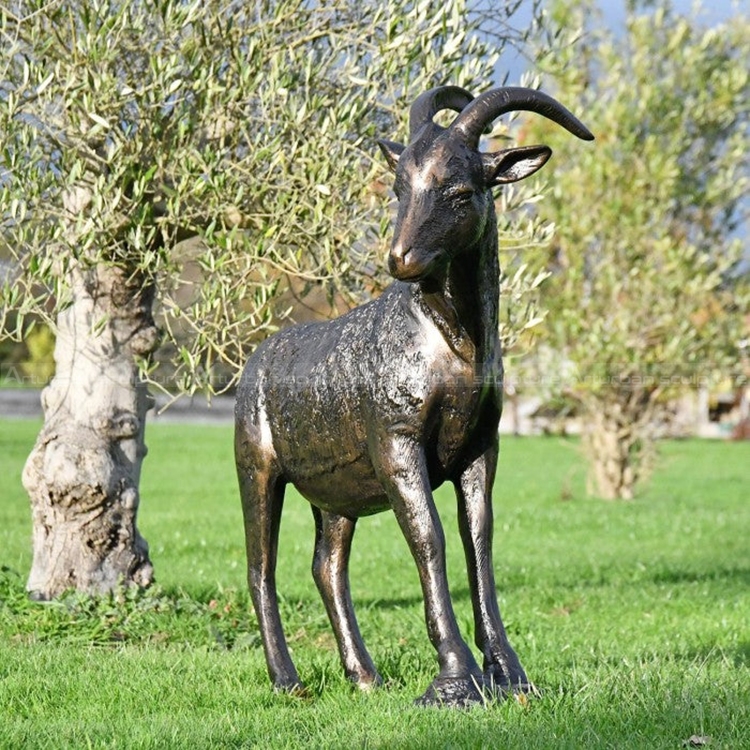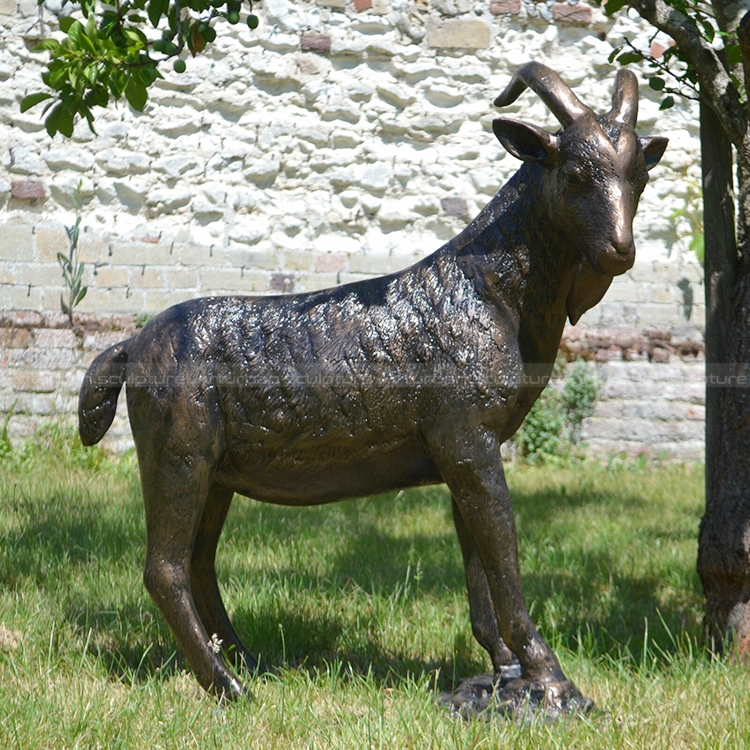 2. Production process
Step1 Design Communication:  You supply us with several photographs with dimensions.
Step 2 Project Consultation: Our team will make a production plan, according to your design, budget, delivery   time,  or any other service. Our final aim is to supply high quality and cost-saving   sculpture efficiently.
Step 3 Confirm Mold: We will make 1:1 clay or 3D mold,when finished clay mold,i will take photos for   your reference. The clay mold can modify any details till to your satisfaction.
Step 4 Carving and Polish: We will carving with natural marble according to clay mold. Then polished.
Step 5 Package: Strong wooden crate with waterproof and shockproof foam inside.
Send us your requirements now, we will reply to your email within 24 hours