1. Introduction of dancing rabbit statue
This is a bronze dancing rabbit statue. It features an abstract rabbit as the theme, with a distinct image. It has a graceful dancing
posture, and the details of the sculpture are lifelike. The rabbit's long ears bend gracefully. It has a slender and flexible body, smooth
and powerful muscle lines, showcasing the agility and agility of a rabbit. The bronze material gives the rabbit sculpture a texture,
smooth and glossy. The surface of the sculpture is meticulously treated, with lifelike details, presenting a natural beauty. This abstract
rabbit sculpture highlights the characteristics of the rabbit through the abstraction of its shape and posture, giving people a sense of
movement and vitality.
Bronze Abstract Rabbit Sculpture can be placed in various places for decoration. It is suitable for indoor and outdoor environments,
such as gardens, parks, courtyards, etc. In family homes, rabbit sculptures can be placed on flower beds or grasslands to add vitality
and fun. In public places, rabbit sculptures can serve as landscape decorations, bringing joy and surprise to people. It can also be placed
in commercial venues such as hotels, shopping centers, or office buildings, serving as a decoration and eye-catching feature. Regardless
of the environment, bronze rabbit sculpture can bring a warm, lovely, and artistic atmosphere, adding unique visual charm to the space.
The production advantage of bronze rabbit sculpture lies in its material and craftsmanship. Bronze is a durable and durable material that
can resist time and natural erosion. It has good toughness and strength, and can withstand the pressure and impact of the external environment.
The bronze material also gives the sculpture a unique luster and texture, adding artistic value. At the same time, the plasticity and castability
of bronze enable sculptors to shape fine details and complex forms through exquisite craftsmanship.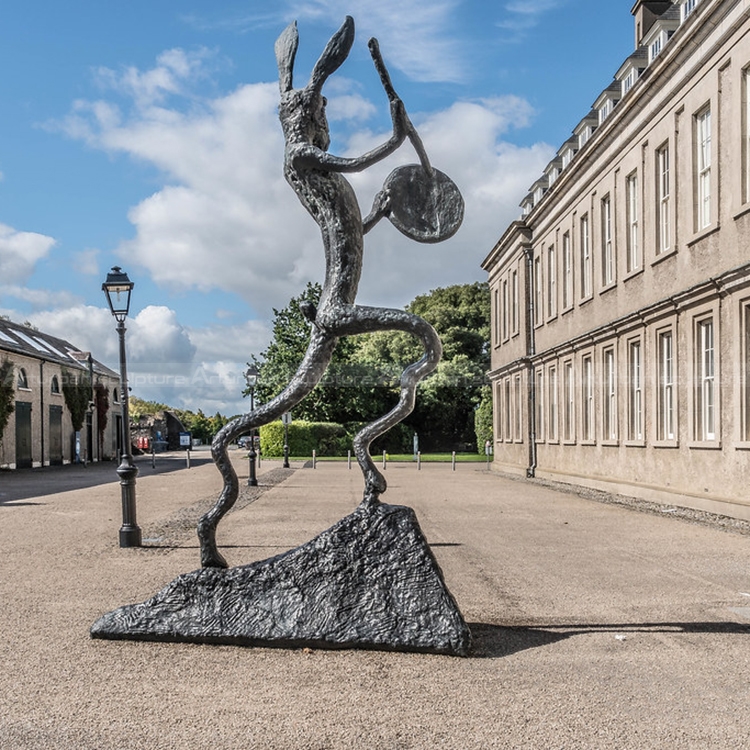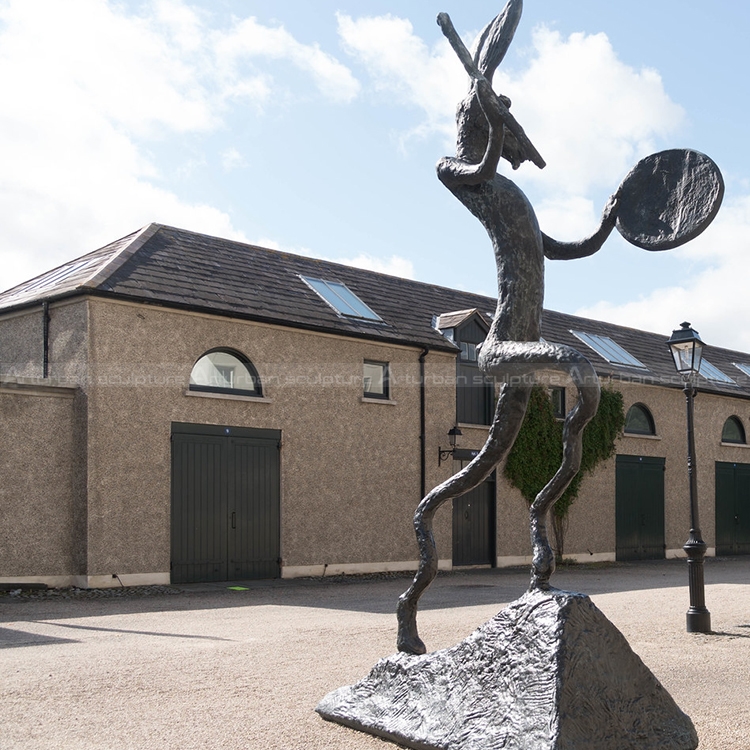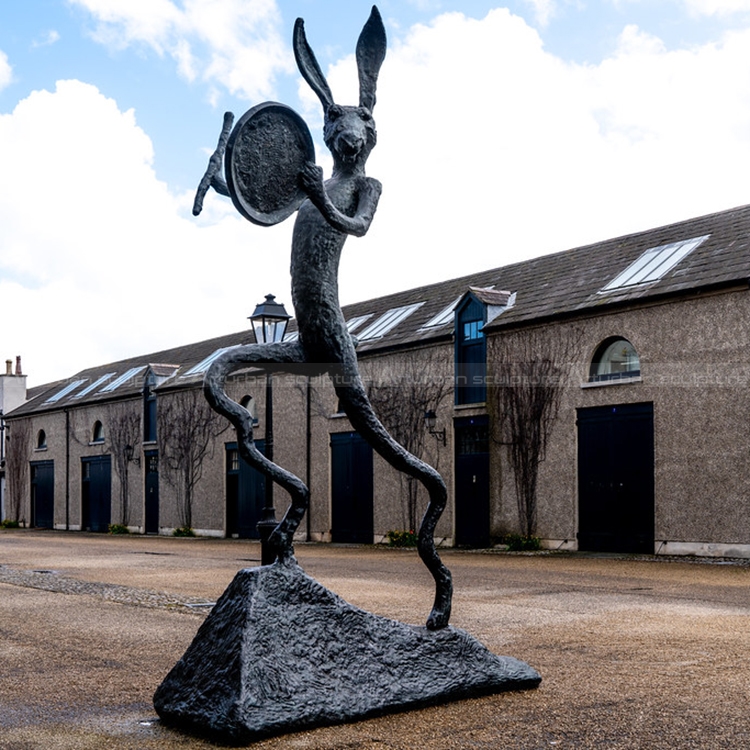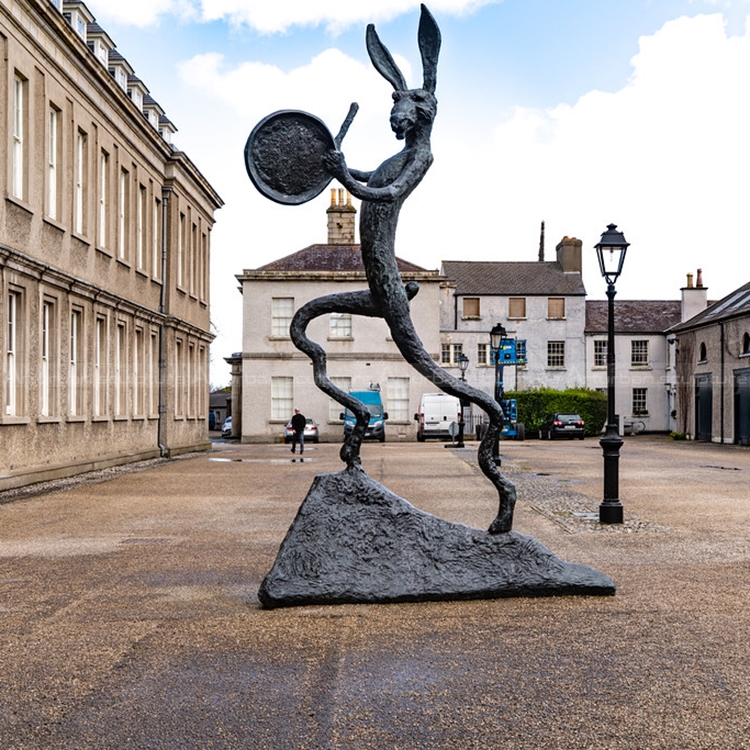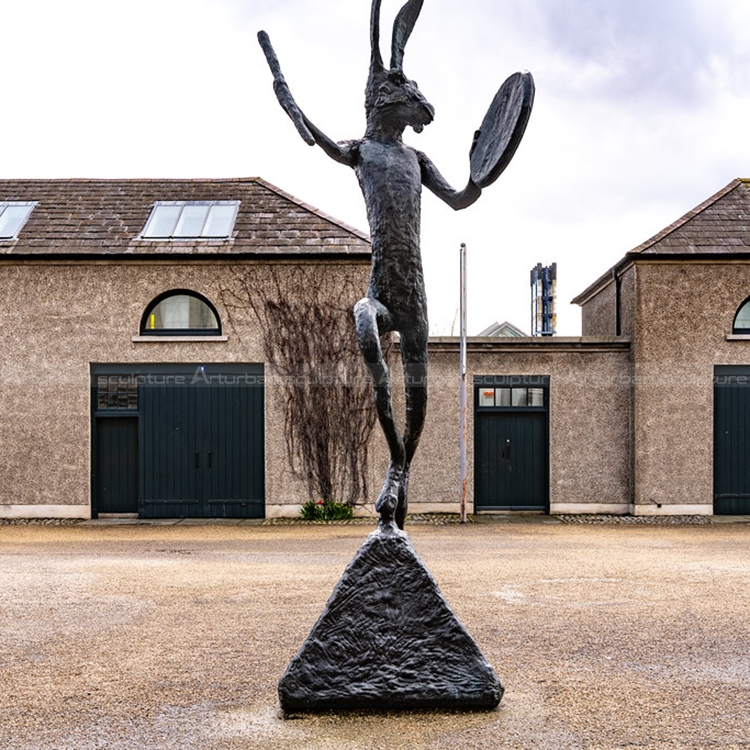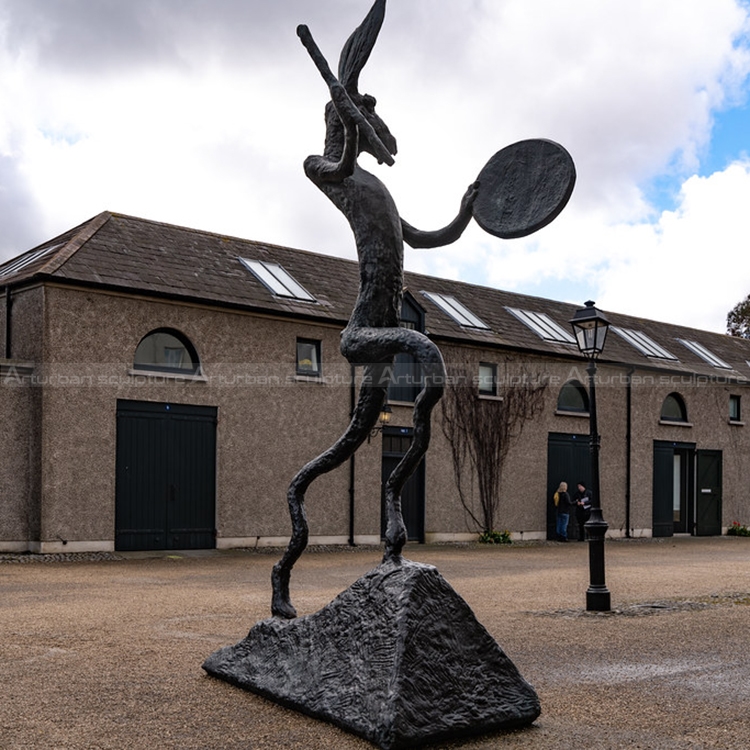 2. Production process
Step1 Design Communication:  You supply us with several photographs with dimensions.
Step 2 Project Consultation: Our team will make a production plan, according to your design, budget, delivery  time, or other service. Our final aim is to supply high quality and cost-saving   sculpture efficiently.
Step 3 Confirm Mold: We will make 1:1 clay or 3D mold,when finished clay mold,i will take photos for   your reference. The clay mold can modify any details till to your satisfaction.
Step 4 Carving and Polish: We will carving with natural marble according to clay mold. Then polished.
Step 5 Package: Strong wooden crate with waterproof and shockproof foam inside.
Send us your requirements now, we will reply to your email within 24 hours