1. Introduction of large dolphin statue
This stainless steel large dolphin statue looks very irascible. Dolphins leap up as if welcoming a new day in the ocean.
Its body presents smooth lines and its overall shape is lifelike. The waves that rolled up under the dolphin's body seemed
to constantly rise during the jumping process, adding a sense of movement to the sculpture. In addition, the semi solid and
semi hollow design of the sculpture is even more unique, allowing people to not only appreciate the overall shape of the
sculpture, but also see the artistic hollow design from the inside, thereby enriching the beauty of the sculpture.
Stainless steel Dolphin Metal Sculpture, as a type of artwork, is often used for landscape decoration in public places such as
urban parks, squares, and swimming pools. It can not only add beauty to these places, but also create a pleasant atmosphere,
attracting tourists and citizens to come and watch, play, and rest. In addition, dolphins also have a certain symbolic significance
in human culture, representing gentleness, spirituality, and happiness. Therefore, stainless steel dolphin sculptures are often
used to create a harmonious and beautiful urban atmosphere.
The advantage of making stainless steel dolphin sculptures is that stainless steel has good corrosion resistance, high strength, easy
molding, and portability. Various shapes of sculptures can be customized through molds. At the same time, stainless steel material
can withstand various climatic and environmental tests, so it can maintain a beautiful and intact state for a long time, with good
durability and stability. In addition, stainless steel material is also easy to maintain, easy to clean, and has a longer service life.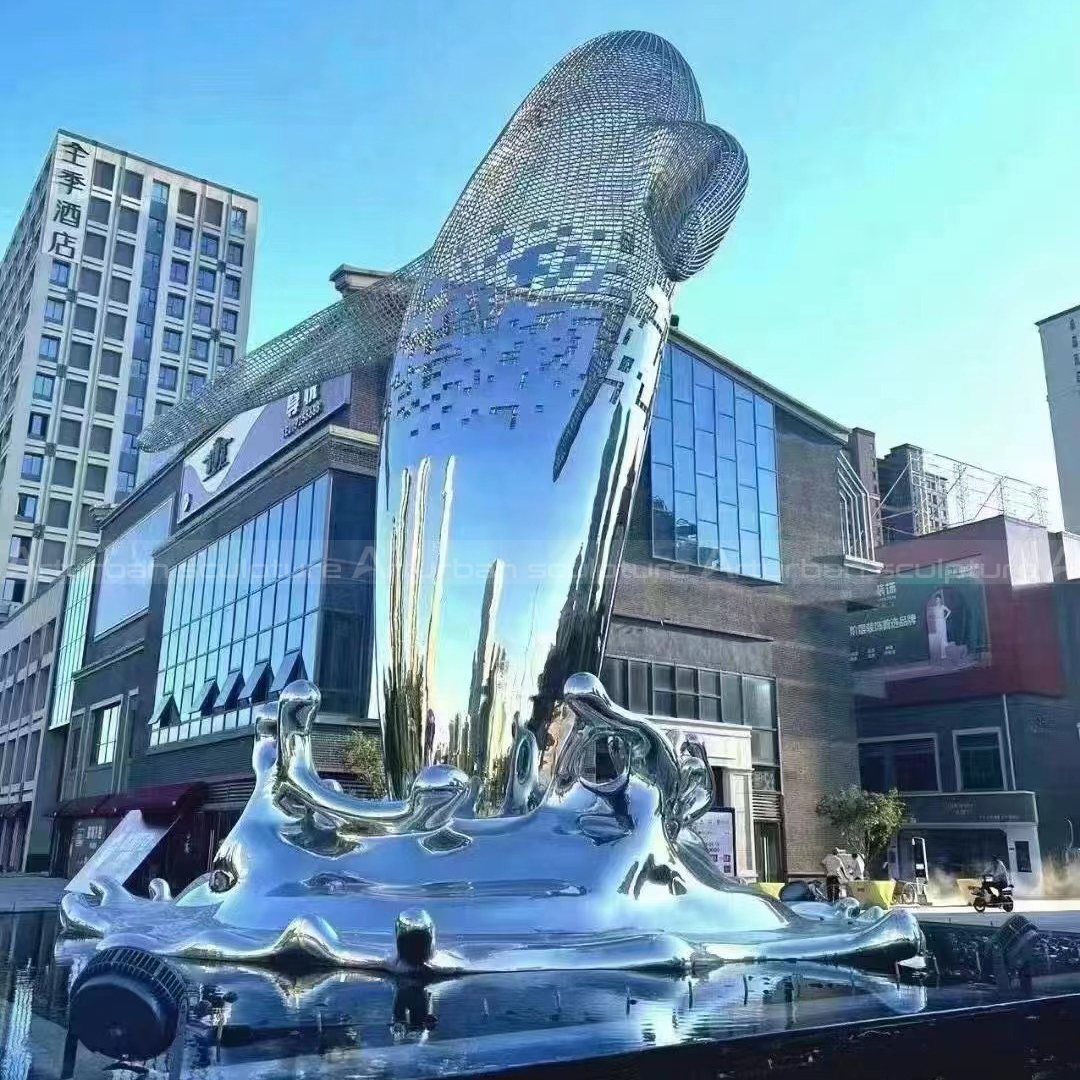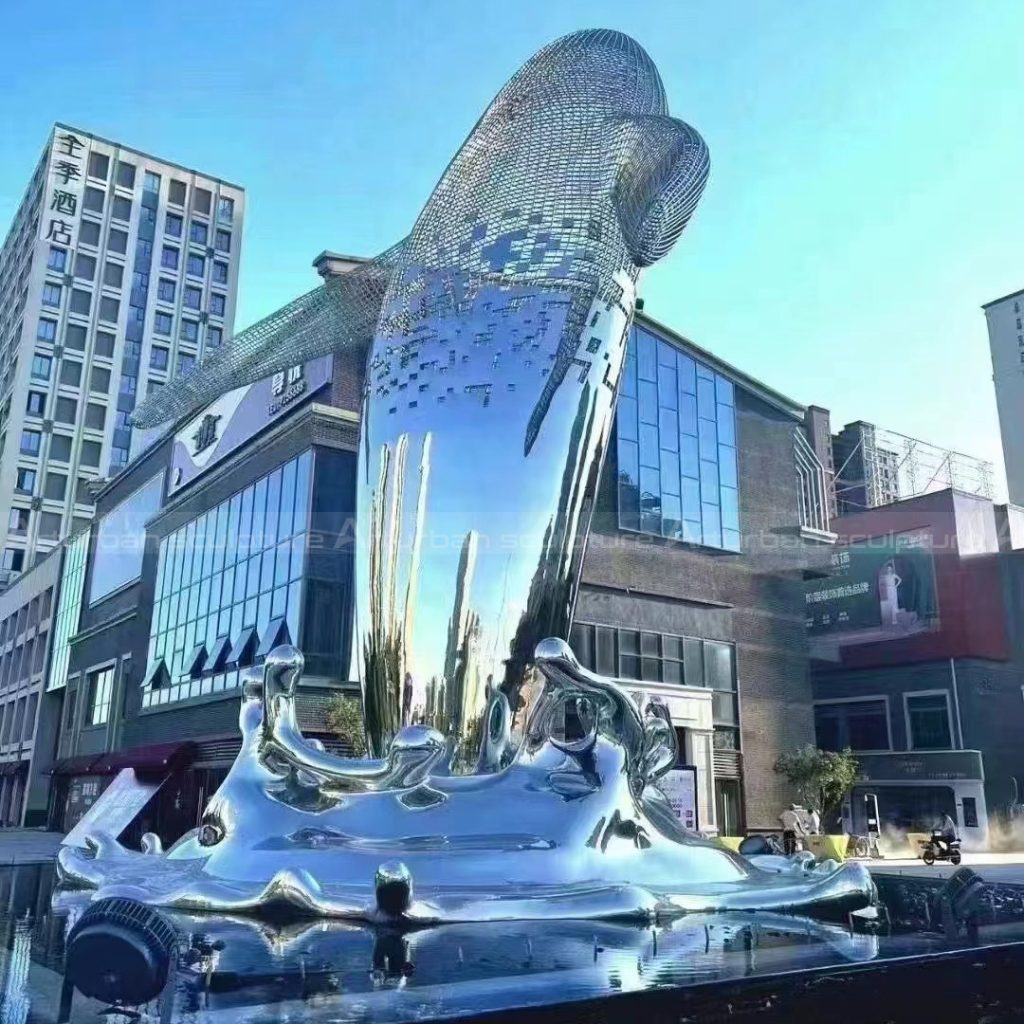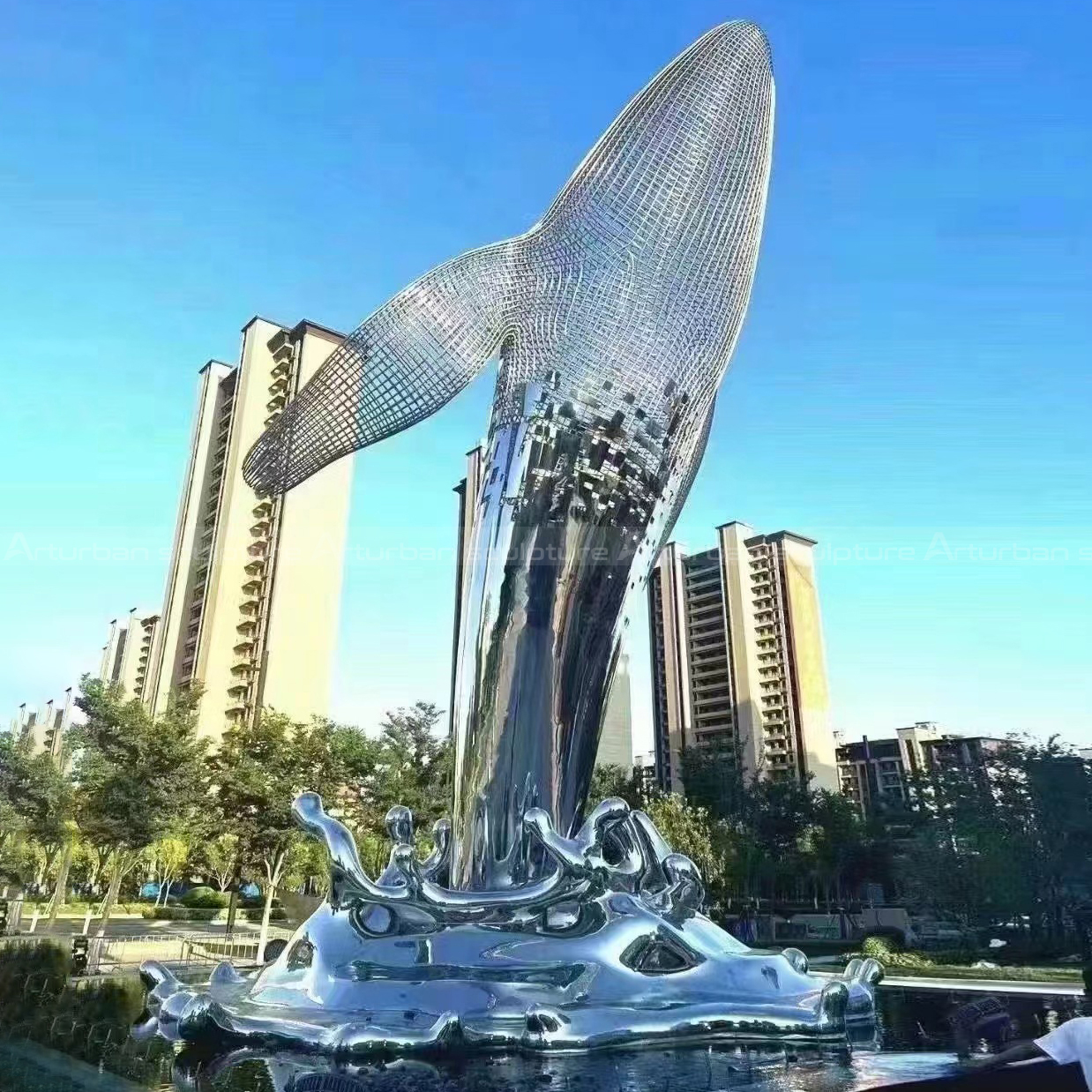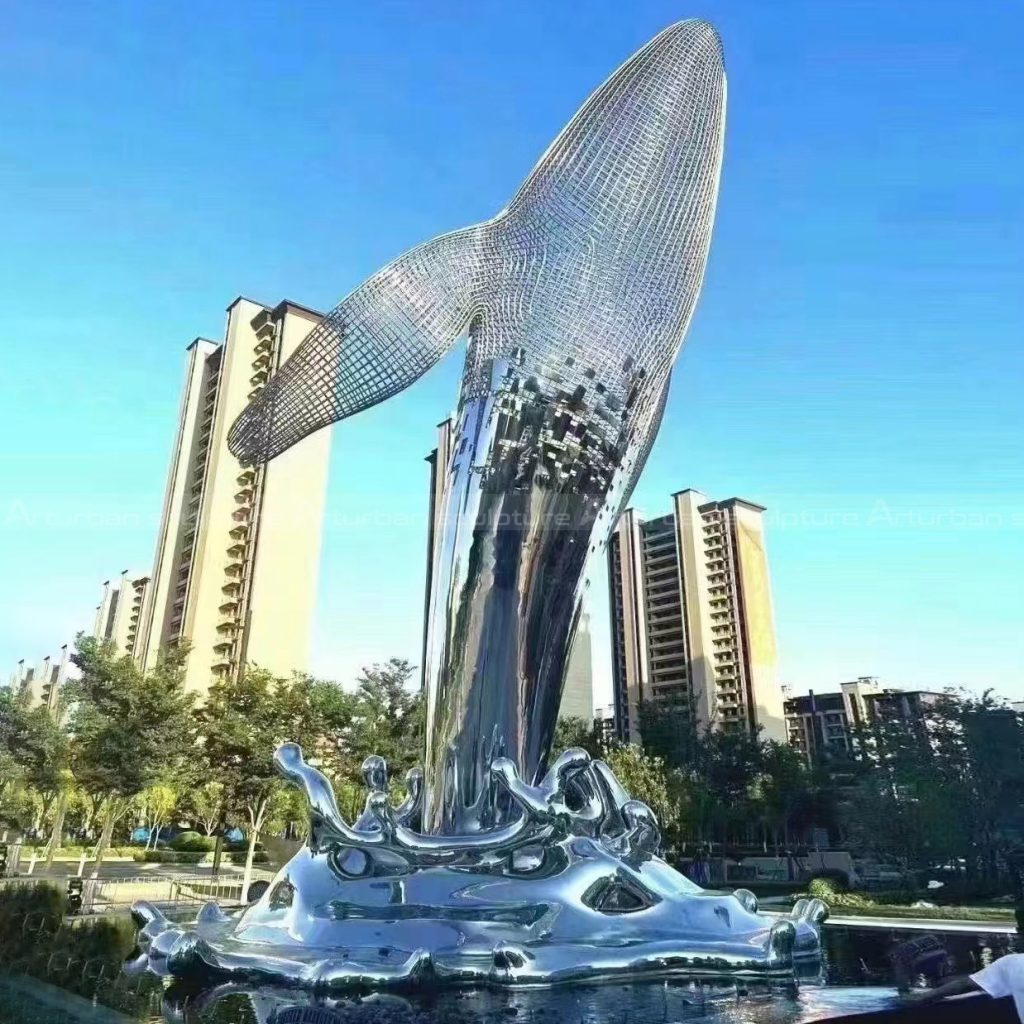 2. Production process of large dolphin statue
Step1 Design Communication:  You supply us with several photographs with dimensions.
Step 2 Project Consultation: Our team will make a production plan, according to your design, budget, delivery time,  or any other service.
Our final aim is to supply high quality and cost-saving   sculpture efficiently.
Step 3 Confirm Mold: We will make 1:1 clay or 3D mold,when finished clay mold,i will take photos for   your reference. The clay mold can
modify any details till to your satisfaction.
Step 4 Carving and Polish: We will make fiberglass statue according to clay mold. Then polished.
Step 5 Package: Strong wooden crate with waterproof and shockproof foam inside.
Send us your requirements now, we will reply to your email within 24 hours