1. Introduction of large eagle garden statue
This is a bronze large eagle garden statue. It showcases the vitality and ecological balance in nature. The eagle
spread its wings and stood on the nest, looking down at the young eagle in the nest, as if teaching survival skills.
The small fish on the claws indicate the eagle's hunting ability and also provide food for the young eagle. The
little eagle in the nest opened its mouth and stared intently at the eagle, waiting for its guidance and protection.
Bronze eagle statue for sale is a beautiful decoration that not only has ornamental value, but also brings a unique
cultural atmosphere and artistic charm. This sculpture can be used in fields such as home decoration, landscaping
in public places, and garden design. The durability and glossiness of bronze material enable it to maintain a good
state for a long time. In addition, the ecological theme and natural spirit expressed by this sculpture can also remind
people to cherish natural resources and call for environmental protection concepts. The decorative role of bronze
eagle and nest sculptures is not only in aesthetics, but also in conveying people's spiritual pursuit and ecological awareness.
The advantage of making bronze eagle sculptures lies in their durability and plasticity. Bronze is a material with
high strength, hardness, and corrosion resistance, which can be stored for a long time and withstand various
climatic and environmental tests. At the same time, bronze materials are also very suitable for producing delicate
sculpture works, allowing artists to fully utilize their imagination and skills to create highly realistic and delicate
artworks. In addition, bronze materials can also be heated and cooled to change their shape and hardness, making
it easier for artists to adjust and carve according to their needs. Therefore, bronze eagle sculpture not only has
artistic value, but also is a very practical decoration.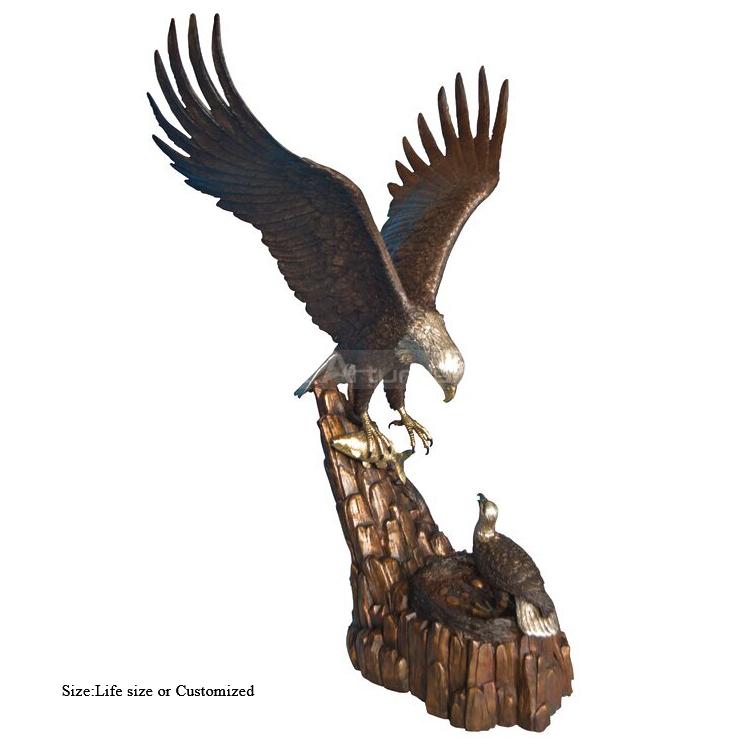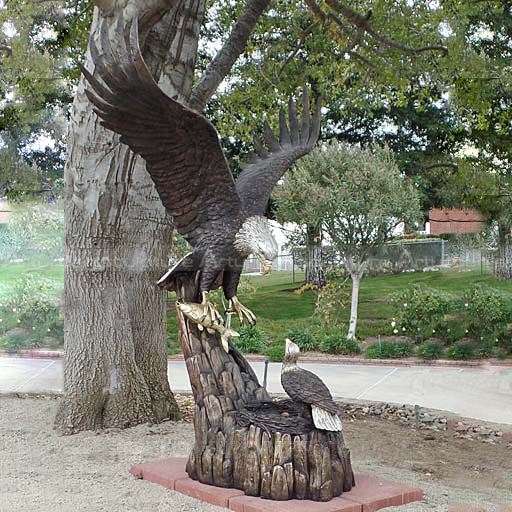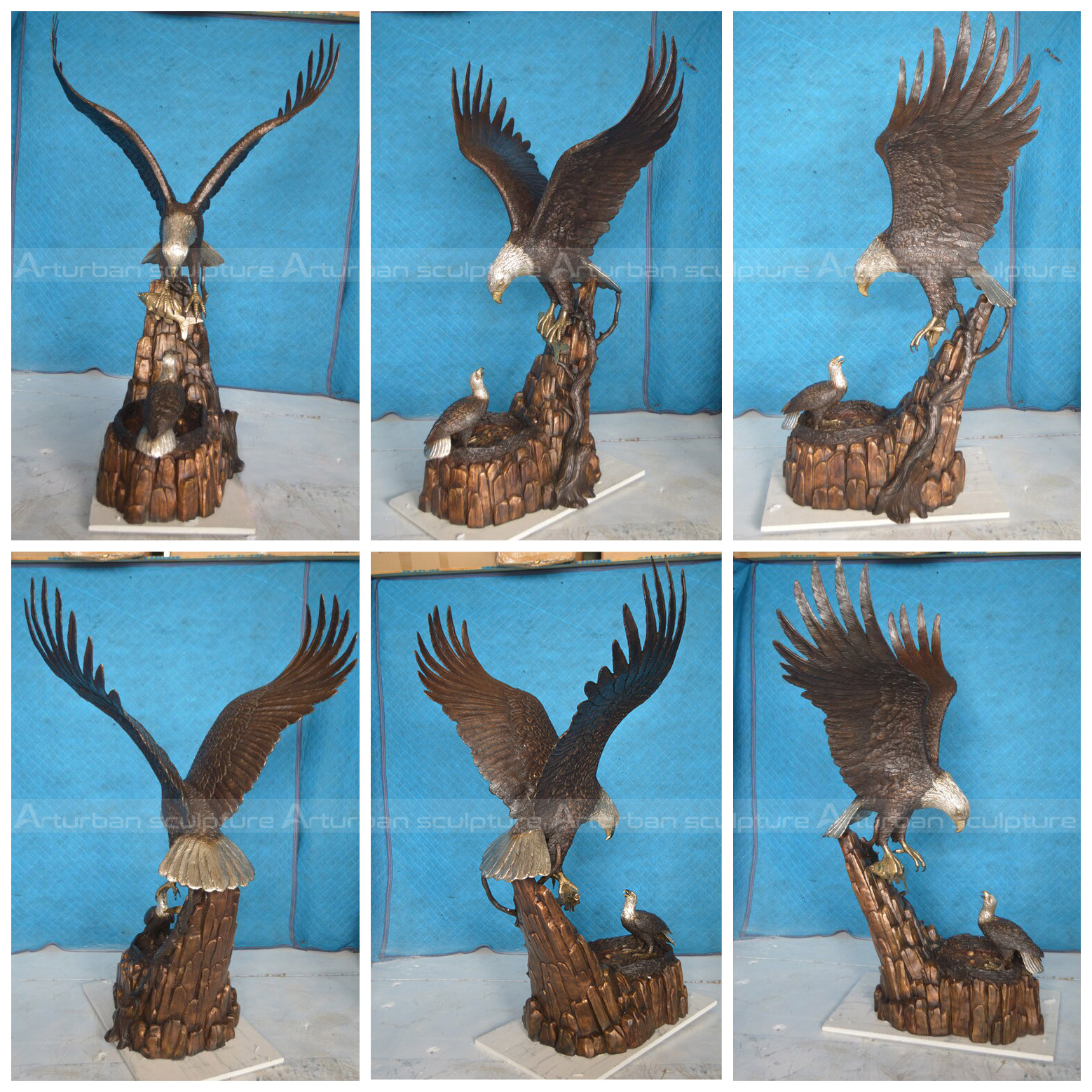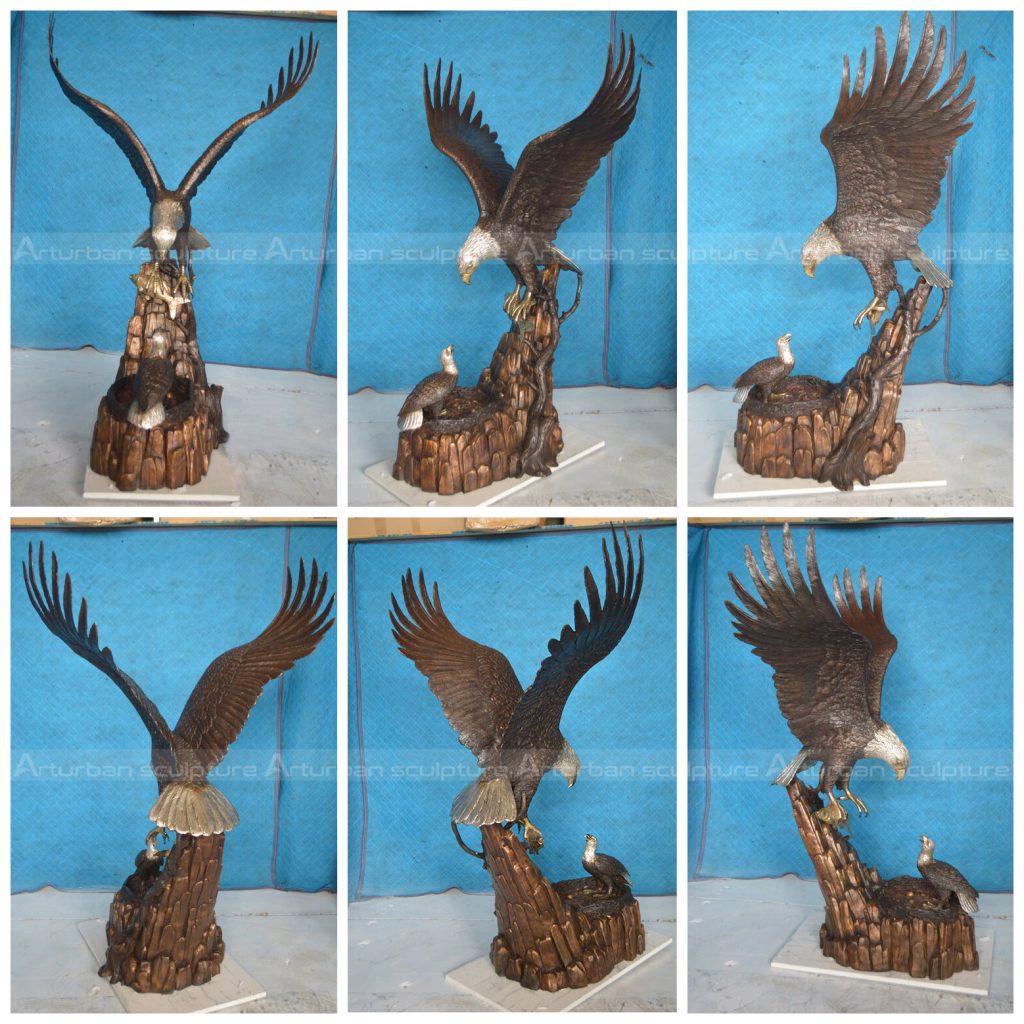 2. Production process
Step1 Design Communication:  You supply us with several photographs with dimensions.
Step 2 Project Consultation: Our team will make a production plan, according to your design, budget, delivery time,
or any other service. Our final aim is to supply high quality and cost-saving   sculpture efficiently.
Step 3 Confirm Mold: We will make 1:1 clay or 3D mold,when finished clay mold,i will take photos for your reference.
The clay mold can modify any details till to your satisfaction.
Step 4 Carving and Polish: We will carving with natural marble according to clay mold. Then polished.
Step 5 Package: Strong wooden crate with waterproof and shockproof foam inside.
Send us your requirements now, we will reply to your email within 24 hours