1. Introduction of parrot garden statue
This is a parrot garden statue. The colorful parrot sculpture is a vibrant artwork that showcases the image
of a parrot standing on a tree stump, with its head tilted to one side and bright eyes, making it very vivid.
The tail of this sculpture is also very long and lifelike. It uses colorful expression techniques to make the
parrot look very bright and leave a deep impression on people.
Colored parrot sculpture, as a type of artwork, not only has ornamental value, but also has a certain decorative
effect. Firstly, colored parrot sculptures can enhance the visual effect indoors or outdoors, adding a lively atmosphere
to the space. Secondly, colored parrot sculptures can be used as interior decorations and can be placed in living
rooms, exhibition cabinets, etc., making the entire space more three-dimensional and layered. In addition, colored
parrot sculptures can also be set up in courtyards or gardens, adding a natural atmosphere and complementing
the surrounding green environment. In short, the decorative role of colorful parrot sculptures is not only reflected
in their artistic value, but also adds a sense of fun and vitality to the entire space.
The production of colorful parrot sculptures also has very high customizability. Producers can design
parrot sculptures of different sizes, shapes, colors, and materials according to customer requirements and needs.
This can meet the needs and preferences of different customers, making sculptures more widely applicable and
practical.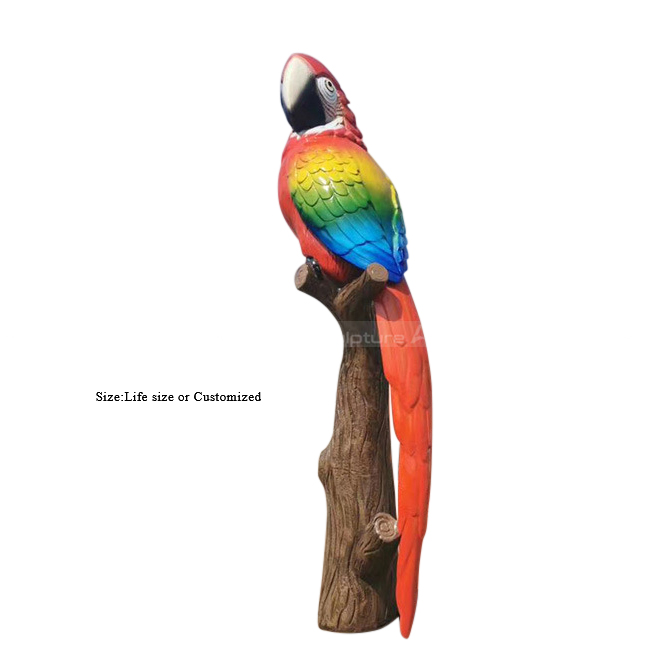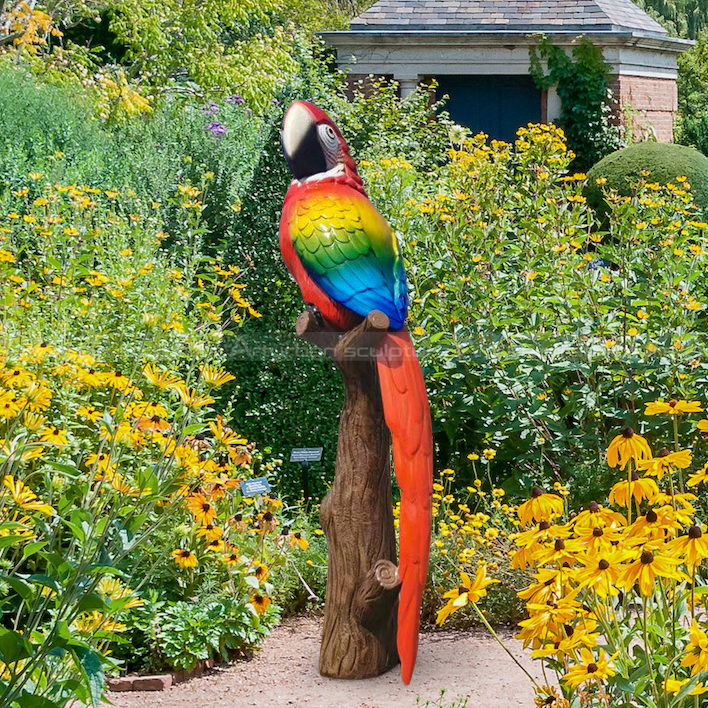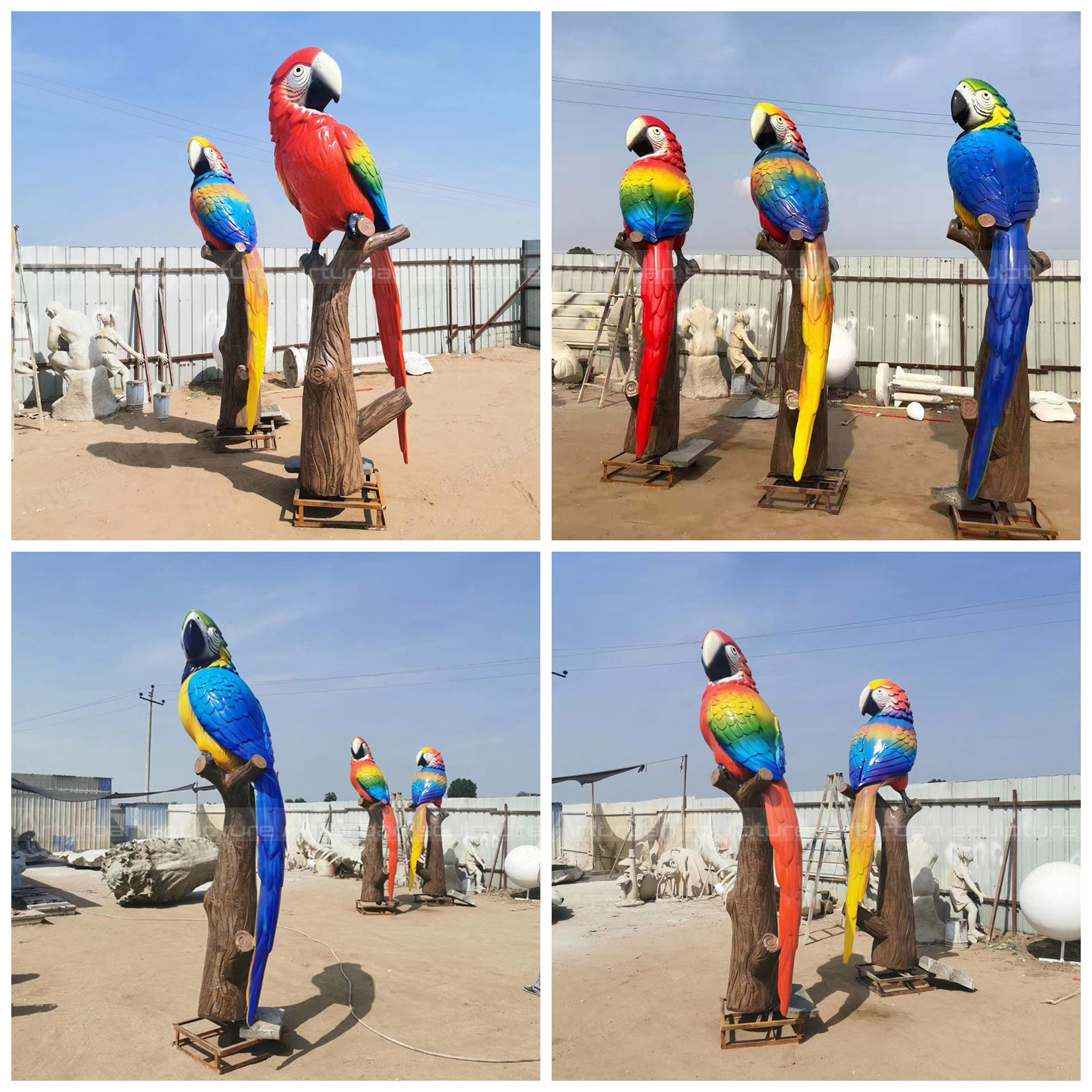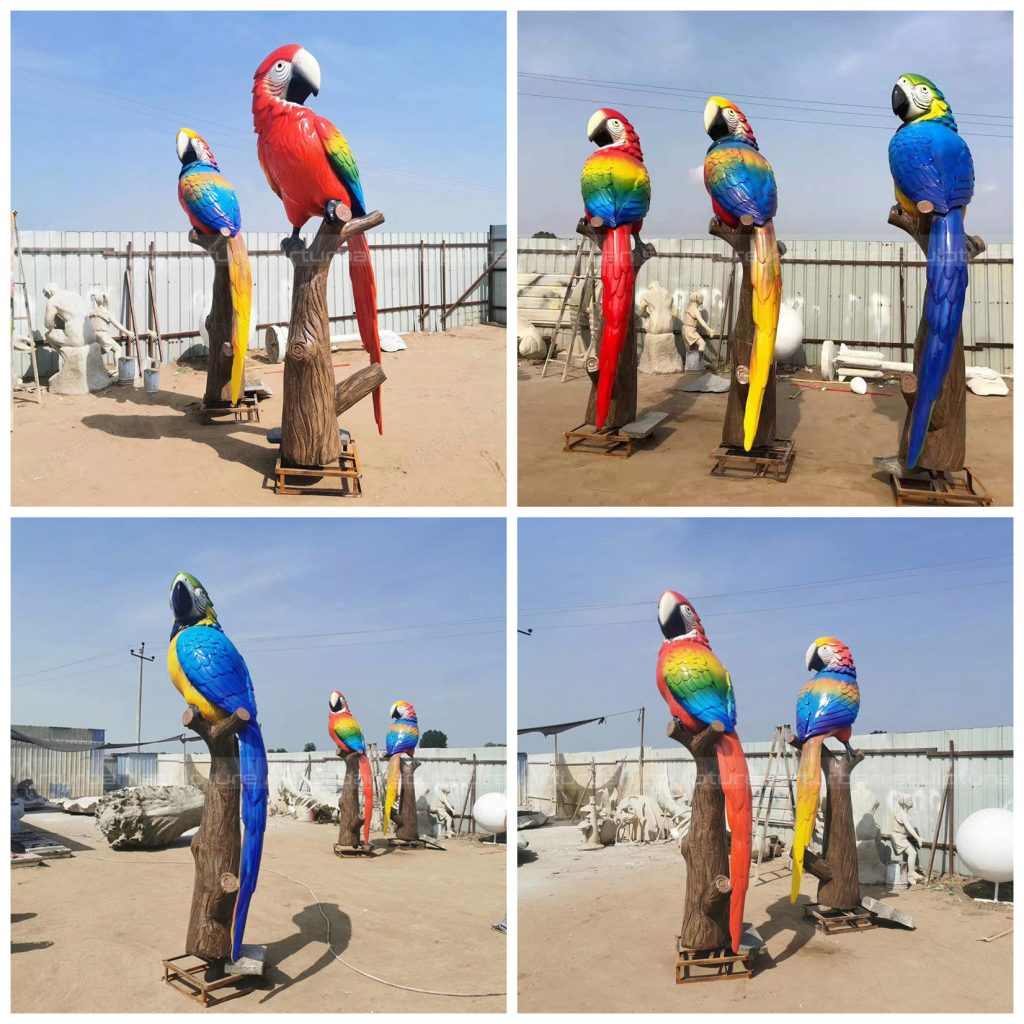 2. Production process
1. Showing the details drawing/ 3D mold for clients confirming.
2. Making clay mold/ foam mold according to drawing/ client's photos/ 3D mold.
3. Making fiberglass/resin sculptures
4. Polishing the surface.
5. Professional painting and take all different views pictures/ videos, show to clients.
6. Packing into wooden cases after clients satisfied with sculptures.
Send us your requirements now, we will reply to your email within 24 hours