1. Introduction of peacock sculpture for garden
The peacock sculpture for garden is an exquisite artwork with a very vivid shape. The peacock stood proudly on the vine,
displaying its magnificence and grace. Peacock feathers are made of bronze, delicate and smooth, shimmering with a metallic
luster. They are like flowing silk, like an abstract art painting. Each feather is full of unique patterns and delicate textures. The
long tail gracefully rests on the vine, giving a feeling of lightness and elegance. The overall posture of the sculpture showcases
the confidence and arrogance of peacocks, as if one could hear the sound of their tails swaying. The bronze peacock sculpture
showcases the grandeur and unique beauty of peacocks through exquisite craftsmanship and exquisite carving.
Bronze peacock sculpture, as a decorative object, has a unique decorative effect. It can become a highlight of indoor or outdoor spaces,
adding a touch of grandeur and artistic atmosphere to the environment. It can be placed in gardens, courtyards, or public places, integrated
with the natural environment, creating a peaceful and elegant atmosphere. At the same time, bronze peacock sculptures can also be placed
in indoor spaces, such as living rooms, offices, or hotel lobbies, adding an artistic atmosphere to the space and showcasing the owner's taste
and unique aesthetic views. Whether as an independent decoration or paired with other elements, bronze peacock sculpture can bring an
elegant and exquisite visual enjoyment to the environment.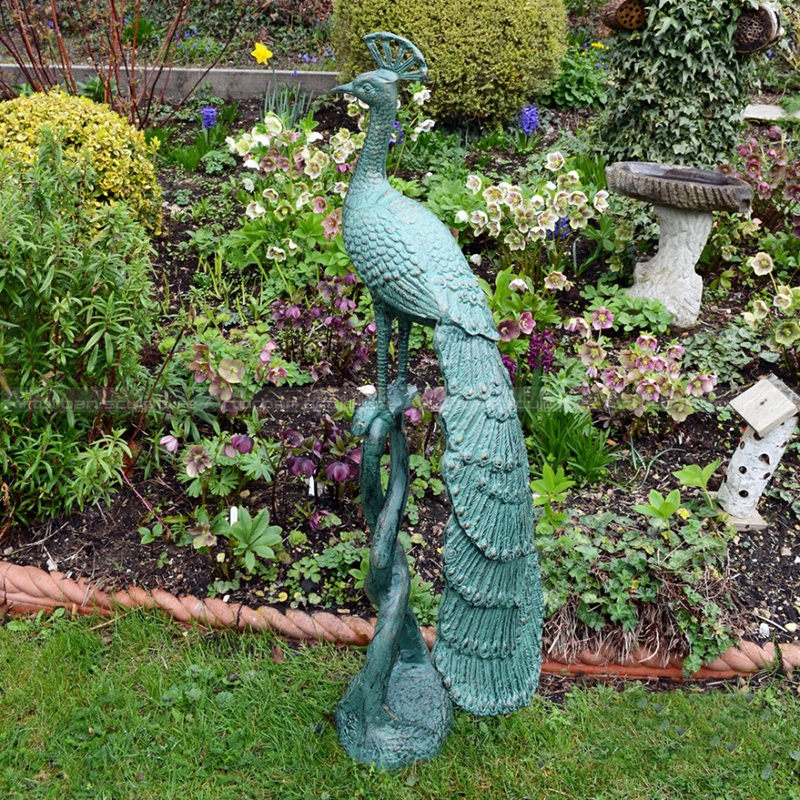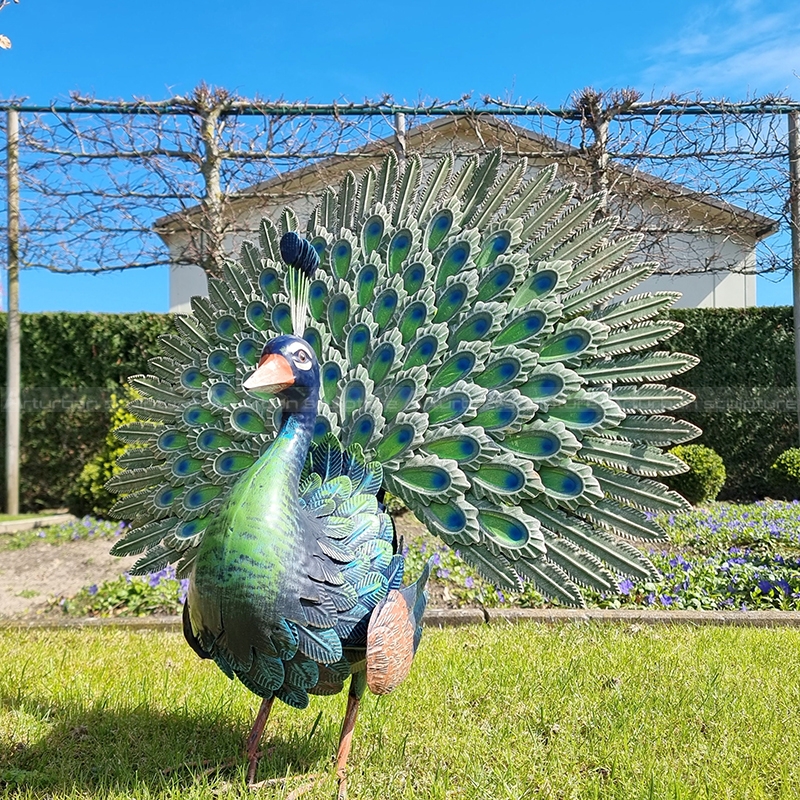 2. Production process
Step1 Design Communication:  You supply us with several photographs with dimensions.
Step 2 Project Consultation: Our team will make a production plan, according to your design, budget, delivery   time,  or any other service.
Our final aim is to supply high quality and cost-saving   sculpture efficiently.
Step 3 Confirm Mold: We will make 1:1 clay or 3D mold,when finished clay mold,i will take photos for   your reference. The clay mold can
modify any details till to your satisfaction.
Step 4 Carving and Polish: We will carving with natural marble according to clay mold. Then polished.
Step 5 Package: Strong wooden crate with waterproof and shockproof foam inside.
Send us your requirements now, we will reply to your email within 24 hours