1. Introduction of steel kangaroo sculpture
This steel kangaroo sculpture has a beautiful form. The appearance of the sculpture is difficult to ignore. It is based on the image
of a kangaroo and reproduces its characteristics in an abstract or realistic manner. Kangaroos are considered a symbol of Australia,
and their bouncing posture and large hind legs are their unique symbols. The stainless steel kangaroo sculpture showcases the
dynamic and elegant posture of the kangaroo through delicate carving and realistic expression. The smooth and delicate lines of the
sculpture create a unique visual effect.
The Life Size Kangaroo Statue has a significant decorative effect. They can be placed in outdoor public spaces, gardens, or indoor
exhibitions, becoming eye-catching decorations. These sculptures not only provide visual beauty, but also convey the meaning of
kangaroo as a symbol of Australia. They represent a wild, free, and unique continent. This decorative effect makes stainless steel
kangaroo sculptures a unique and meaningful artwork, adding a sense of modernity and artistic atmosphere to the environment.
The advantages of stainless steel kangaroo sculpture make it a precious artwork. Stainless steel material endows the sculpture with
durability and stability, allowing it to withstand the test of time while maintaining a good appearance and texture. The corrosion
resistance and weather resistance of stainless steel enable sculptures to maintain brightness and aesthetics under different
environmental conditions.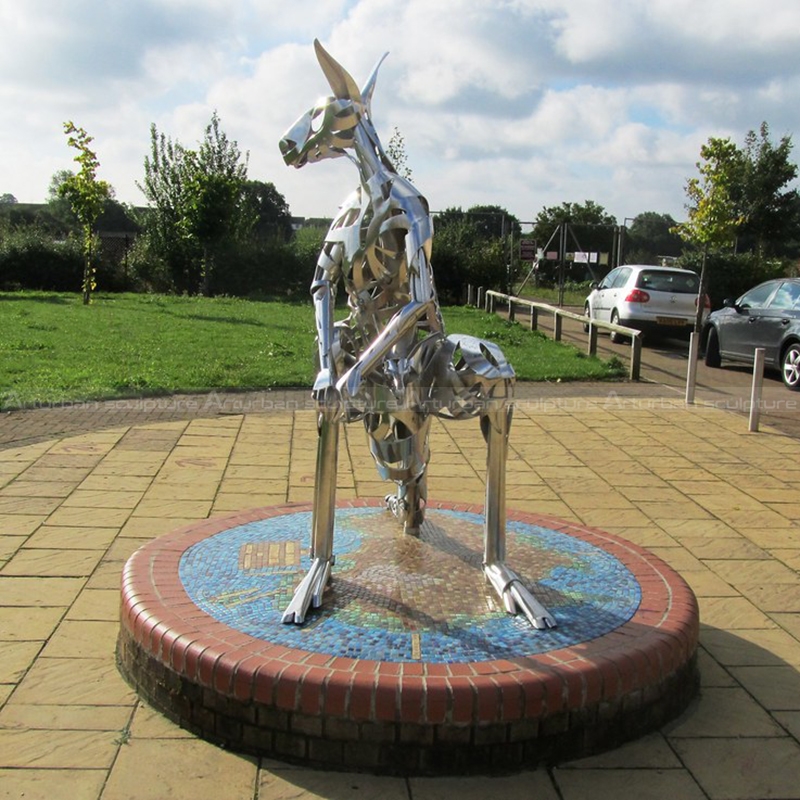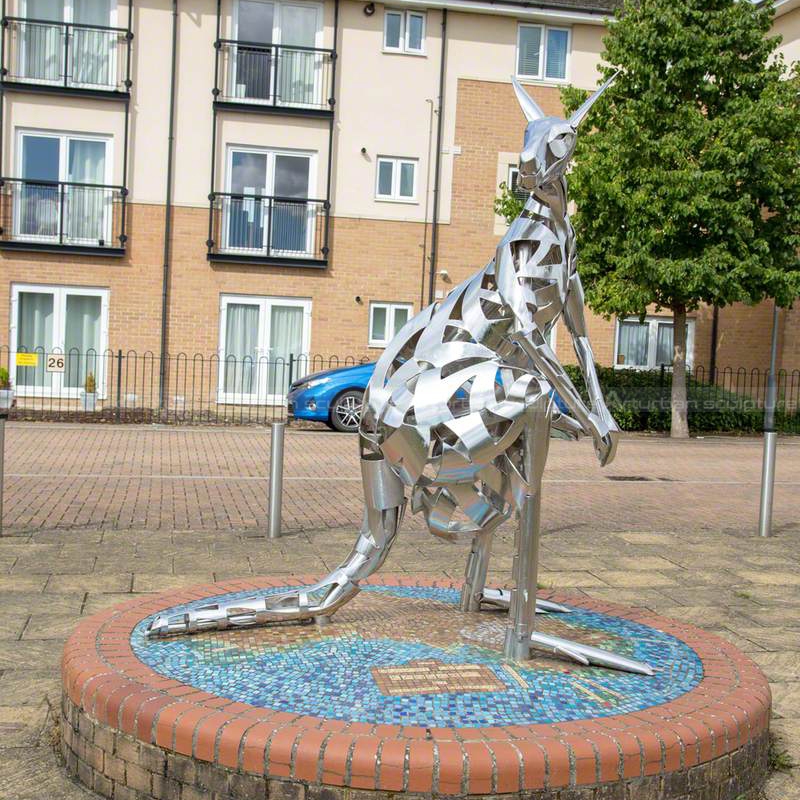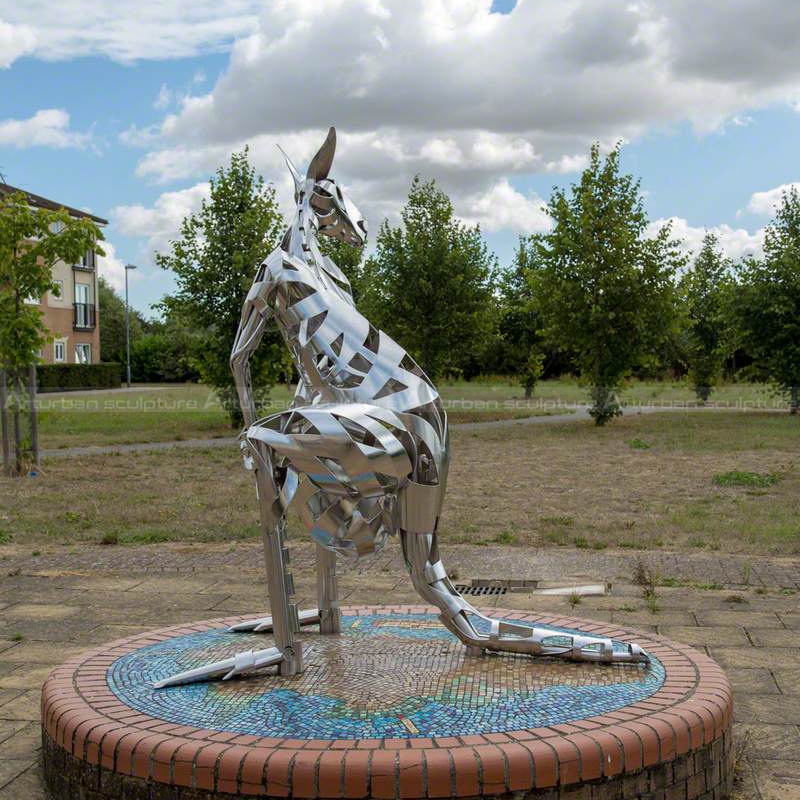 2. Production process
1. Showing the details drawing/ 3D mold for clients confirming.
2. Making clay mold/ foam mold according to drawing/ client's photos/ 3D mold.
3. Making fiberglass/resin sculptures
4. Polishing the surface.
5. Professional painting and take all different views pictures/ videos, show to clients.
6. Packing into wooden cases after clients satisfied with sculptures.
Send us your requirements now, we will reply to your email within 24 hours