1. Introduction of white goat statue
This is a white goat statue. Fiberglass sheep sculpture is a very beautiful artwork. They are made of fiberglass,
so they can have high durability and stability. This material can also be made into a smooth surface, making the
sculpture look very smooth and beautiful. Fiberglass sheep sculptures are usually white, and this color is very
pure and elegant, suitable for various occasions and environments. Due to their smooth surface, they are easier
to clean and maintain, making them a very practical art form.
The decorative function of fiberglass sheep sculpture is very extensive. It can not only be placed as a home decoration
in living rooms, bedrooms and other places, but also be used for decoration in shopping malls, parks, squares and other
places. In shopping malls, fiberglass sheep sculptures can be placed in the brand image area to create an elegant and
fashionable brand atmosphere; In parks and squares, it can be placed in green belts, lawns, and other places to add an
artistic atmosphere and make people feel the beauty of art.
There are many advantages to making fiberglass sheep sculptures. Firstly, its material, fiberglass reinforced plastic,
has the characteristics of light weight, durability, and corrosion resistance. Compared to traditional materials such
as stone and wood, it has higher safety and service life. Secondly, the production technology of fiberglass sheep
sculptures is mature and can be made through molds, with high production efficiency, low cost, and short production
cycles. Finally, fiberglass sheep sculptures have good decorative effects, which can be achieved through different
shapes and colors.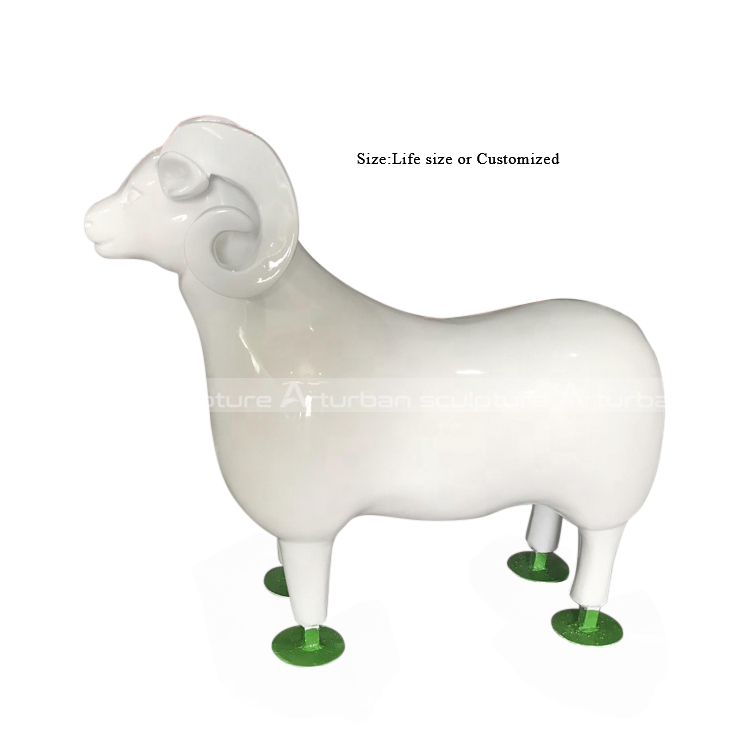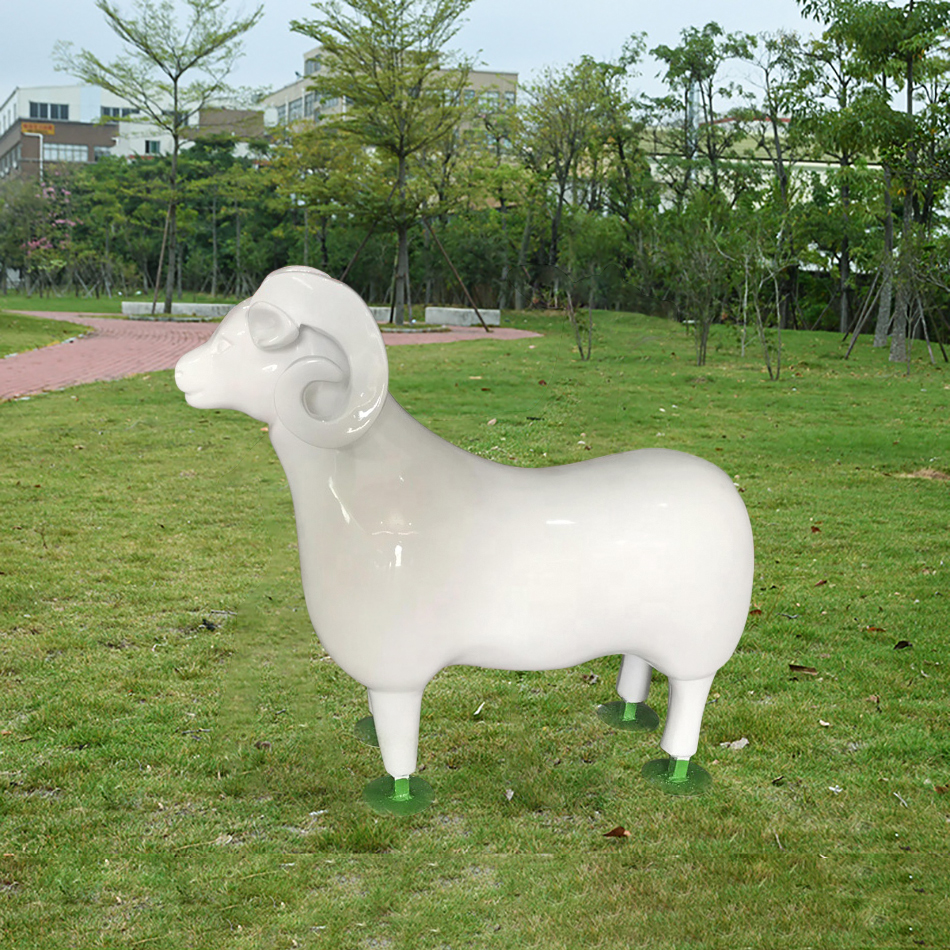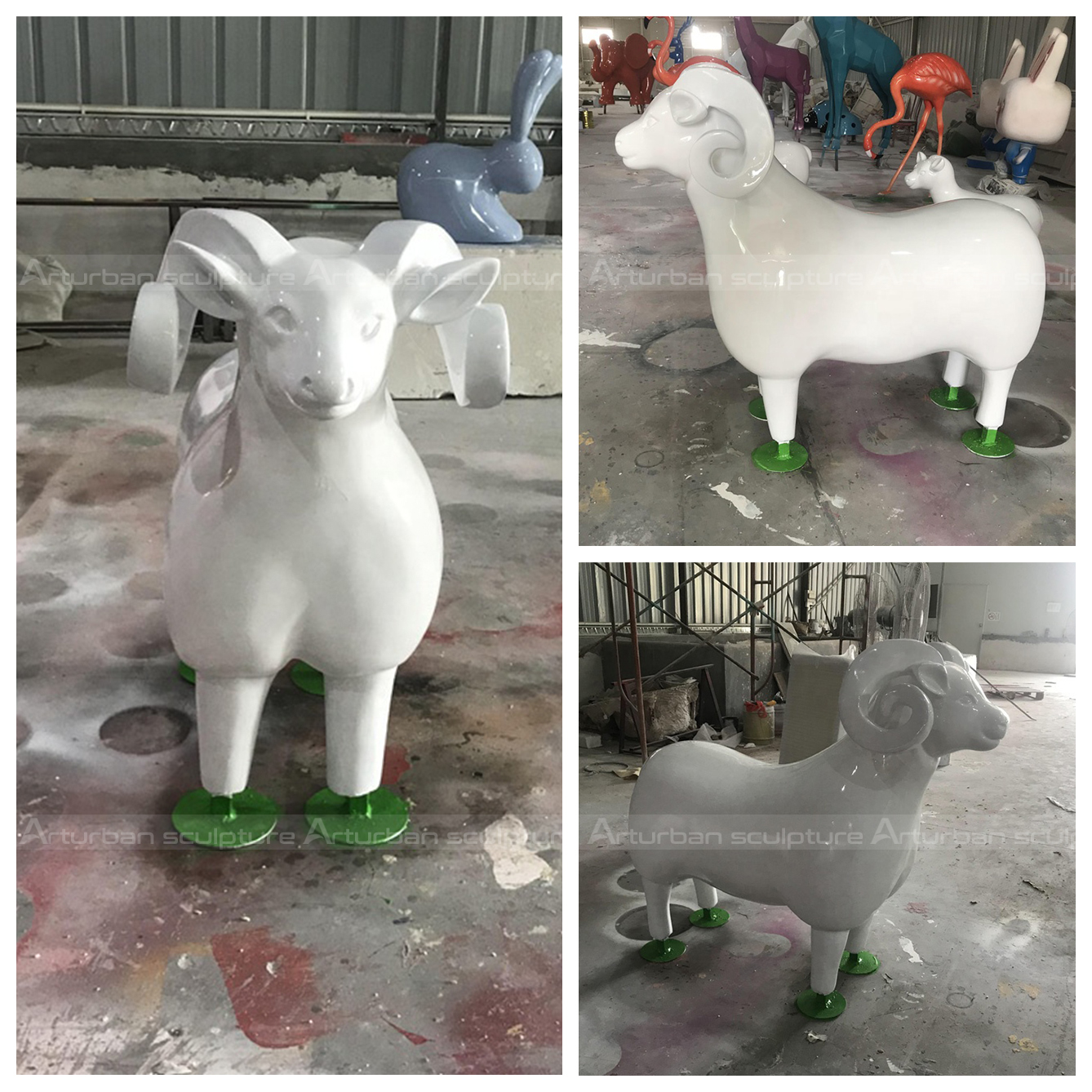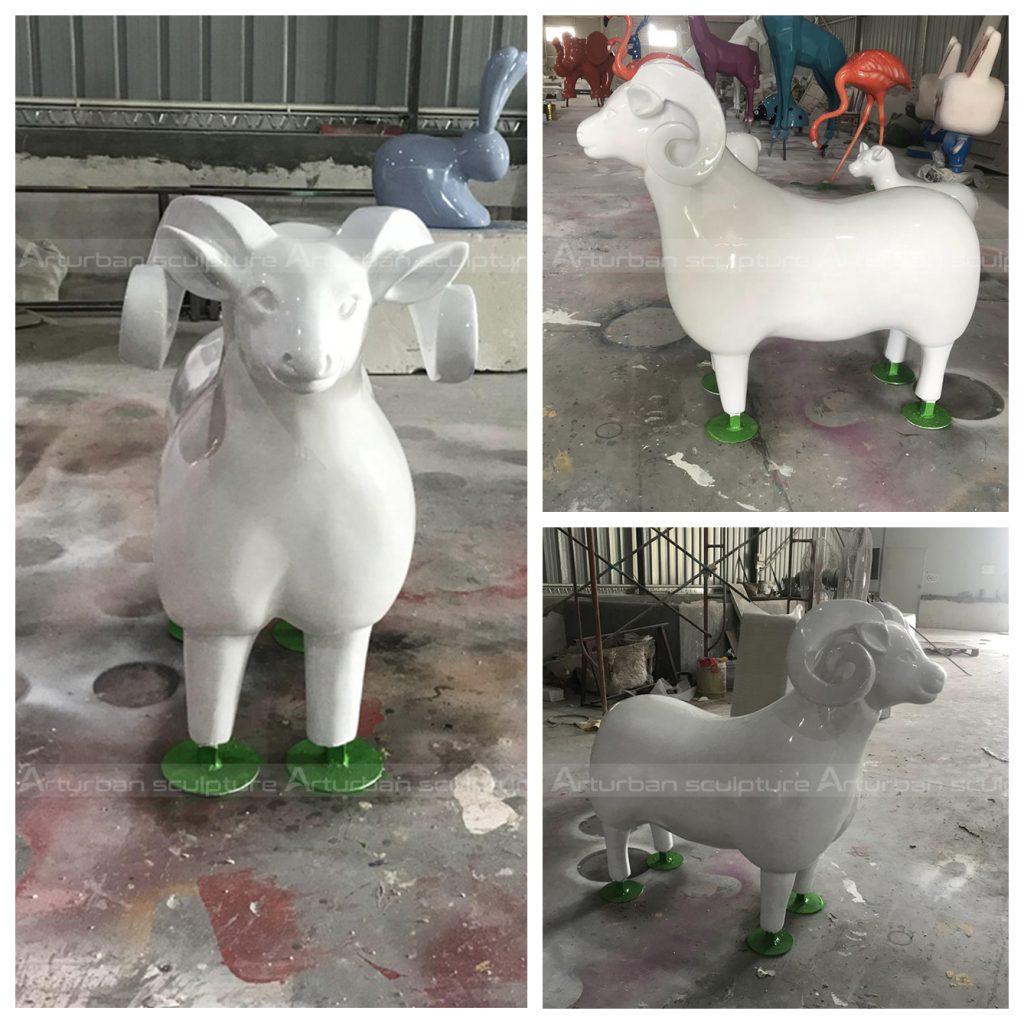 2. Production process
1. Showing the details drawing/ 3D mold for clients confirming.
2. Making clay mold/ foam mold according to drawing/ client's photos/ 3D mold.
3. Making fiberglass/resin sculptures
4. Polishing the surface.
5. Professional painting and take all different views pictures/ videos, show to clients.
6. Packing into wooden cases after clients satisfied with sculptures.
Send us your requirements now, we will reply to your email within 24 hours