1. Introduction of woman with dolphin statue
This is the woman with dolphin statue. It depicts a beautiful scene where a huge dolphin swims across the blue ocean, with a woman
wearing a long dress sitting on its back and her hair flowing with the sea breeze. The woman's hand gently caressed the dolphin's head,
as if communicating with it. The dolphin swam forward with a graceful posture, as if freely shuttling through the sea. The lines of the
entire sculpture are smooth and natural, with realistic shapes, giving people a profound visual impression. This sculpture not only has
ornamental value, but also embodies a beautiful vision of harmonious coexistence between humans and nature. It is a beautiful work
full of artistic sense and connotation.
This Large Dolphin Statue is suitable for placement in public places with ocean themed themes, such as seaside parks, aquariums, etc.
Its sculptural design is lifelike, full of vitality and beauty, and can bring visual and spiritual pleasure to tourists, adding charm and cultural
connotations to the scenic area. In addition, it is also suitable as an indoor or outdoor artwork decoration, bringing a fresh and natural
atmosphere to the home or office environment. No matter where they are placed, bronze dolphins and women's sculptures will bring
people the enjoyment of beauty and cultural nourishment.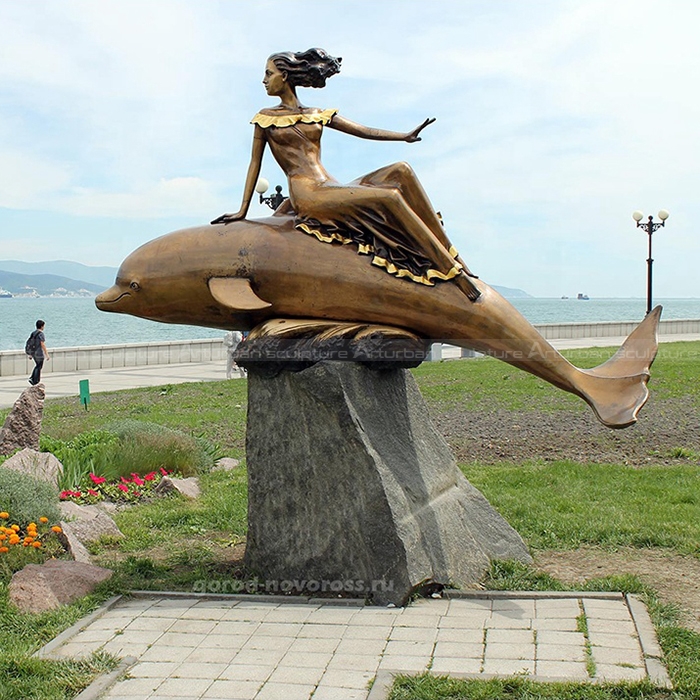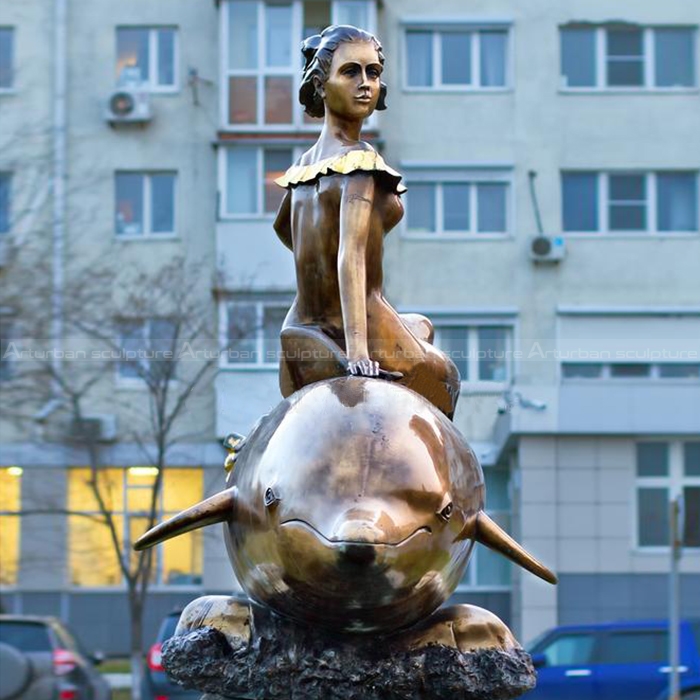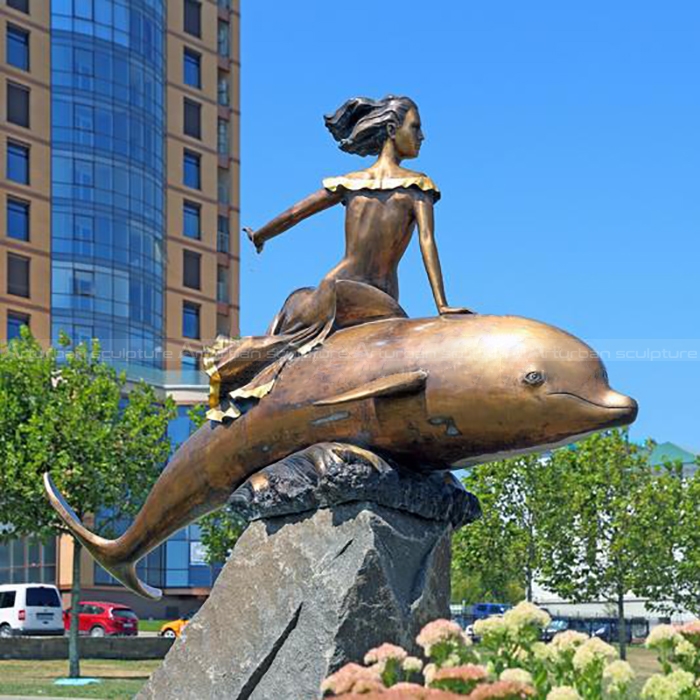 2. Production process
Step1 Design Communication:  You supply us with several photographs with dimensions.
Step 2 Project Consultation: Our team will make a production plan, according to your design, budget, delivery   time,  or any other service. Our final aim is to supply high quality and cost-saving   sculpture efficiently.
Step 3 Confirm Mold: We will make 1:1 clay or 3D mold,when finished clay mold,i will take photos for   your reference. The clay mold can modify any details till to your satisfaction.
Step 4 Carving and Polish: We will carving with natural marble according to clay mold. Then polished.
Step 5 Package: Strong wooden crate with waterproof and shockproof foam inside.
Send us your requirements now, we will reply to your email within 24 hours