Fairy story of Ganesha God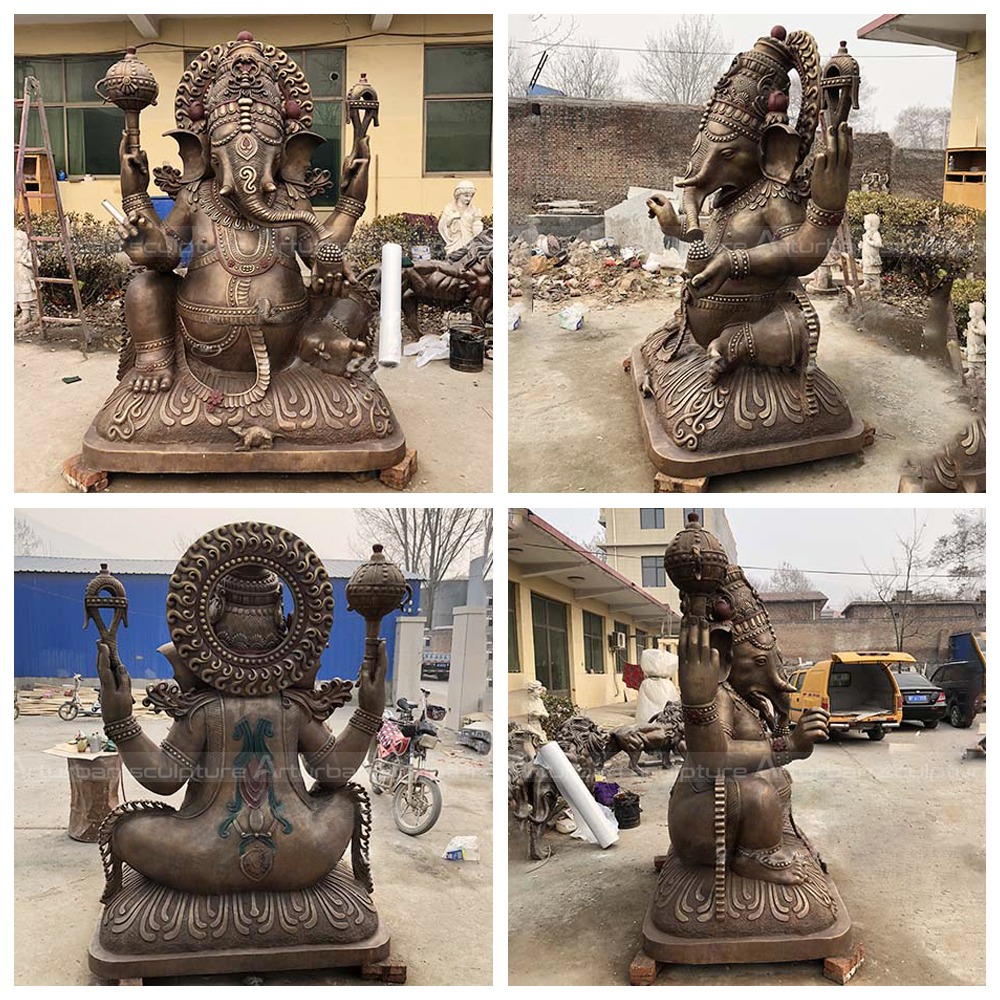 This is the 5 feet ganesh statue. Ganesh, the son of Shiva and Parvati. It has a curved trunk and big ears on his face, on the belly of a four armed man. He is the master of success and the Exorcist of evil and obstacles. He worshipped as the God of education, wisdom and wealth.
Ganesh's head symbolizes atman or soul, which is the highest reality of human existence, and his body symbolizes Maya or human secular existence. The ganesh symbolizes wisdom, the trunk represents the universe, and the symbol of the reality of the universe.
In his upper right hands, Ganesh holds a whip, which helps him push human beings forward on the eternal road and remove obstacles. in the upper left hands of Ganesh is a gentle tool that can catch all difficulties. Ganesh's broken Ivory like a pen in his lower right hand is a symbol of sacrifice. He break it for writing Mahabharata, one of the two main texts of Sanskrit. In the other lower left hand, the rosary indicates that the pursuit of knowledge should be continuous.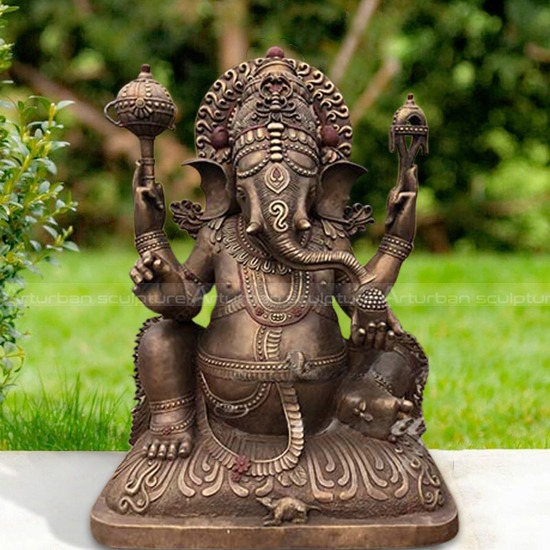 The elephant god's neck also hung with several chains. They are long and dragged to his abdomen. This means that the elephant god's belly can accommodate everything in the world. All the "can" and "can't" (fate) in the universe are in the elephant god's belly.
Laddoo or sweet behind him represents atman's sweetness. His ears said that he would always hear the prayers of loyal people. The snake around the waist represents various forms of energy. He is modest enough to ride on the lowest creature, a mouse.
The details of 5 feet ganesh statue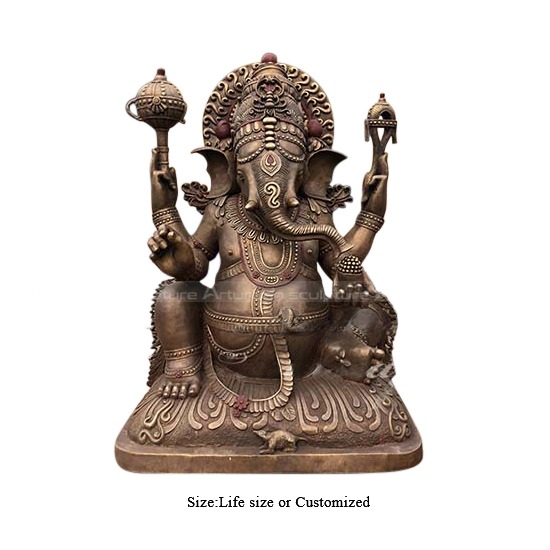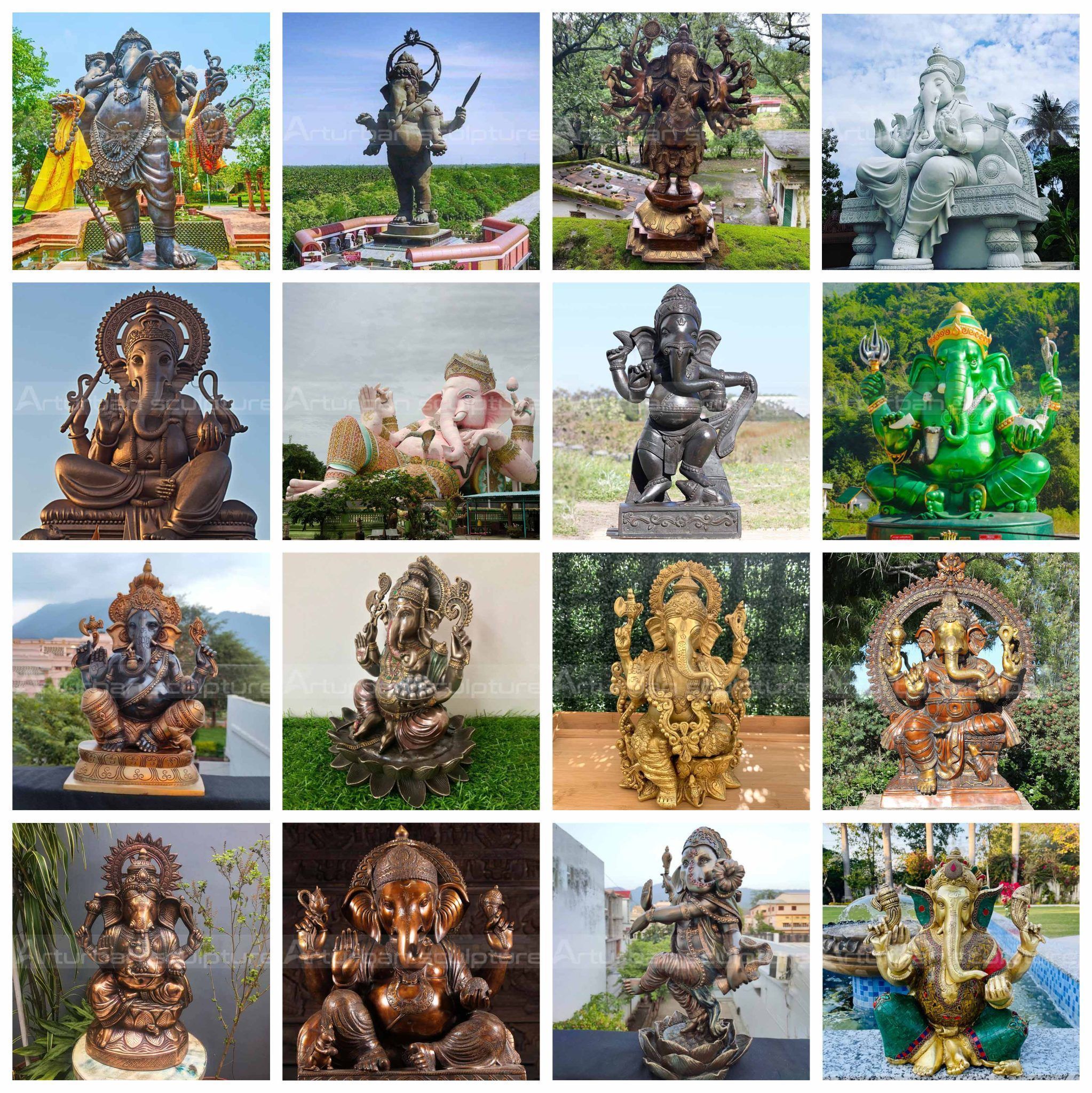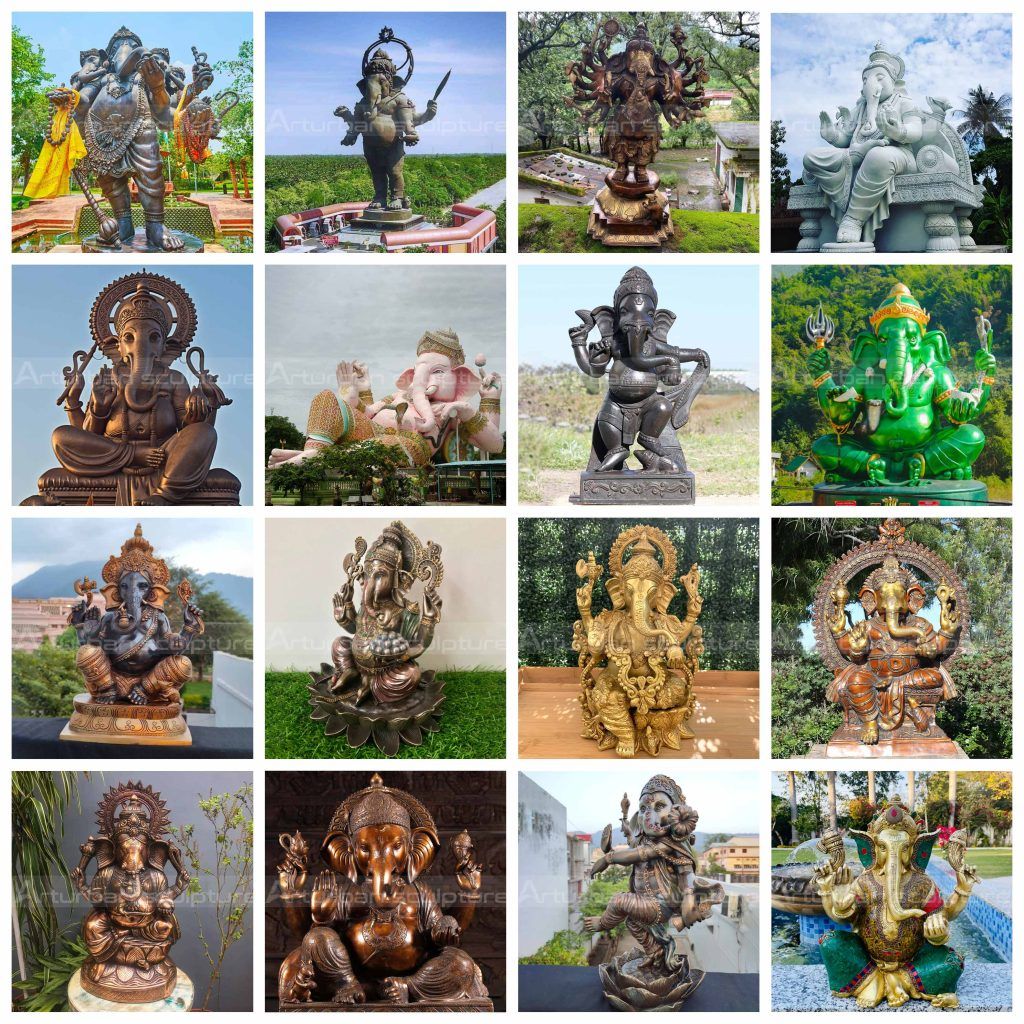 Send us your requirements now, we will reply to your email within 24 hours