Botero's figure sculpture art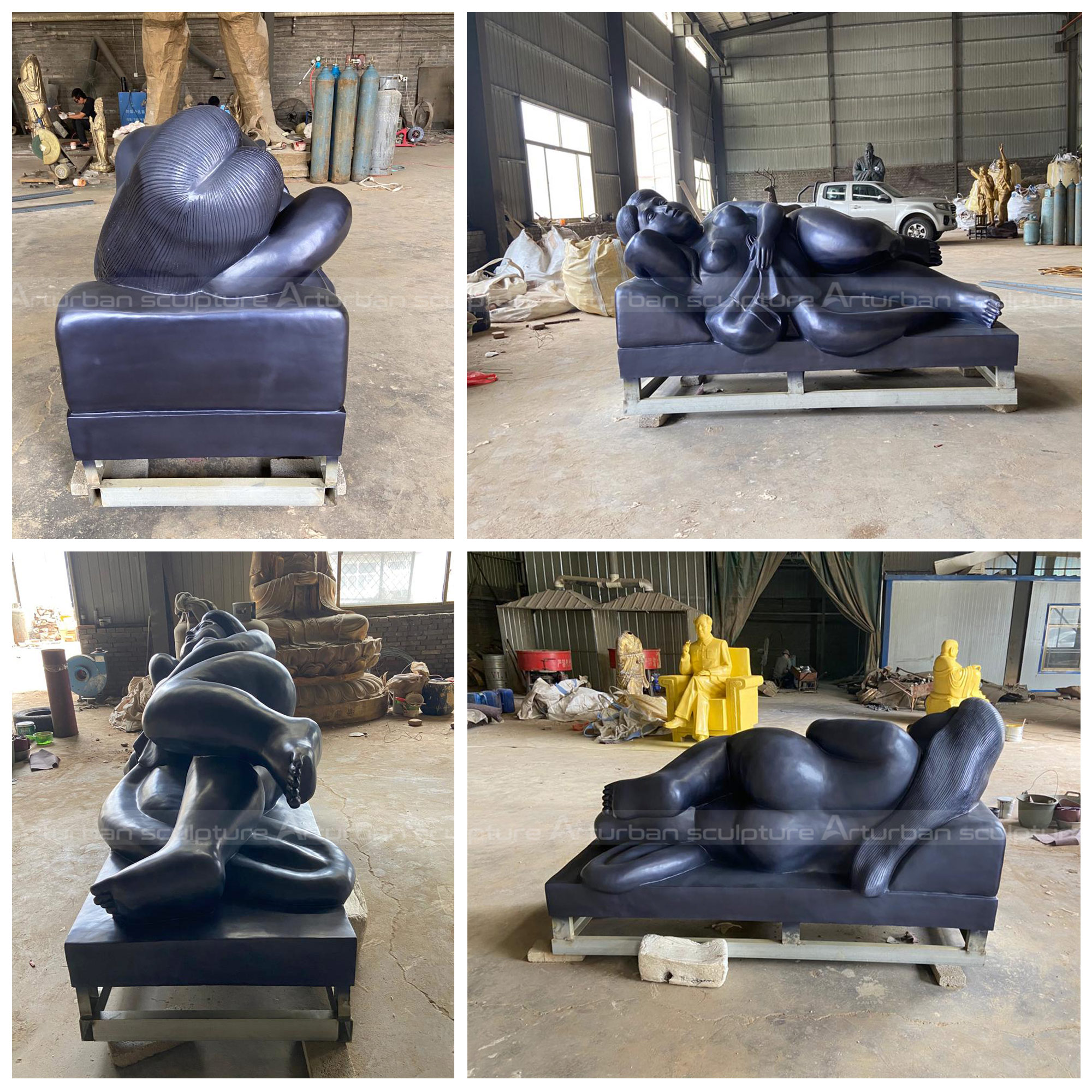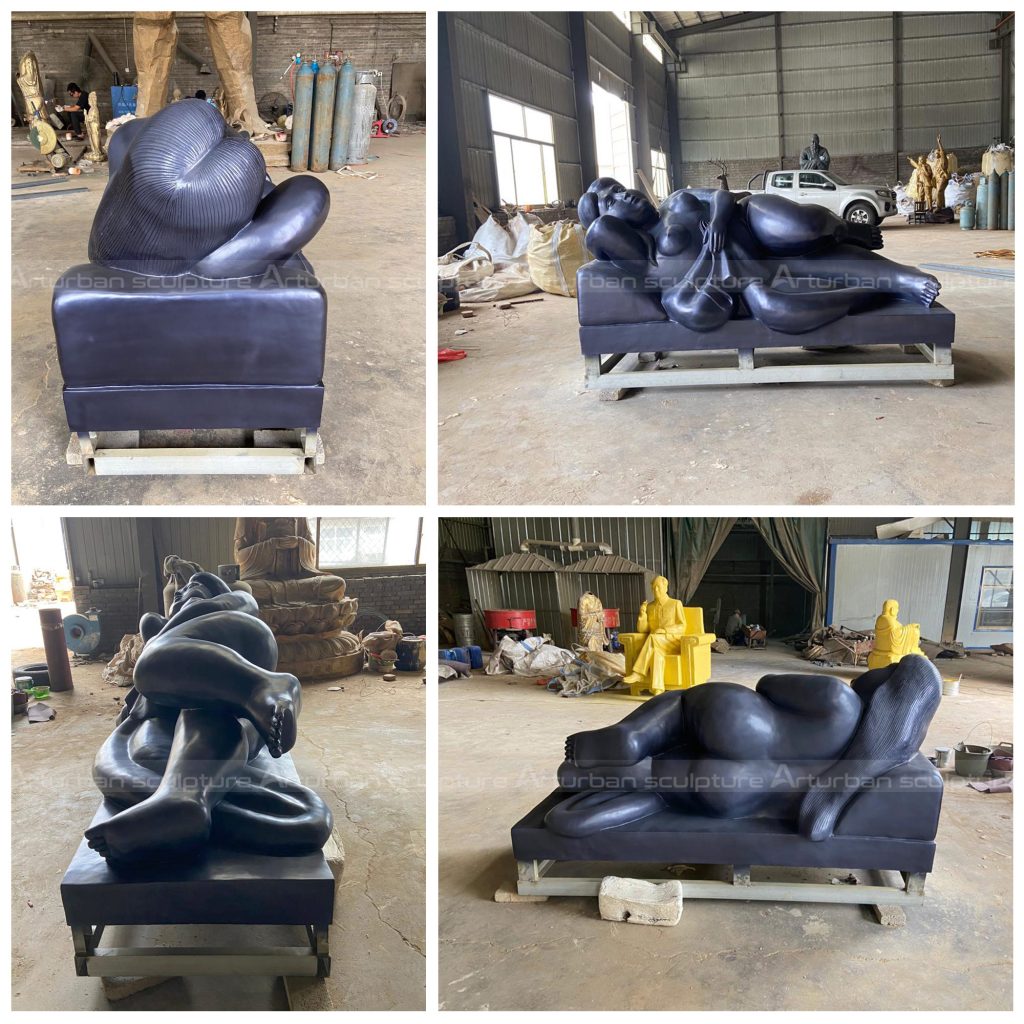 Botero Woman Sculpture is a famous artwork of Fernando Botero of Columbia. He is now a well-known giant in the art world. His works are met with audiences in major cities around the world every year. His unique sculpture style has been deeply rooted in the hearts of the people. It is fat. Animals, fruits, musical instruments and even human bodies can show a "round" appearance through his hands. This full-bodied artistic feature is also known as "Botero style".
Botero woman sculpture is the woman lying on her side created by Botero. Many of his sculptures are with the inspiration of the female body. Botero explained: sensual appeal has nothing to do with sex. He can also create male bodies, but it is all due to the needs of the theme. For example, Adam and Eve (oil painting and sculpture), he likes to create female bodies, because women can express soft sensuality and beauty. You can touch the sculptures and feel the sweet and feminine beauty. These sculptures look very comfortable and make people want to smile unexpectedly. This feeling is probably what we often call "healing feeling"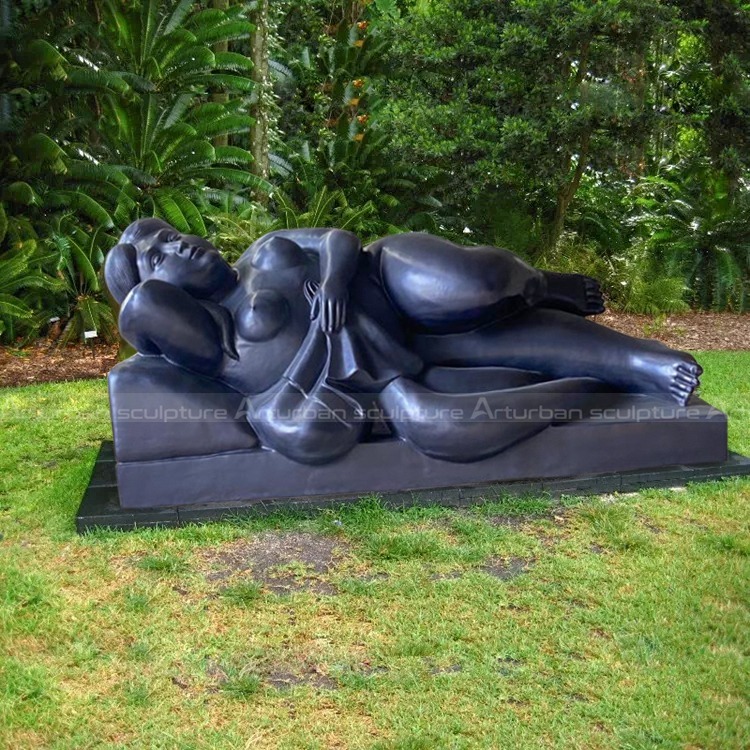 "The woman lying on her side" is undoubtedly a typical portrayal of Botero's style, and it is also an important branch of the image of "naked women" in the history of art. From the Venus of Willendorf, to the goddess created by Titian and Rubens in the Renaissance and Baroque periods, to the rich female images created by contemporary artist Jeanne Saville, sexy and plump female images have run through the whole art history. Botero obsessed with studying the works of European masters when he was young, and was good at depicting this classic female theme. On this basis, he added his own unique opinions, thereby sublimating a new style.
Sculpture details of the woman lying on her side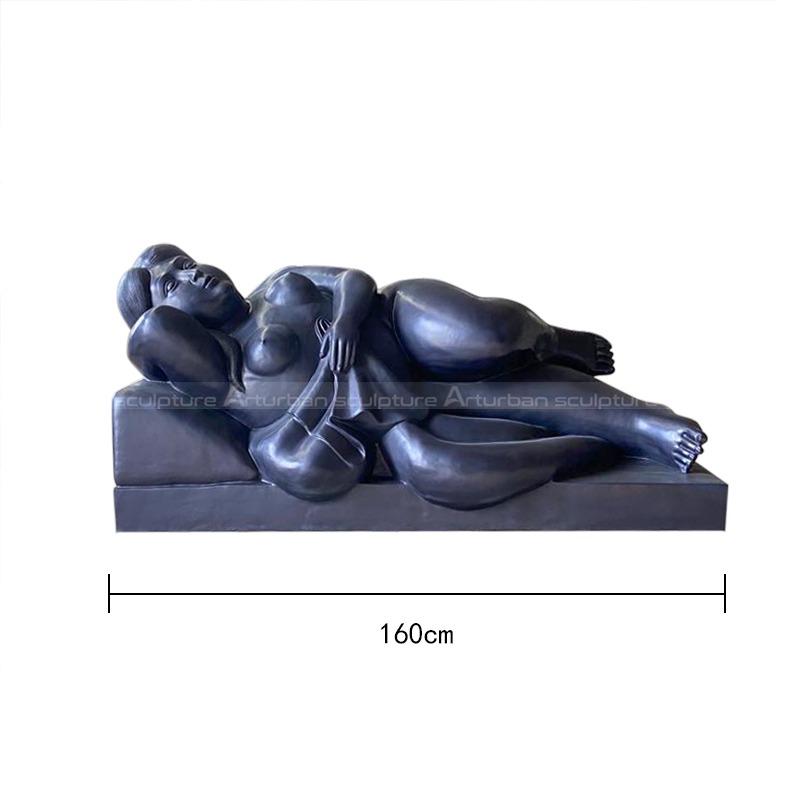 The woman lying on her side represents the beginning of Botero's creation of this kind of plump female sculpture. The work shows an elegant young woman lying on her side, with wrinkled interlining under her body, which echoes her posture of bending her legs and lying on her side. From the back, it seems to be a study of curves. The hair hangs neatly behind her back, and the lines of her hips and legs are full of flesh. By depicting the rounded and plump body of women, the woman lying on her side embodies the true essence of Botero's Art – real and strong sensory enjoyment.
Botero woman sculpture sculpture is a reproduction of the "woman lying on her side" carefully produced by our Arturban sculpture foundry, which highly restores Botero's style and form. The round curve of this sculpture, the fat breasts and buttocks, represents unrestrained art. Put it in the garden, square, city… To show the deep beauty of life.
Send us your requirements now, we will reply to your email within 24 hours