Moose sculpture with unique personality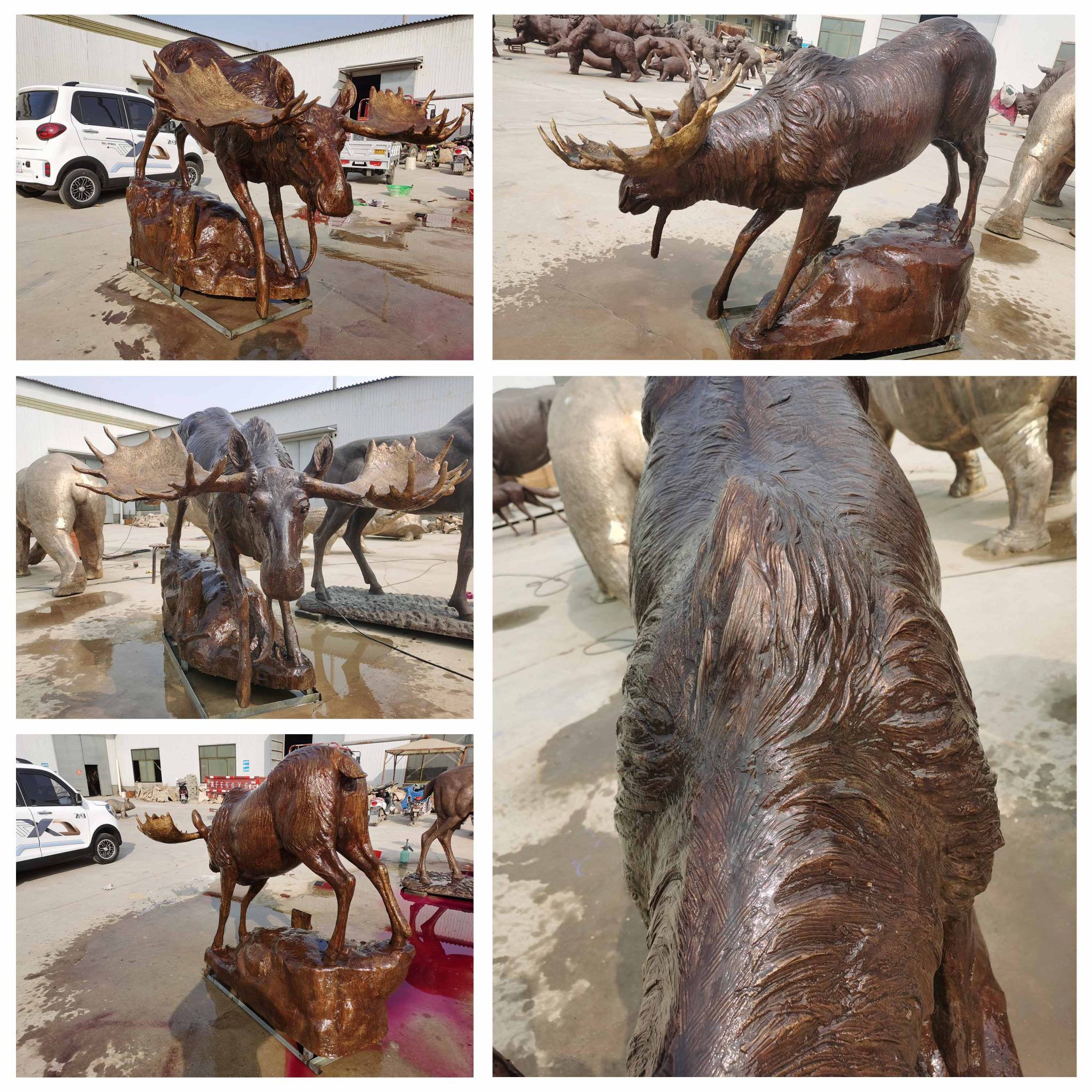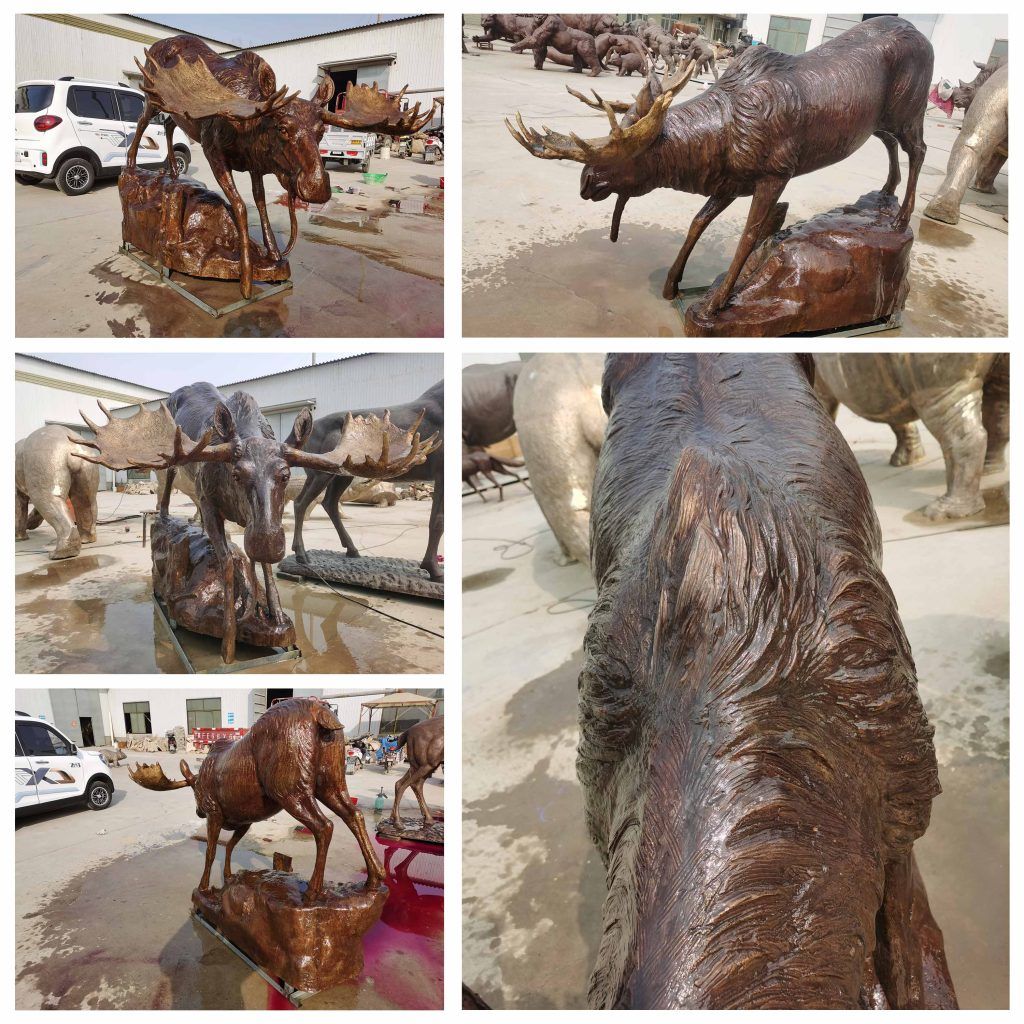 Brass moose sculpture has always been a favorite product, whether it is a hunting ground, a zoo, or even a holiday decoration.
Moose is the largest deer family animal in the world. It is characterized by male palm antlers. The name of the moose is taken from the fact that its shoulder is higher than its buttock, which is similar to the camel. The bronze male moose sculpture has a strong physique and a beautiful antler, forming a beautiful landscape in the lush grass garden.
Detail of the moose sculpture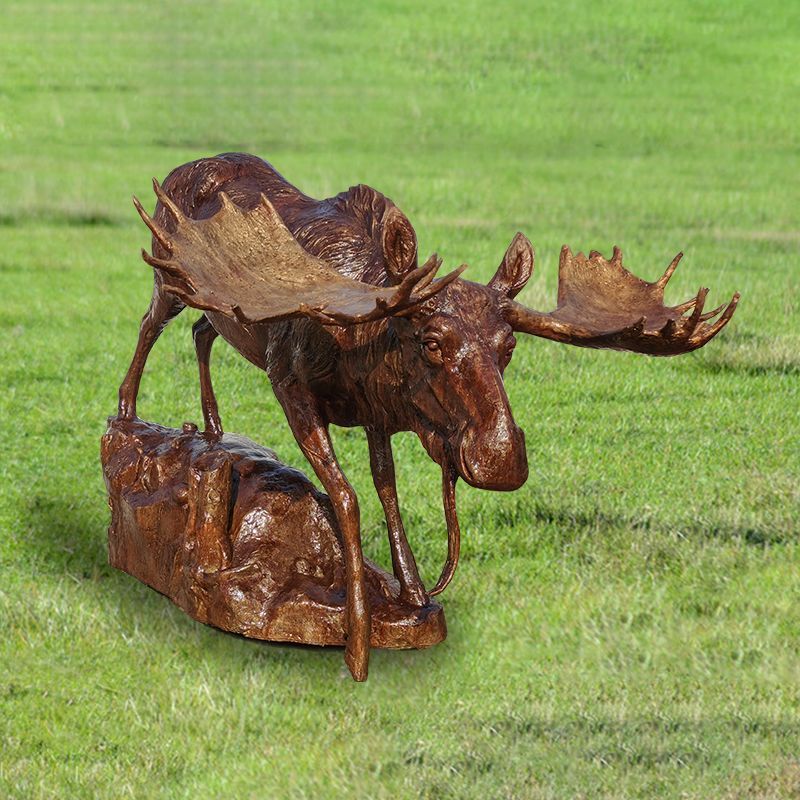 We can see the exquisite details of the large outdoor moose statue. The broad and serrated antlers are very vivid. The slender limbs step on the rocks, walk down, and look forward. Its slow pace and action show the leisurely posture of the moose. The hair of the body is clear, and the long hair under the neck is impressive. Its unique shape not only shows the magic of nature, but also shows its unique wild beauty.
This sculpture is made by our Arturban sculpture factory. It not only has smooth and natural lines and elegant shapes, but also the exquisite details reflect the artist's interest in rare animals. As well as shows the creative skills and expressive tension. Through the use of color to improve the texture of metal, so as to achieve the visual effect of hair one by one, our professional masters can make the bronze sculpture show many brilliant colors.
The decorative effect of moose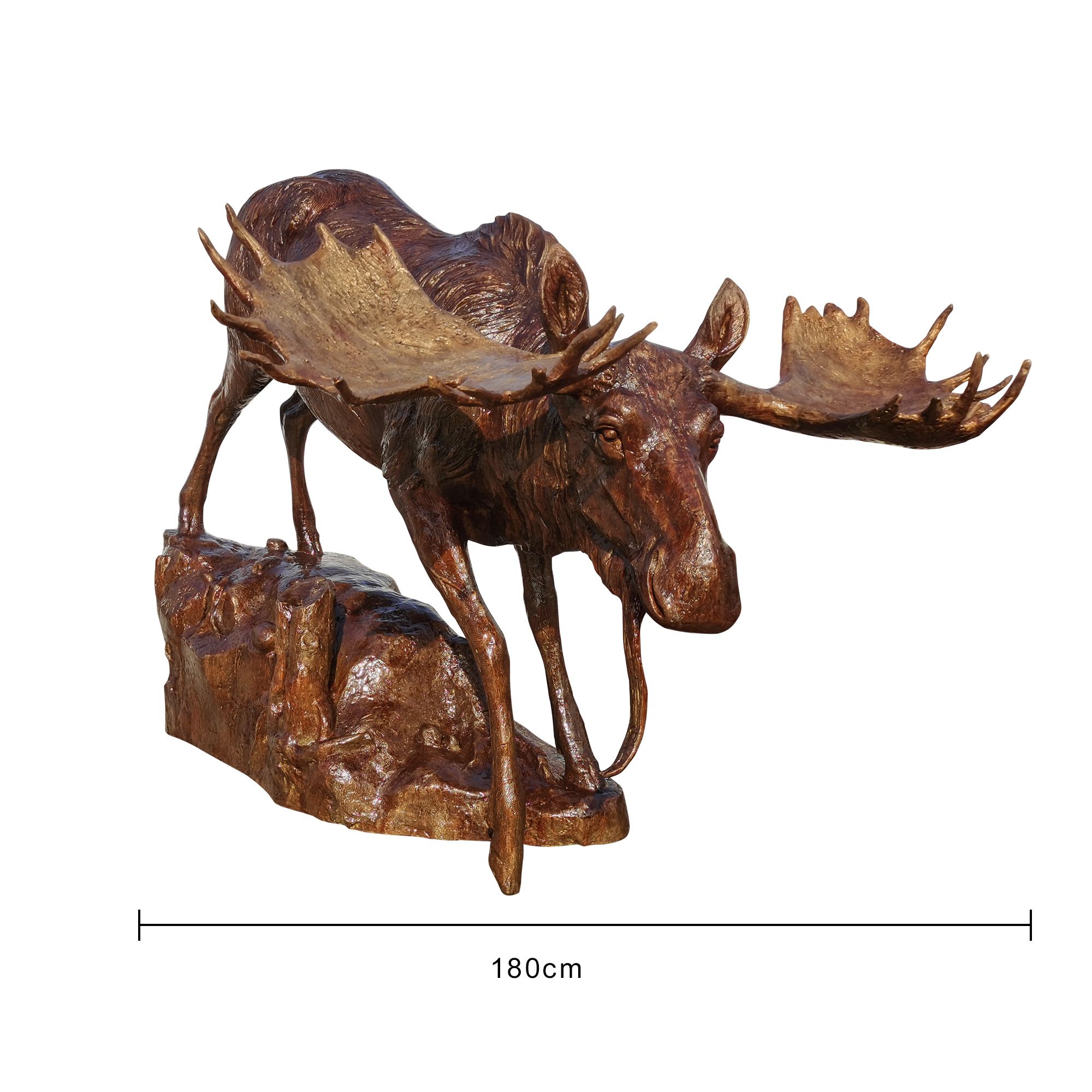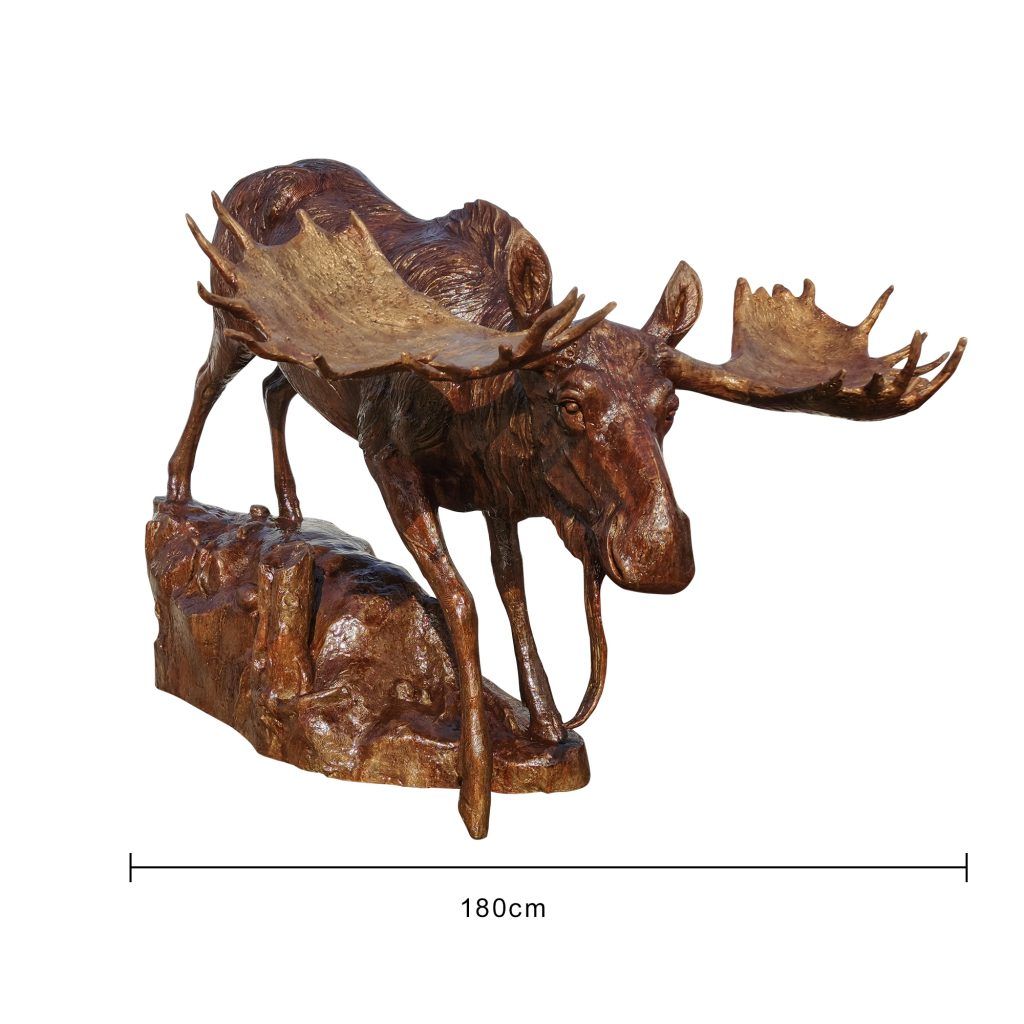 No matter where this moose sculpture placed, it will become a beautiful scene. If you put it in a garden, park or zoo, passers-by will stop to see such a leisurely moose sculpture. It will make pedestrians feel this relaxed atmosphere, slow down their pace, walk in the garden, and feel relaxed and happy. When you enjoy the surrounding scenery, you can find its beauty and have a different taste.
The significance of placing such a sculpture in an outdoor place is to bring you a relaxed mood. It will cure you and make you full of vitality when you tired, depressed and under great pressure in life, and when you walk in the garden to relax. If you want to know more about sculpture, welcome to Arturban sculpture factory. We have a variety of sculpture types for you to choose from and add fun to your life.
Send us your requirements now, we will reply to your email within 24 hours