The position of FRP geometric lion statue in the decoration field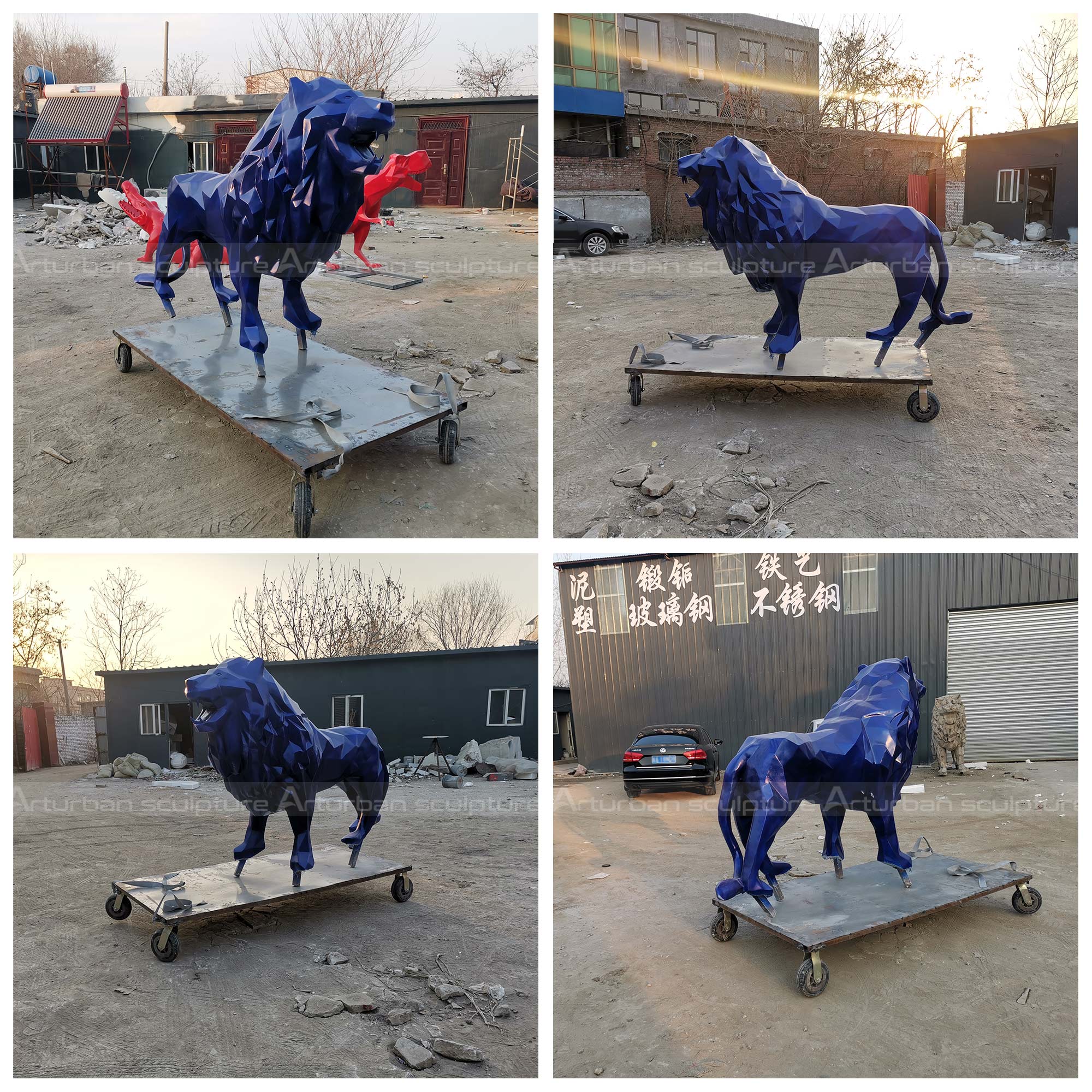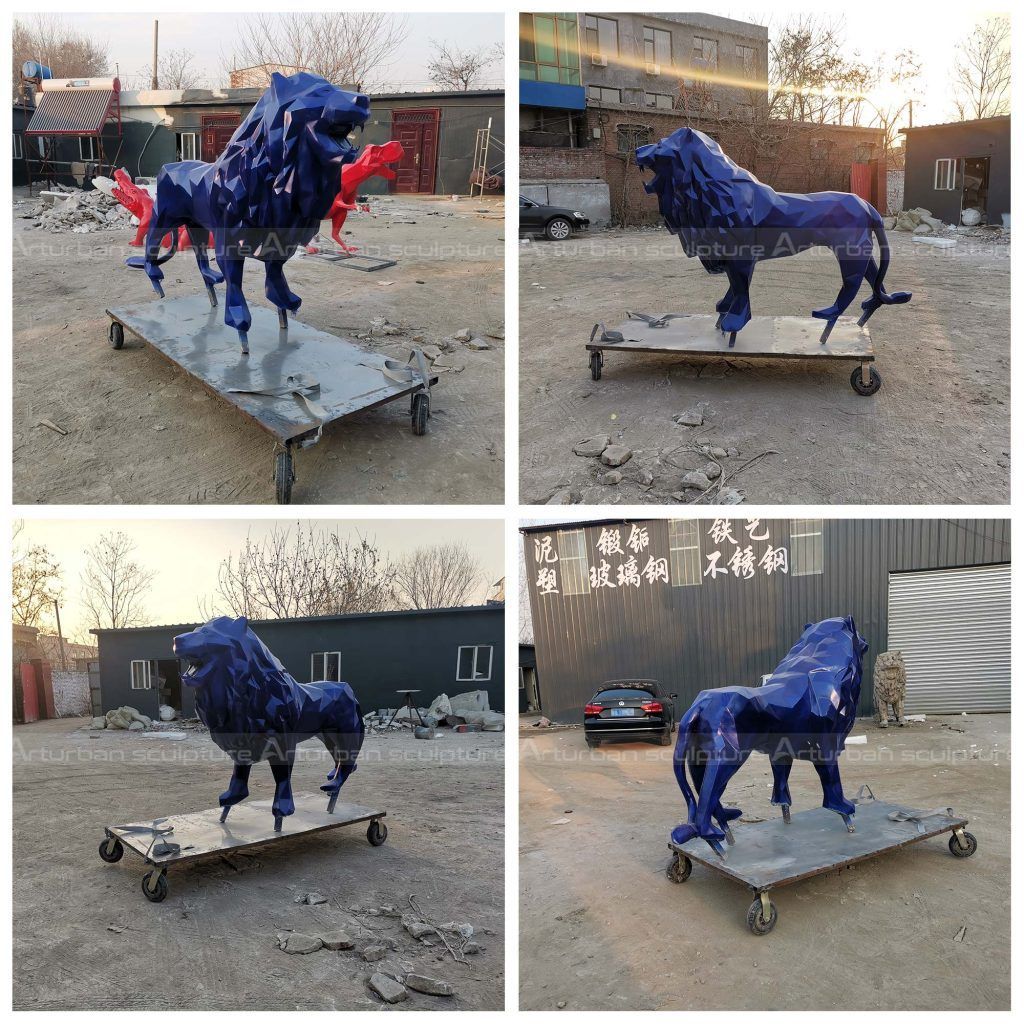 Geometric lion statue is a very beautiful sculpture. They all have their own characteristics. We should better maintain it. The geometric lion sculpture is a kind of garden landscape sculpture. It enriches the landscape of the park, shapes the image of the park, and integrates with the park to make the park more cultural and interesting. The lion is a common auspicious animal and is the embodiment of wisdom and strength. It has the meaning of auspiciousness, prosperity and endless life. It symbolizes status, dignity and peace.
The characteristics of FRP geometric lion sculpture are simple and rich. The application process of cut animal sculpture is not only paint, but also polishing, wire drawing, mirror, etc. the specifications and applicable areas are not fixed. This is also the meaning of various FRP animal sculptures, which is also the aesthetics of FRP sculptures.
Lion lawn ornament plays a very important and key role in our life. FRP geometric lion has become an aesthetic art for animals, and plays a very important role in urban sculpture and garden sculpture. The shape of the FRP geometric lion is majestic and grand. It is also a symbol of imperial power. Because the lion is the king of beasts, it is strong and powerful. It is can not only ward off evil, but also bring good luck. The lion's head is decorated with mane, and its neck is hung with bells. It is muscular and majestic. It shows its majestic and vigorous posture.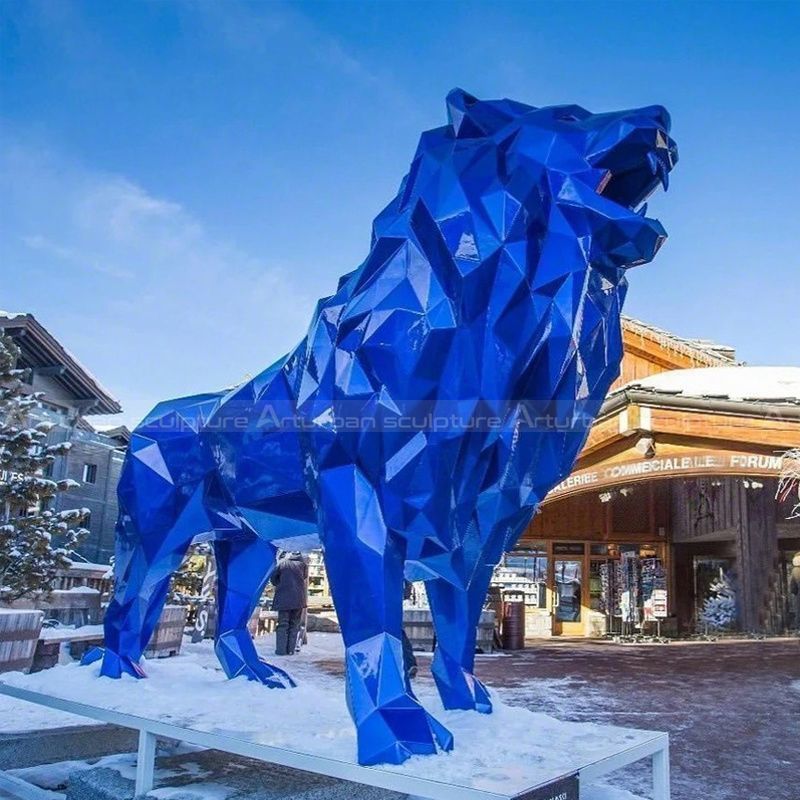 Details of blue FRP geometric lion sculpture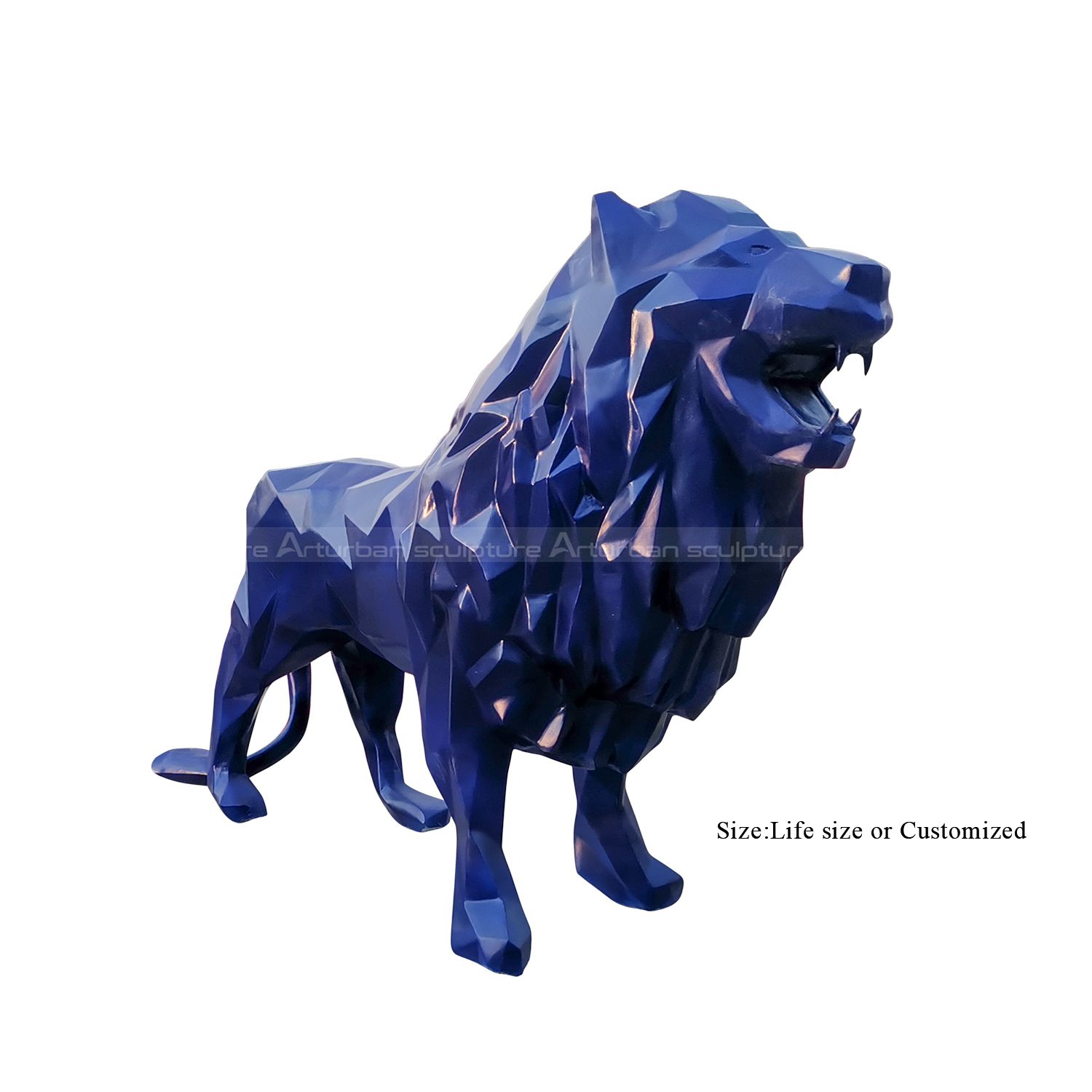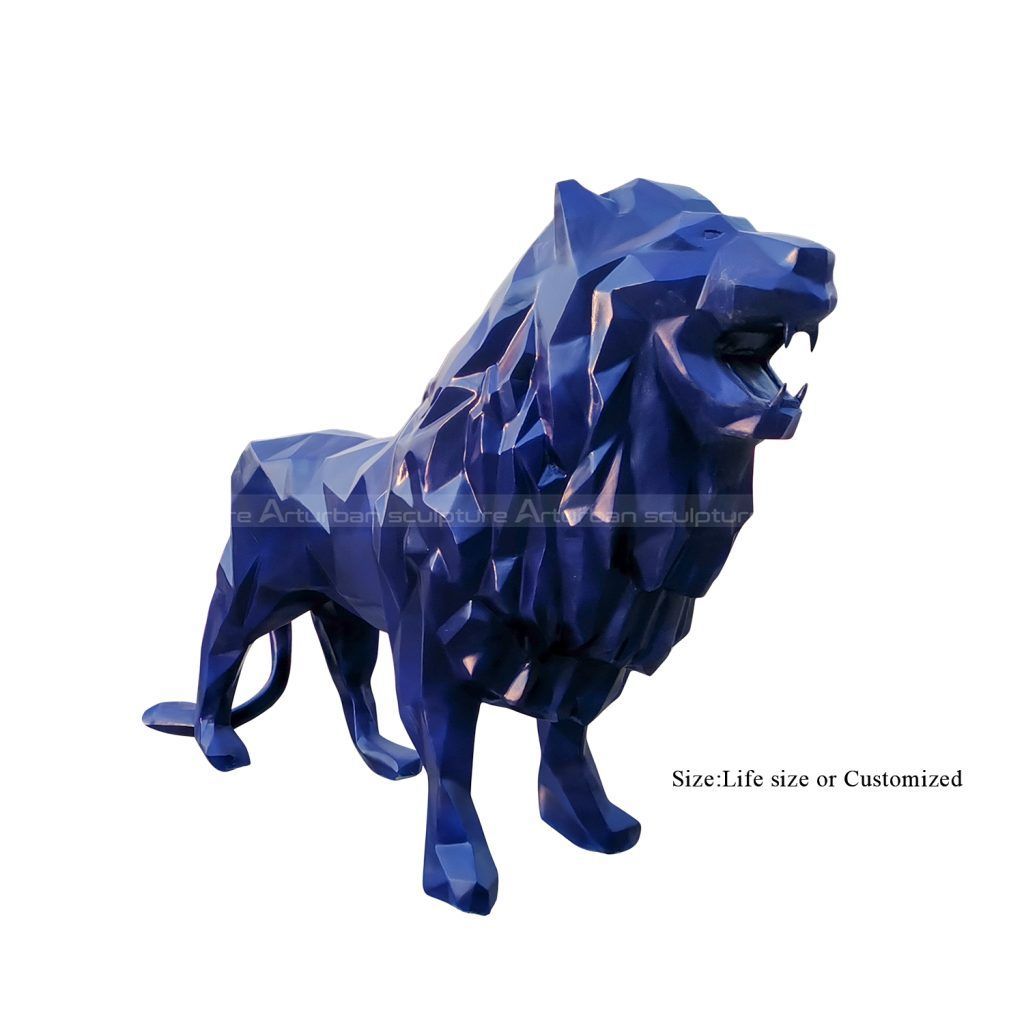 This sculpture is a fiberglass geometric lion statue. This lion gives a noble and powerful momentum. It steps on the grass, opens its mouth and roars loudly. Like a king who overlooks everything, he is domineering. The limbs are strong and powerful, and the long tail at the back swings freely, showing its ease. This sculpture is in an abstract geometric form, adding artistic beauty to the lion sculpture. The bright blue color makes the sculpture more attractive. If this exquisite garden sculpture is placed in the outdoor garden, the garden will look lively, attract people's attention and become a focus.
This sculpture is made by our Arturban sculpture foundry. The shape of the lion is in abstract geometric images, which not only makes the sculpture have artistic style, but also vividly shows the action and shape of the lion. Our sculpture painted with automobile paint, which not only has bright colors, but also protects the sculpture from corrosion. In the modeling design, we have adopted a simple design method, which not only shows the morphological characteristics of the sculpture, but also is very simple and generous. It can be placed outdoors on any occasion. The bright colors will let us catch it at first sight.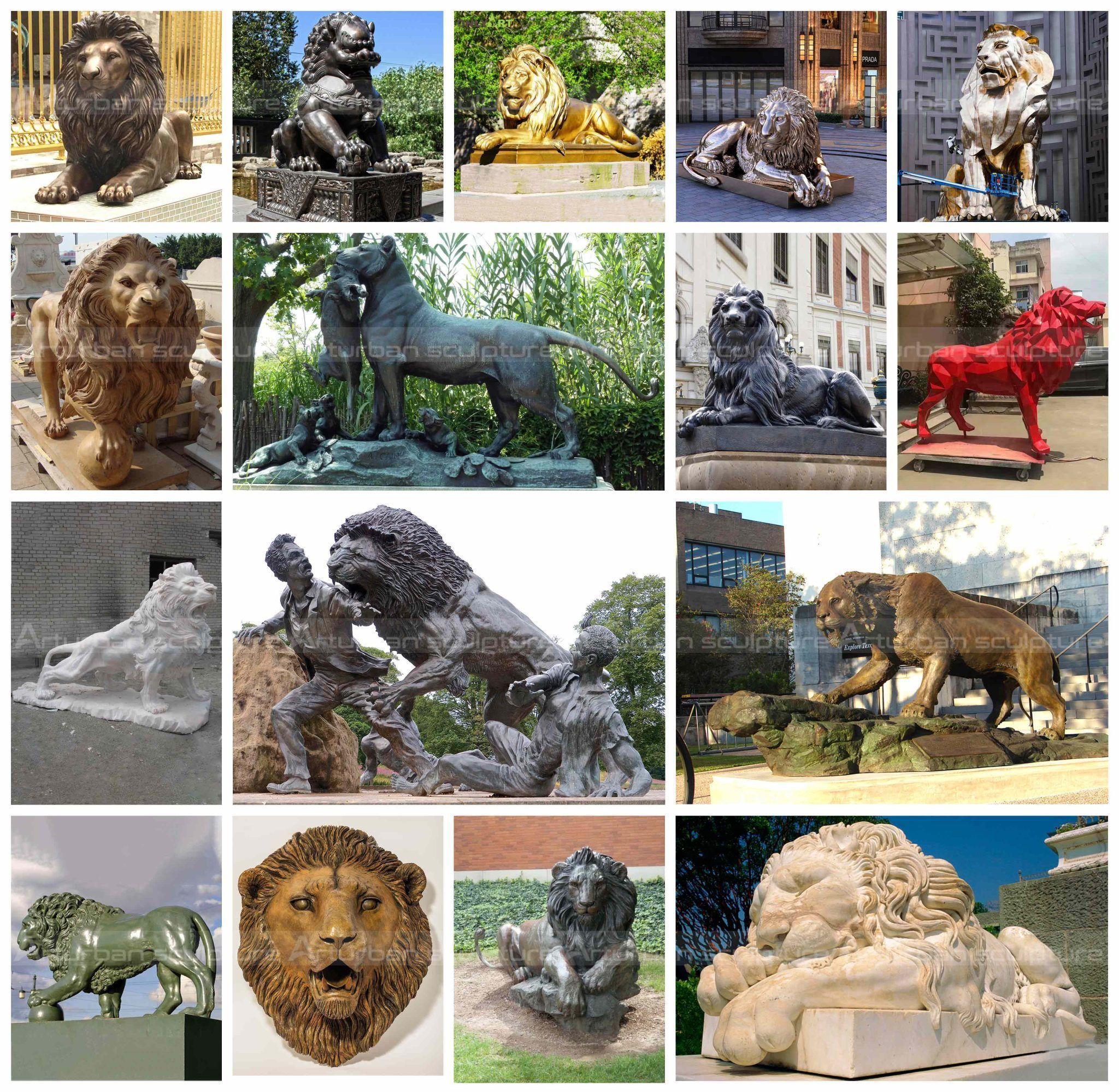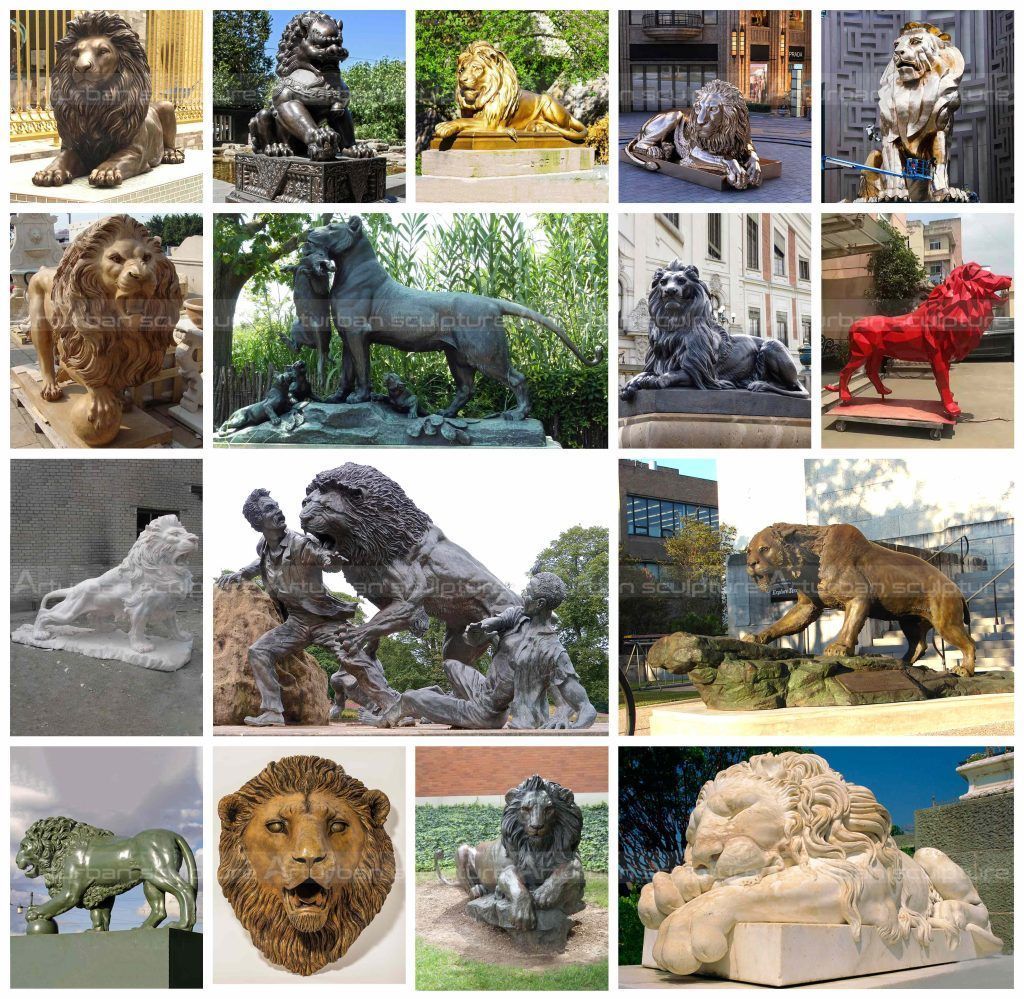 Send us your requirements now, we will reply to your email within 24 hours