The introduction of bronze ballet dancer sculpture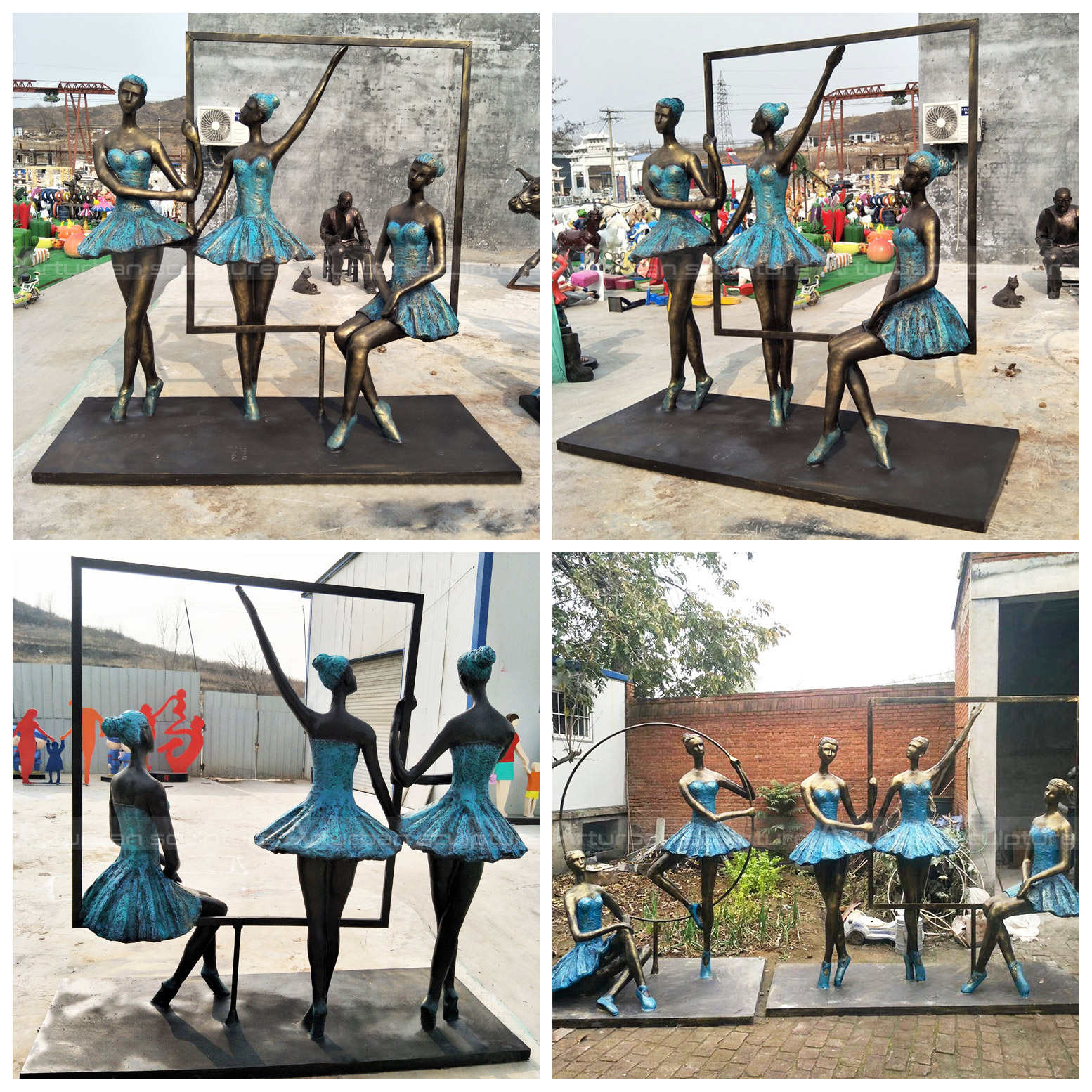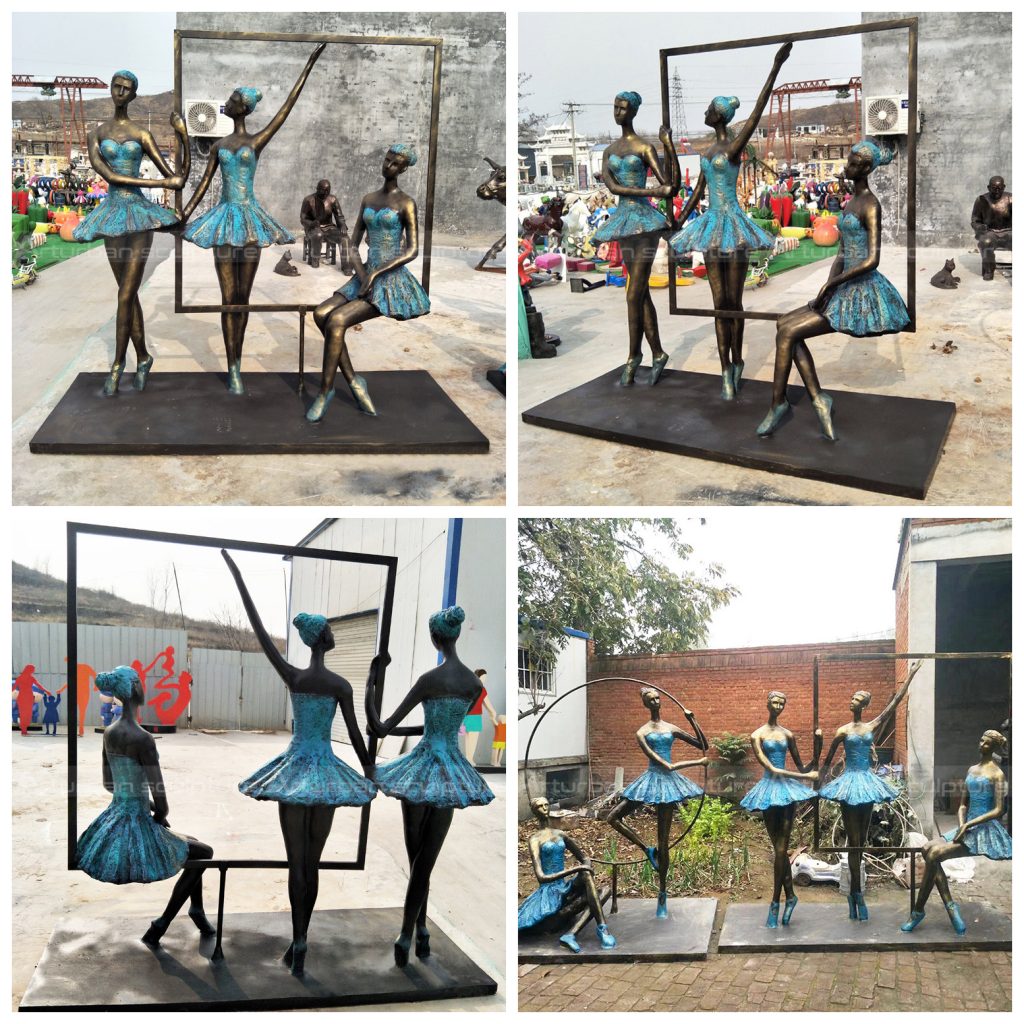 This is the bronze ballet dancer sculpture. It depicts three elegant ballet dancers. They wore beautiful dance dresses, with graceful postures that were intoxicating. One of the actors held onto the frame, as if admiring his wonderful performance. Another actor held up the frame with one hand, as if recording a beautiful moment for her companion. The last actor sat on top, with an elegant posture that made people feel like they were seeing her exquisite dance skills. The entire sculpture meticulously portrays the graceful posture and exquisite skills of ballet dancers, which is astonishing.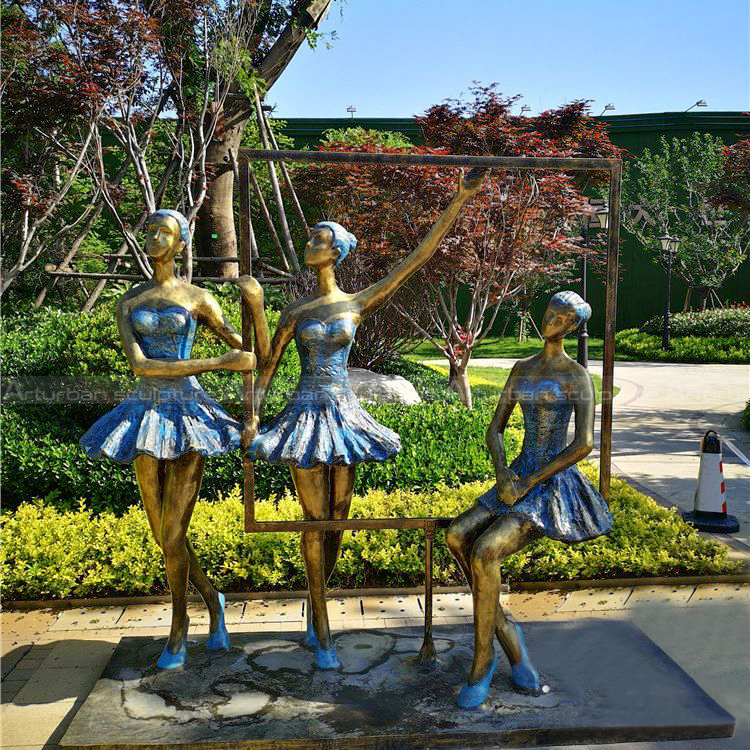 This bronze dancer sculpture is an elegant artwork, and its decorative function is self-evident. The dancers in the sculpture, with their graceful posture and elegant temperament, are captivating. Placing such an exquisite artwork in a home or public place not only adds beauty and taste to the space, but also brings an elegant cultural atmosphere to the environment. At the same time, this bronze dancer sculpture can also be used as a gift to give to relatives, friends, or important people to express respect and care for them.
The advantage of the bronze Sculpture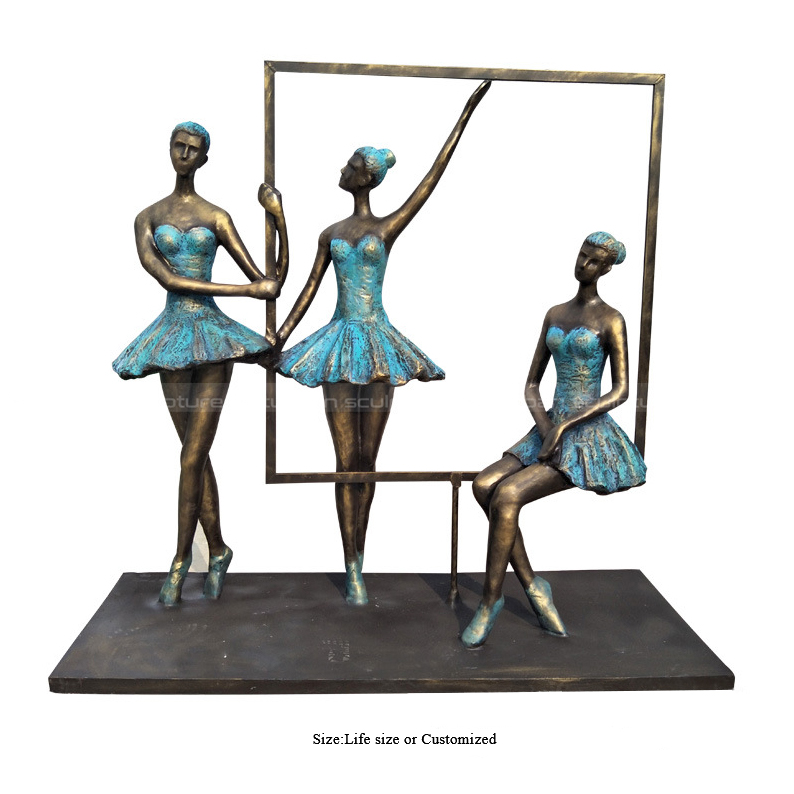 The advantage of making bronze ballet dancers lies in the properties of bronze, a metal material. Bronze is an ancient and classic material with extremely high corrosion resistance and toughness, so it can maintain long-term preservation without being damaged by natural environment and external factors. In addition, bronze materials can be polished and carved into various exquisite shapes and details, allowing artists to create different forms of art based on their imagination and inspiration. Through meticulous carving and polishing, the graceful posture and exquisite skills of ballet dancers have been successfully demonstrated.
Send us your requirements now, we will reply to your email within 24 hours