The significance of black and white horse figurine in outdoor landscape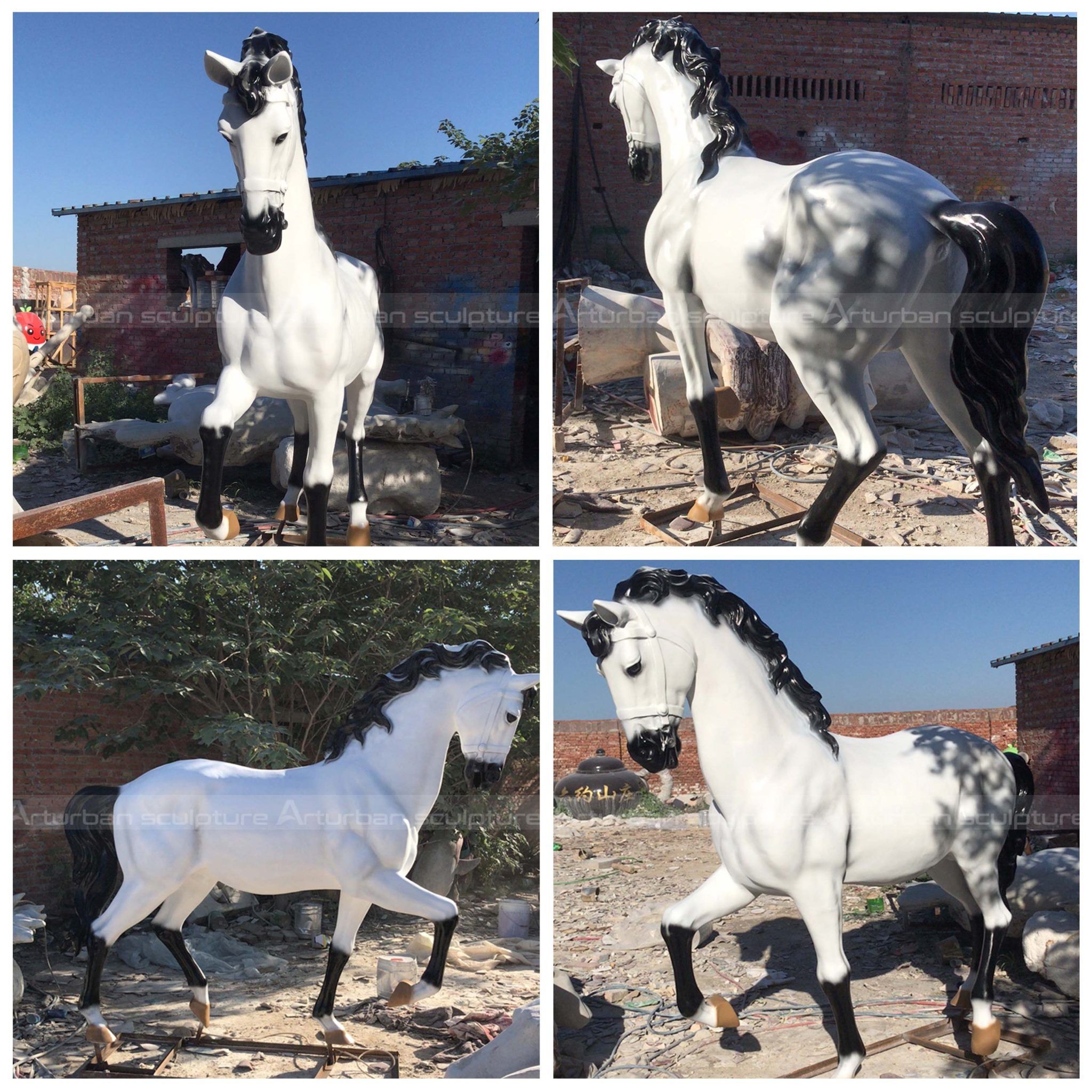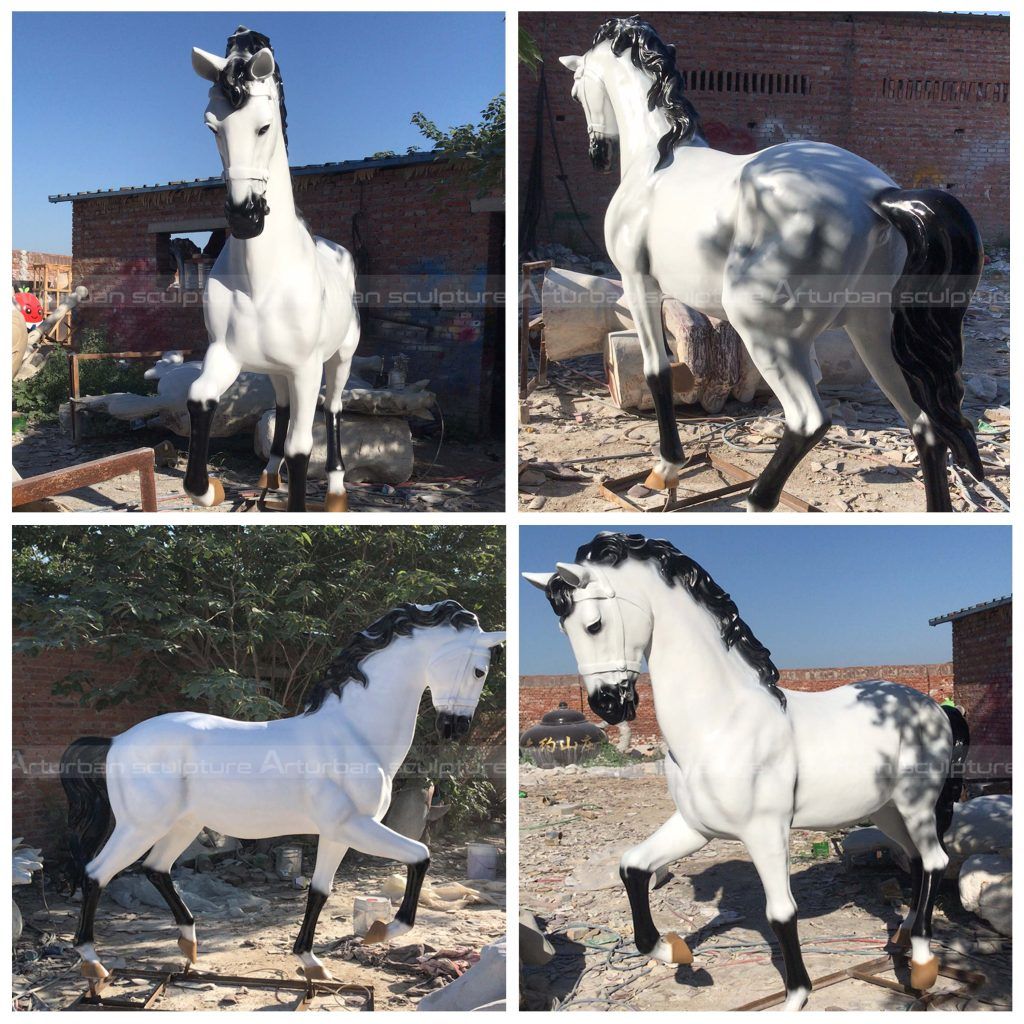 Black and white horse figurine is an animal sculpture. Nowadays, animal sculpture is a kind of art sculpture, which widely used in our life and is an important part of urban construction and garden construction. Animal sculpture and outdoor landscape integrated with each other and have more new connotations. It is not only the self evolution of environmental sculpture and garden landscape, but also the coordination and set off with the surrounding environment. Animal sculpture is not only an important part of the garden, but also the garden landscape environment has become an integral part of animal sculpture and a new artistic whole. Modern plastic arts have injected new vitality into garden art design.
However, in the decorative effect of animal sculpture, the horse sculpture is one of the sculptures most used by people as decoration. It is not only handsome and unrestrained, but also has a positive meaning to encourage people to move forward. It also brings vitality to the garden, which makes it an indispensable and important position in the sculpture industry.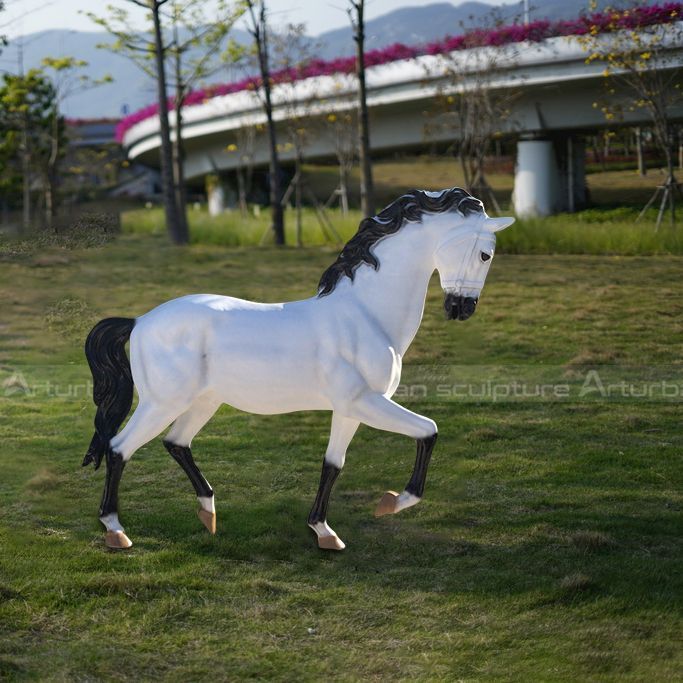 Standing horse statue is a kind of animal sculpture. It is not afraid of difficulties and dangers, and it is positive and will bring positive significance to people. Horses are more and more popular among many people, so more and more horse sculptures are showing. The white horse symbolizes purity and victory. It looks very beautiful with snow-white color, just like a real horse. It has a strong decorative effect. The holy color forms its unique artistic vision and becomes the soul of decoration. It gives people beautiful enjoyment, makes people feel happy and relaxed, and cultivates their sentiments.
A sculpture of a horse walking on the grass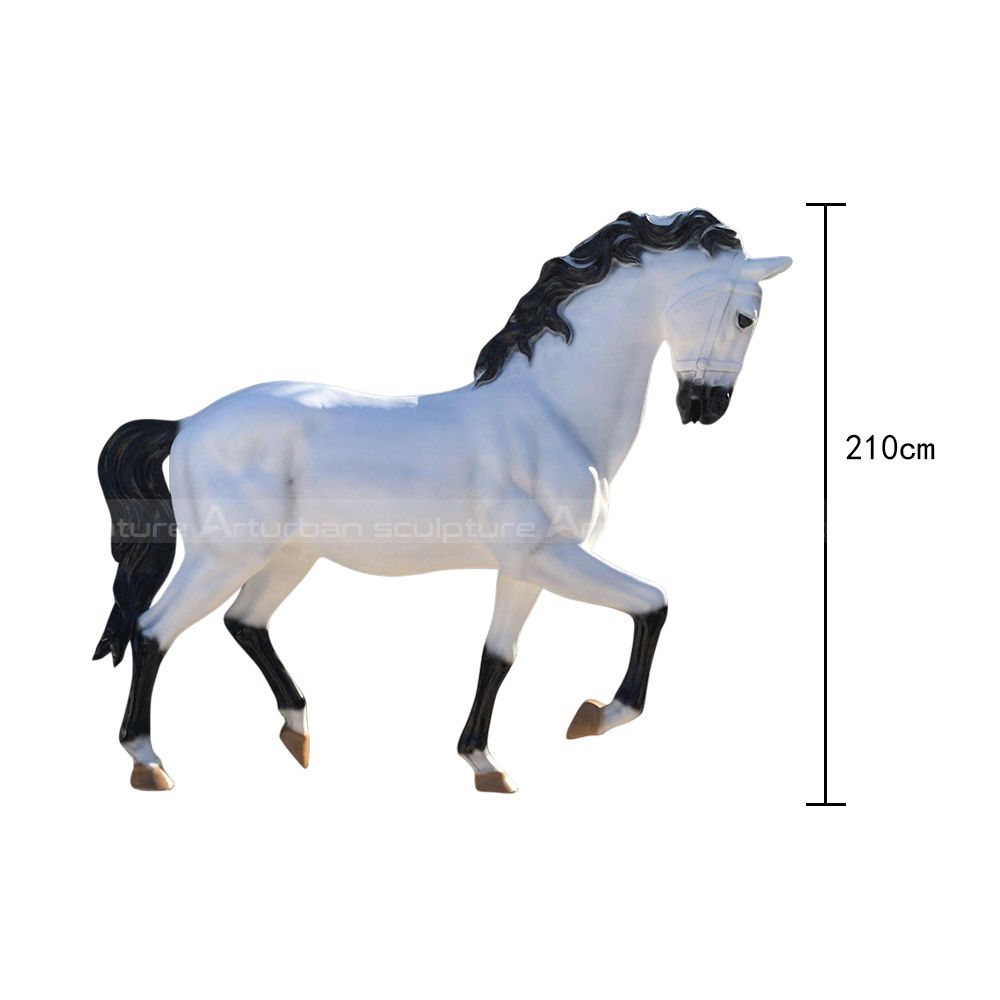 This is a black and white horse figurine walking on the grass. Its shape is very elegant and handsome. This white horse sculpture has a very peculiar appearance. The black horse mane, mouth, tail and limbs are in sharp contrast to the white body without any impurities. At the same time, the black and white colors together bring wonderful visual effects to this sculpture, making this beautiful white horse sculpture more attractive. It marches forward with a graceful gesture, as if it were a polite Western gentleman.
This black and white horse figurine is made of fiberglass material by our Arturban sculpture foundry. It vividly shows the vivid posture of the horse. Our sculptors have been specialized in making FRP sculptures for many years and have rich experience in carving and molding. This outdoor life size FRP white horse statue shows our sculptors' profound carving skills, vividly represent the shape and action of the horse.
Therefore, Horse Lawn Ornaments is deeply loved by the public. Many collectors like to use the horse sculpture as an outdoor garden, courtyard and other places as a piece of decoration. Its modest and elegant posture also shows the master's self-restraint. Its unique design will make it a focal point.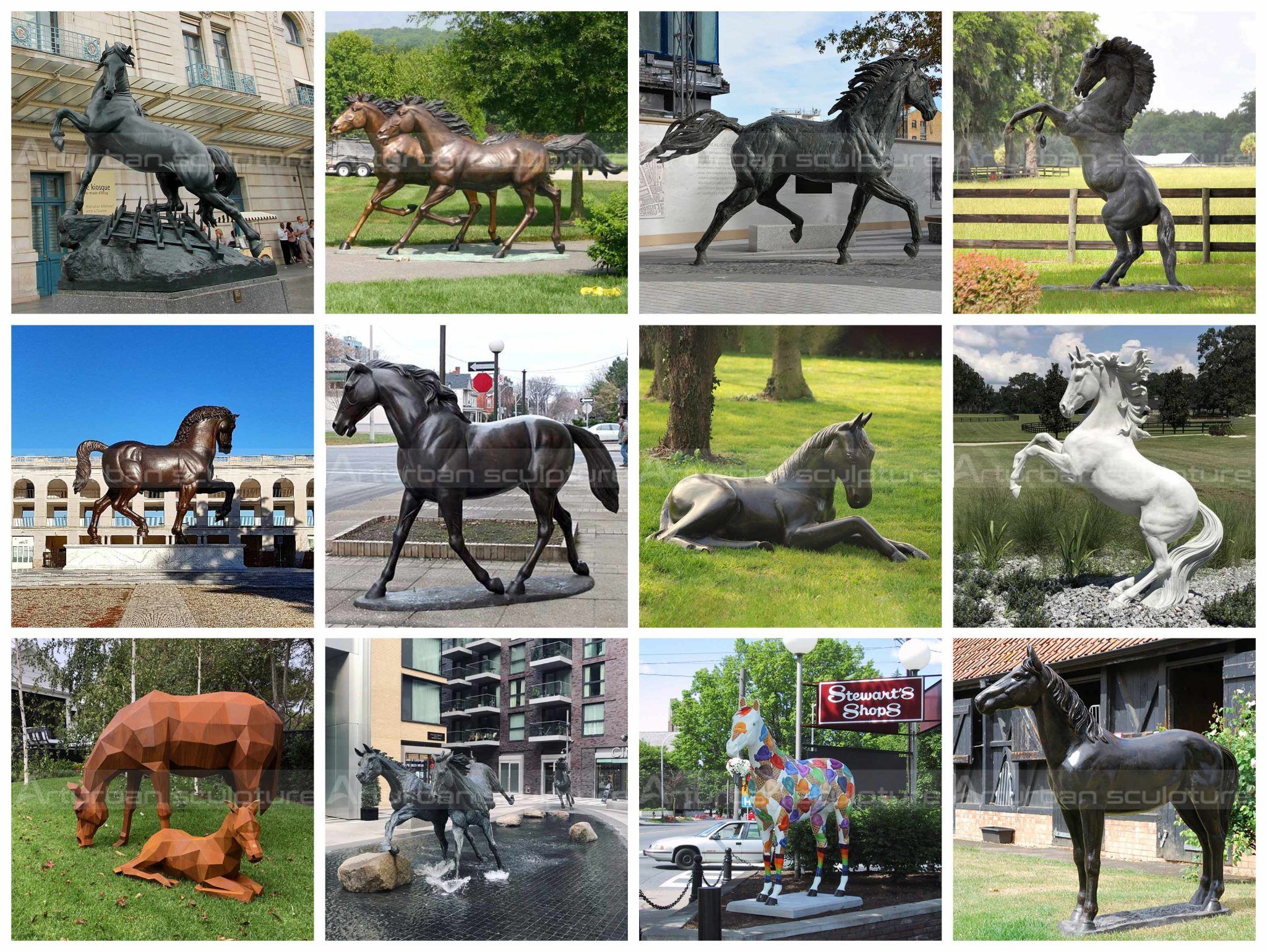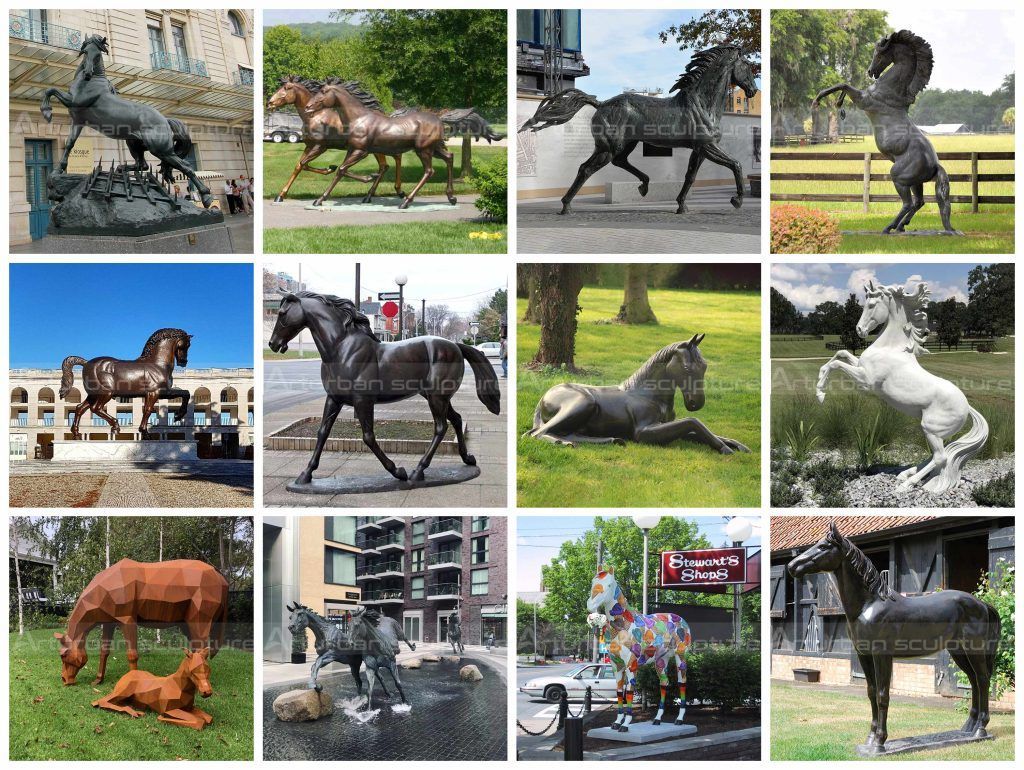 Send us your requirements now, we will reply to your email within 24 hours