The rising star of pet industry — French Bulldog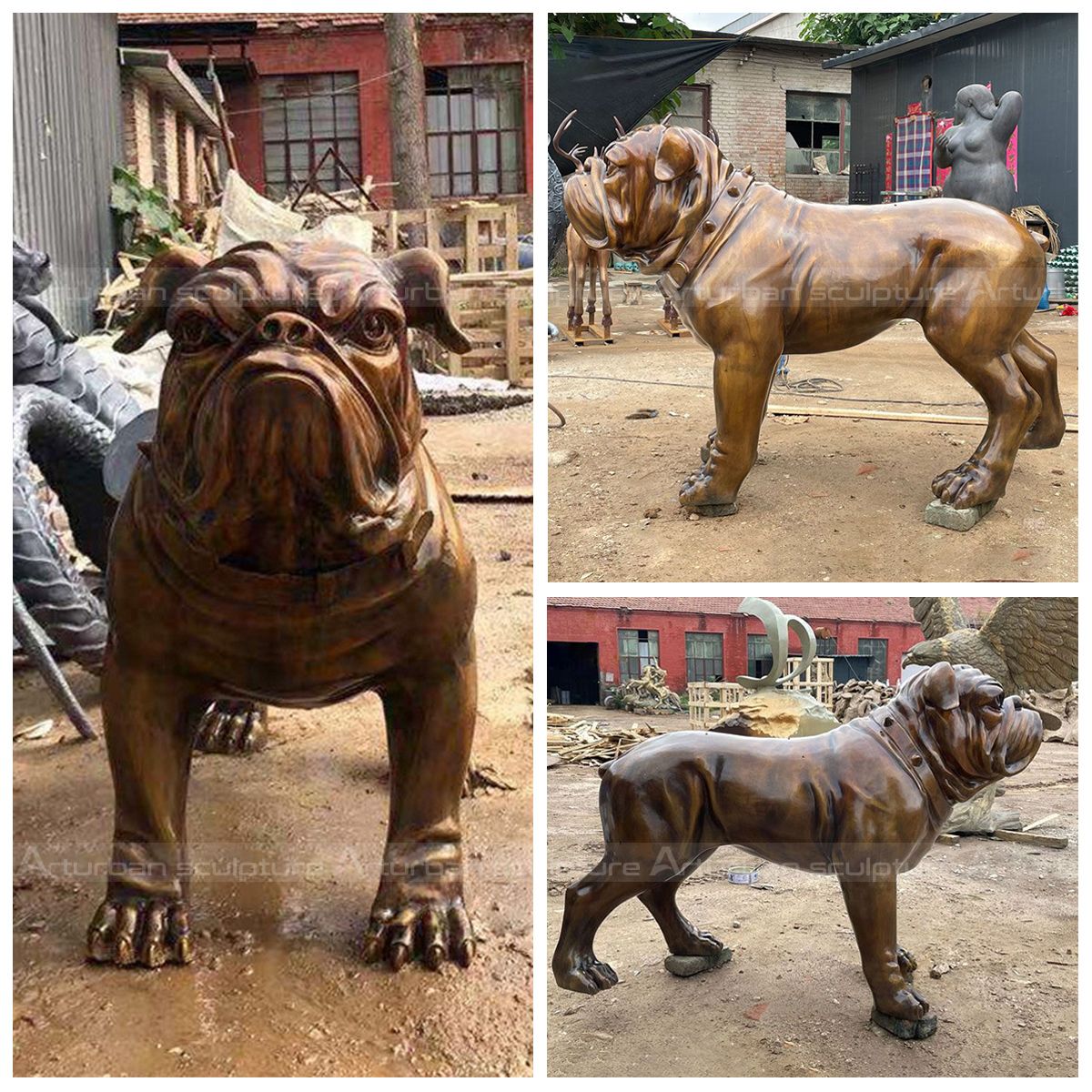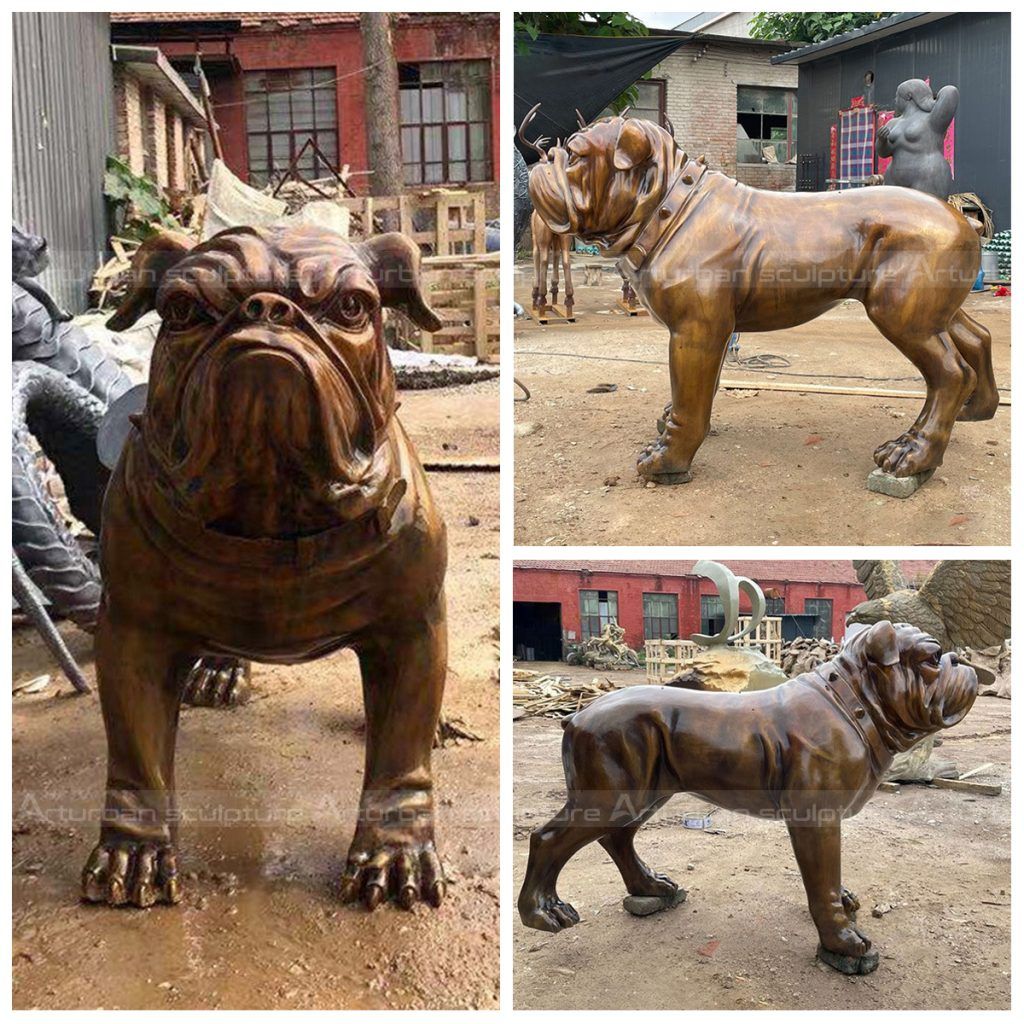 It is a life size bronze french bulldog statue. There are many kinds of dogs. People raise golden retrievers, Teddy dogs and bear dogs. However, more and more people like to raise French Bulldogs.
Do you know the history of such a cute bulldog? When it comes to bullfighting dogs' stubbornness, let's talk about the history of bullfighting. Bulls are born from bullfighting. As long as the bull doesn't give up, they can't let go. Bulldog originated from the ancient molosos dog and contains the blood of the Tibetan mastiff dog. After several centuries, the Old English Bulldog was developed into a bulldog with a strong body, a large head and chin, and a fierce personality.
First of all, although its appearance is not so handsome, on the contrary, its special appearance makes it more popular. It is short and small, with a round body, a small flat face full of wrinkles, and its large protruding eyes, the French Bulldog looks a little dull and sad. The biggest characteristic of French Bulldogs is "ugly and cute". Some people like French Bulldogs, so more and more people raise them. And the French Bulldog is interesting and lovely, and often brings joy to people.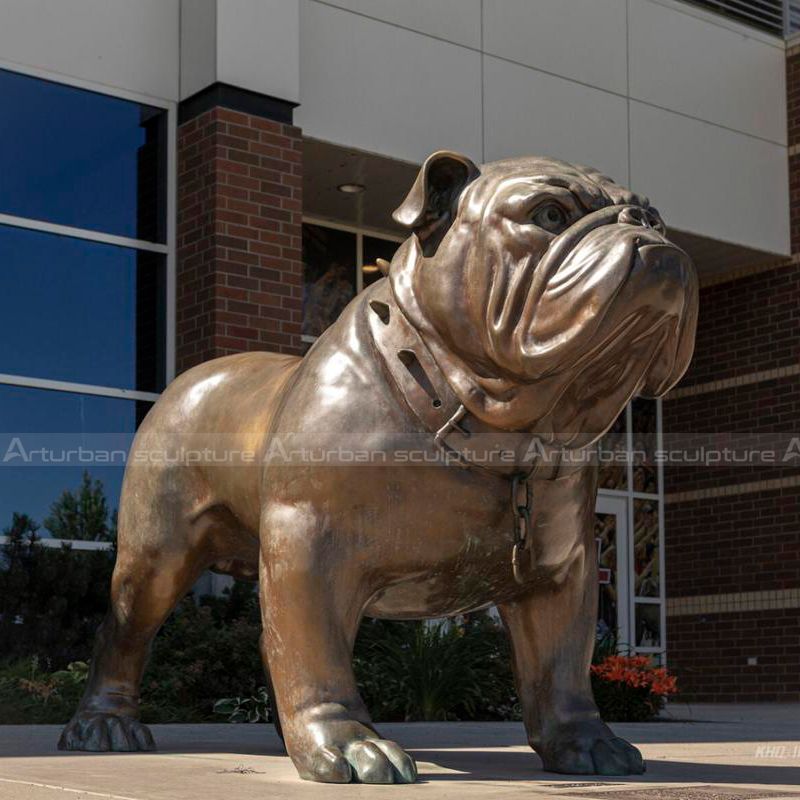 In life, it is also a particularly cute and lovely image. The French Bulldog is a mild mannered domestic dog, and will be happy as long as it gets attention. To be honest, French Bulldogs love to be the focus of attention! French Bulldogs are very gentle, kind and friendly, especially to children. Generally speaking, it will not attack people. If you have children in your family, French Bulldog will be a good growth partner.
Bulldog sculpture — another way of companionship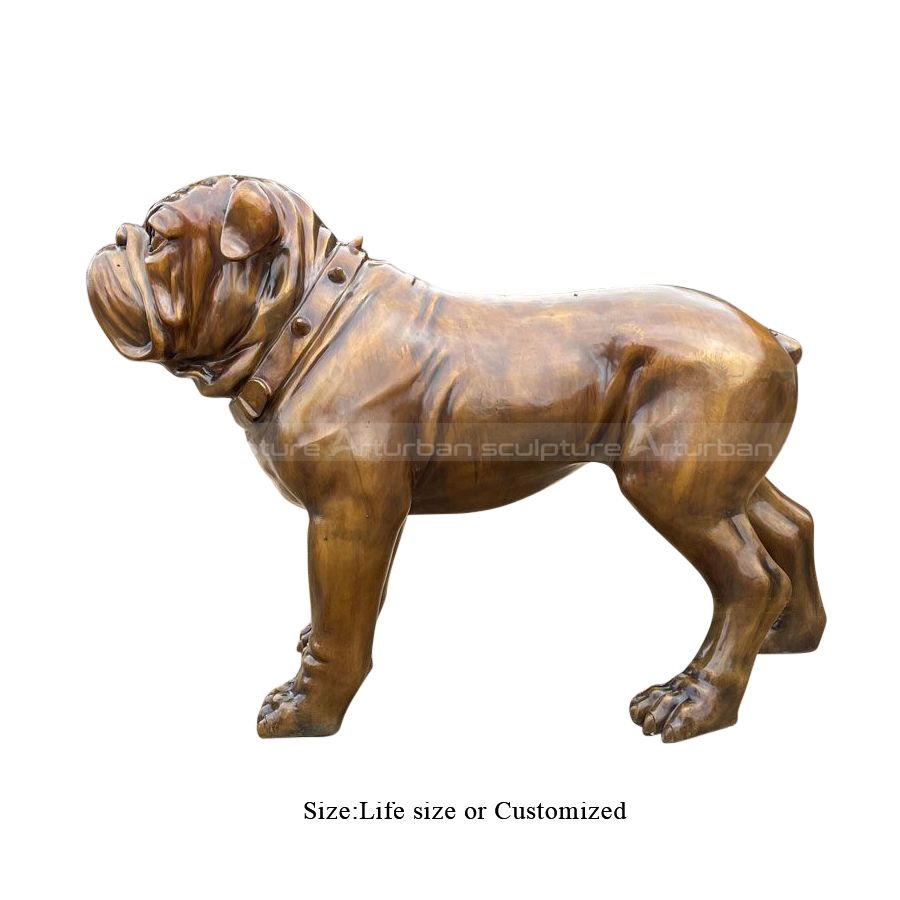 Now more and more people like French Bulldogs, but with the acceleration of the pace of life, more and more people do not have more time to feed and take care of bulldogs' lives. Therefore, the bulldog sculpture provides a perfect gift for those who love Bulldogs and have no time to accompany them.
This bronze french bulldog statue is a bronze sculpture cast by our Arturban sculpture foundry using the wax loss method. The artist will record their lovely images forever through the details captured in their lovely images in life. It not only makes the bulldog's wrinkled face skin lifelike, but also makes its simple and lovely clumsy appearance very lifelike. It seems that a real large Bulldog stands there, and you can't help teasing it to see if it will be angry. Then you are wrong, and you will find that it still remains motionless.
This Life size dog statues is a very interesting sculpture in your garden. The lifelike Bulldog sculpture not only satisfies your love for Bulldogs, but also makes your garden full of vitality, joy and relaxation. Even if you often appreciate it, you will not be bored.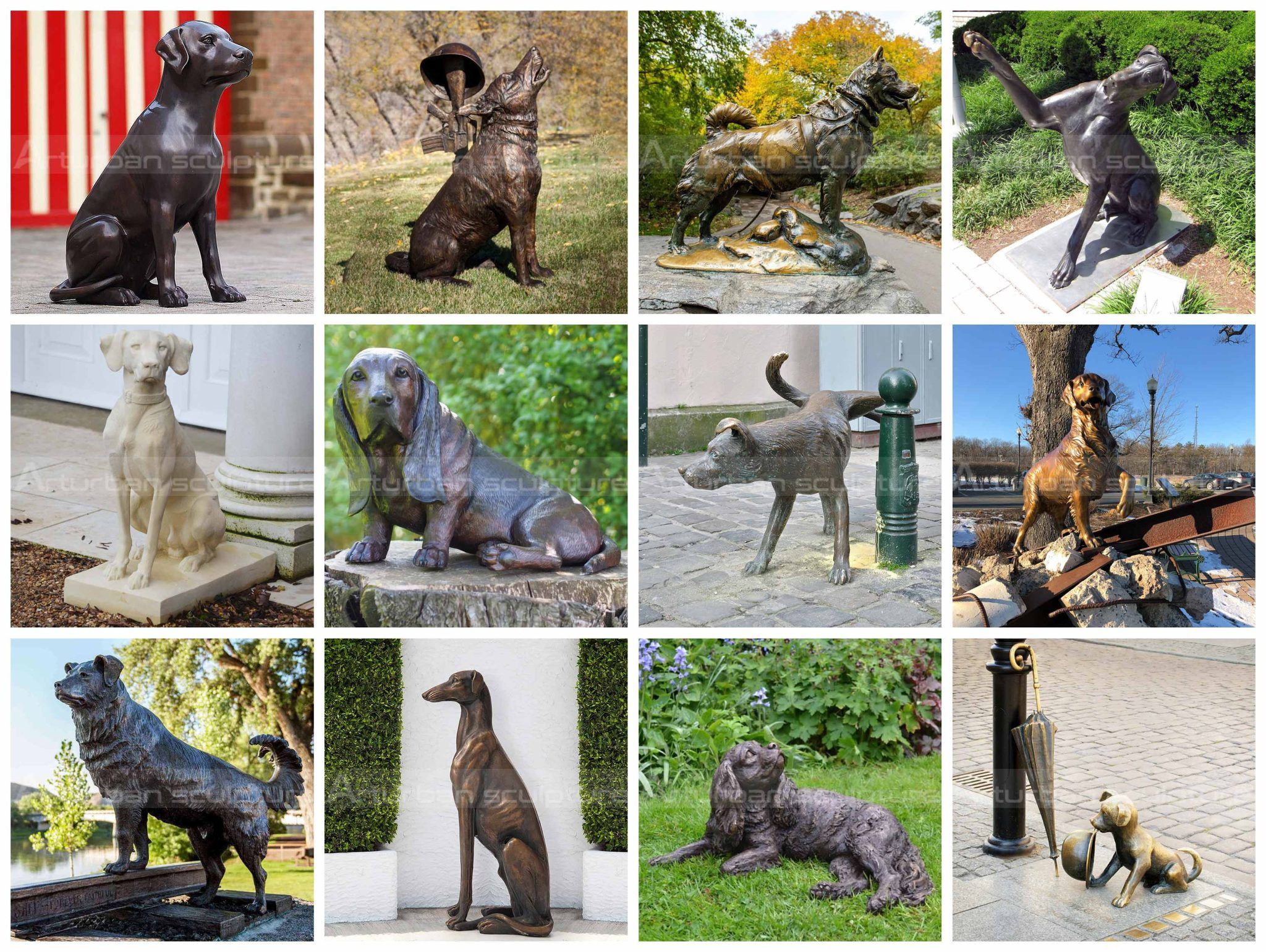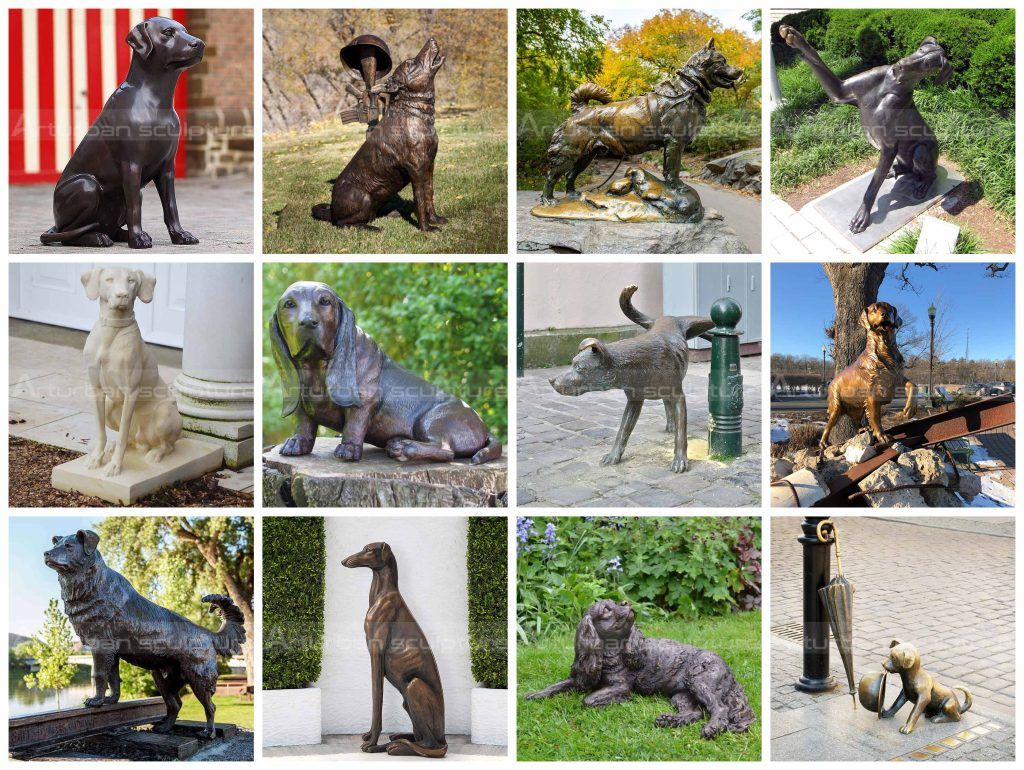 Send us your requirements now, we will reply to your email within 24 hours