Bronze lion statue is popular animal decoration, as we all know. the lion is ferocious and powerful. It is recognized as the king of beasts. His innate powerful aura gives people oppression and dignity. Lions are regarded as auspicious beasts all over the world, and their sculptures can be seen everywhere. In Christianity, the lion is regarded as a symbol of authority and power. The lion in front of the building is the role of the patron saint. In addition, Huifeng lion, St. Mark flying lion and the male lion sculpture of St. dia zoo are all classics.
Our Arturban Sculpture supplier has also received many orders of bronze lion statue. This lion sculpture is 150 cm high. It sits straight on a bronze base, with its legs and back straight, as if it had to maintain its king style even at rest. When we look closely, we can also see its fluffy hair on its head and chest. We can find that its facial expression and some detailed details can be carved vividly. It is ordered by our one USA customer, it is for school mascot.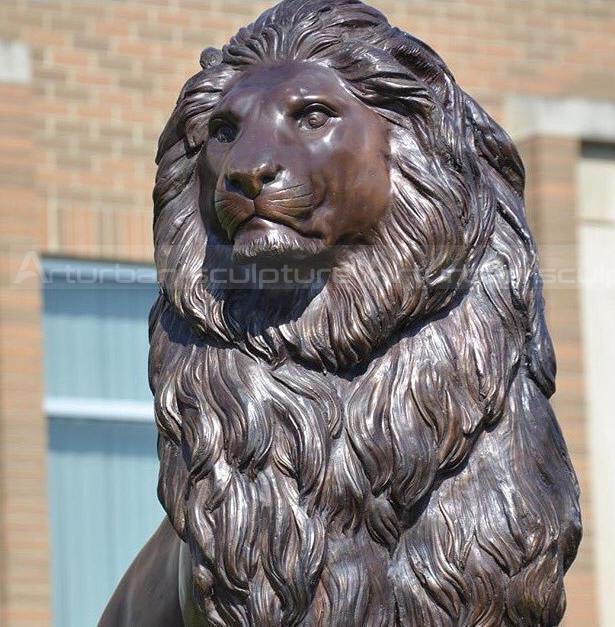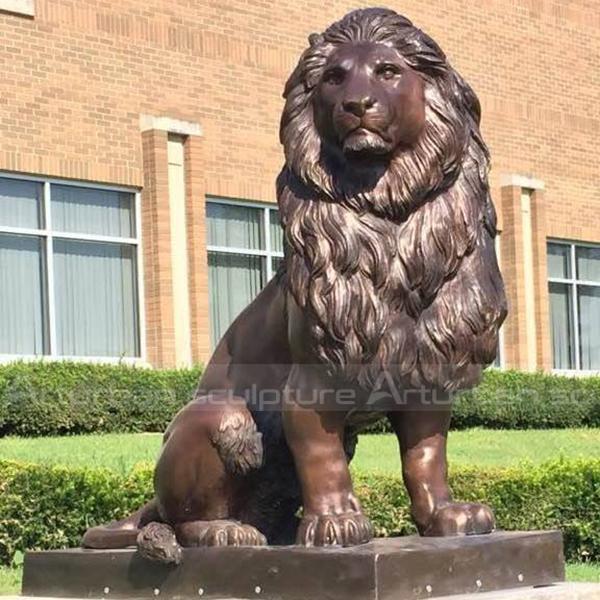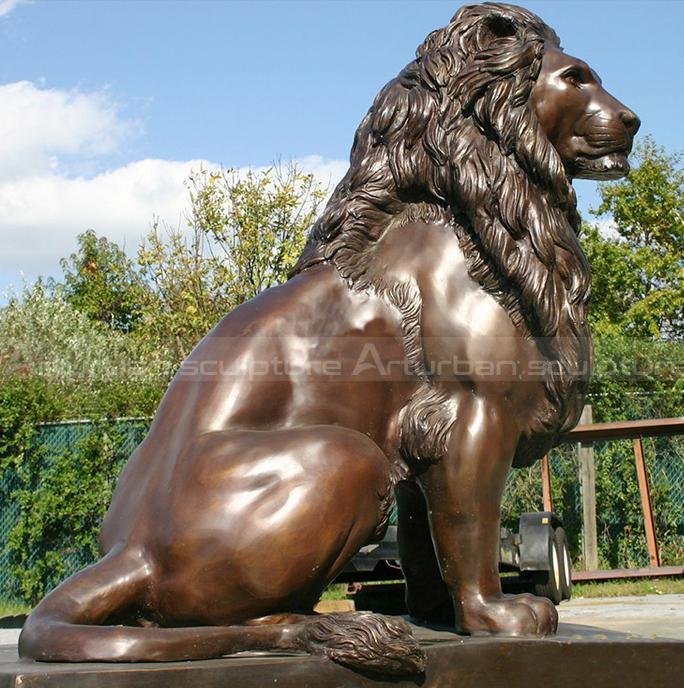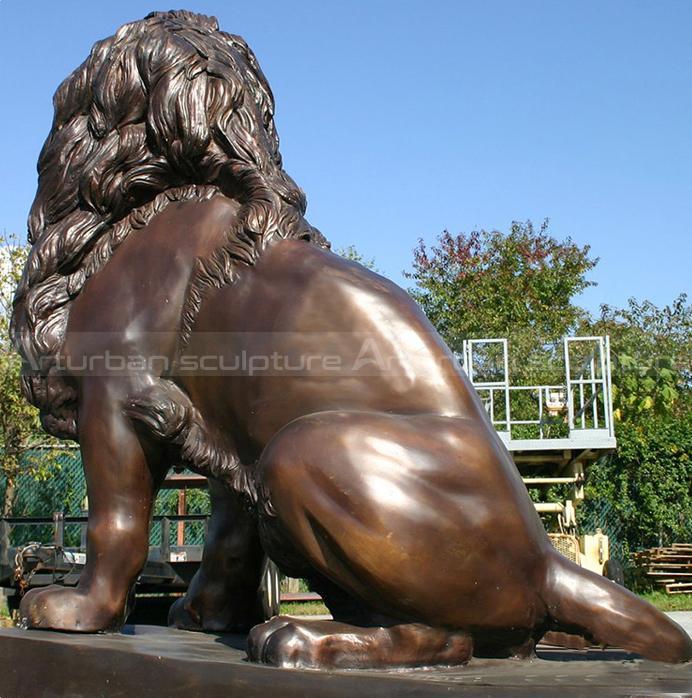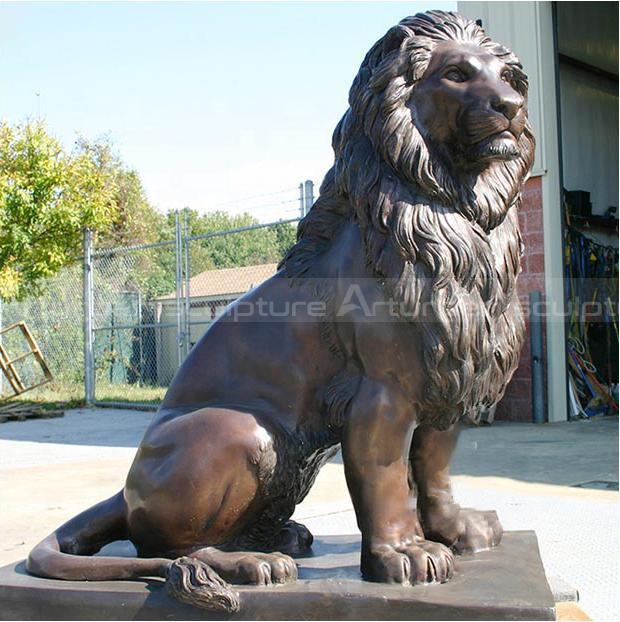 Arturban Sculpture Supplier use advanced wax loss casting method. With advanced production technology and professional team. We can make large lion statue with the most exquisite details, and the bronze we use is preferred raw materials. You can get a long-term decoration in our life.
Send us your requirements now, we will reply to your email within 24 hours