Bronze garden fountain is very popular as the landscape of city. we just finished one large 7m high fountain for Spain customer. As we all know, Heshen fountain, also known as Concorde fountain, which is localted in central Paris. It was completed during the reign of Louis Philip in 1840.
The Poseidon fountain near the Seine River in the South represents the marine spirit of France. The huge semi naked sculpture represents the Mediterranean and Atlantic. Other sculptures represent the marine industry, as well as coral, fish, shells and pearls. In the north, it is close to the river god fountain of Magdalena church. The huge sculptures represent the Rhone and Rhine Rivers. Other sculptures represent France's main agricultural and sideline products, wheat and grapes, flowers and fruits. The sculpture above represents France's inland shipping, agriculture and industry.
Our sculpture is made with the river god fountain as the sculpture prototype. It is not only a fountain sculpture, but also a magnificent fountain monument. The 7-meter-high large fountain sculpture customized by us according to our customers. The fountain takes the design of the bow as the gorgeous decoration. The sculpture has a three layer fountain. The upper and lower groups of sculptures in the center of "river god fountain" mainly focus on the river.
On the upper layer are several naked and tender little angels playing in the water. On the lower layer are three fairies with different postures, the size is little larger than real people. The threee fairies are naked upper body and green robes, surrounded by the beautiful Rhine goddess. The first one is harvest fairy with grapes in her arms. The second one is love fairy with flowers in their hands; the third one is fruit fairy symbolizing sweetness. The elegant Rhine goddess and them sat around on a column decorated with golden reliefs. The column was inlaid with a disc-shaped spray platform. The reliefs on the spray platform were composed of a circle of golden heads of gods. Both sides of each head were engraved with flowing grooves, just like the flowing long hair of the head.
This huge river god fountain has been vividly restored and retained the style after our careful carving. We not only have professional masters and exquisite carving technology, but also our bronze material is very strong and durable. In this way, the sculpture can be kept for lifetime. In terms of after-sales service, we have specially assigned personnel to guide the installation and service. When the night is illuminated by lights and fountains, it is full of dreamlike scenery. The large fountain will attract many people to stop and watch.
We also custom various bronze garden fountain according to your requirement. you can contact us to start to your project and artwork.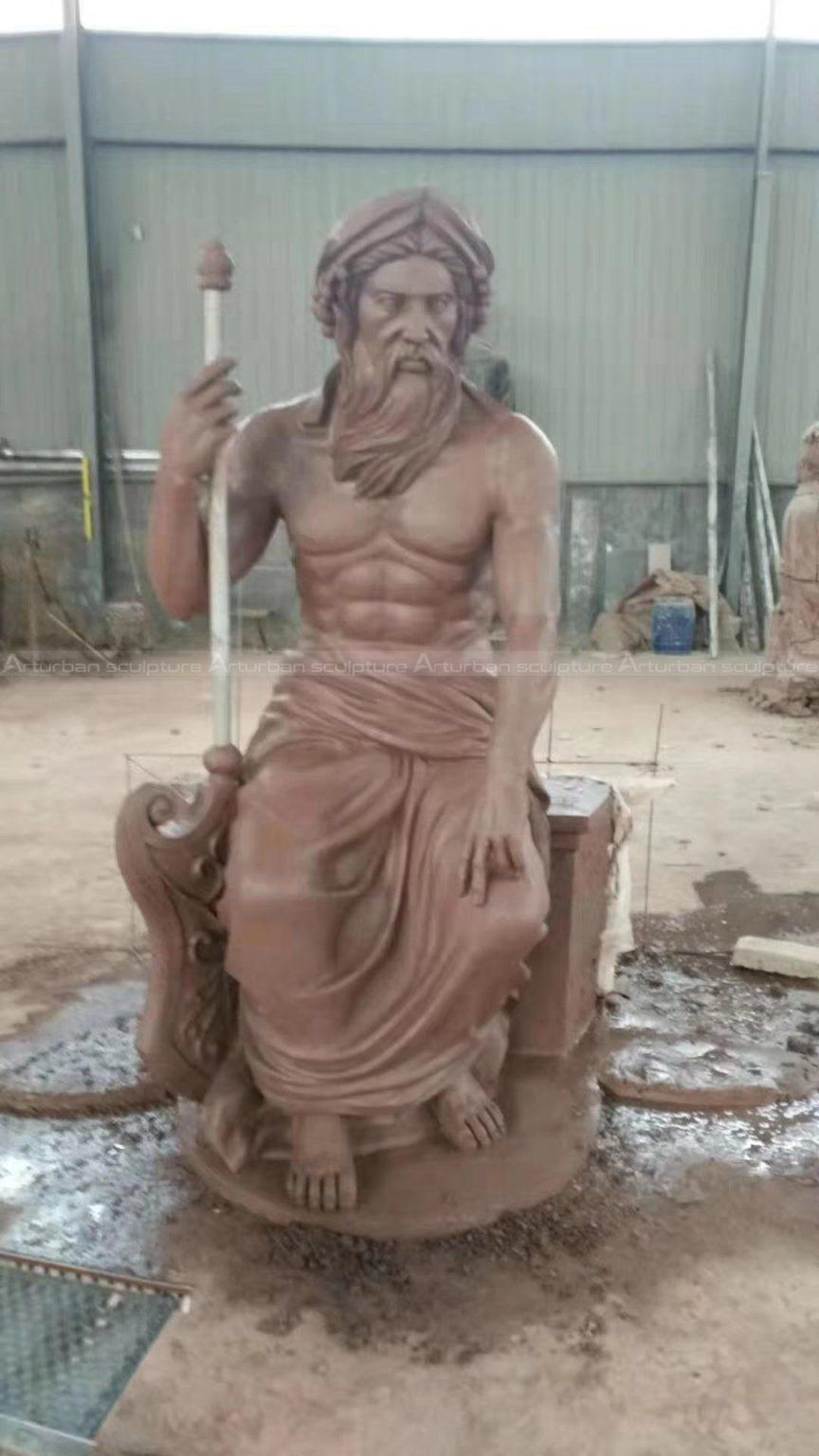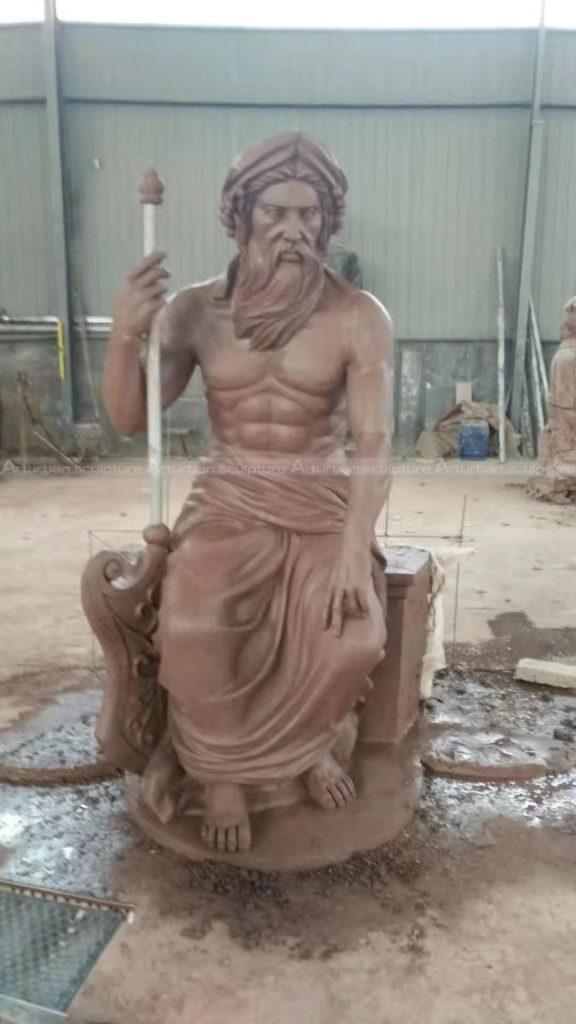 Send us your requirements now, we will reply to your email within 24 hours