Saint Joseph, the father of Jesus on earth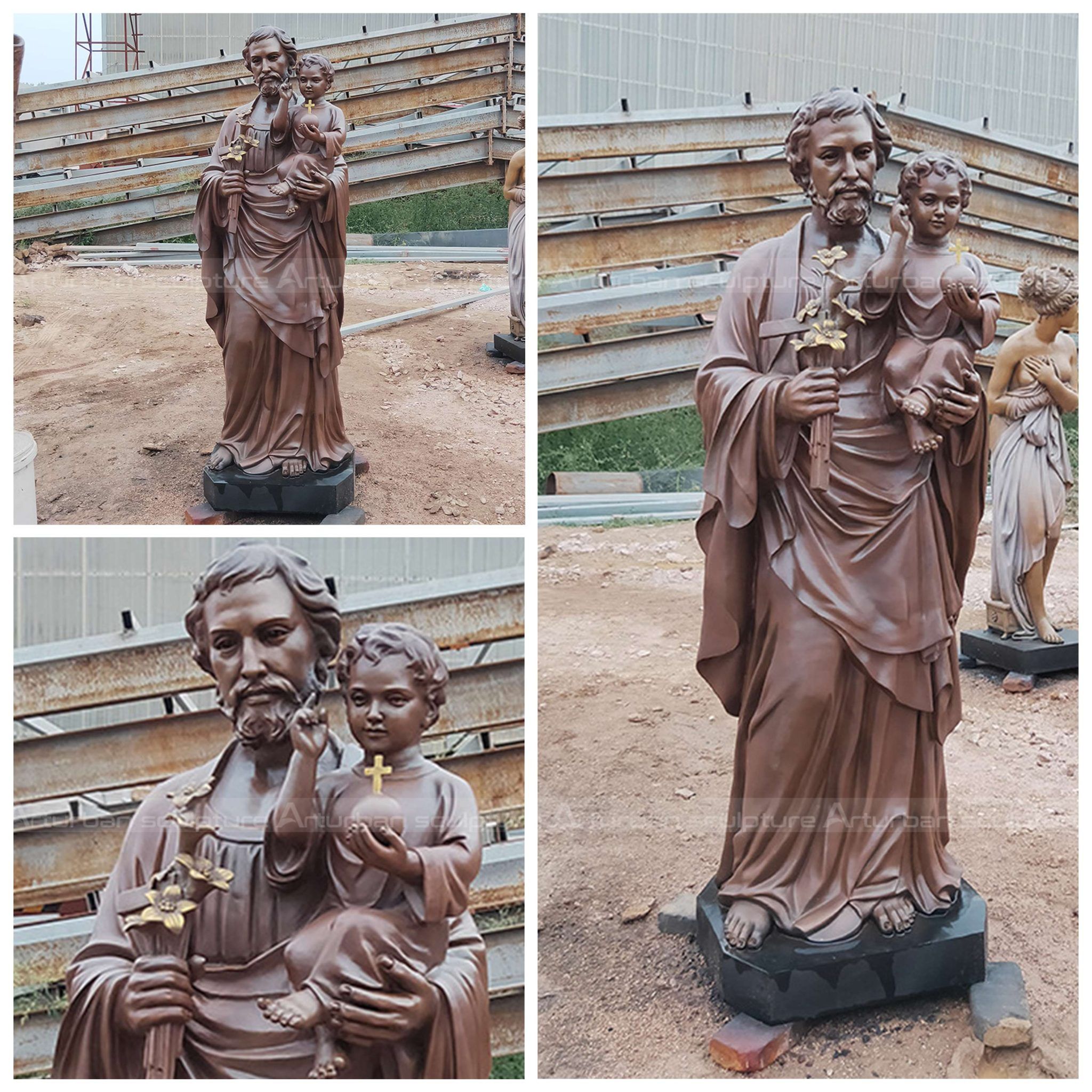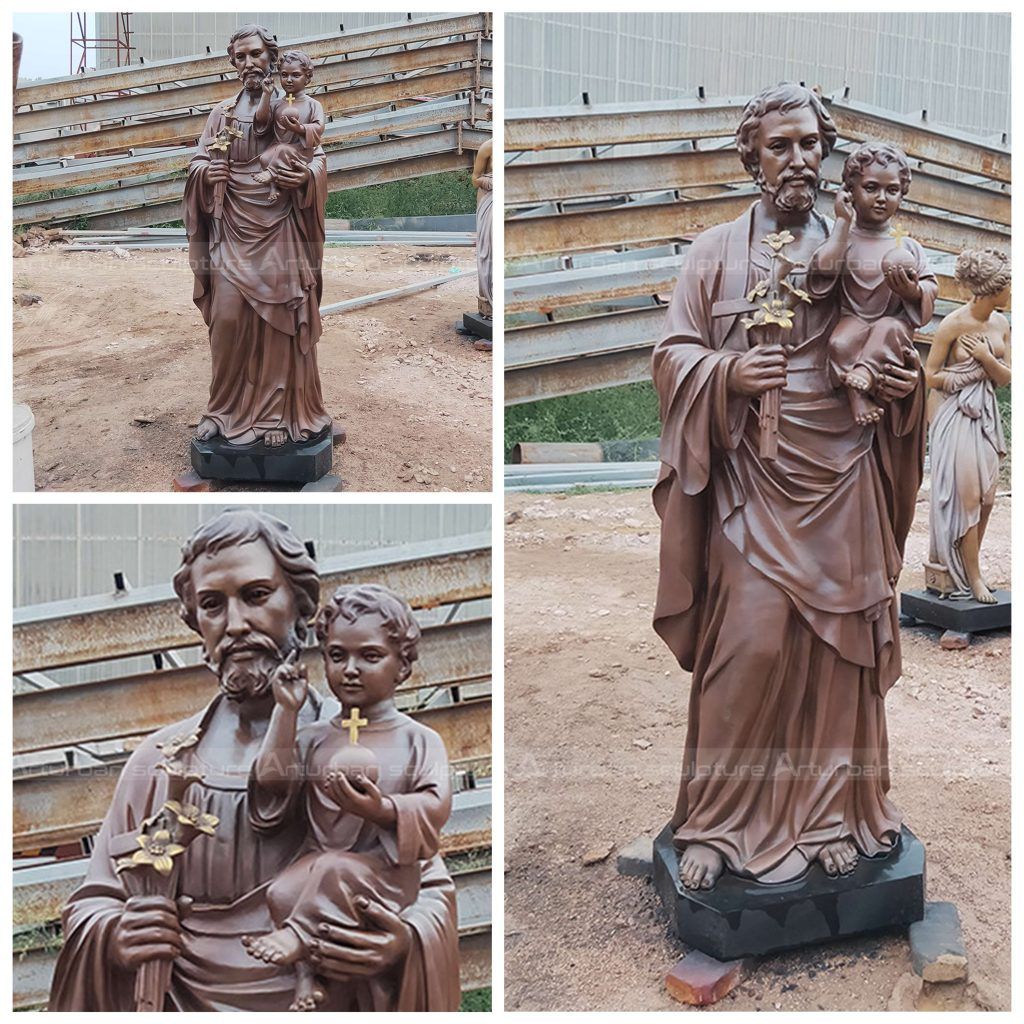 This is the st joseph sculpture. St Joseph is Mary's husband, begat Jesus. He was Jesus' father on earth.
After Mary was betrothed to Joseph, it was revealed that she was pregnant because of the holy God before she lived together. Her husband Joseph, because he was a righteous man, did not want to humiliate her publicly, but he intended to divorce her secretly. When he was thinking about this, the angel of God appeared to him in a dream and said, "Joseph, son of David, do not be afraid to marry your wife Mary, because she was conceived by God and is the son of God. She will have a son, and you will call him Jesus, because he will save his own people from their sins." And when Joseph awoke from his sleep, he did as the angel of the LORD had commanded him.
Why did God choose St. Joseph as the father of Jesus?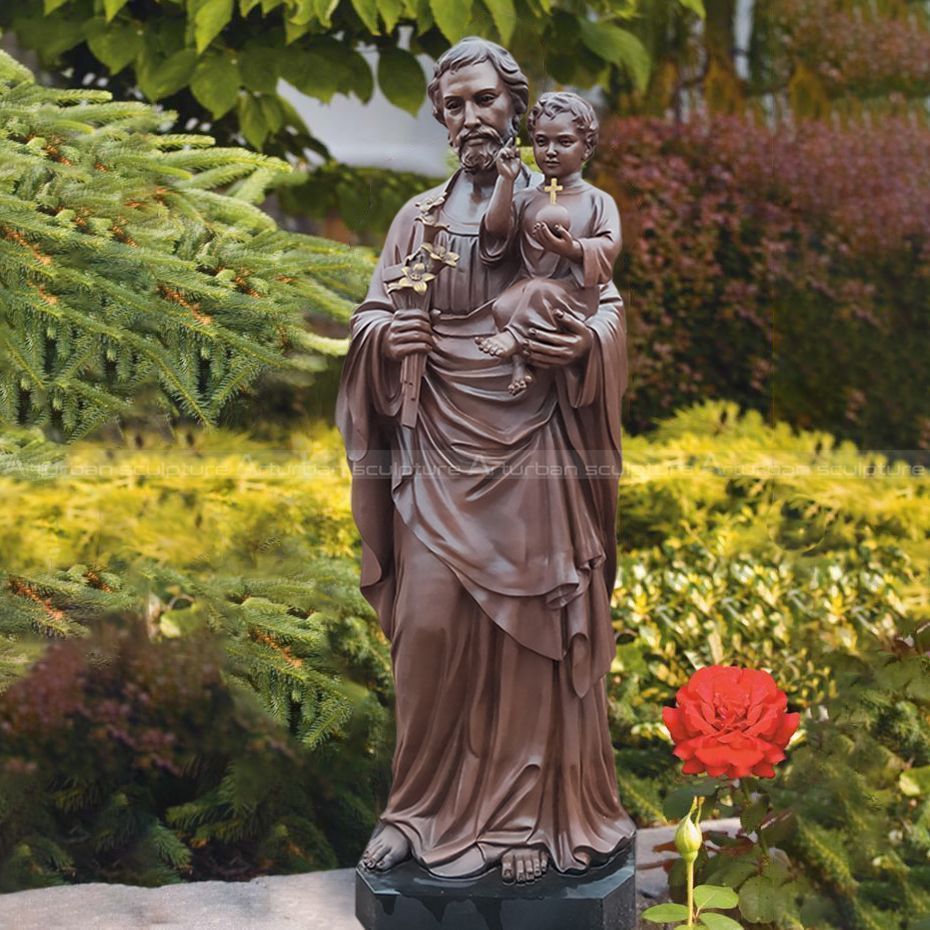 Joseph has noble qualities, justice, obedience, prudence and ability. Joseph is a just man. He is the provider, guardian and watcher of the holy family. His work is low-key and hard-working. He takes good care of Mary and Jesus and solves all kinds of difficulties. He is really the guardian of the holy family! Joseph married Mary, who was pregnant, so that the little Jesus could be born and raised in a formal family, and Mary's reputation would be preserved.
Joseph was the father of Jesus. It is the unselfish love that moved God and made him as the father of this child, because Jesus will become the true embodiment of all good. Joseph gave birth to such insight!
Details of St. Joseph's sculpture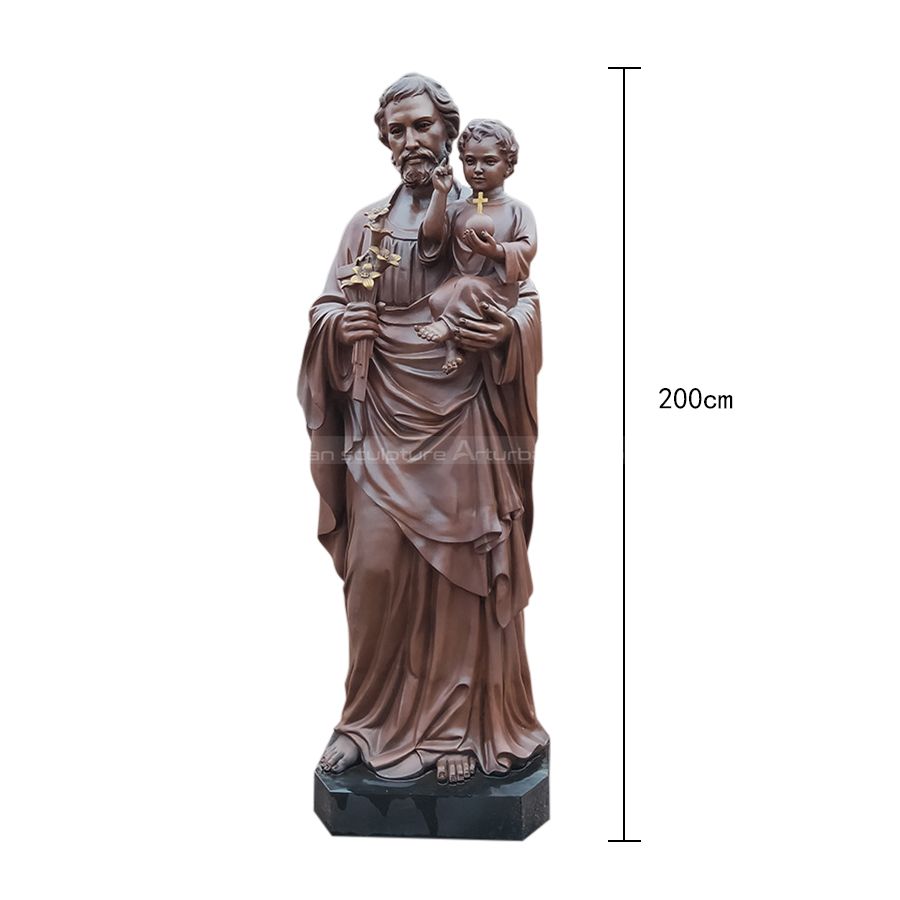 This St joseph and jesus statue is the image of St. Joseph holding the childhood Jesus. The noble character of St. Joseph is praised by people. St. Joseph holds a jade hairpin to symbolize his virtue. God entrusted the Virgin Mary and the virgin Jesus to Joseph for protection. Because St. Joseph is the most reliable and honest person. On one hand, he held the child Jesus. Jesus held the holy ball with the cross and pointed to the sky, representing his image of coming to the world to save the world according to the will of God.
Jesus grew up happily under the care of Joseph and the Virgin Mary. Joseph took care of the people entrusted to him by God with great love. And his love is derived from his actions every moment. Although he is poor and simple, his family is content. St. Joseph, under your guidance, let us understand how we can live this life well, be diligent and thrifty, cultivate virtue and make contributions, not tempted by the world, and always yearn for heaven.
This st joseph sculpture has clear details and vivid images, which perfectly shows Joseph's excellent care and education of Jesus. This sacred sculpture is a very exquisite decorative sculpture in the church, garden and courtyard. It not only has a strong religious atmosphere, but also represents the protection of family from St. Joseph.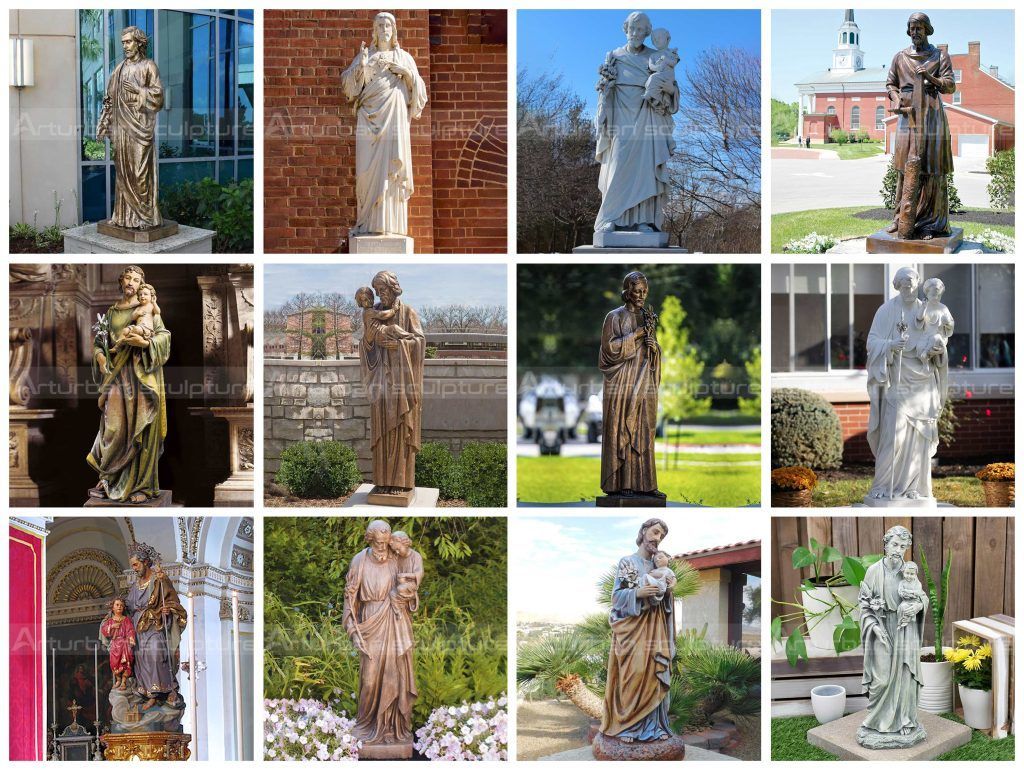 Send us your requirements now, we will reply to your email within 24 hours