1. Venus's Introduction
Venus bust sculpture is very elegant home decoration, as all know Venus is the goddess of love and beauty in the center of ancient Greek legend. It is the most beautiful goddess in the divine world and one of the twelve main gods of Rome. She is in charge of human love, marriage, fertility and all the growth and reproduction of animals and plants. Cupid, the little goddess of love, is her son. Since ancient times, Venus has appeared in many historical literary works and Western oil paintings.
The Venus sculpture found in the cave on the Greek island of Milos in 1820 is a work not in the second century BC. The author is Alexandros. His arms were lost when it was unearthed, forming "incomplete beauty", which is recognized as the embodiment of standard beauty. The author shapes the statue into a semi naked posture, which makes the whole image have great charm. Her legs are covered by expressive pleats and only her toes are exposed. Because the lower body is thick and stable, the exposed upper body looks more beautiful. She is like a monument, giving people a sense of sublimity. However, her graceful posture is beautiful and moving.
2. Venus bust sculpture we did
Our one UK customer was impressed by Venus. He made a 60 cm high Venus bust sculpture in stainless steel. Stainless steel sculpture shows the elegant and noble form of Venus. We use the mirror polishing method, we can see the reflection of people on the sculpture.
Stainless steel is not only widely used in large-scale urban sculpture, but also has been used in some common sculptures in life. It is different from the dull bronze sculpture and the bulky marble sculpture, It has a bright and lively appearance and the flavor of the times. Not only that, it also has the characteristics of corrosion resistance, acid and alkali resistance. So that stainless steel sculpture are simple and generous, have delicate forms, and shine in the sun.
We have rich experience and advanced equipment and technology in continuous accumulation, which makes our sculpture more perfect. High quality sculptures can not only add taste to the microenvironment, but also beautify the environment and make your life more beautiful. We look forward to your contacting us for more information about sculpture.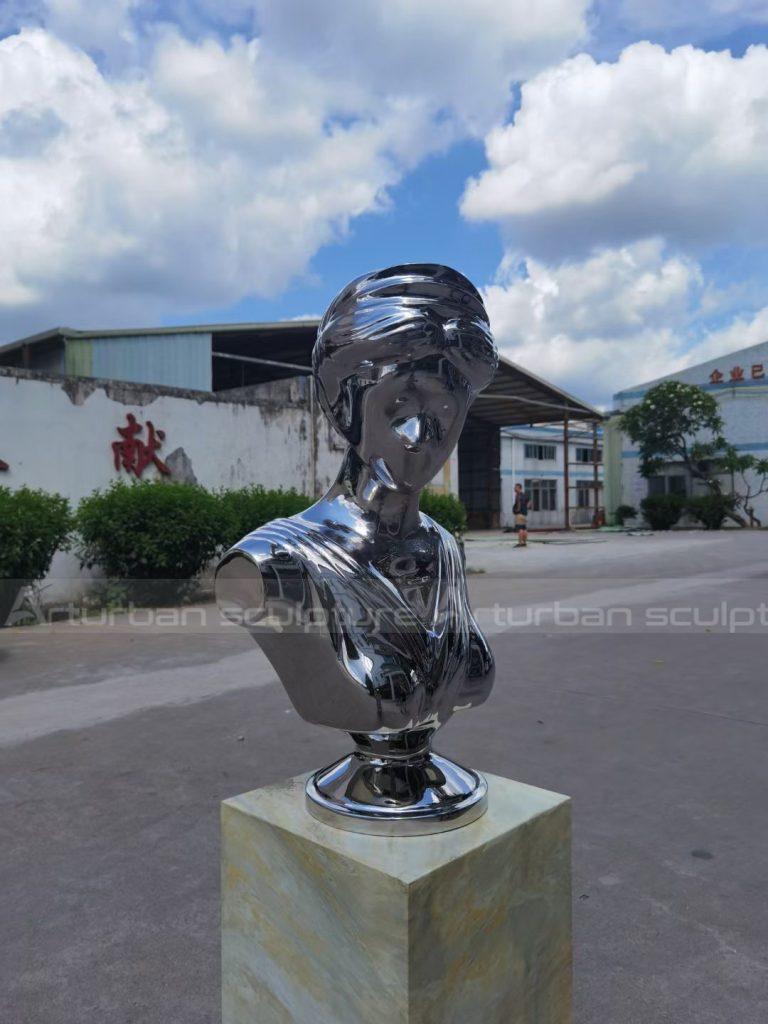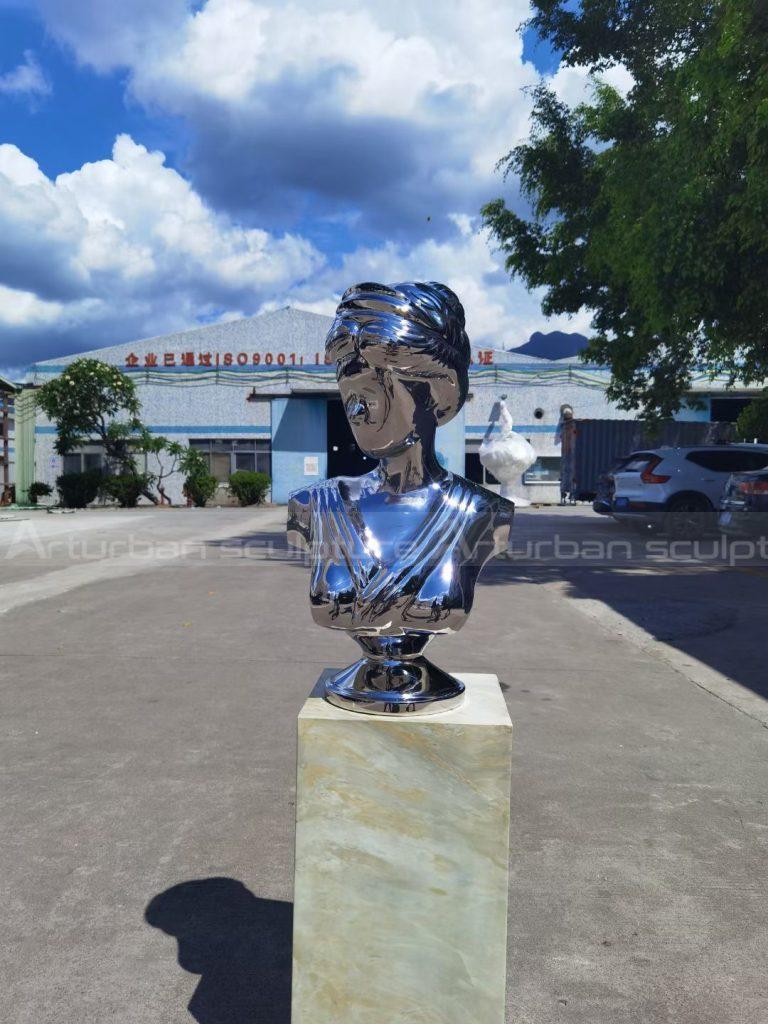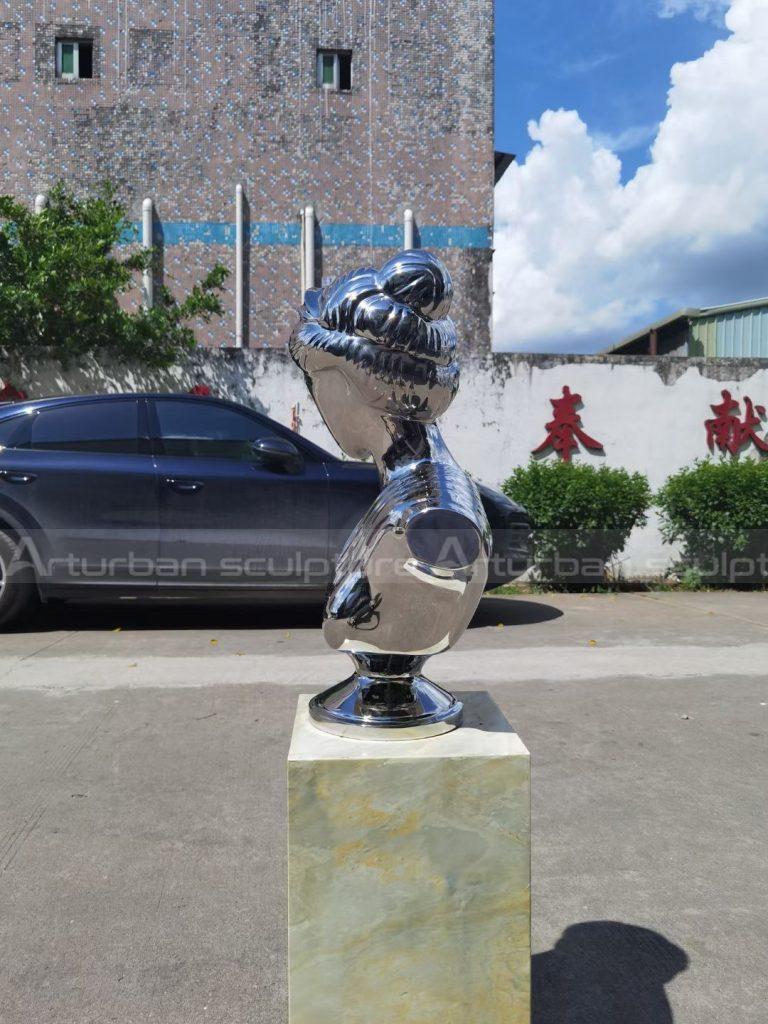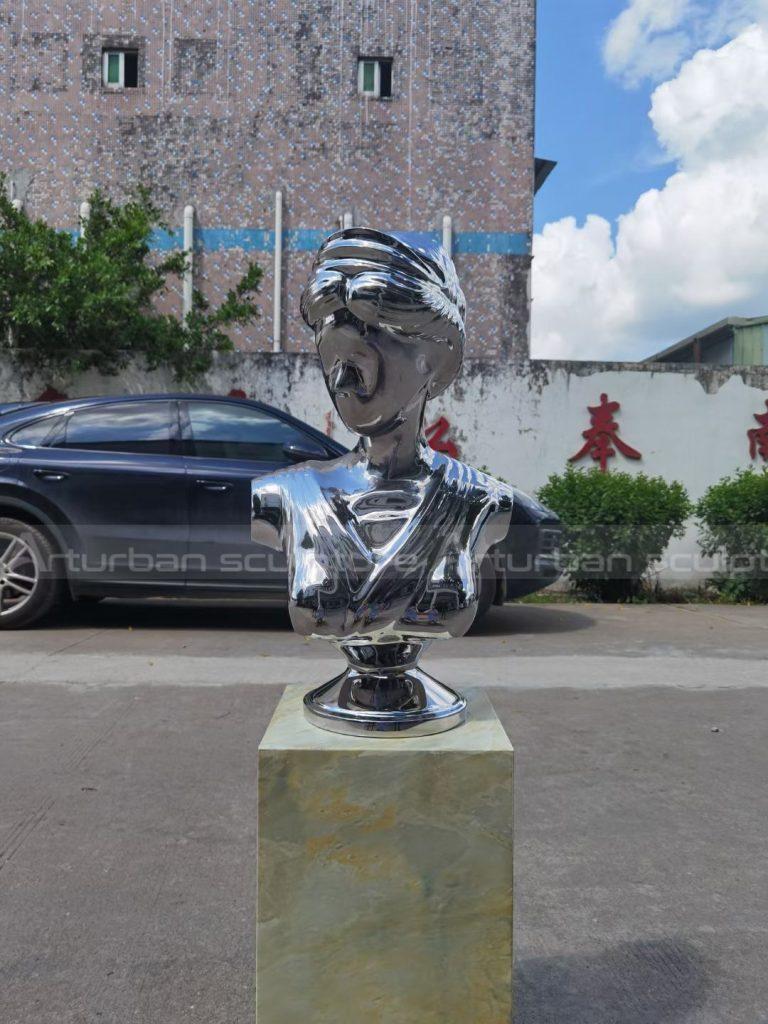 Send us your requirements now, we will reply to your email within 24 hours