The thinker sculpture created by Auguste Rodin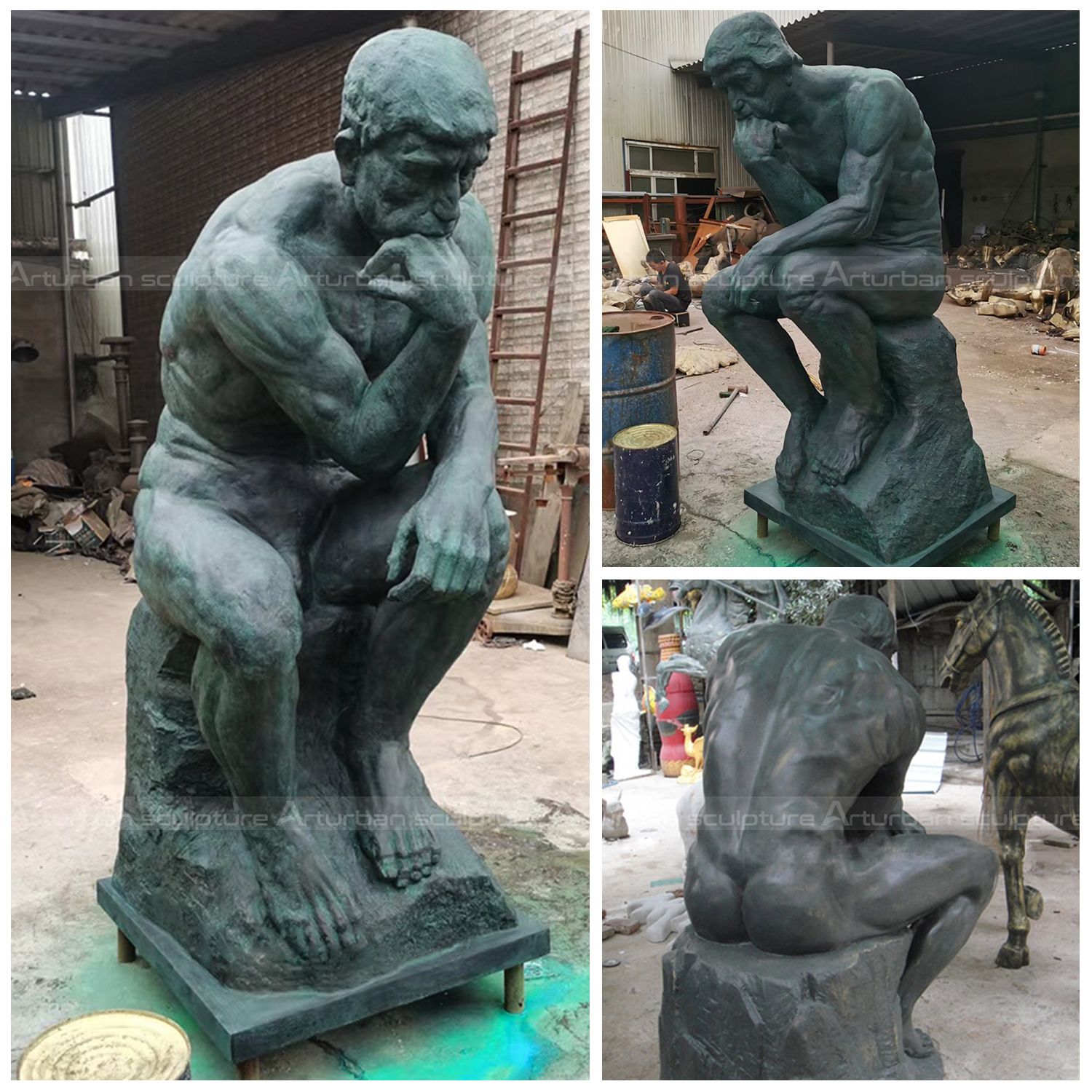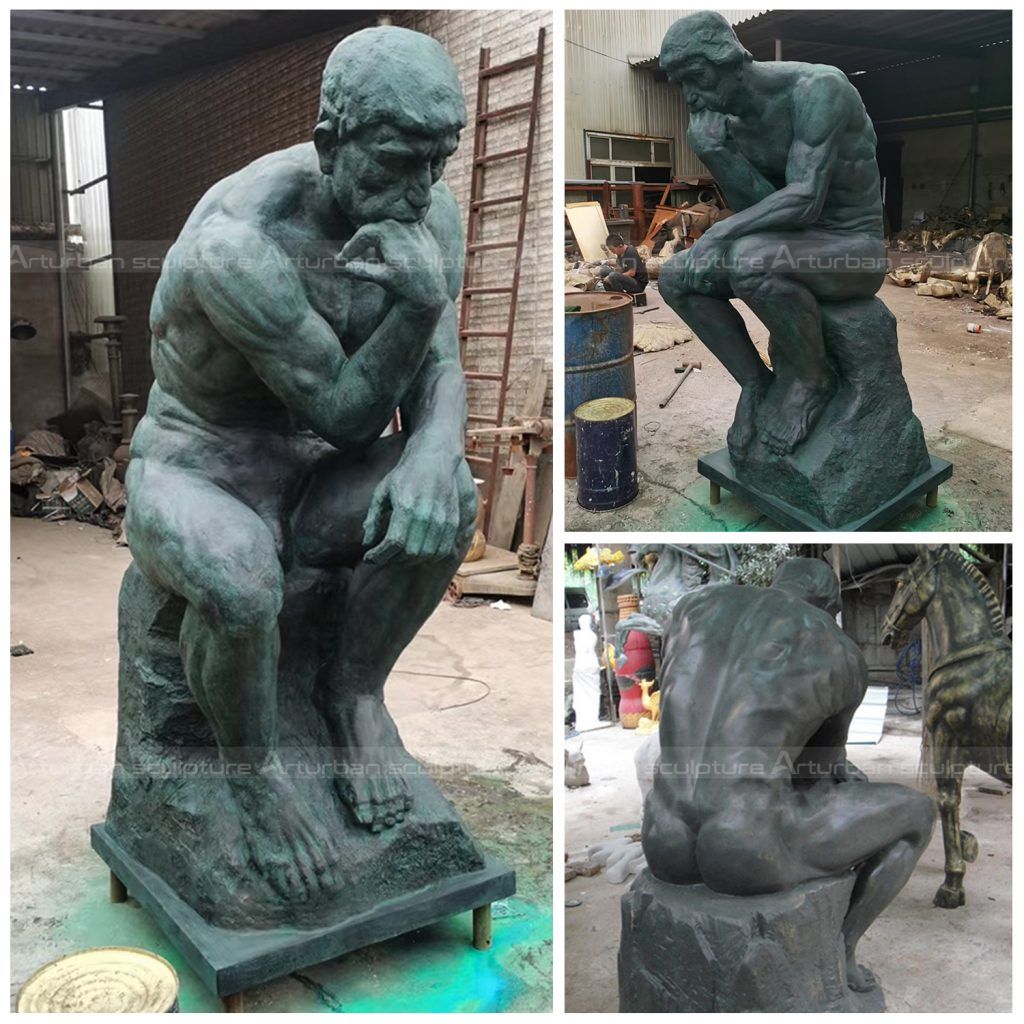 This is Rodin's man sitting thinking statue. In 1880, the French government commissioned Rodin to do decorative sculpture for its gate. Rodin received the bronze relief "gate of heaven" created by the sculptor Giberti for the north gate of the Baptistery in Florence, Italy. Inspired by this, Rodin decided to create a sculpture of hell on earth with the theme of Dante's Divine Comedy hell. This is the gate of hell.
The man sitting thinking statue is at the center of the gate of hell. At first, the name of this statue was not "the thinker". Rodin named it "the poet", which symbolized Dante's thinking about the evils in "hell on earth". Later, this sculpture was independent from the gate of hell, and Rodin renamed it the thinker poet.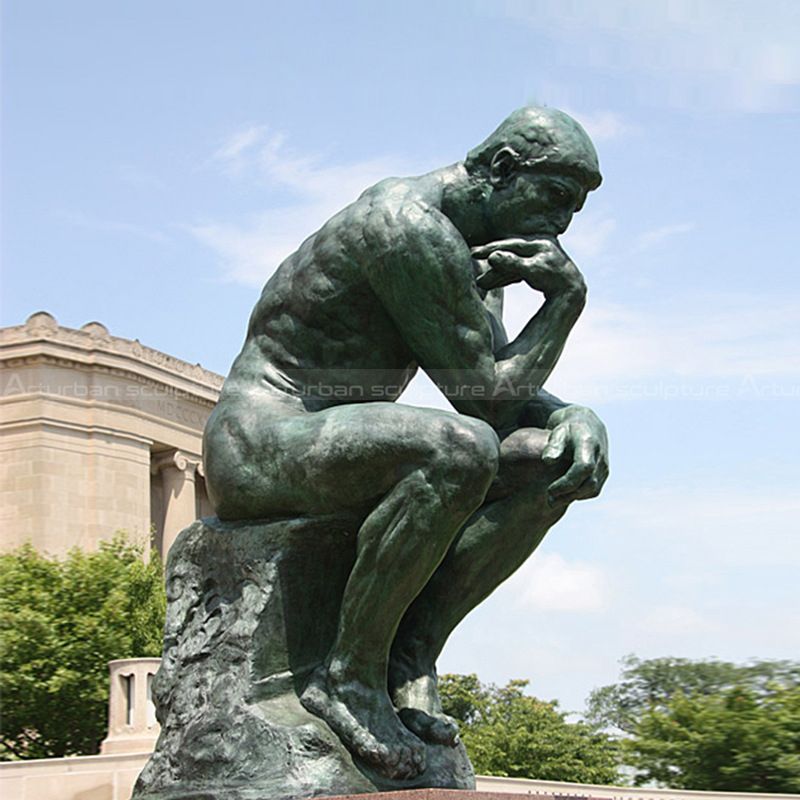 Rodin, on the other hand, added new content to this image and carved him into a serious and deep thinking laborer. This laborer has a strong physique, but his strength is shackled. It seems that in his thinking, he is worried and concerned about himself and the fate of mankind.
Details of man sitting thinking statue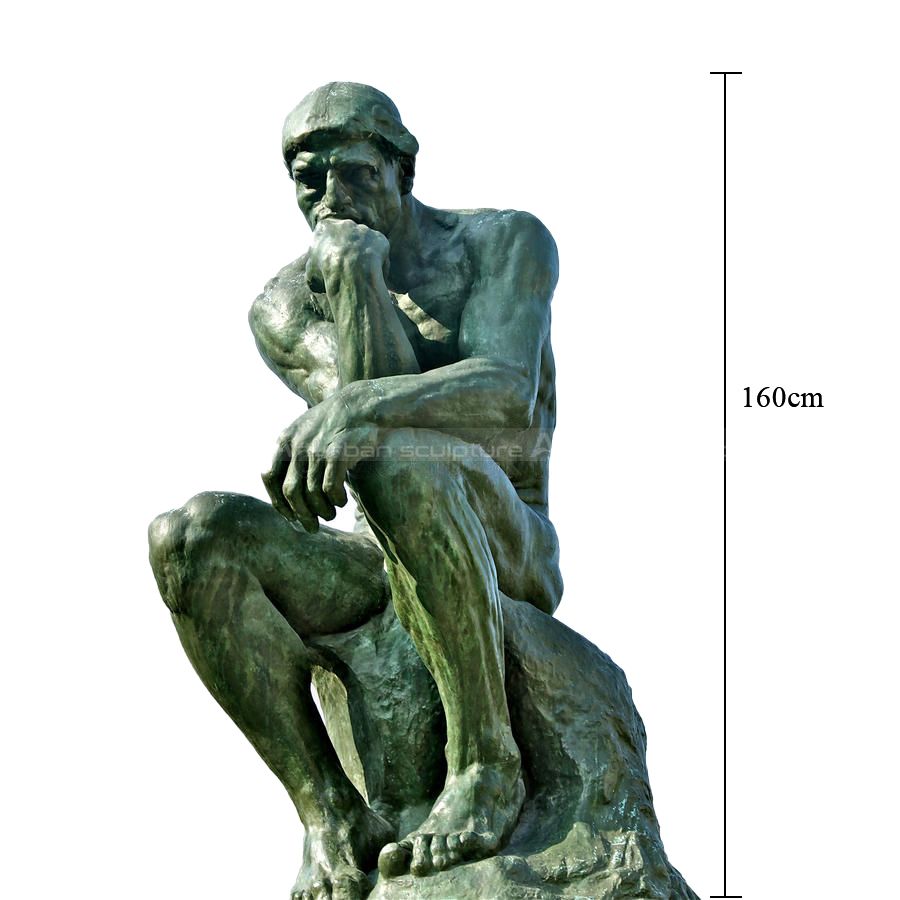 The man sitting thinking statue created a strong working man. It shows that a man bends down and sits on a stone, holding his chin with his right hand and his left hand on his knee. His eyes are deep and he is silently staring at the ground. He is falling into a deep thinking. His body is still and seems to be in a state of absolute stillness. However, through the twisted posture, frozen action and crisp muscle lines, we can fully feel that his heart is in a state of surging emotion. Because of thinking, he shows infinite energy and creates a visual image full of tension for the viewer in the binary contrast of stillness and movement.
What is he thinking? According to the meaning of author Rodin, he is thinking about the fate and future of the whole human race. Although he is a strong worker, he is not a man with developed limbs and simple mind. He has lofty ideals and feelings. Like an outstanding philosopher, he pays attention to and answers the ultimate problems of mankind with his own thoughts and actions.
This man sitting thinking statue has become a well-known art sculpture. It re-carved by many people as a decoration for life and as a personal collection to appreciate its artistic characteristics. This is a thinker's sculpture customized by our Arturban sculpture foundry for our customers. It is with traditional wax loss method, highly restores the details of the thinker. It vividly displays the artist's style and effect in our life.
This man sitting thinking statue is a perfect art sculpture in various outdoor environments. It will become a perfect supplement to the outdoor environment. We can not only appreciate the artistic beauty of sculpture, but also realize its spiritual meaning from the form of sculpture, as if we were thinking.
Send us your requirements now, we will reply to your email within 24 hours