1.Cartoon hound Gromit
The Gromit sculpture is very poular. Gromit is a dog belonging to the eccentric inventor Wallace. Gromit is a sculpture image of a very cute cartoon dog. He is Wallace's pet dog and best friend. Gromit is the brain of the duo. He often turns his eyes on Wallace's crazy antics and ideas, and often has to save Wallace from many bruises and disasters in a series of clay films produced by Aardman animations, based in spike Island Bristol.
Gromit is very loyal to Wallace and has a strong sense of justice.With kind-hearted and easily irritated. He often gives the critical of Wallace's invention. Gromit express this thought by facial expressions and body language. Many critics believe that Gromit's silence makes him a perfect straight man with pantomime expression, which is comparable to Buster Keaton.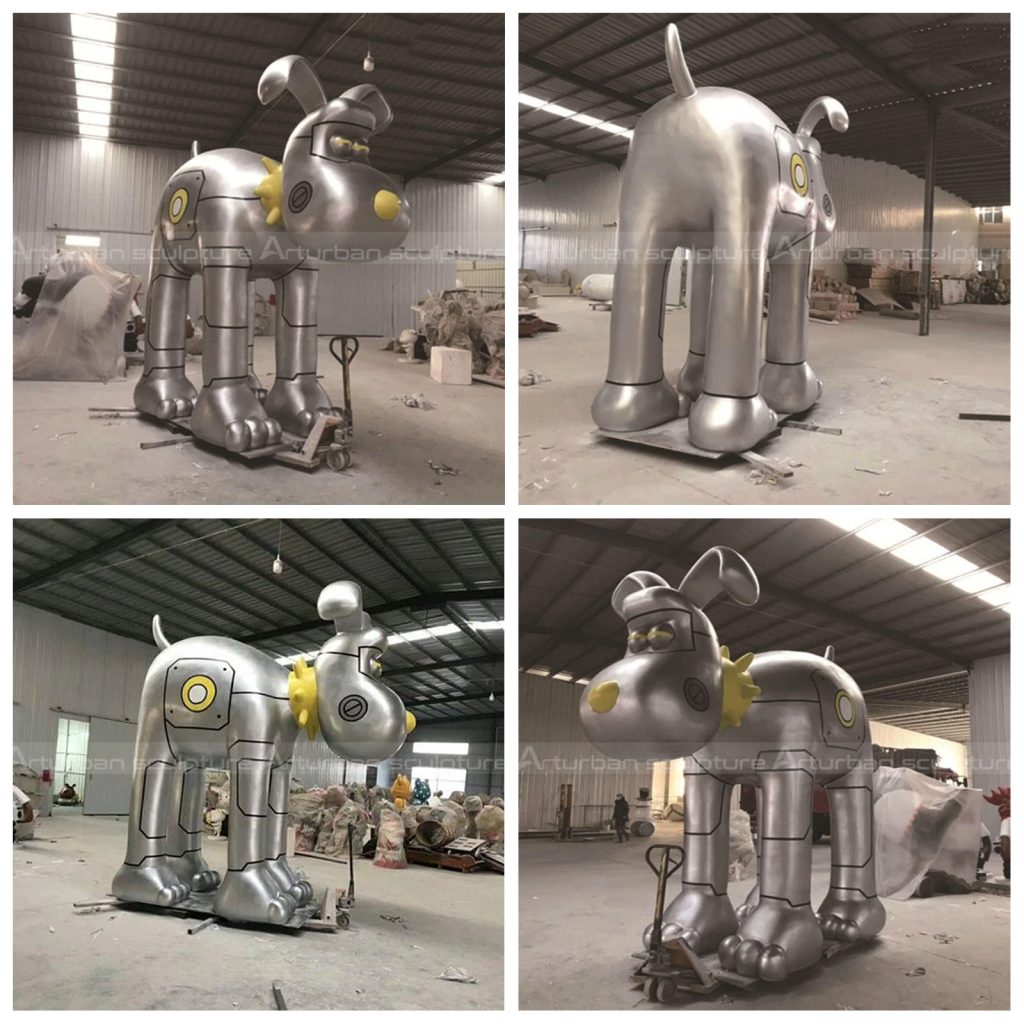 2.The Gromit sculpture and wallce statue
Gromit Unleased aims to raise money for Wallace and Gromit's Grand Appeal. The charity was founded in 1995 to raise funds for paediatric medical equipment at Bristol Royal Children's Hospital and St Michael's hospital. Use Wallace and Gromit as mascots for charities.
This sculpture is a 4-meter-high large Gromit sculpture. This sculpture is shaped in the form of a large robot, which is called "grmt 02" – representing the giant robot mutt transporter.
As part of the global "Gromit unleased" charity event, Aelita Andre takes part in painting two 5-foot-tall Gromit statues in Hong Kong. This Gromit is very large, we have to divide it into servel pieces, which means ugly connecting lines, which will destroy the beauty of Knicks' smooth design. This sculpture will have a large number of connecting lines. By painting and creation of Aelita AndreThis sculpture is very fashionable and generous, and has become an awesome sculpture image.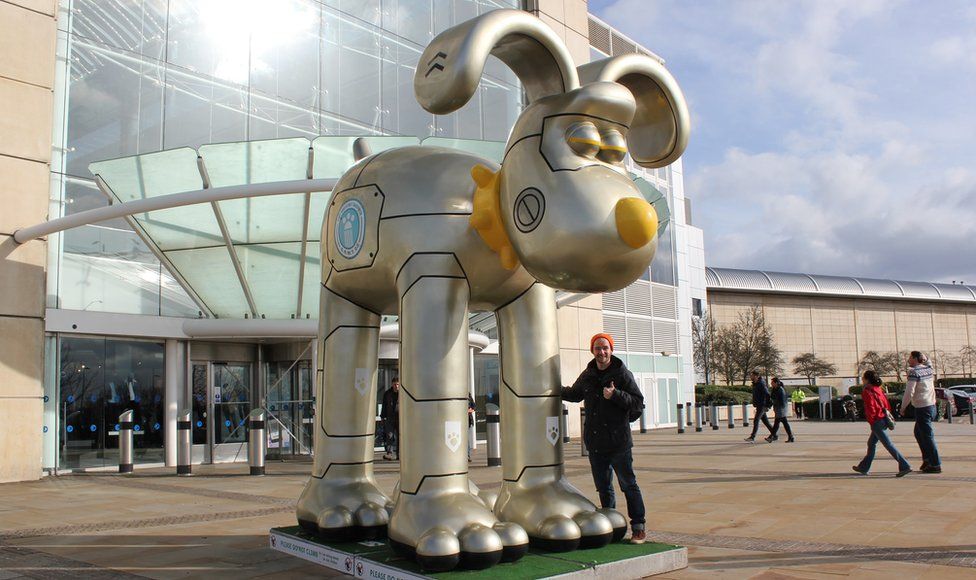 3. The details of the Gromit sculpture
This large Gromit sculpture is a image of a large hound, made of stainless steel, and retains the original color of stainless steel on the surface. It is very fashionable and novel. The Yellow collar on the neck and yellow nose of the sculpture are very characteristic, which will attract your attention. Under the set off of its black lines, this sculpture will not appear abrupt. It adds scientific and technological elements with the effect of robots. It shows the artistic and cultural effect of the new era. Its two upturned ears are very discriminating. The upturned ears let us feel humorous and cheerful. It enable us to recognize the statue of Gromit at a glance.
This sculpture represents charity and show the people' love. Everyone who supports charity is worthy of respect. This Gromit sculpture is a representative of fashion and technology. Placed outdoors, its unique shape will bring you a happy and interesting atmosphere.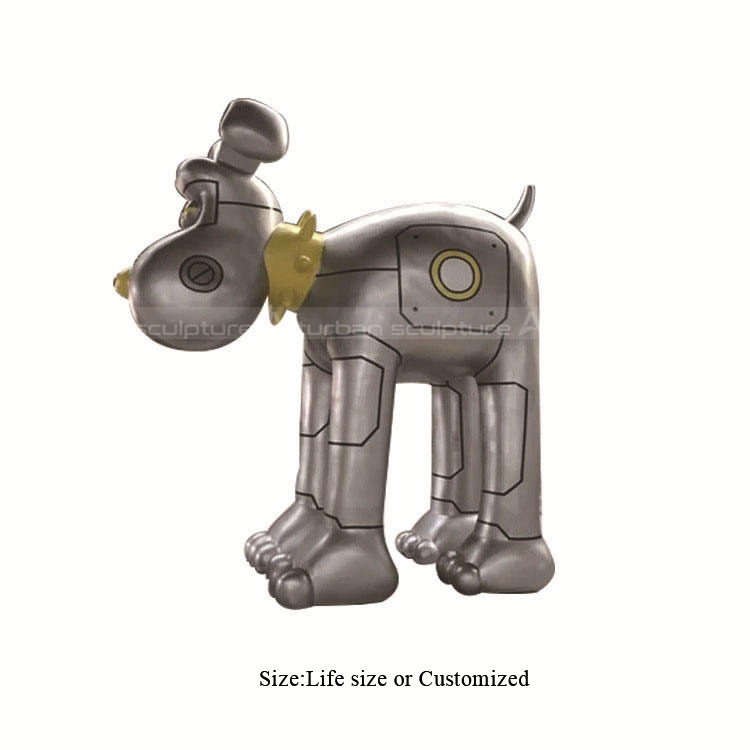 Send us your requirements now, we will reply to your email within 24 hours