Cute Elephant Sculpture-children's best partner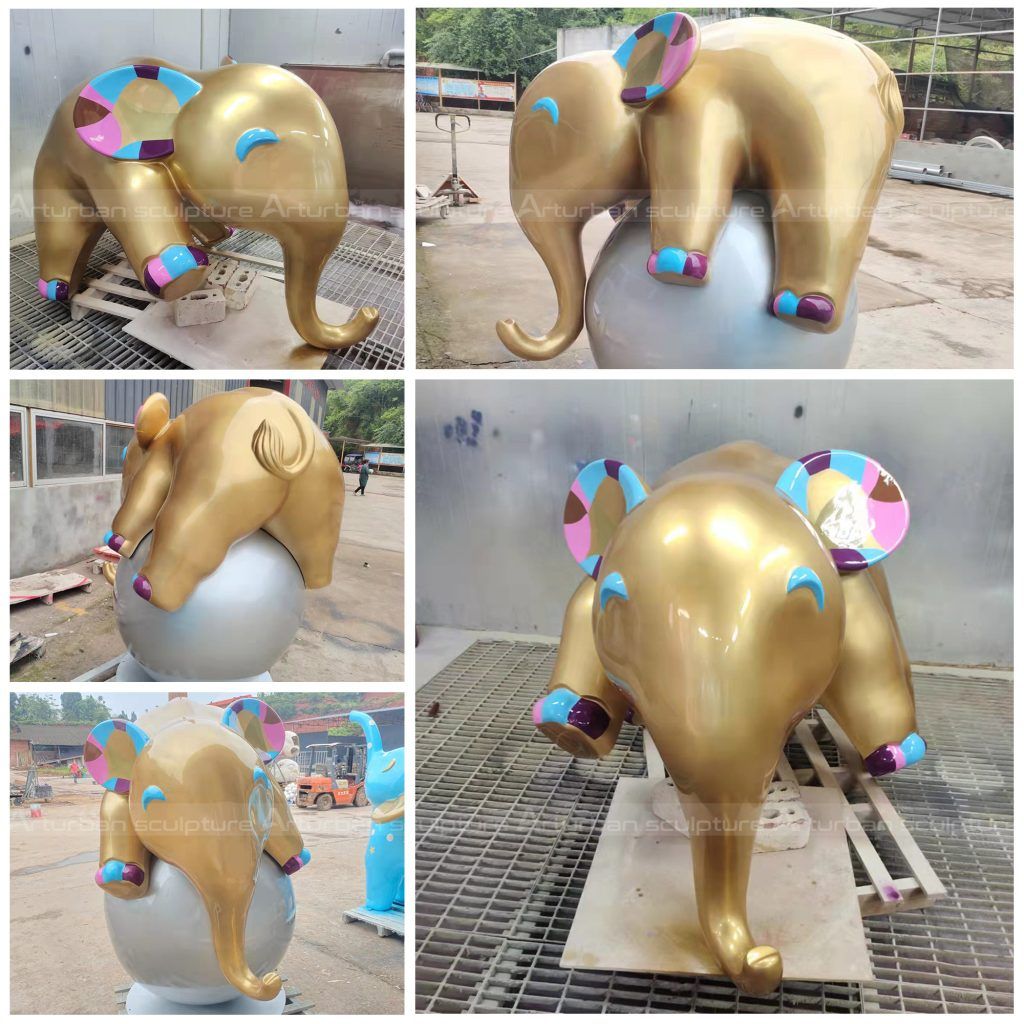 This is a cute elephant sculpture. Nowadays, FRP cartoon sculptures are becoming more and more popular. Cartoon sculpture is the behavior of using exaggeration, deformation and other methods to shape characters and animals. FRP cartoon character sculpture should consider the characteristics of materials and processes. FRP is easy to form beautiful streamlined products, highlighting the sense of the times of the work. Arc streamline can be used in the design. Because of the light weight and high strength of FRP, it can make works with strong motion and small supporting area. Therefore, FRP cartoon sculpture is a very popular sculpture technology.
FRP cartoon sculptures are bright in color and lovely in shape, which will attract children's attention. The vivid, interesting and lovely FRP cartoon sculptures, whether placed in amusement parks, kindergartens, parks and other places, will drive the whole atmosphere and mood, and the mood will become very happy. Cute modeling will bring them unlimited fun and joy, and become the best friends of children.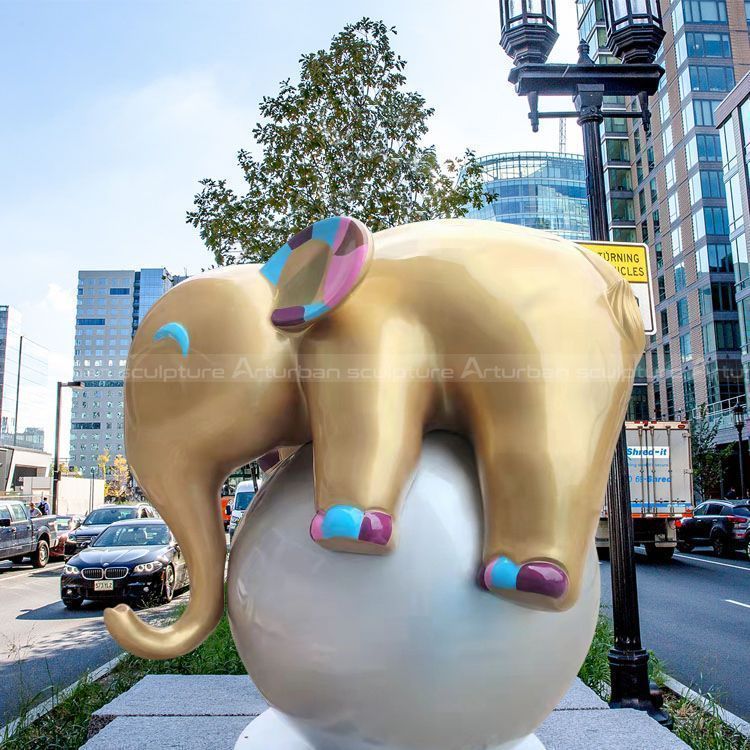 Details of FRP cartoon elephant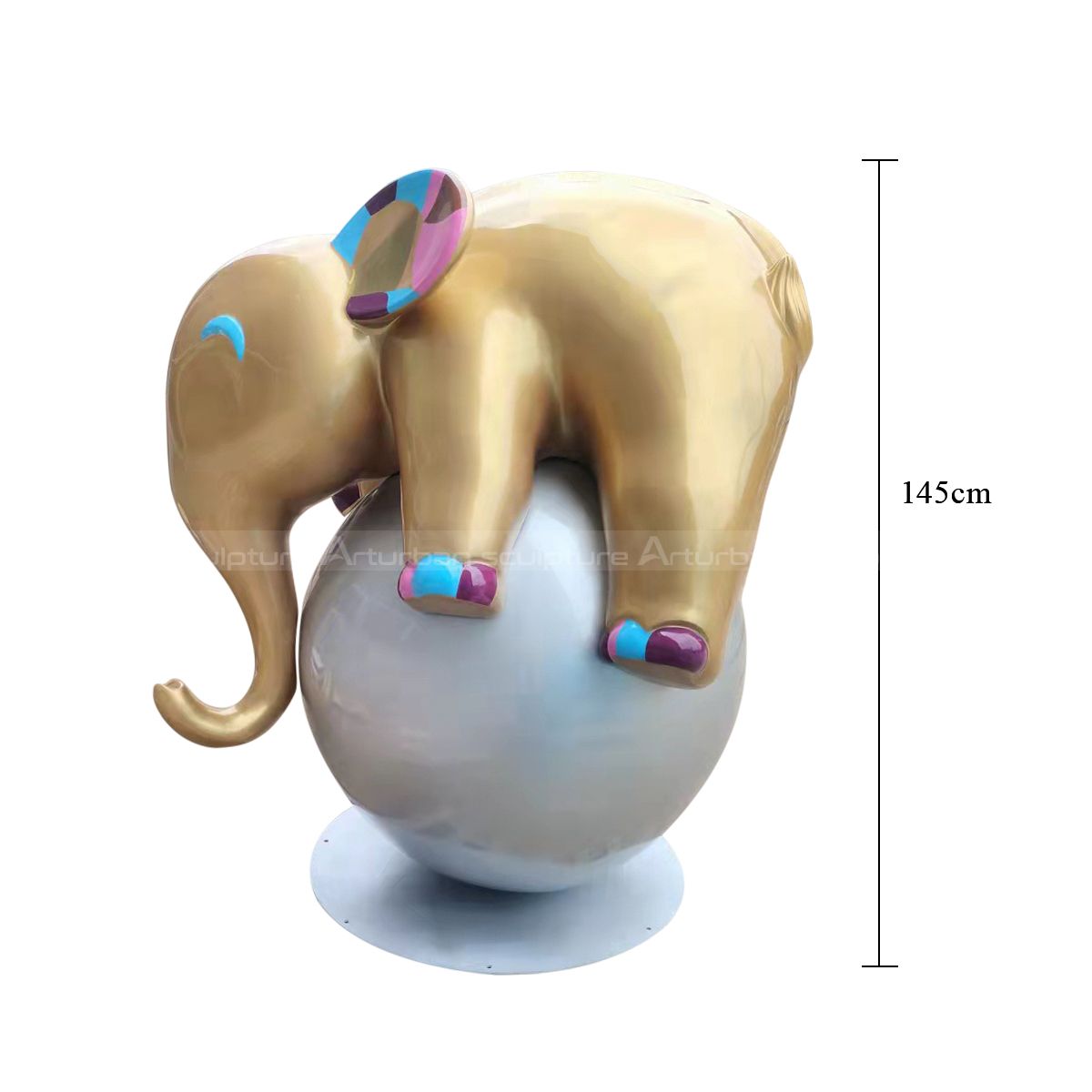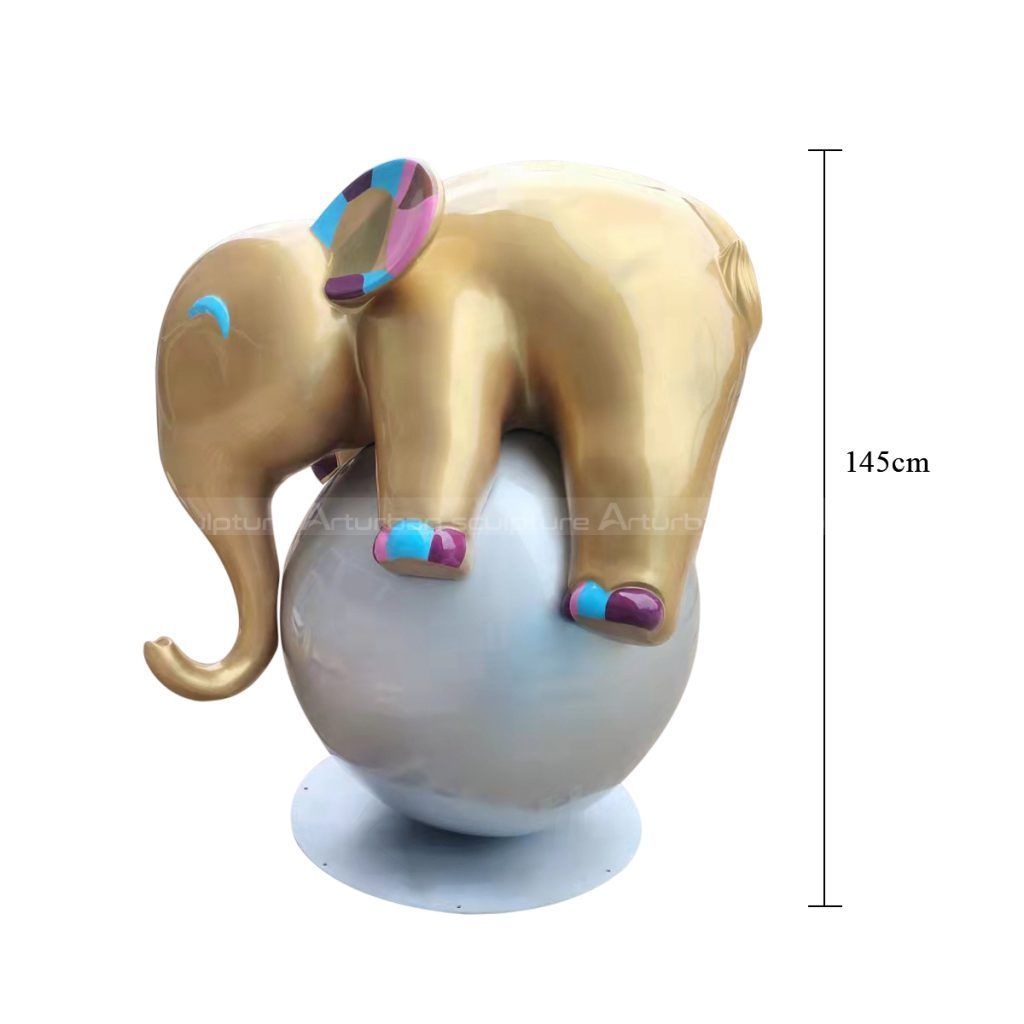 This cartoon FRP elephant sculpture is very cute and interesting. The lovely elephant is lying on the round silver ball, holding the ball tightly with its arms and legs, and its bent nose is also firmly attached to the ball, for fear of falling off the ball. The overall golden appearance makes the color of the sculpture more attractive. The colorful ear edges and toes are like telling us that this is a beautiful baby elephant.
 
This lovely little elephant has a very fashionable modern artistic effect. The overall outline design, and the pattern of the statue are presented to you after the craftsman's pure hand carving, showing a perfect and realistic sculpture shape. It has experienced many processes such as primer, color rubbing, paint brushing, color brushing, color tracing, etc. It uses environmental protection paint and manual fine coloring, with flexible and full colors and rich layers. Special paint for automobile, with beautiful color and luster, environmental protection and odorless, high strength, corrosion resistance and long service life.
 
This cartoon cute elephant statue is not only loved by children, but also by adults. The extraordinary artistic taste and young and fashionable design highlight the new style of simplicity and atmosphere. In addition to better decoration, a good environment also needs a unique design with characteristics to bring another kind of beauty to the environment. Life is to find happiness in the beauty, decorate your space with fun, and surprise your life with beauty.
Send us your requirements now, we will reply to your email within 24 hours