When you see this white pegasus sculpture, what will you think of?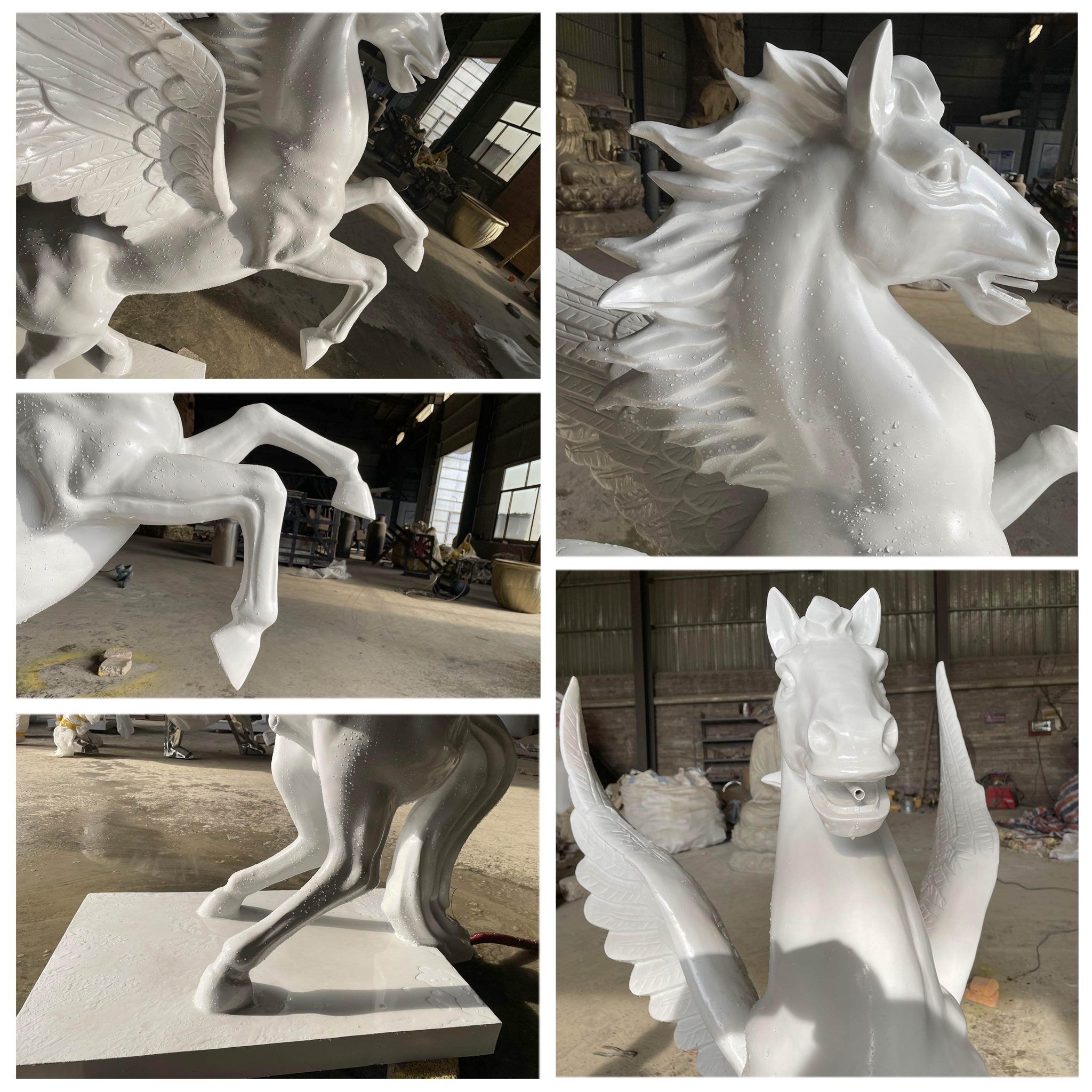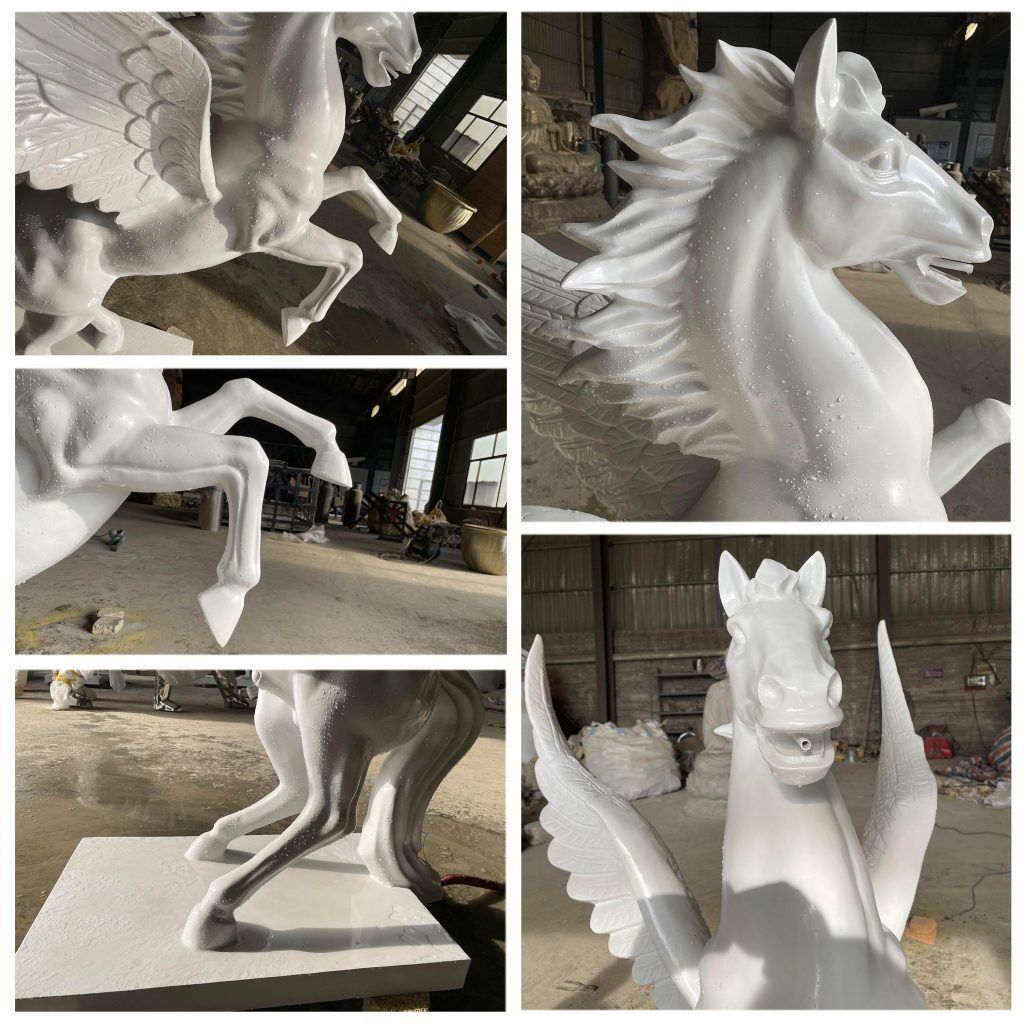 When I first saw this white pegasus sculpture, I was attracted by its beautiful appearance.
Standing on a white base is a white flying horse statue. Its two front feet raised high, and neighing. Its graceful horse tail and soft mane make its majestic shape lifelike. The wings behind it seem to be a sacred gift from God. They not only have clear hair texture, but also represent its powerful.
Is this sculpture made by our Arturban sculpture factory very fashionable and generous? I don't know what you feel when you see it for the first time. When I see it for the first time, I feel very holy and pure. There is no trace of impurity in the white. If I touch it, I will wash my heart and imagine that If ride on its back, it will make you get inner liberation and get physical and mental relaxation.
Legend of flying horse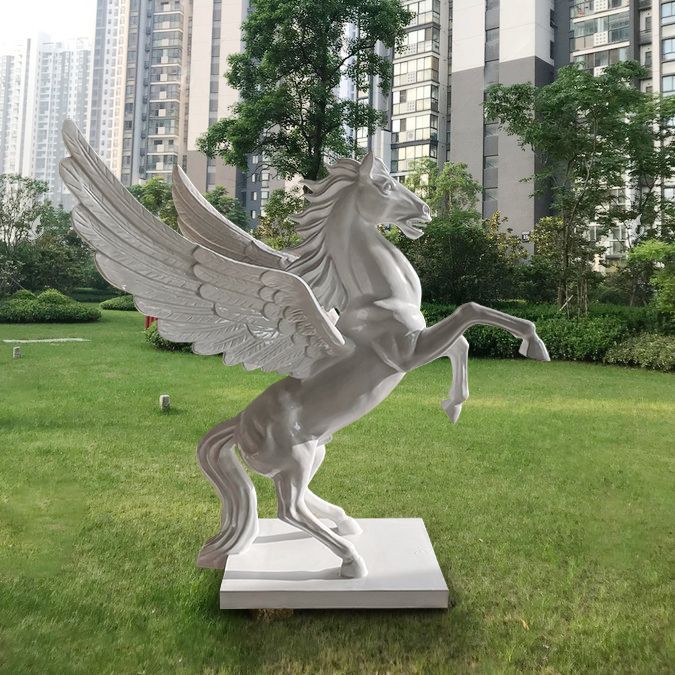 Pegasus represents a winged white Pegasus in the mythology of Ethiopia. Winged Pegasus represents inspiration. It is said that the flying horse Pegasus stepped out of the spring on the Hilikon mountain with its hooves. Pegasus symbolizes inspiration and is the creator of the source of inspiration.
Although horses have no wings, they also have a very high position in the hearts of the world. The horse is a symbol of strength and success. It not only brings auspicious luck to the family, but also represents the momentum to success and courage. Under the influence of the horse, Pegasus is a winning horse, and the wings on its back are its powerful help. It can be used to enhance the career and business opportunities, help you climb the ladder of success, bring good opportunities and continue to win.
Detail of the Pegasus sculpture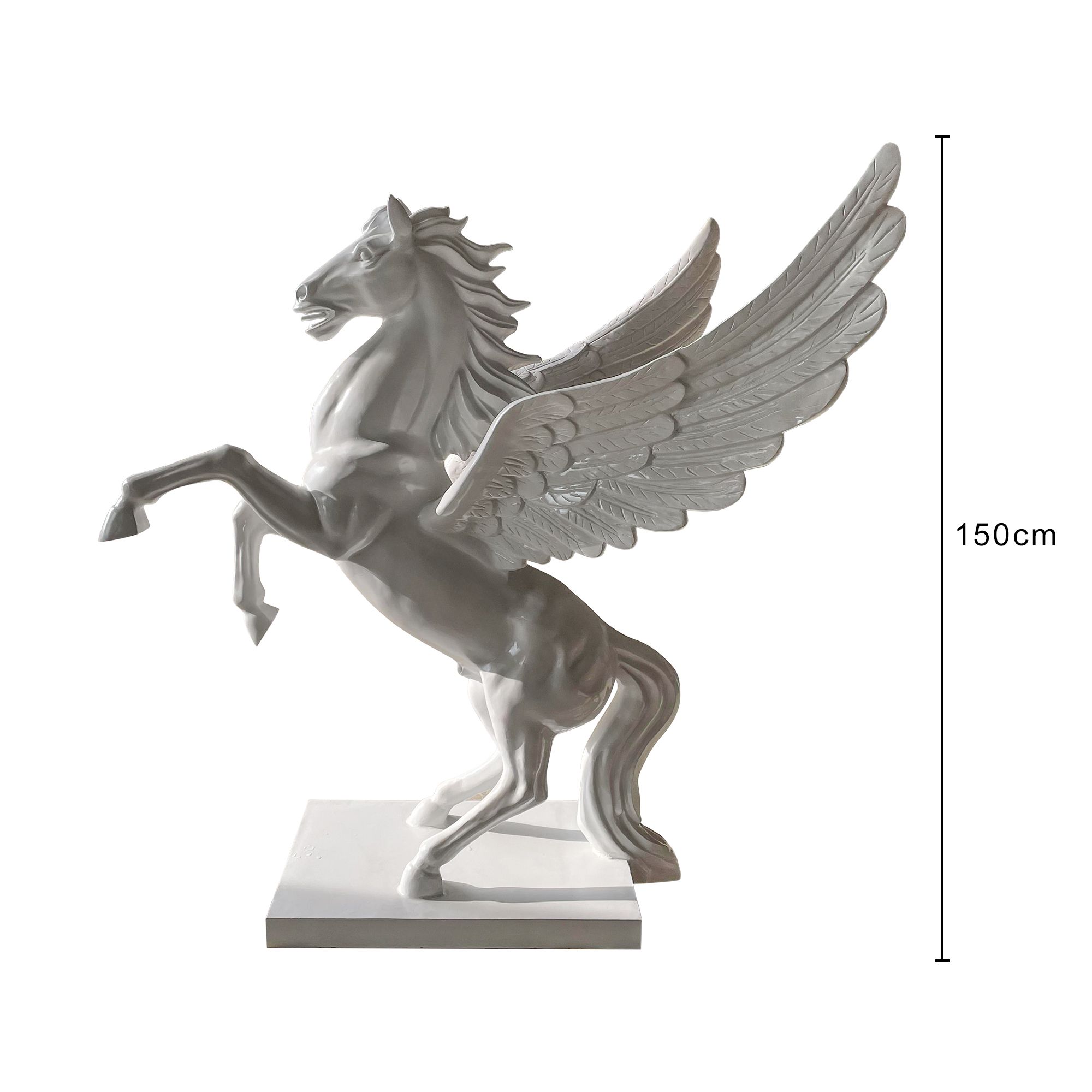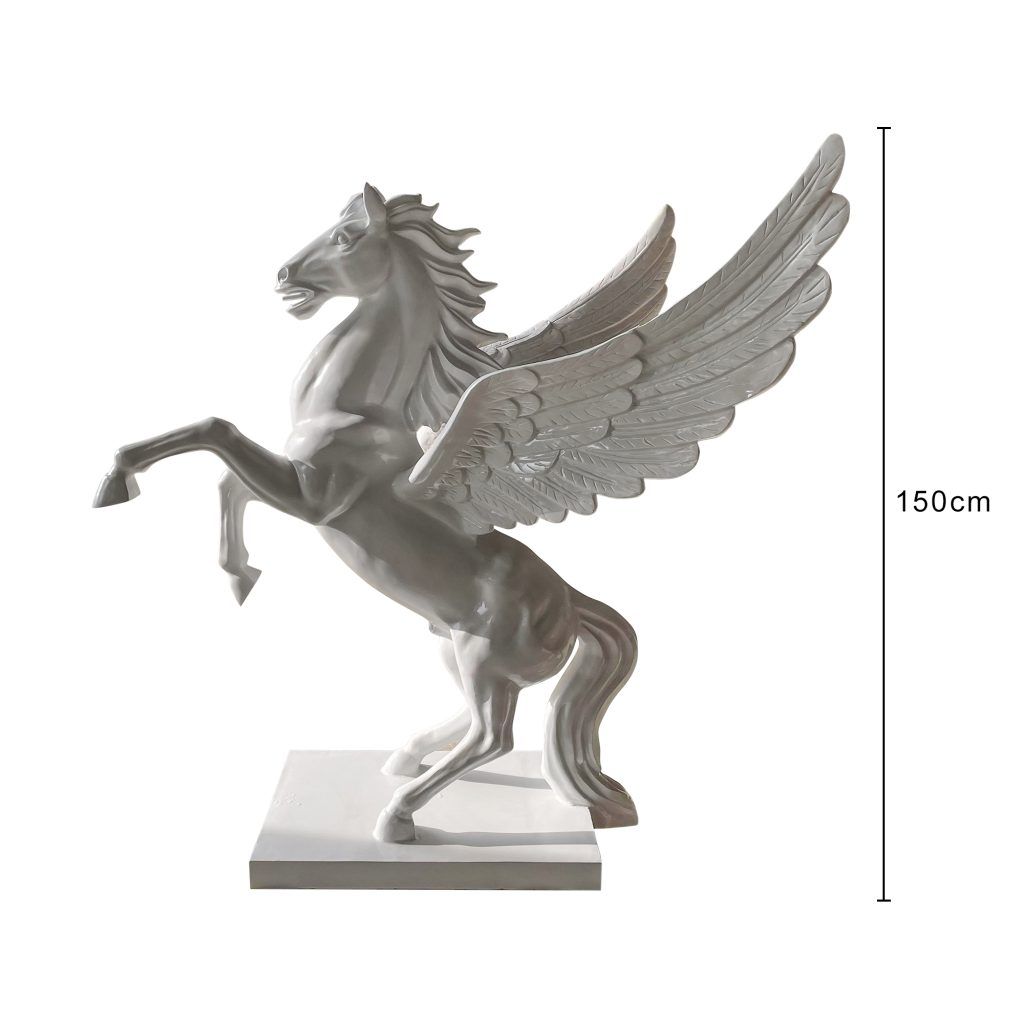 This white flying horse statue is popular among people. The white flying horse symbolizes purity and victory. It looks very beautiful with snow-white color, just like a real horse. It has a strong decorative effect. The holy color forms its unique artistic vision and becomes the soul of decoration. It gives people beautiful enjoyment, makes people feel happy and relaxed, and cultivates their sentiments.
This white flying horse sculpture is made of fiberglass. This white flying horse sculpture shows the profound carving skills of our sculptors, vividly shows the characteristics of horses, and vividly represents the characteristics and actions of horses. This sculpture is suitable for outdoor places such as parks and courtyards. Its modest and elegant posture also shows the master's self-restraint. Its unique design will make it a focal point.
Send us your requirements now, we will reply to your email within 24 hours