1. Introduction of famous st michael statue
famous st michael statue is made of marble or bronze usually in life. Archangel St Michael is the top messenger of God and the archangel who leads all the angels in heaven. In the Bible, only Michael is the archangel. Michael means "who is like God?" Michael's main characteristics are extraordinary strength and courage. Michael strives for good to overcome evil, endows believers with faith. He protects and defends those who love God. People sometimes ask Michael to help them get the courage to overcome fear and the strength to resist the temptation of evil, but to do the right thing and stay safe in dangerous situations.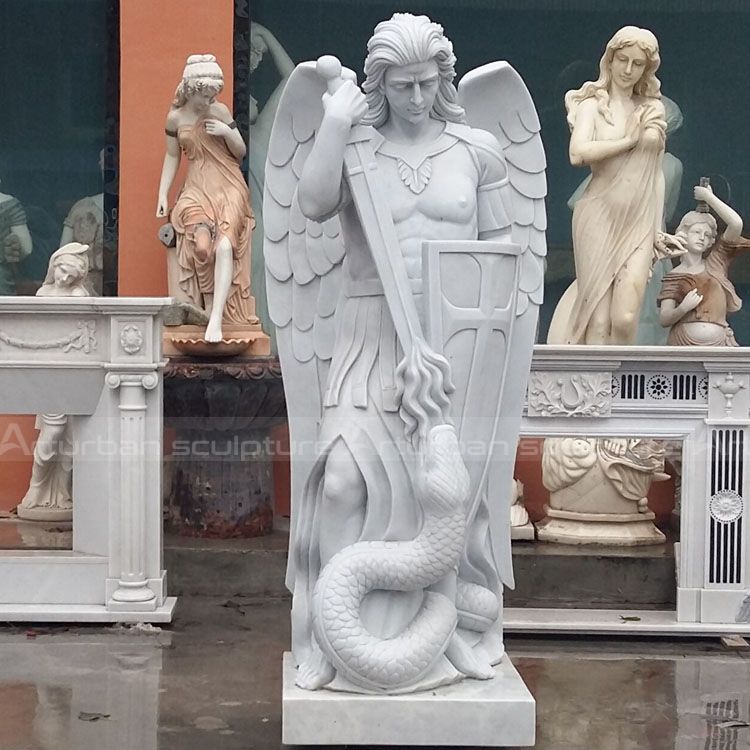 2. Is St Michael the protector?
Michael is often waving a sword or spear, representing his role as an angel leader in combat. Other battle symbols are armor and sword. For a long time, believers have sought protection in times of crisis. St Michael is the patron saint of the army and police, a fierce warrior and defender of God's children. Blue is the angel light related to Archangel Michael. It symbolizes power, protection, faith, courage and strength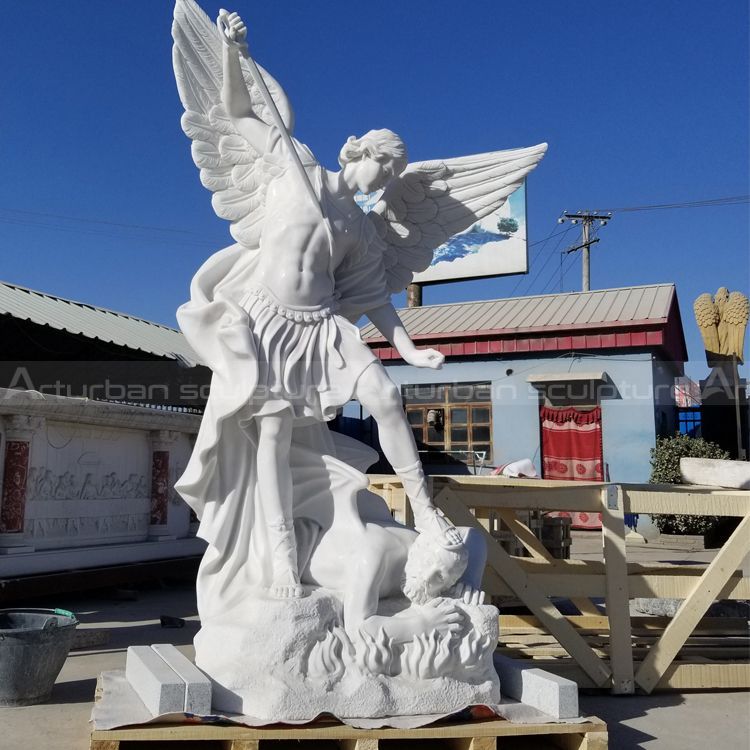 3. What did St Michael protect you from?
1) The archangel St Michael is the patron saint of patients with any type of disease.
2) He is also the patron saint of person who are working in dangerous conditions, such as soldiers, police and security officials, paramedics, sailors and grocers.
3) St Michael is the leader of all the holy angels above Gabriel, Raphael and Uriel. He is often committed to fighting evil, preaching the truth of God and strengthening the faith of the people. Although he was called a saint, he was indeed an angel, the leader of angels, and eventually became God's army. Protect us from the evil.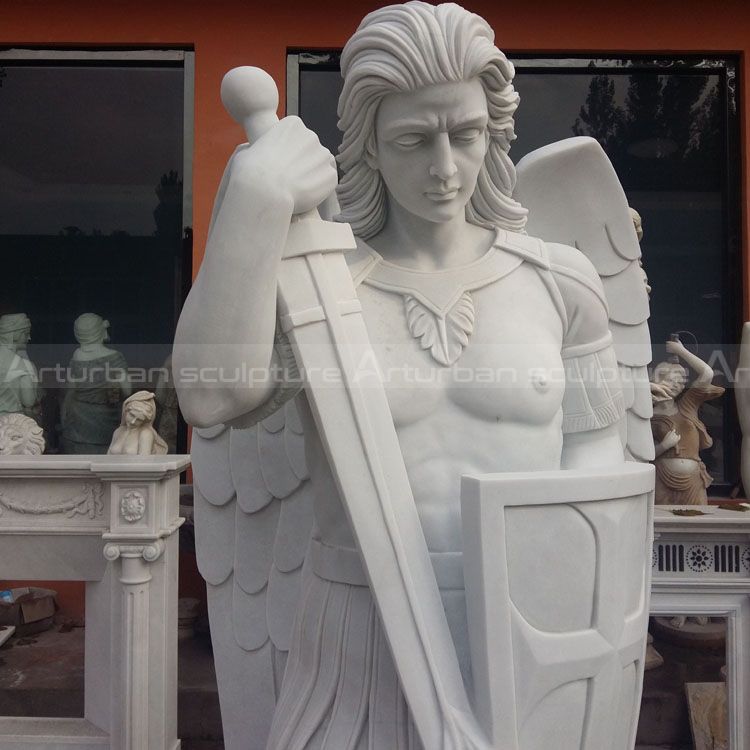 4. The importance of Saint Michael's angel
1) Satan's enemies. In this role, he won the victory over Satan and let him leave heaven. Finally, he won the last battle with Satan.
2) Christian angel of death. At a specific time of death, St. Michael comes and provides every soul with the opportunity to redeem himself before death.
3) Weigh the soul. When judgment day comes, St Michael is often holding scales.
4) Michael is the guardian of all Christians and churches.
Therefore, in people's hearts, St. Michael has a very important position. He is a warrior in the war of good and evil. He is regarded as a defender of justice, a therapist for patients and a guardian of the church. In art, St Michael is a hero holding a sword, flag or shield and often defeating Satan in the form of a dragon.
Send us your requirements now, we will reply to your email within 24 hours