white mickey mouse statue-children's best partner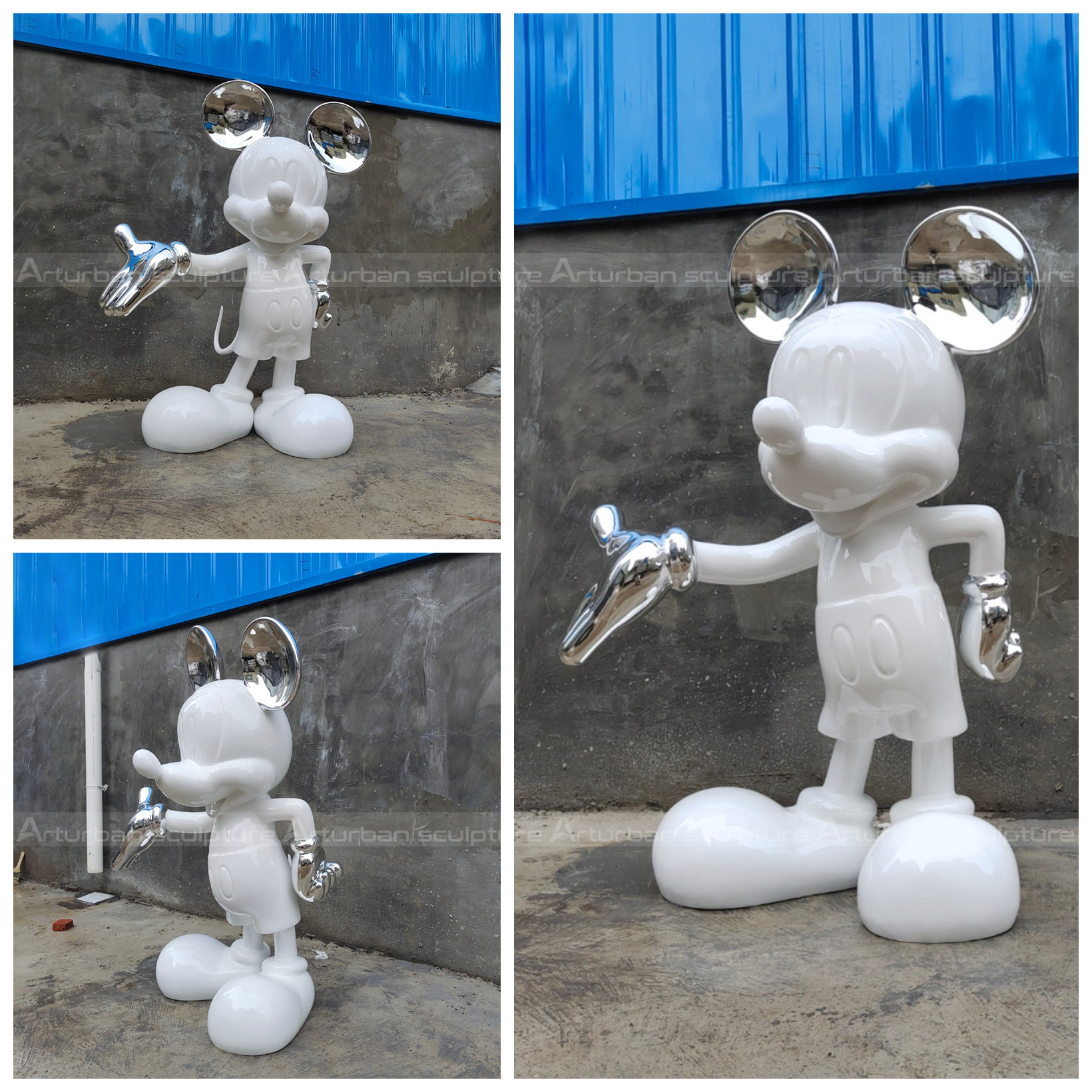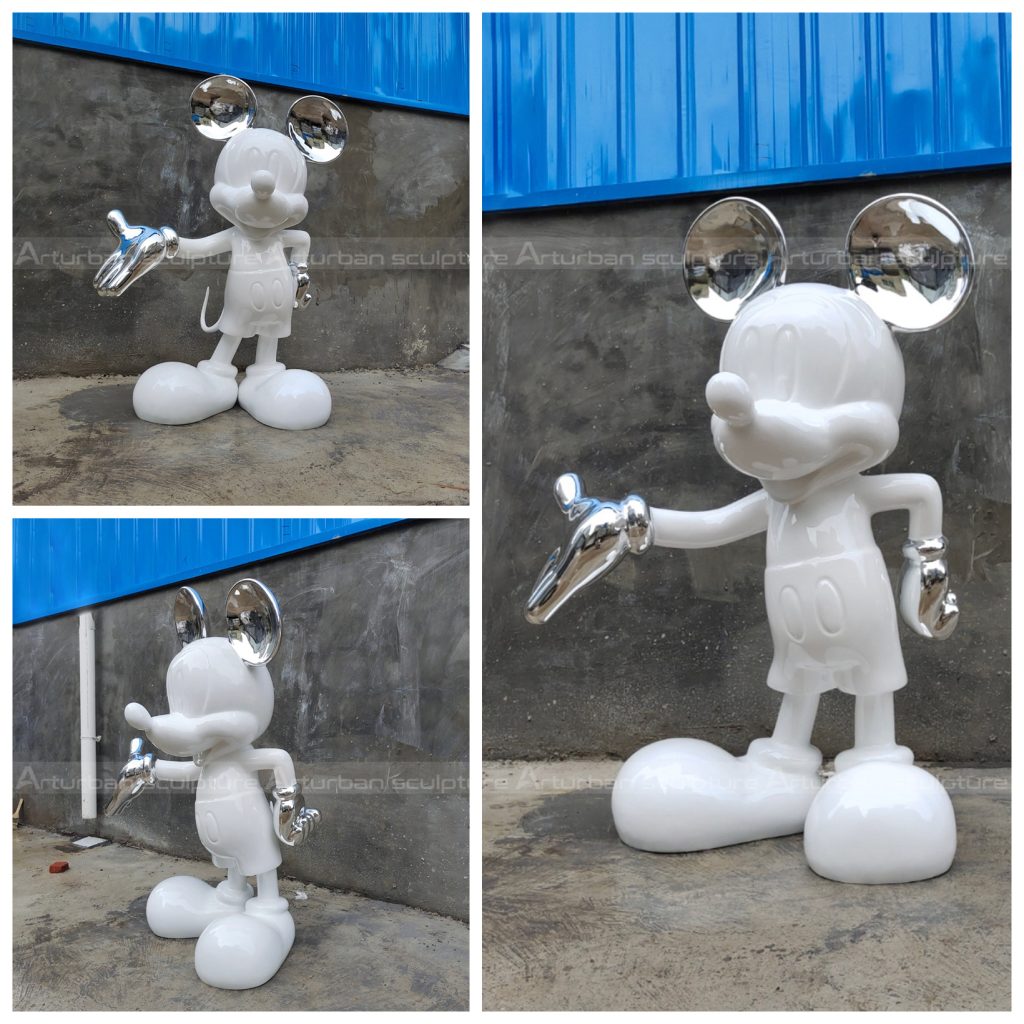 This is a white mickey mouse statue. The cartoon Mickey Mouse is one of the world-renowned cartoon characters. As a lively and playful character, Mickey Mouse has corresponding sculptures in many public places. The cartoon Mickey Mouse sculpture depicts Mickey Mouse's childhood image, standing with a white body and silver hands and ears. In this sculpture, Mickey Mouse's hand is akimbo, while the other hand greets him forward, full of vitality and childlike charm. The silver hands and ears add a modern touch to the sculpture, making it more fashionable and attractive. The entire sculpture has smooth lines and simple forms, reflecting the characteristics of cartoon images.
The decorative effect of the cartoon Mickey Mouse sculpture is very prominent. Firstly, it can serve as a landscape sculpture to enhance the aesthetics and fun of public places. Secondly, the cartoon Mickey Mouse sculpture can attract children's attention and make them love this amusement park with cartoon characters while playing. In addition, cartoon Mickey Mouse sculptures can also serve as decorations for theme parks or cartoon exhibitions, attracting more tourists and audiences.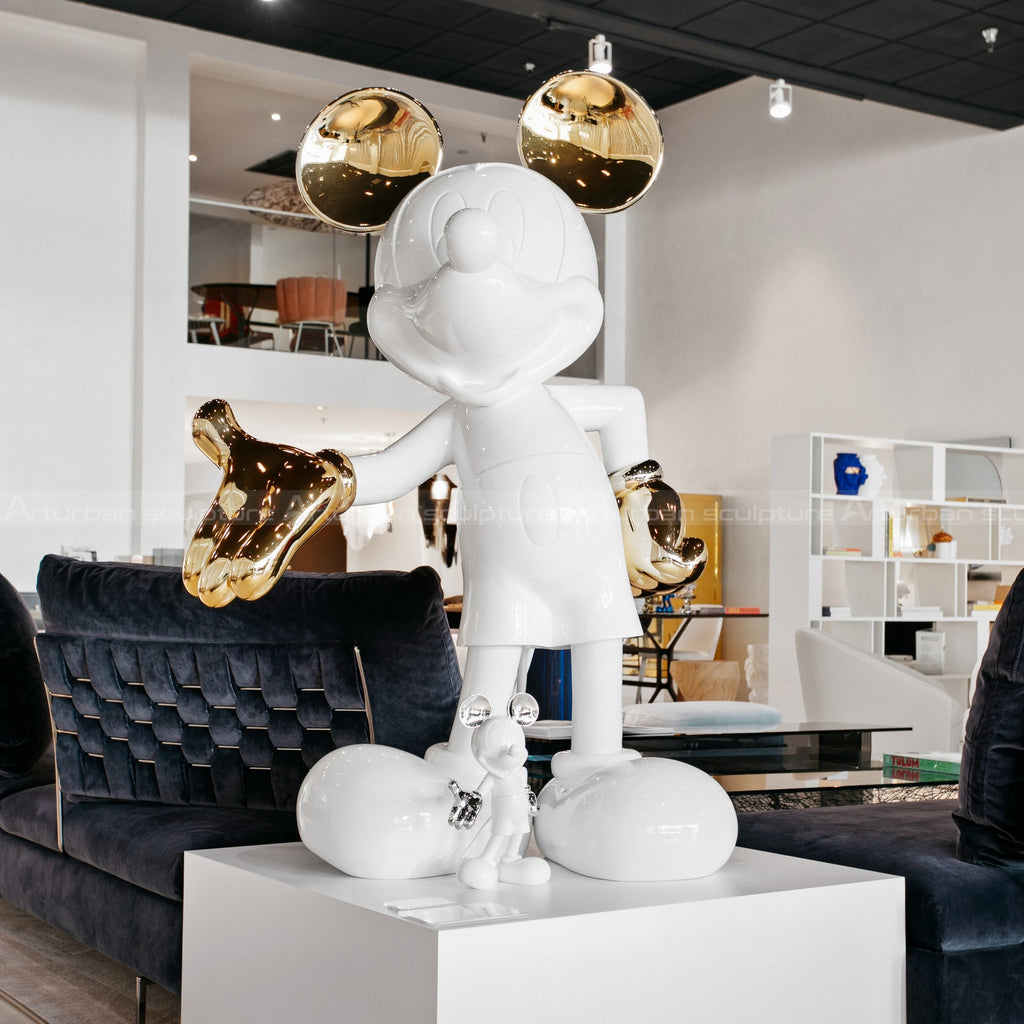 Our advantages to make Disney statue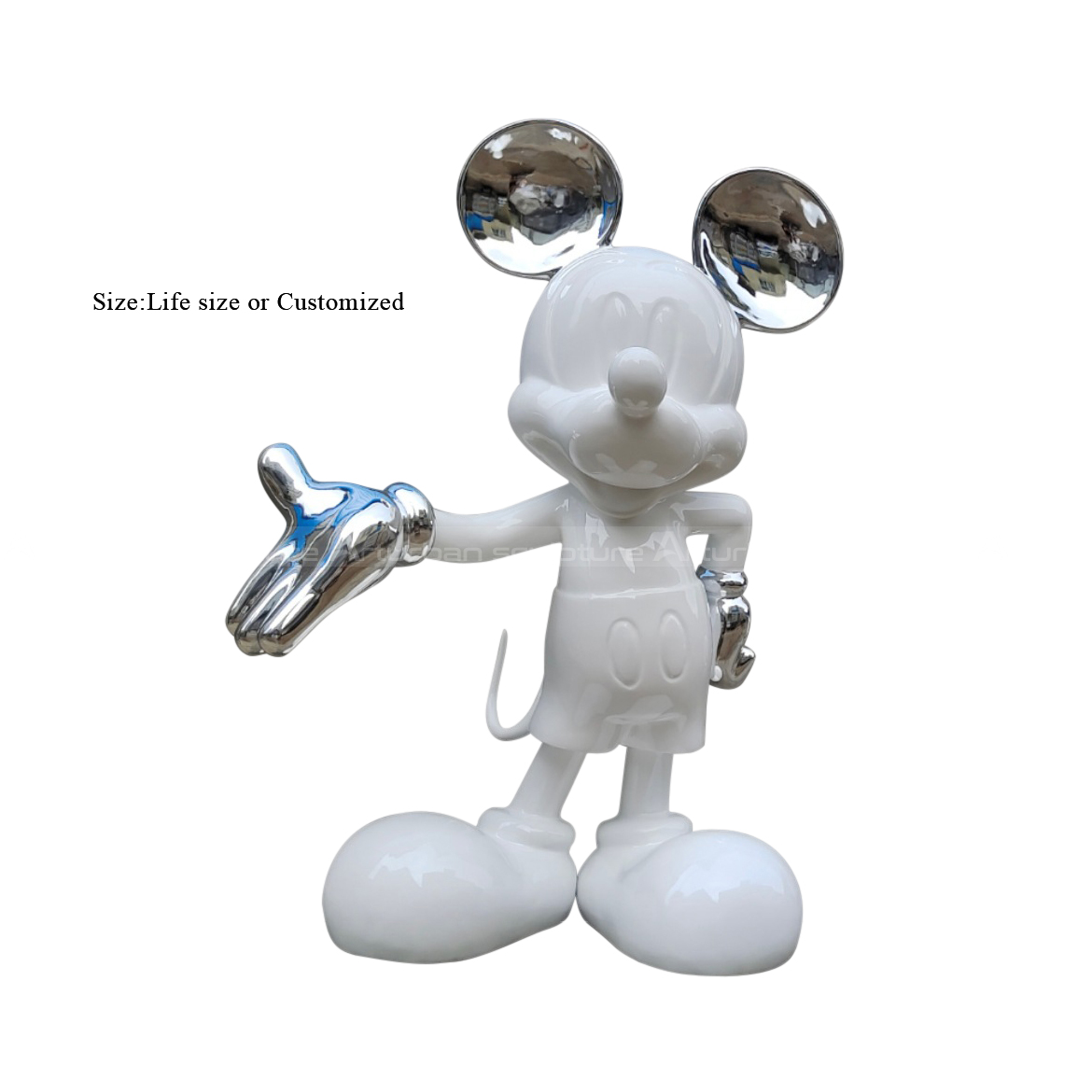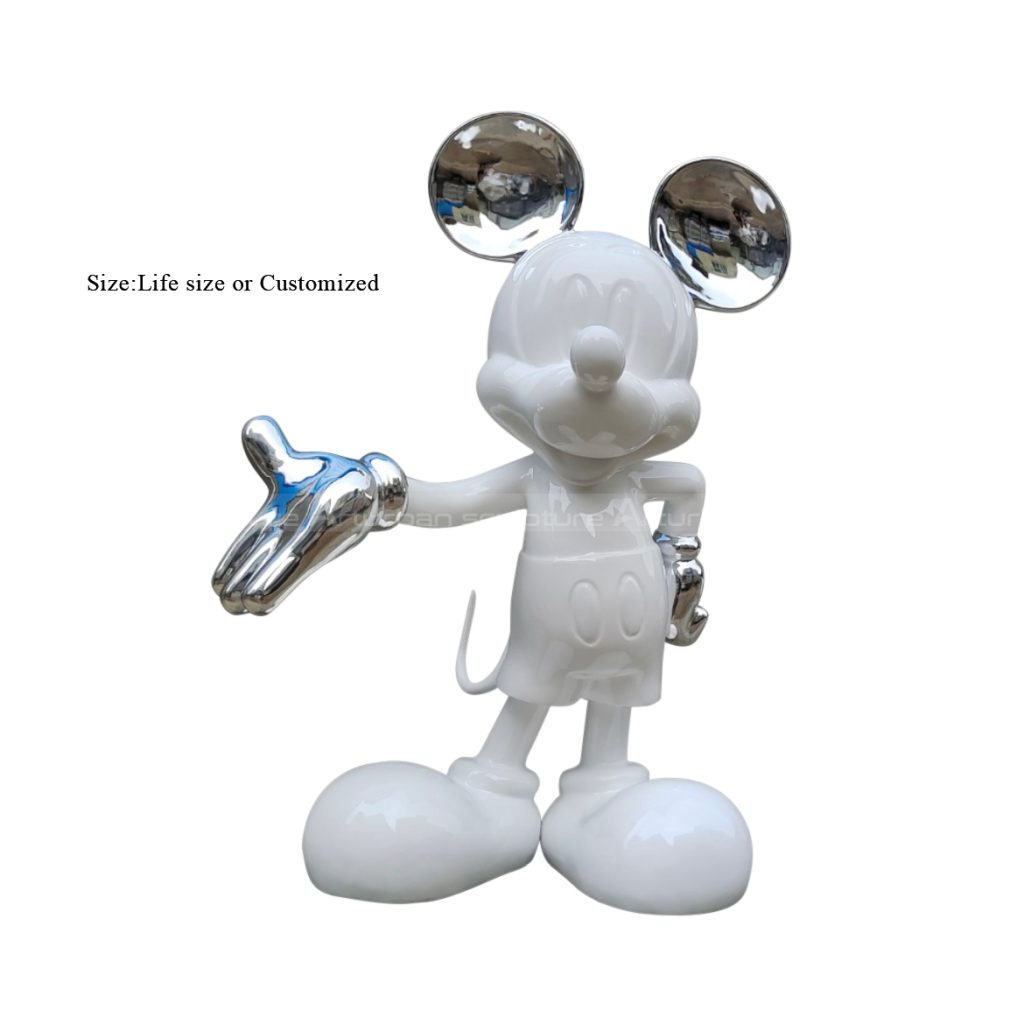 Arturban has the following advantages in creating cartoon Mickey Mouse sculptures: firstly, we have rich experience in sculpture production, which can ensure the quality and craftsmanship of the sculptures; Secondly, we have a professional sculpture design team that can provide personalized sculpture design services; Thirdly, we have a comprehensive after-sales service system that can ensure customer satisfaction. Therefore, choosing Arturban to create cartoon Mickey Mouse sculpture is a very wise choice, which can ensure the quality of the sculpture and satisfaction with the service.
Send us your requirements now, we will reply to your email within 24 hours