1. Introduction of white laughing buddha statue
This is a white laughing buddha statue. Maitreya Buddha is solemn, showcasing the wisdom and compassion of the Buddha.
The sculpture depicts Maitreya Buddha sitting on a lotus throne, wearing a cassock and holding Buddhist beads. His face was
solemn, and his eyebrows shone with compassion and wisdom. The sculpture has exquisite details, and every line showcases
the master's meticulous carving. The texture and luster of marble give the sculpture a noble atmosphere, making it even more
dazzling and eye-catching. The overall design is smooth and full, giving people a sense of tranquility and tranquility. Marble
Maitreya Buddha sculpture, with its solemn appearance and exquisite craftsmanship, has become an admirable and admirable
artwork.
Marble happy Buddha statue, as decorative objects, have lofty significance and artistic value. It can be used to decorate temples,
Buddhist temples, or courtyards, creating a peaceful and solemn atmosphere for the place. Maitreya Buddha, as an important
figure in Buddhism, represents wisdom and compassion, which can bring inner peace and tranquility to people. The marble
material endows the sculpture with a noble and elegant appearance, making it a unique highlight in the venue. At the same time,
the exquisite craftsmanship and meticulous carving of sculpture also demonstrate the value of art and human wisdom. The marble
Maitreya Buddha sculpture, with its decorative function, brings beauty and religious atmosphere to the environment.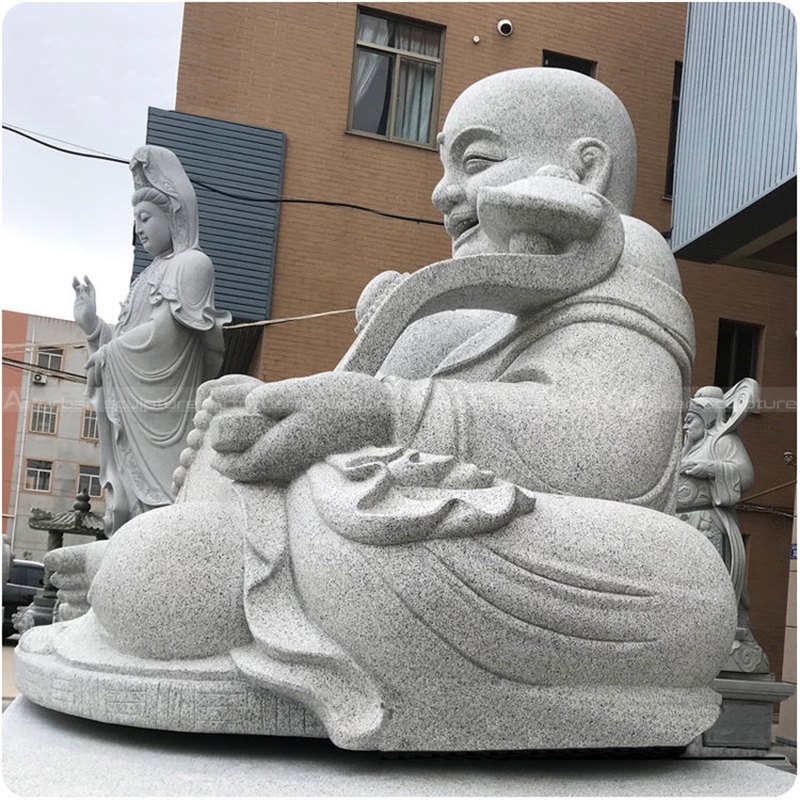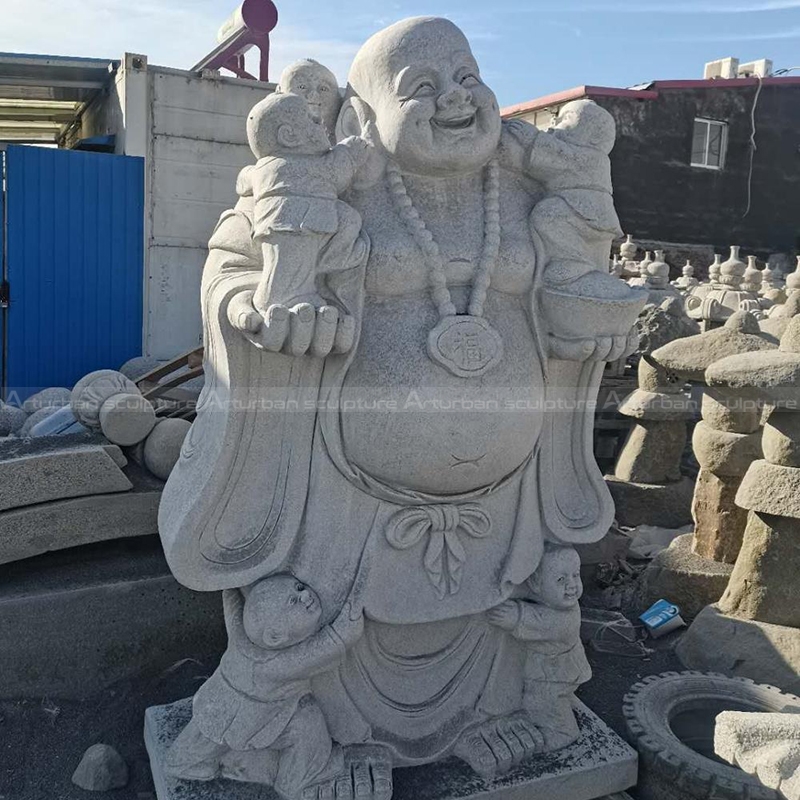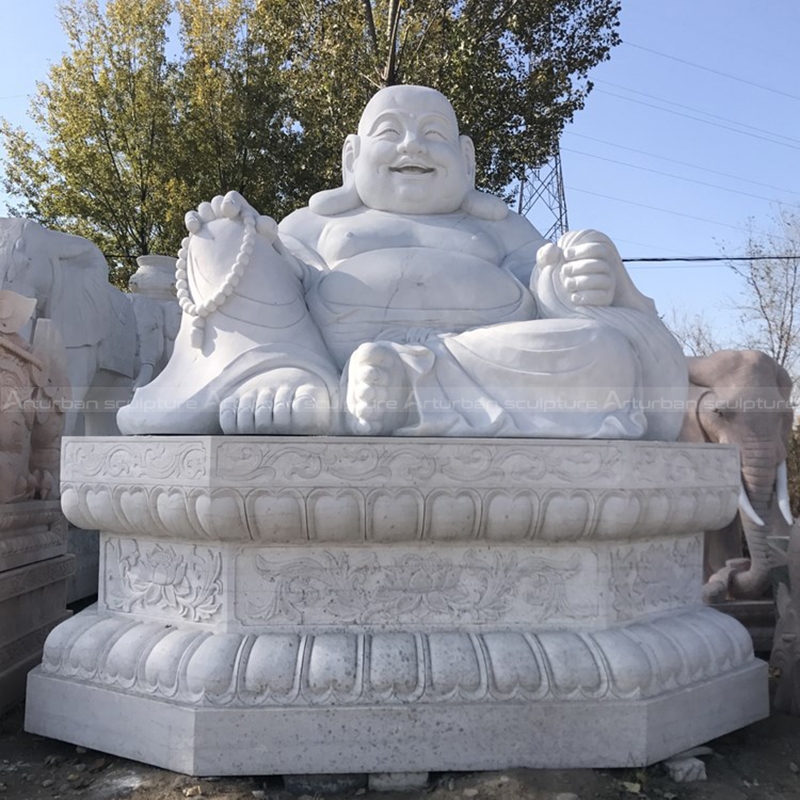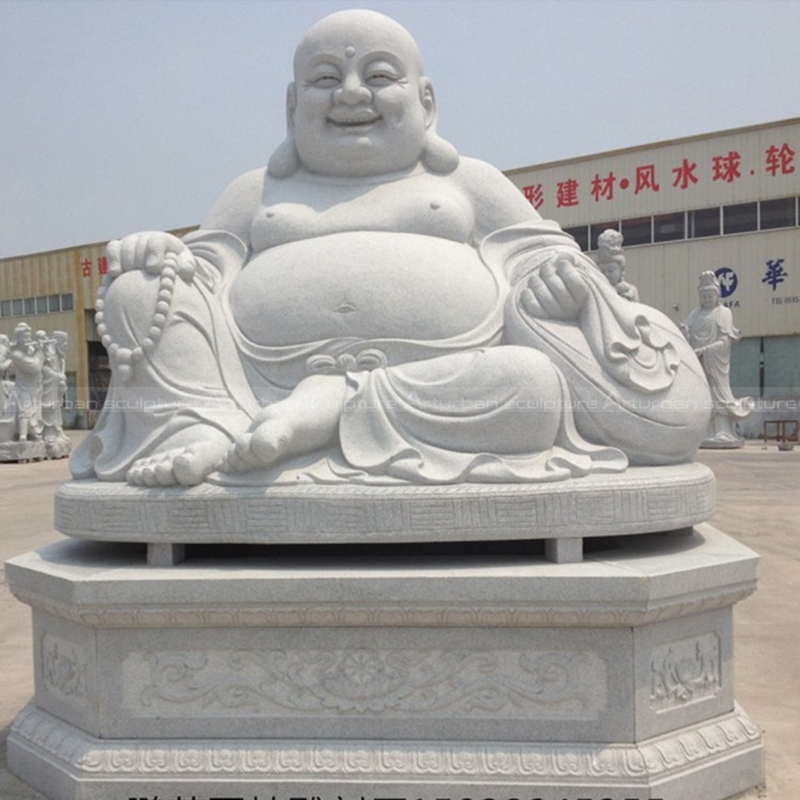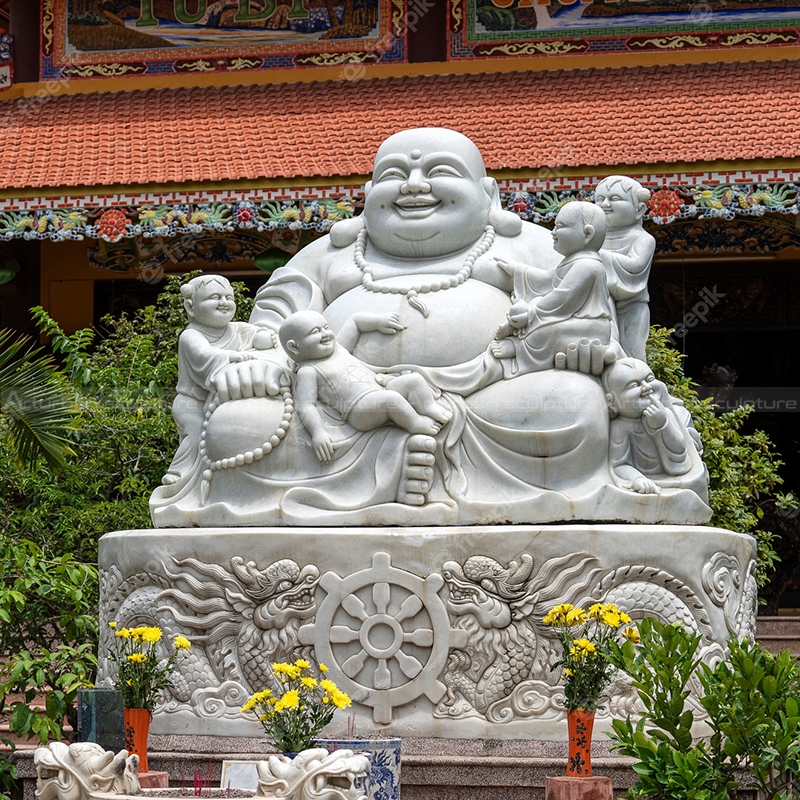 2. Production process of white laughing buddha statue
Step1 Design Communication:  You supply us with several photographs with dimensions.
Step 2 Project Consultation: Our team will make a production plan, according to your design, budget, delivery   time,  or any other service. Our final aim is to supply high quality and cost-saving   sculpture efficiently.
Step 3 Confirm Mold: We will make 1:1 clay or 3D mold,when finished clay mold,i will take photos for   your reference. The clay mold can modify any details till to your satisfaction.
Step 4 Carving and Polish: We will carving with natural marble according to clay mold. Then polished.
Step 5 Package: Strong wooden crate with waterproof and shockproof foam inside.
Send us your requirements now, we will reply to your email within 24 hours