1.Introduction of boy and seahorse fountain
This is a boy and seahorse fountain. The boy smiled and rode on the seahorse in a very natural posture.
The details on the seahorse are well handled, and its scales, eyes, nose, and other parts are made very
carefully and lifelike. This statue is also a fountain. In the statue of the little boy, there is a hose that draws
water from the fish in his hand, while the girl's part comes from the conch shell in her hand, requiring
the use of a fountain pump (not including a pump).
The decorative effect of this sculpture is very strong. It can be used for the decoration of lawns, squares,
gardens, and other places, and can add an artistic flavor to these public places. At the same time, it can
also be used as a decoration for children's play areas, creating a pleasant and imaginative environment
for children.
The advantages of Arturban in making bronze children's sculptures lie in its exquisite craftsmanship
and strong expressiveness, which can naturally express the happy scenes of children. At the same time,
the bronze material is very durable, can withstand the test of time, and can display artistic value for a
long time. These advantages make this sculpture a very successful work of art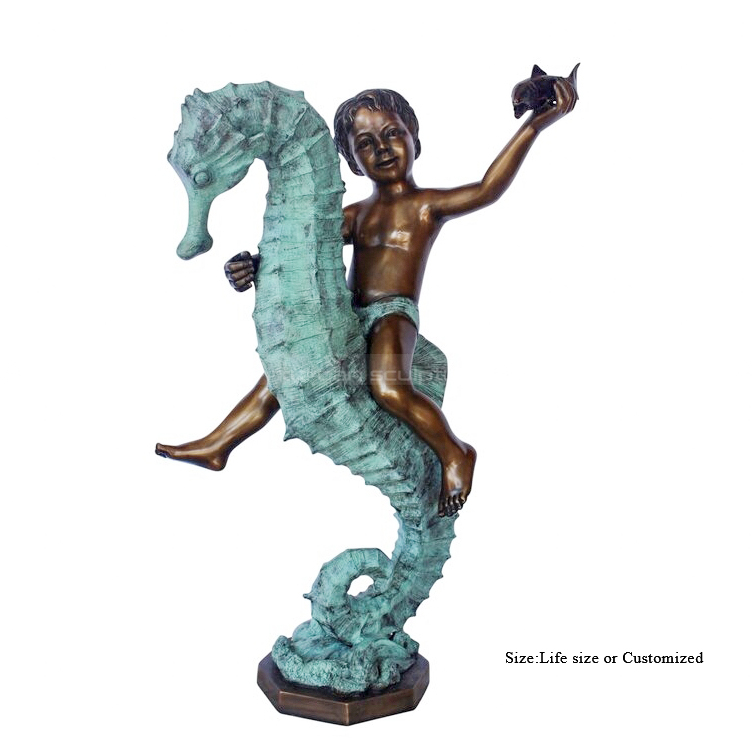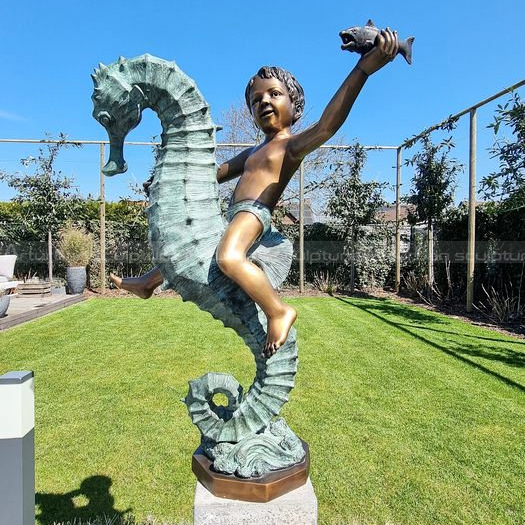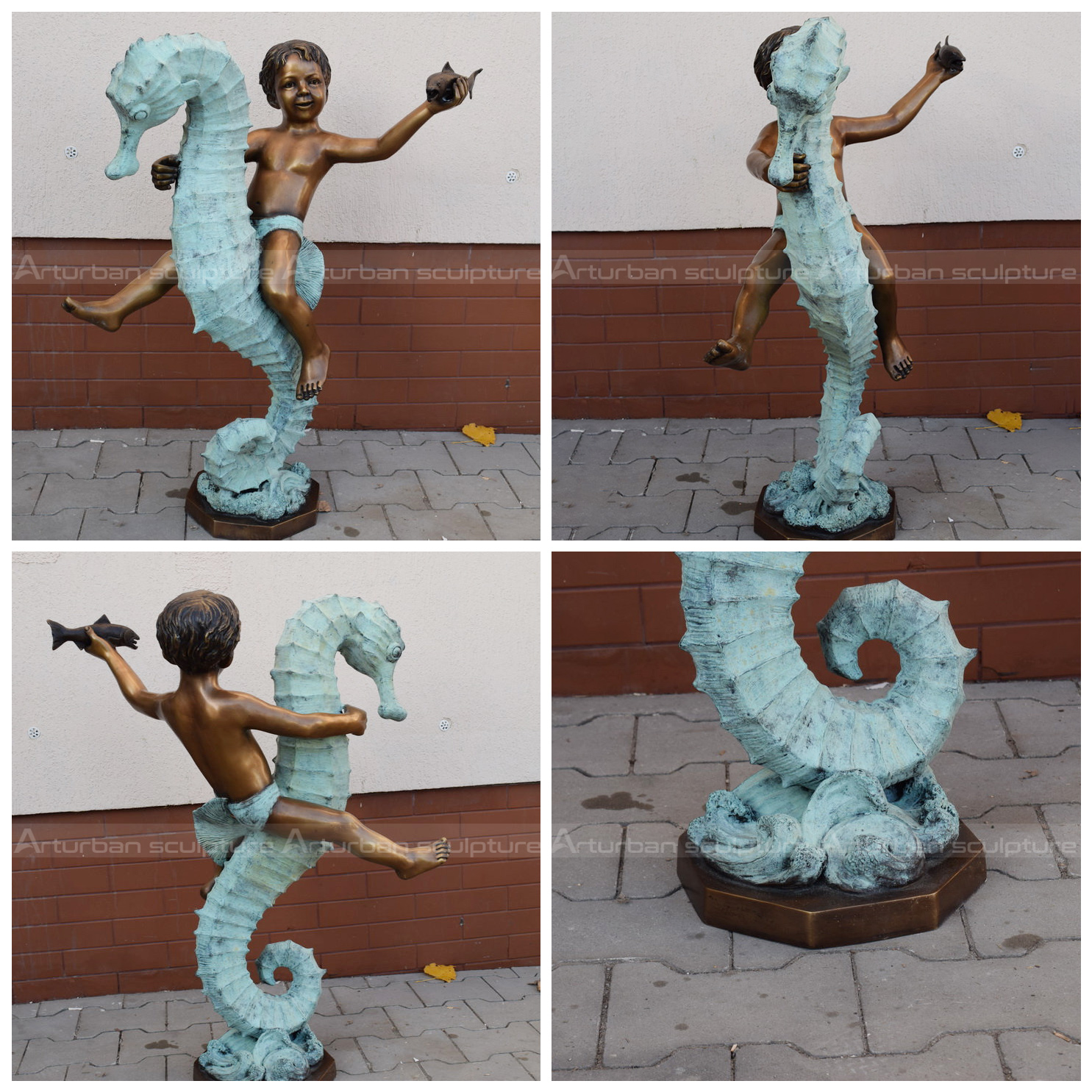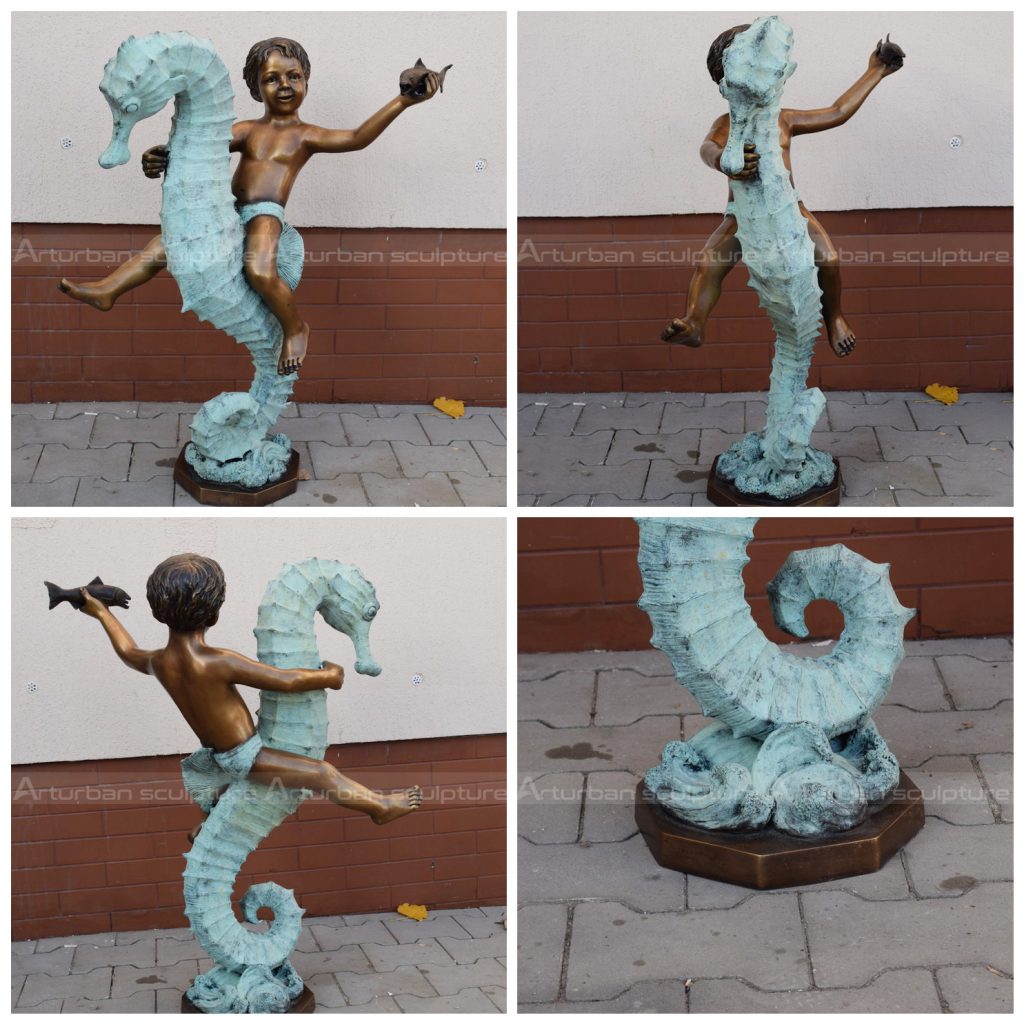 2.Production process of boy and seahorse fountain
My artist will make 1:1 clay mold, when finished clay mold,  we will take photos for your reference. The clay mold can modify any
details till your satisfaction with it. Then we go ahead to make statue, when finished statue, also we will take photos for your reference.
After getting your confirmation, we will arrange packing and shipment. Arturban sculpture can make large mermaid statue in bronze,
marble, fiberglass, stainless steel. Our team will make a production plan, according to your design, budget, delivery time, or any other
service. Our final aim is to supply high quality and cost-saving sculpture efficiently.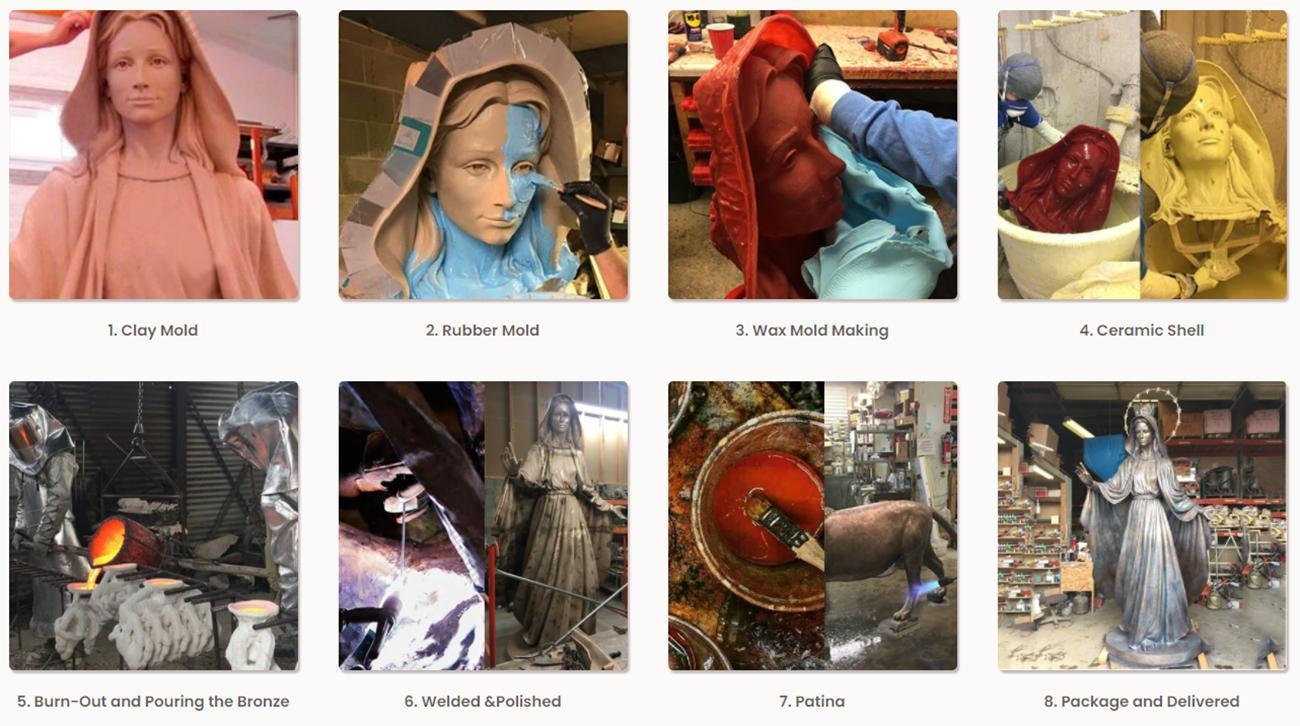 Send us your requirements now, we will reply to your email within 24 hours