1. Introduction of stainless steel garden water features
This is a stainless steel garden water features. It is a unique landscape decoration that attracts many viewers with its simple
and beautiful shape and unique water flow effect. The water flows out of the fountain, forming a beautiful water column, which
then falls into the fountain pool and splashes water, emitting a beautiful sound and mist throughout the entire fountain, making
people feel peaceful and comfortable.
Stainless Steel Outdoor Fountain are usually placed in public places such as squares, parks, shopping malls, etc. They can add
beauty and artistic atmosphere to the environment, while also bringing a fresh and relaxed feeling to people. In addition, they
can also serve as highlights in commercial advertising, attracting people's attention and increasing brand awareness. In short,
stainless steel fountain sculptures can be decorated in many places, making the environment more beautiful and vivid.
The advantage of making stainless steel fountain sculptures lies in their materials having characteristics such as rust prevention,
corrosion resistance, and easy cleaning. At the same time, stainless steel has strong plasticity and can form various complex shapes
through processes such as cutting, welding, and polishing. In addition, stainless steel materials are relatively lightweight, easy to
install and maintain, making them suitable for various indoor and outdoor places. Stainless steel fountain sculptures can present
smooth and soft lines, and also have high expressive power in the water spraying effect, adding an elegant and artistic atmosphere
to the place.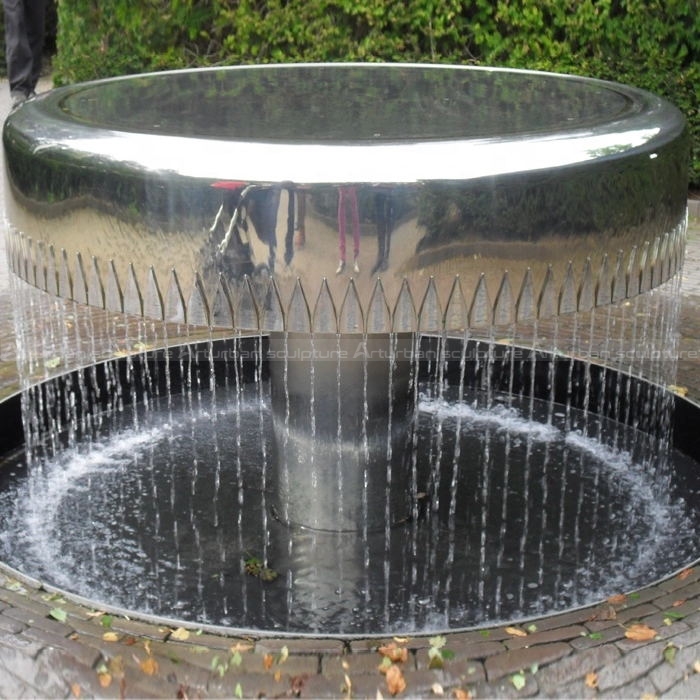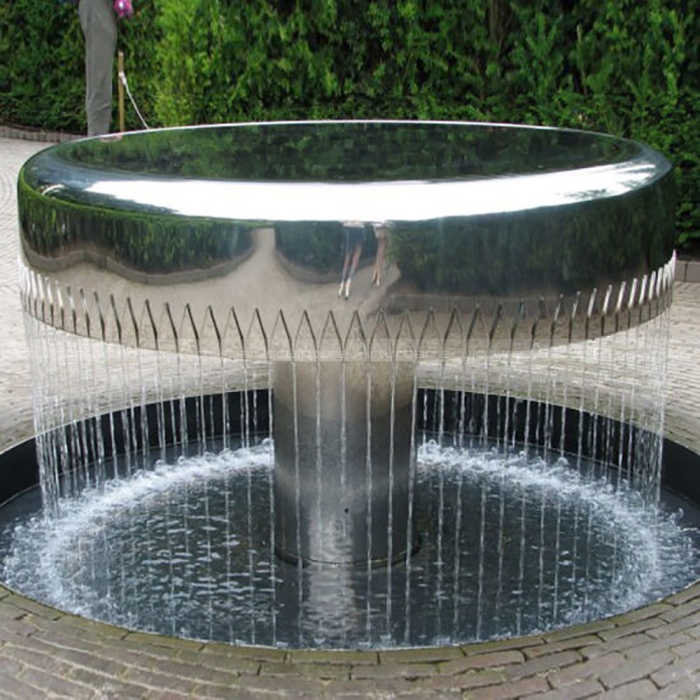 2. Production process of stainless steel garden water features
Step1 Design Communication:  You supply us with several photographs with dimensions.
Step 2 Project Consultation: Our team will make a production plan, according to your design, budget, delivery   time,  or any other service.
Our final aim is to supply high quality and cost-saving   sculpture efficiently.
Step 3 Confirm Mold: We will make 1:1 clay or 3D mold,when finished clay mold,i will take photos for   your reference. The clay mold can
modify any details till to your satisfaction.
Step 4 Carving and Polish: We will carving with natural marble according to clay mold. Then polished.
Step 5 Package: Strong wooden crate with waterproof and shockproof foam inside.
Send us your requirements now, we will reply to your email within 24 hours